Australian-Vietnamese Chef Promotes Vietnamese Cuisine to International Friends
Being a famous Vietnamese-Australian chef with more than 30 years of experience, Luke Nguyen is an ambassador for bringing Vietnamese cuisine to the world who works hard, dedicates and maintains his love for the taste of his homeland.
As a chef of Vietnamese origin, Luke Nguyen was born in Thailand. His family moved to Australia when he was young and his childhood was associated with a small family restaurant named "Pho under the umbrella" selling Vietnamese food in the Cabramatta area of Sydney. These early years nurtured his love of food.
When Luke Nguyen was 5 years old, his dad started teaching him and his siblings how to cook. By the age of 14, he wanted to open his own restaurant and become a professional chef. Although his parents did not support this idea, the young man still pursued his passion. Luke Nguyen shared that he can do other work to earn more money, but he can only find happiness in cooking.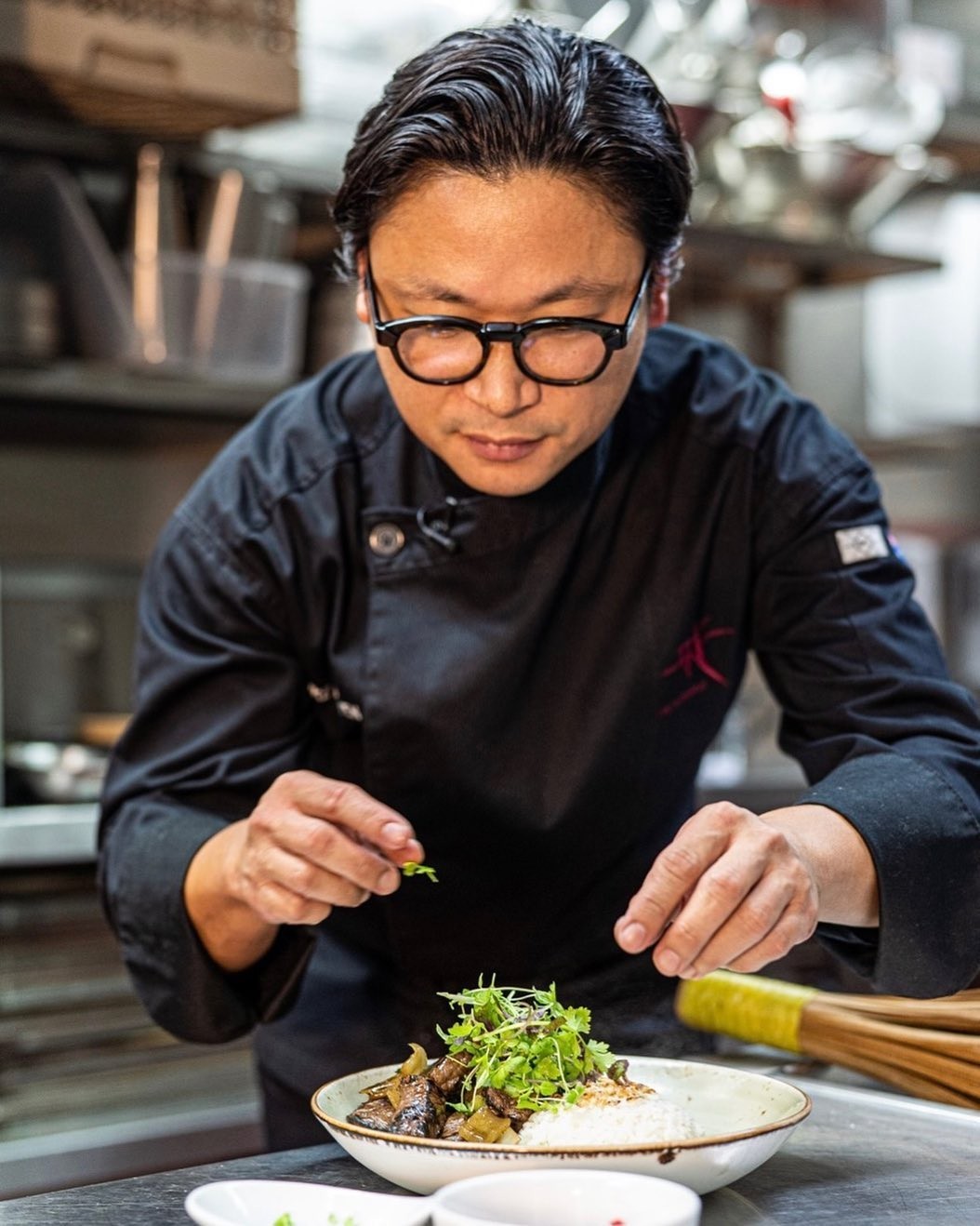 When Luke Nguyen was 5 years old, his dad started teaching him and his siblings how to cook.
Indeed, it is his passion that helps him to overcome difficulties to be successful. At the age of 23, he and his sister founded Red Lantern - a restaurant specializing in Vietnamese dishes right in the heart of Sydney. Despite being a small place, the restaurant attracts a large number of guests and has a great frequency. In fact, many diners have to book a month in advance to be served at the restaurant.
The Red Lantern was voted as "The best restaurant selling Asian and Vietnamese food in Australia" for 6 consecutive years from 2006. Luke Nguyen also became a young Vietnamese businessman who won the "Restaurant and Catering Ethnic Business Award 2008" and "The most successful young Vietnamese businessman in Australia". With that success, he went on to open a series of award-winning restaurants such as Fat Noodle, Asian Noodle Bar at The Start in Sydney, and The Treasury in Brisbane.
Vietnamese cuisine "witch" in Australia
Not only a chef, but Luke Nguyen is also an artist, writer, and storyteller who always finds a way to reinvent himself and bring surprises to others.
"I want to create authentic travel and cooking TV shows about the beautiful country of Vietnam. And I want to share with other people the delicious Vietnamese street food which gives me inspiration every day", once said Luke Nguyen.
Up to now, Luke Nguyen has filmed and produced nine TV shows, including Luke Nguyen's Vietnam, Luke Nguyen's Greater Mekong, Luke Nguyen's France, Luke Nguyen's UK, and Street Food Asia & Luke Nguyen's Food Trails, broadcast in 150 countries worldwide.
In 2011, he was honored by the Sydney Morning Herald for his cooking shows and food tours.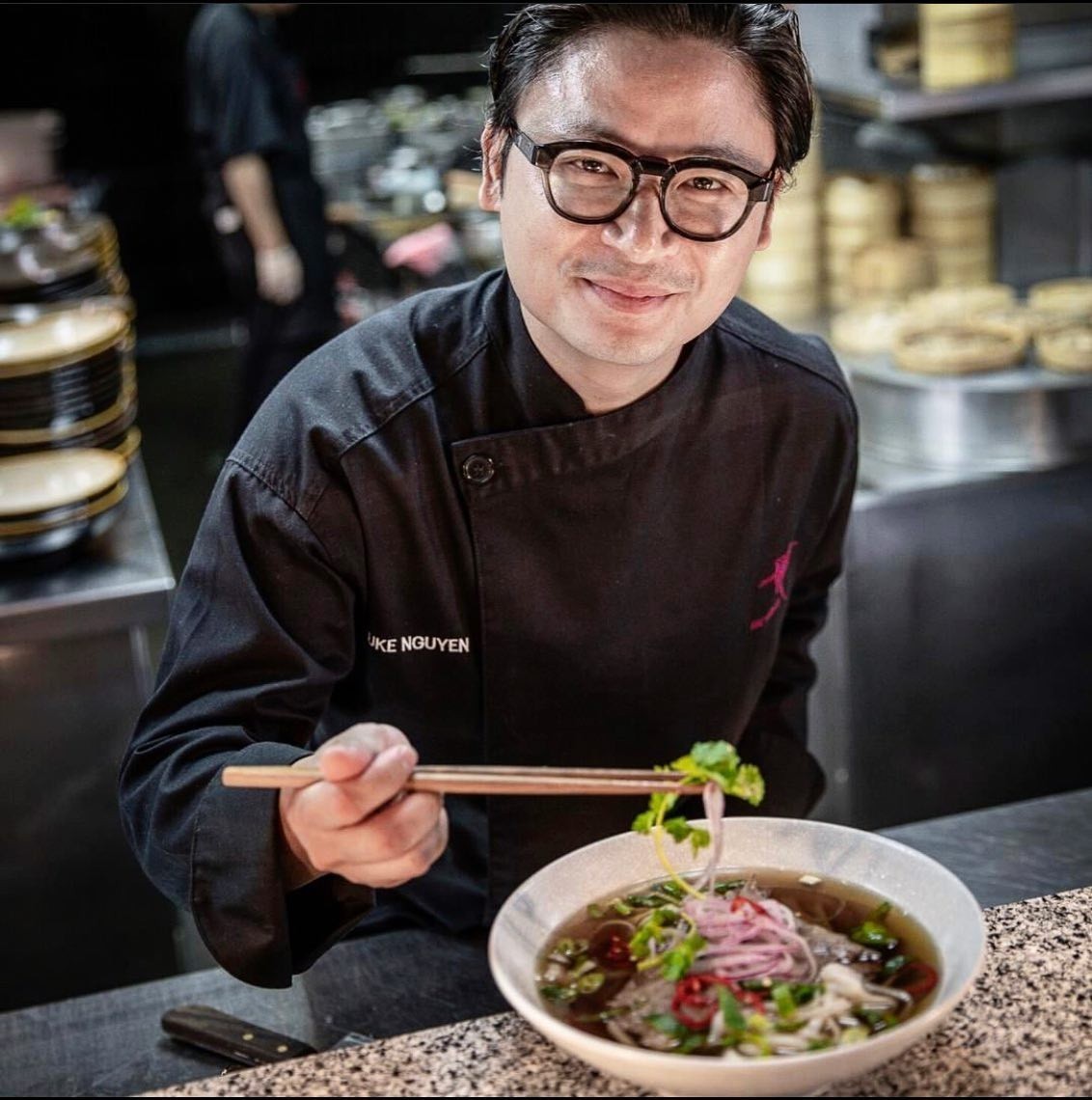 Not only being a chef, Luke Nguyen is also an artist, a writer and a storyteller.
Luke Nguyen is also the author of several best-selling and award-winning cookbooks. His first book, Secrets of the Red Lantern: Stories and Vietnamese Recipes from the Heart, was published in 2007. Then, he wrote and published other books such as The Songs of Sapa: Stories and Recipes from Vietnam, Indochine: Baguettes and Banh Mi - Finding France in Vietnam, Luke Nguyen's Greater Mekong: A Culinary Journey from China to Vietnam, The Food of Vietnam; Luke Nguyen's France, From China to Vietnam. Most recently, the book named Street Food Asia was published in 2016.
For him, cooking has never been a career but more like a journey to find all the beauty in life, in the recipes, ingredients, ways of cooking, variables, and all kinds of food.
Vietnam is the Love and Inspiration
Not only focusing on creating new dishes, but Luke also desires to put the name of Vietnam on the world culinary map.
Luke is an Ambassador of the Australian Pacific Touring and Culinary Ambassador for Vietnam Airlines and Taste of Australia 2019. He said: "I hope to bring dishes imbued with Vietnamese identity and suitable for foreign passengers in Vietnam Airlines' flights. This is a very exciting and challenging new role, but also an opportunity to connect more with the homeland on the return journey".
Talking about Vietnamese dishes, Luke Nguyen shared with passion: "For me, Vietnamese cuisine is always the best and the most delicious. I really love them for their freshness, gentle, eye-catching colors as well as their benefits to health. The taste of Vietnamese food is very soft and elegant. Vietnamese recipes are used more harmoniously than those of some other Southeast Asian countries".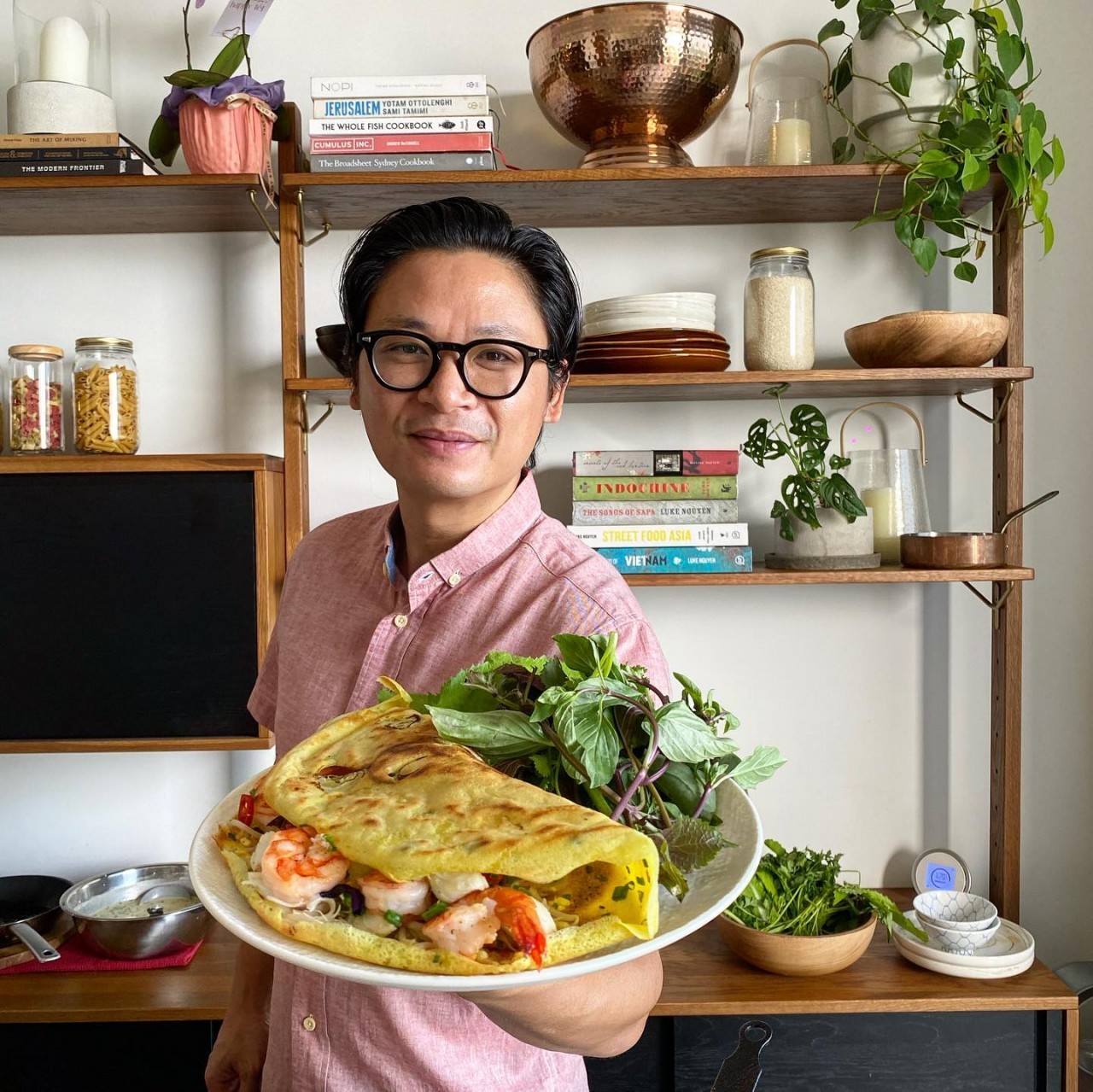 Luke also desires to to put the name of Vietnam on the world culinary map.
Luke Nguyen told the journey of a Vietnamese Australian who works hard, dedicates himself, and maintains his love for the taste of his homeland. He traveled across the country to explore and discover the culinary features of Vietnam.
He shared with pride: "I have 8 different cookbooks, with the aim of not only sharing Vietnamese cuisine with Australia but also to the whole world. And I've also done a number of cooking shows to introduce my homeland and culture. I want to show everyone that Vietnam is not only about pho or banh mi, but also many other things. From North to South, we have thousands of recopies".
Luke Nguyen said his dream is to have the first Vietnamese restaurant in the world to receive a Michelin star.