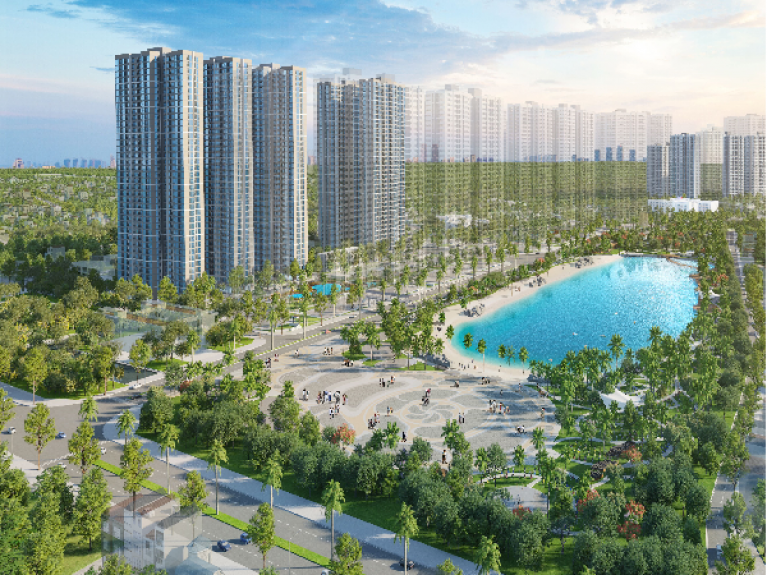 Leading in the group of profits is Vinhomes JSC (Photo: Vinhomes)
Leading in the group of profits is Vinhomes JSC (Code: VHM) with after-tax profit in the first quarter increased by nearly 185% over the same period, reaching VND 7,645 billion ($326,336). Clearly, Vinhomes' business results outstripped the rest of the businesses in both absolute numbers and growth.
The reason for the growth in the first quarter of Vinhomes mainly came from the financial profit of over VND 7,500 billion ($320,147) through the transfer of investments in subsidiaries, reported by Vietnam Biz.
Joint Stock Commercial Bank for Foreign Trade of Vietnam (Vietcombank - Code: VCB) came in second place with 4,183 billion dong ($178,556) of after tax profit, down 11% compared to 4,711 billion dong ($201,095) of the same period.
Vietcombank said that the main businesses of the company grew like net interest income of 9,034 billion dong, up 6.3%; net profit from service was 1,127 billion dong ($48,107), up 5.4%; net profit from forex trading increased by 19.4% to VND 1,108 billion ($47,296).
However, net profit from other activities decreased by 10.9% to VND 1,039 billion ($44,351). Securities trading activities saw a loss of 54 billion dong, the income from contributing capital dropped by 19% to 31 billion dong ($1,323,275). Besides, the provision expense increased sharply from VND 1,506 billion ($64,285) to VND 2,152 billion ($91,860), causing the bank's profit after tax to decrease by 11%.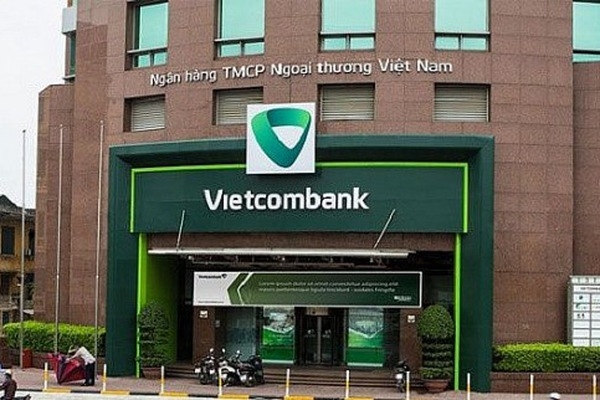 Vietcombank came in second place (Photo: Vietnam Biz)
Ranked third is Vietnam Dairy Products Joint Stock Company (Vinamilk - Code: VNM) with the same profit growth over the same period, reaching VND 2,777 billion ($118,539).
According to Vinamilk, due to the impact of the COVID-19 epidemic, sales of some sales channels have been greatly affected, cited Vietnam Biz.
Vietnam Technological and Commercial Joint Stock Bank (Techcombank - Code: TCB) achieved a growth rate of nearly 20% over the same period last year, surpassing Vietinbank to climb to the Top 4 position with a net profit of VND 2,506 billion ($106,971) in the first quarter.
According to Techcombank, most of its businesses have positive results.
Specifically, net interest income increased by 23% to VND 4,212 billion ($179,794); net interest income from service activities increased sharply from VND 498 billion ($21,257,787) to VND 862 billion ($36,795,607). Investment securities brought in 557 billion dong ($23,776,280) of net profit, 8.7 times higher than the same period.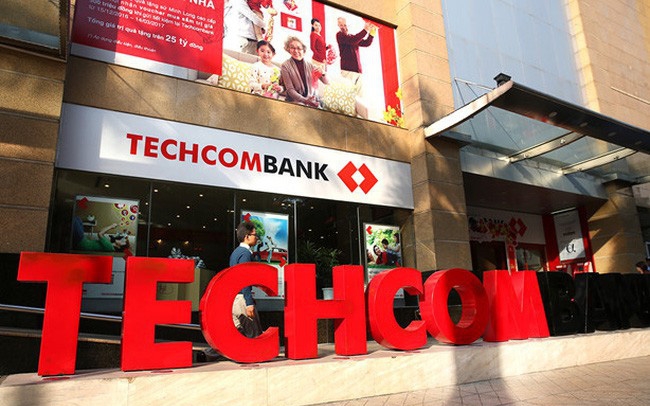 Techcombank climbed to Top 4 most profitable firms (Photo: CafeF)
State-owned gas producer Petrovietnam Gas Corp (PV Gas) dropped four places in the ranking from last year as its pretax profits went down 22 percent to VND2.9 trillion ($124 million).
As oil prices plummeted amidst the coronavirus crisis, its revenue fell 9 percent year-on-year to VND17 trillion ($725 million).
Steel giant Hoa Phat was apparently not affected by the virus as its pretax profit rose 22 percent to VND2.6 trillion ($111 million).
Stock brokerage KB Vietnam said that the company's large size has helped it secure a larger market share while smaller steel firms struggled.
The Airports Corporation of Vietnam (ACV) claimed the last place with pretax profit down 22 percent to VND1.9 trillion ($81 million).
As travel restrictions to curb the spread of the virus has resulted in the stoppage of most flights, ACV estimates its revenue this year would fall 38 percent year-on-year to VND11.3 trillion ($482 million), reported by VnExpress.
Candy Lee