Beverage Industry Giant Practices 'Integrity Engagement'
Despite the worsening pandemic, Tan Hiep Phat's employees are guaranteed to keep their regular jobs, while their income is even increased.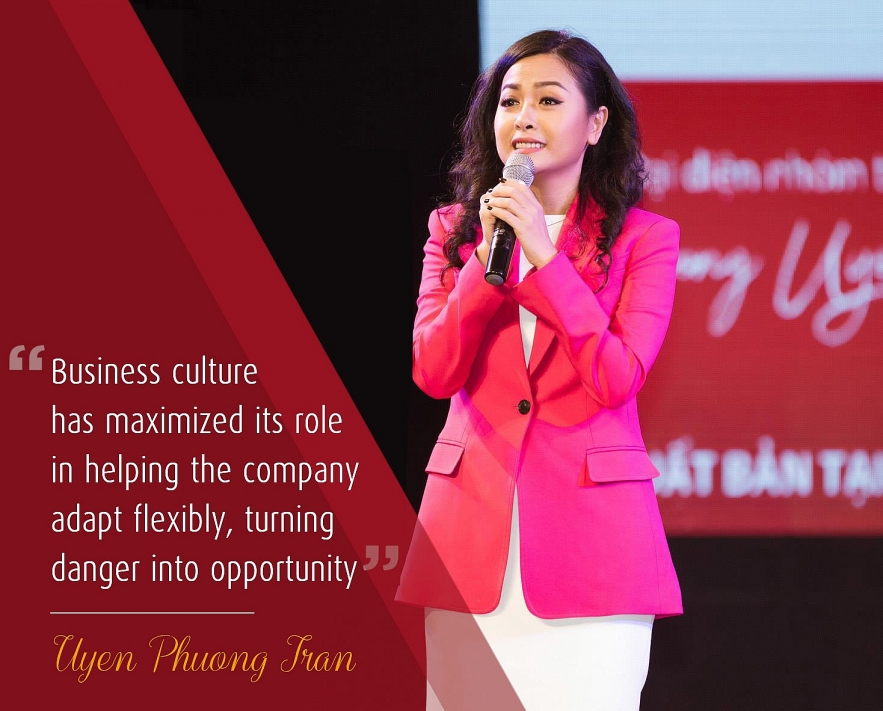 Photo: Uyen Phuong Tran's Fanpage
In 2020 and 2021, the SARS-CoV-2 virus has negatively impacted the entire operation process of many businesses. To be specific, many companies' supply has been disrupted, forcing their employees to take "a long break," or alternately leave altogether. As a result, the employees get worried and confused, especially when their salaries significantly decrease. Meanwhile, consumption channels in the market have also been almost completely changed, seriously affecting enterprises' revenue.
In the context that discharge and wage debt happen among many businesses, Tan Hiep Phat's employees are guaranteed to keep their regular jobs, while their income is even increased. Production and consumption are still maintained, although many distribution channels face difficulties due to the pandemic.
"All that we have been doing is called "business culture," which we are greatly interested in and have put much effort to build and share since before the pandemic. So far, as the pandemic has led to unprecedented incidents, "business culture" has maximized its role in helping the company adapt flexibly, turning danger into opportunity", shared Uyen Phuong Tran, Deputy CEO of THP Group.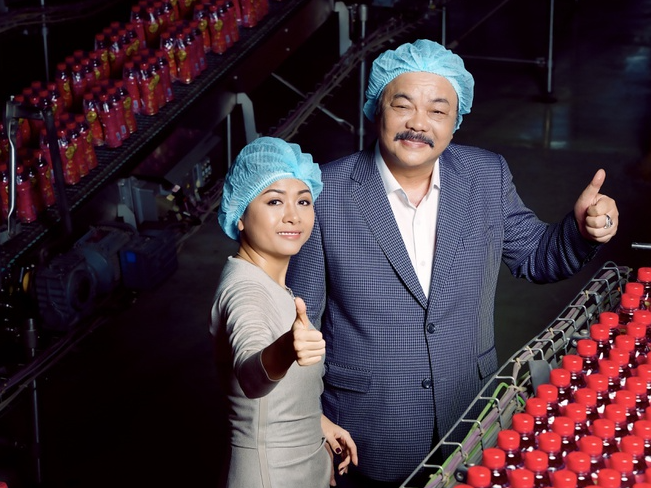 Uyen Phuong Tran and her father. (Photo: Zing News)
THP, which is run by a father and his two daughters, is capturing as much of the market as Pepsi and has surpassed Coca-cola to have the second-largest market share in the country. Uyen Phuong Tran, the 39-year-old daughter, is in charge of the market share. Phuong is currently the Deputy CEO of Tan Hiep Phat and also the heir of the group.
In an interview with the press, the powerful but elegant Uyen Phuong Tran, who is also the author of the famous book named "Compete with Giants," said that her formula to success was not wearing two hats at the same time, which means separating work from family.
Right from the moment Tan Hiep Phat set the goal of expanding its development, the group has oriented to build its unique and different identity, thereby creating the business' inner vitality and value, which communicates with the community.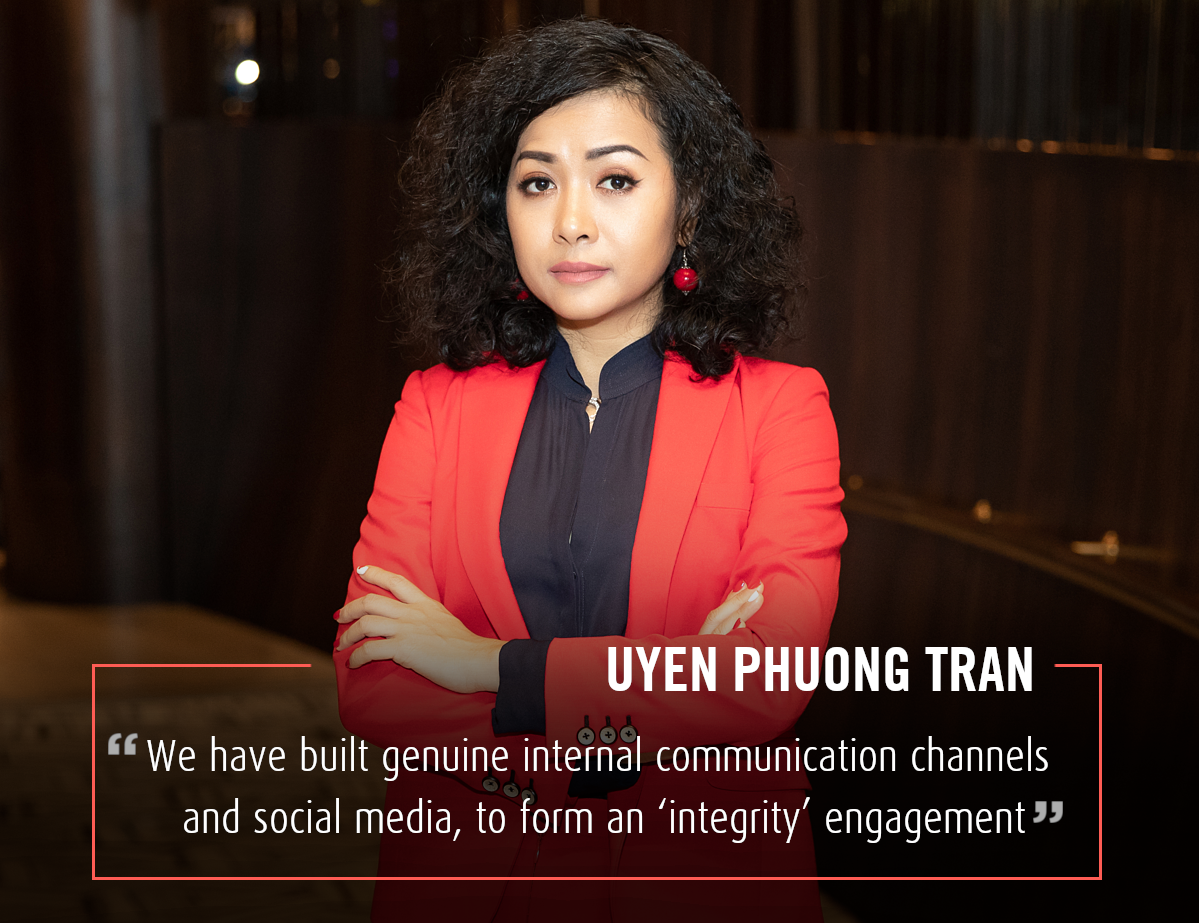 Photo: VN Express
The core values of Tan Hiep Phat's mentioned business culture include customer satisfaction, international quality, community and social responsibility, positive energy, and follow the motto "today must be better than yesterday but not as good as tomorrow."
From that set of core values, Tan Hiep Phat's business culture is built substantially and fully to create a unified and solid block. Each employee of the business perfects himself, turns himself into a true "warrior", to walk together on a clearly oriented path, ready to deal with unprecedented events in history, such as the pandemic. If anyone does not fit in, does not understand, and cannot integrate into that culture, he may leave the group.
"Thanks to that, we have built genuine internal communication channels and social media, to form an 'integrity' engagement," said Uyen Phuong Tran.
Previously, Tan Hiep Phat also met a series of specific and complex indicators (input materials, fuel used, revenue, labor resources, among others) to be honored as Vietnam's sustainable enterprise in 2020 - a year of too many unpredictable developments.