Black Friday: Crowded stores in Vietnam in contrast to deserted shopping streets around the world
With the COVID-19 pandemic pretty much contained across the country, shopping malls and stores in Vietnam have been busy welcoming throngs of shopaholics hunting for sales. Meanwhile, in most of the world, famed shopping avenues are preparing and bracing for the holiday season unlike any they've ever seen.
Black Friday in Vietnam
Long lines of shoppers are crowding the many clothing, shoes and accessory stores in big cities like Hanoi and Ho Chi Minh city. Items including clothing, shoes, bags, watches, glasses, cups, plates, cooking utensils, washing powder, paper towels, teddy bears, etc., are offering discounts of up to 50 percent, or promotions like buy 1 get 1 free, buy 2 get 1 free. Some places even offer an 80 percent discount.
Products priced over VND 1 million (over US $43.25) from high-end brands are also sold at a steep discount (up to 50-80 percent). Notable designer brands in the list include Adidas, Valentino, Calvin Klein, Coach, MCM, Salvatore Ferragamo.
Many shoppers take advantage of Black Friday to buy items for the coming Lunar New Year, which is around 70 days ahead.
Given the large number of customers, many stores have to deploy additional staff to serve the growing demands of shoppers. Most of the customers hunting for sale items are youngsters, university students, loving couples, or family.
Below are some photos capturing the hectic Black Friday season in Vietnam.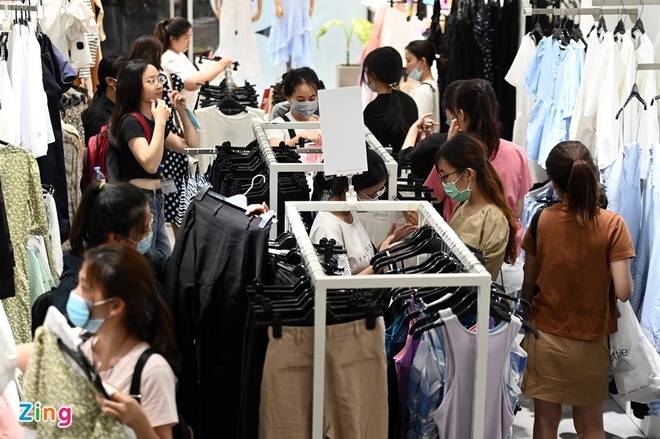 One clothing store in Hanoi is packed with young women looking for suitable clothes (Photo: Zing)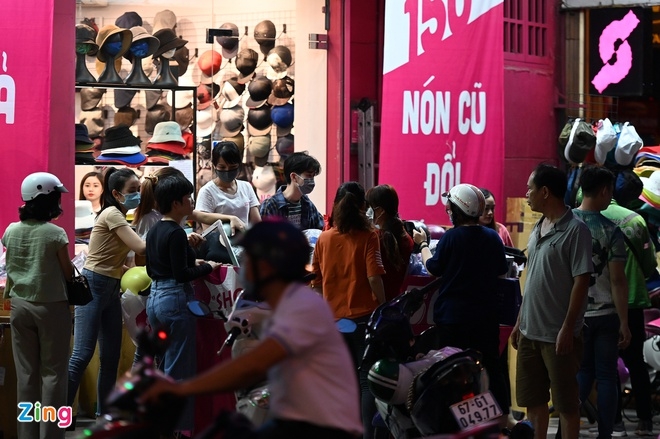 The facade of one store is filled with people going in and out (Photo: Zing)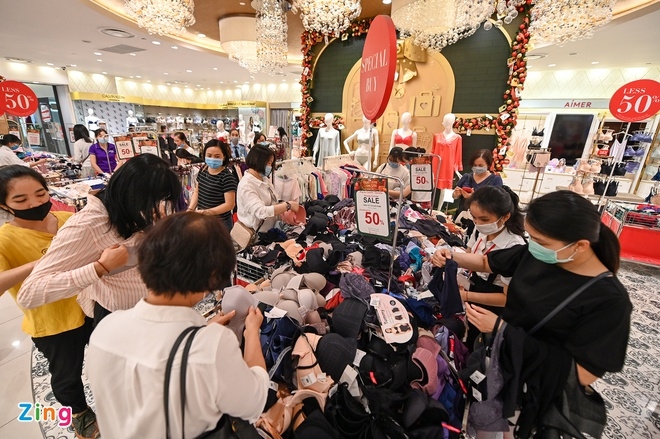 (Photo: Zing)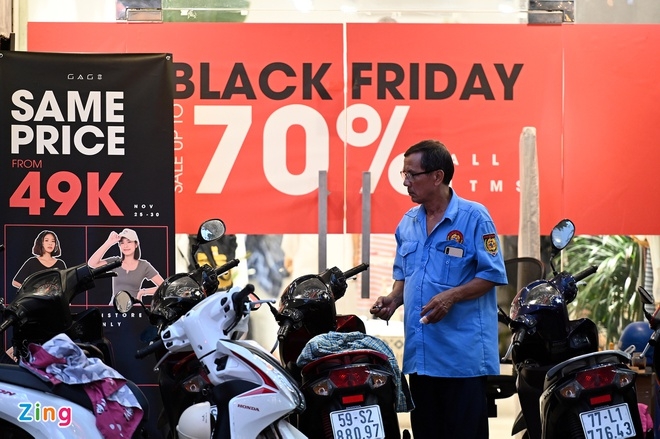 (Photo: Zing)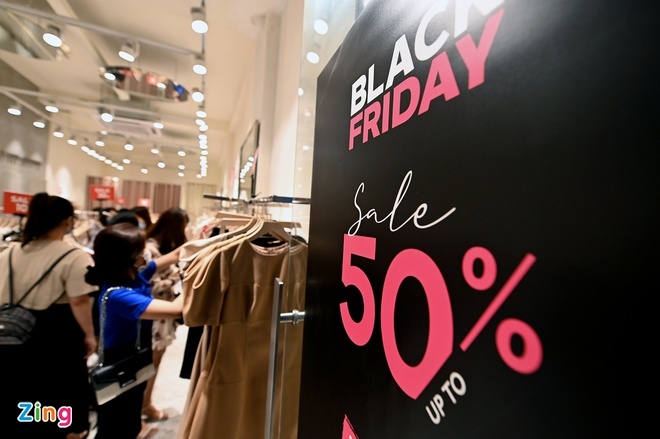 (Photo: Zing)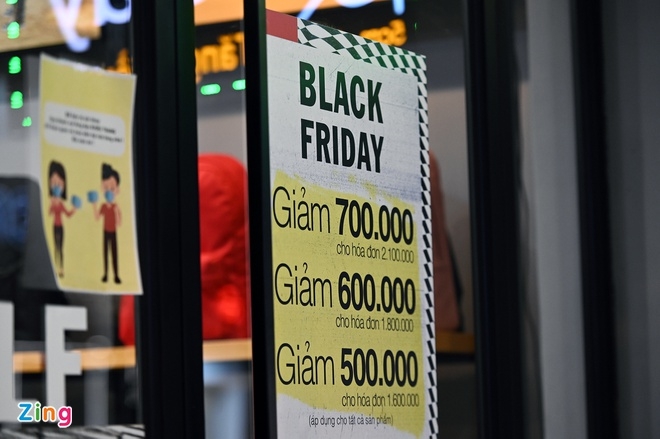 One fashion store offers steep discount (Photo: Zing)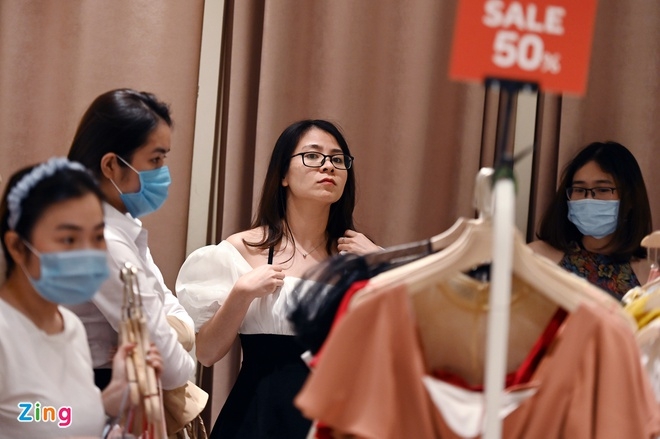 (Photo: Zing)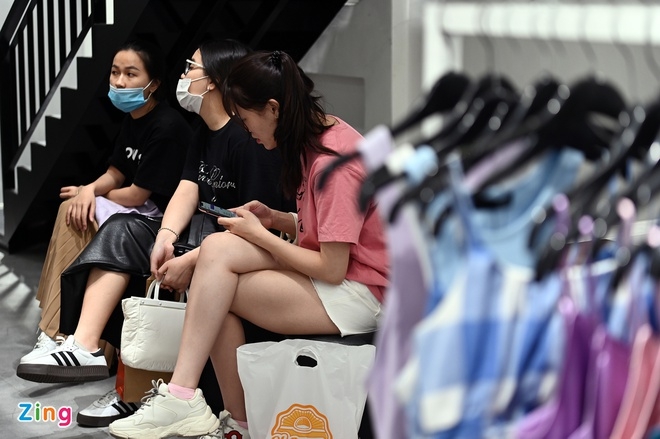 Three young girls waiting in a chair while shopping (Photo: Zing)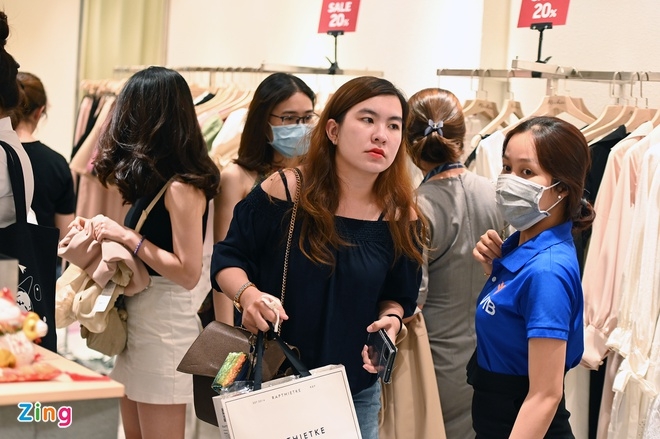 (Photo: Zing)
Black Friday around the world
World-famous shopping districts are preparing — and bracing — for a holiday season unlike any they've ever seen.
Many consumers are still wary of visiting stores, with the coronavirus pandemic reignited in much of the world. Travel restrictions will also slash the number of wealthy tourists normally relied upon to spend oodles of cash this time of year. But luxury stores are still putting forth
But luxury stores are still putting forth their best socially-distanced effort. They're filling windows with Christmas displays in a bid to salvage a crucial holiday season after Covid-19 wreaked havoc on retailers from Tokyo to New York.
Bond Street, London
Bond Street has been hit hard due to its reliance on foreign shoppers and the lack of office workers. Store visits had already fallen by about half when new COVID-19 restrictions shuttered locations earlier this month.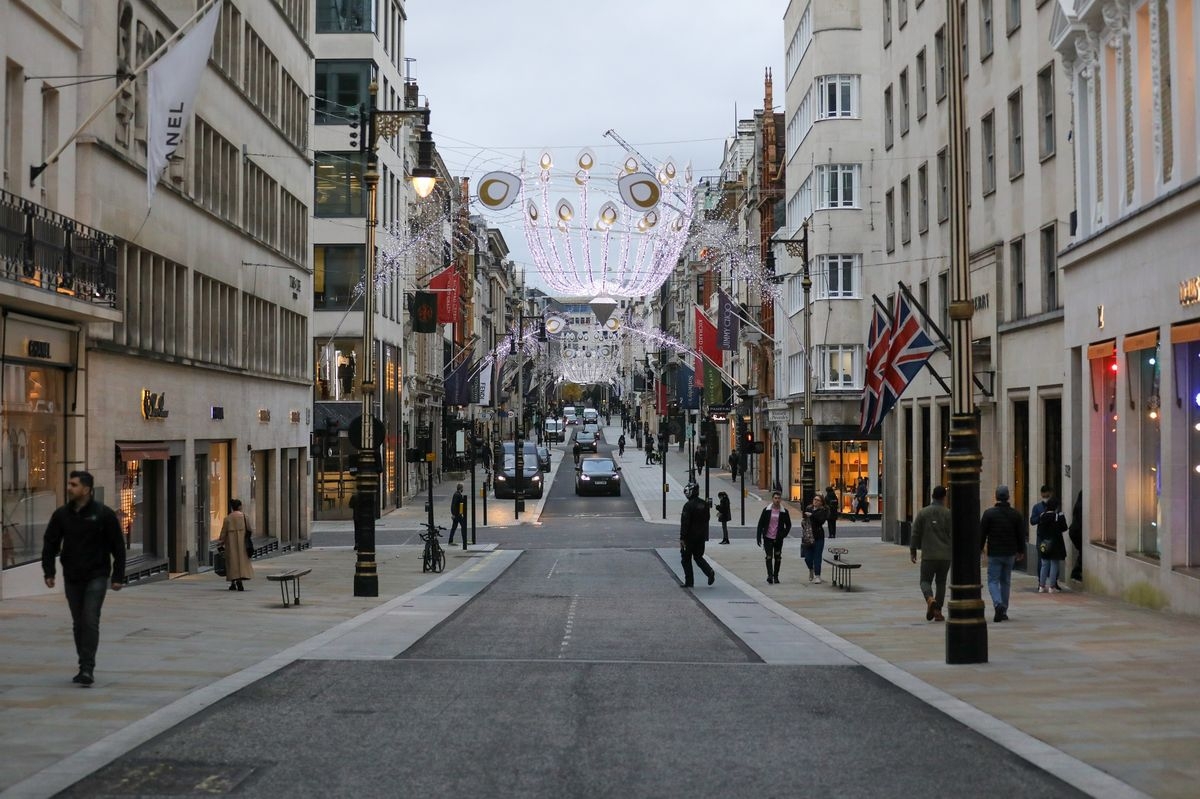 (Photo: Bloomberg)
Champs-Elysees, Paris
The spread of the virus has led to the second lockdown in France, forcing non-essential stores to shut on oct.30. This year's Black Friday in the normally busy shopping avenue in Paris would be deserted than ever.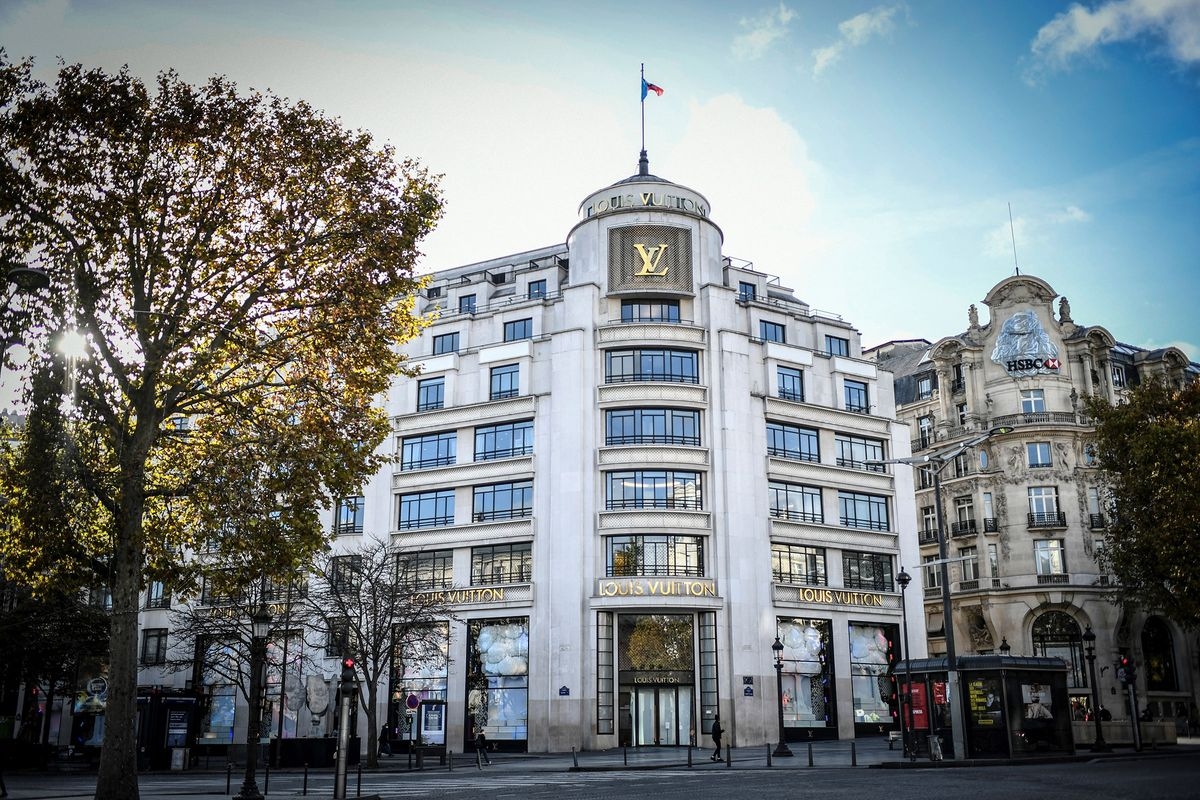 (Photo: Bloomberg)
Ginza, Tokyo
The streets of Ginza—one of Tokyo's most well known shopping districts—would have usually been lit up by now, with the luxury shops dotting its main drag covered in lights and decorations. It had become a must-see for tourists and couples.
But this year many stores and buildings are dark. Japan still has strict controls on allowing tourists into the country, meaning just a fraction of the usual shopping traffic has returned to Ginza, as reported by Bloomberg.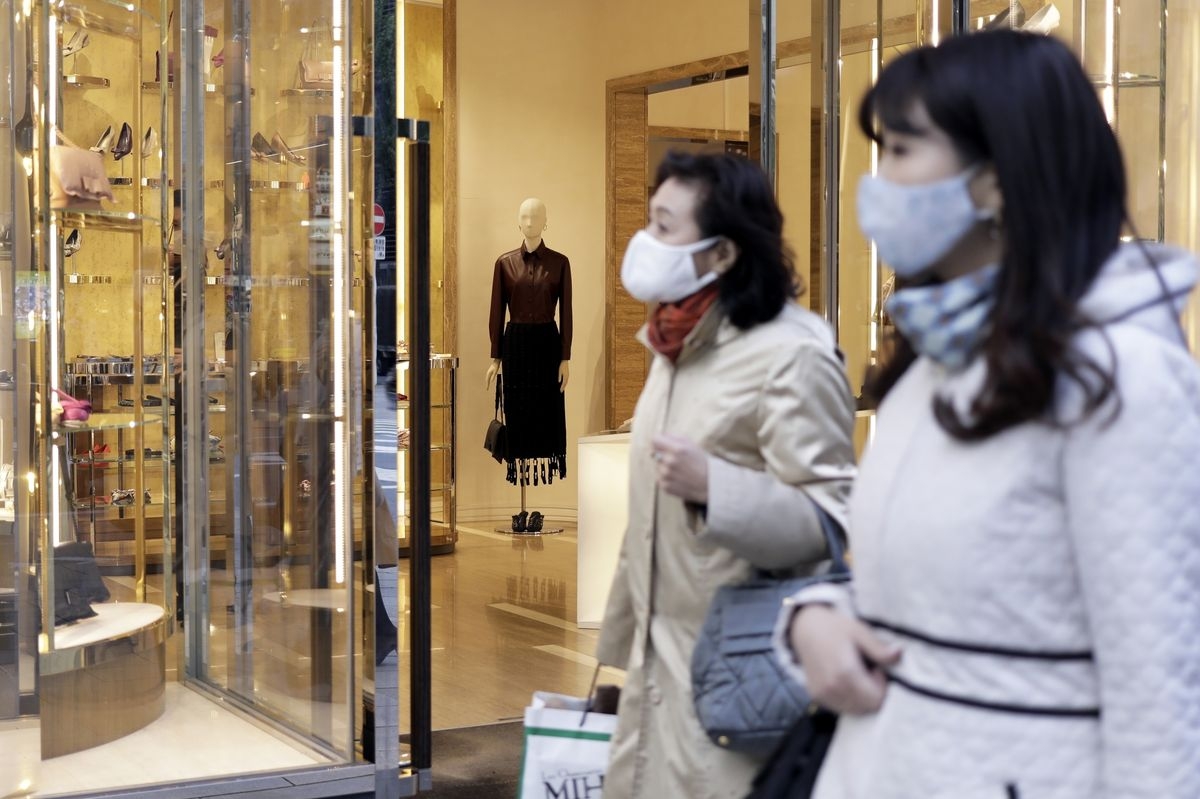 (Photo: Bloomberg)
Causeway Bay, Hong Kong
Few retailers have been hit as hard by the pandemic as Hong Kong shop owners. A walk down the main road in Causeway Bay—home to the world's priciest retail rents—shows the fallout of retail sales declining for nearly 20 straight months amid protests and Covid restrictions. Brands like Tissot, Prada and Victoria Secret are among the closed storefronts.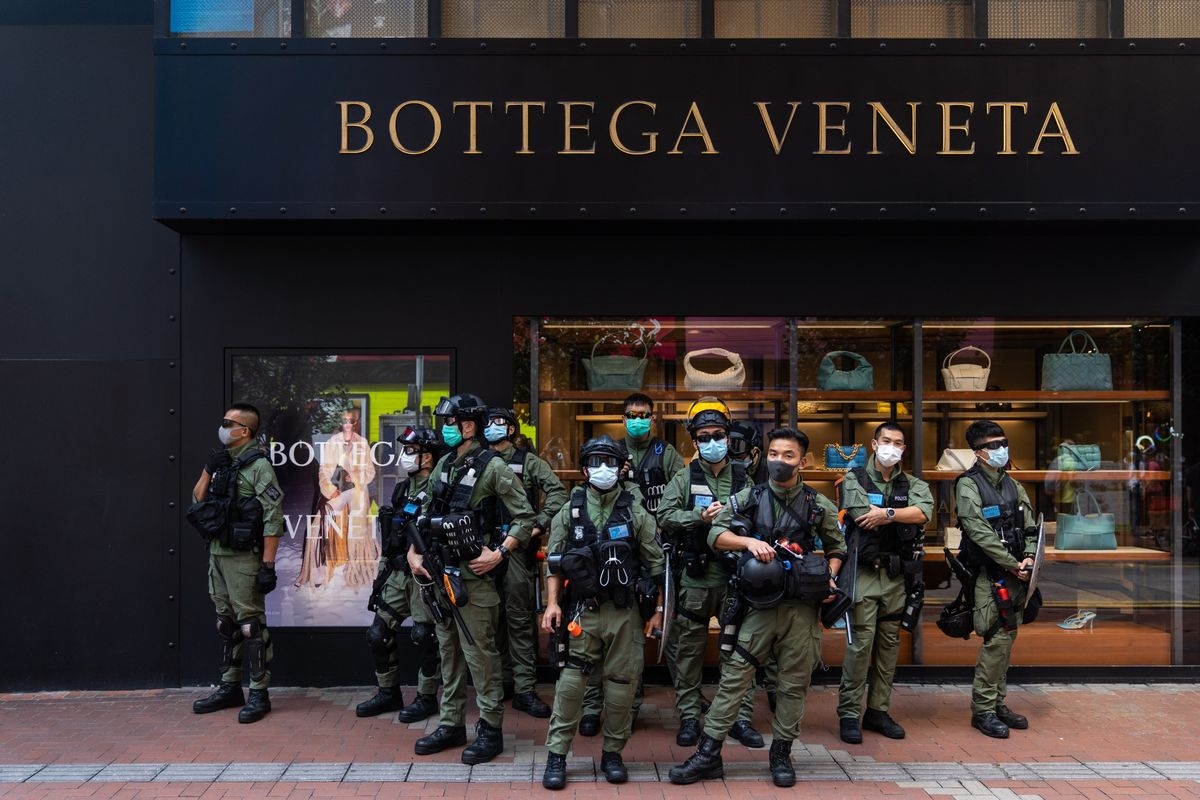 (Photo: Bloomberg)