Can Tourists Drive in Vietnam?
Driving in Vietnam is very different to driving in your home country, and it would be a pleasant experience. However, you should be aware of local laws and regulations.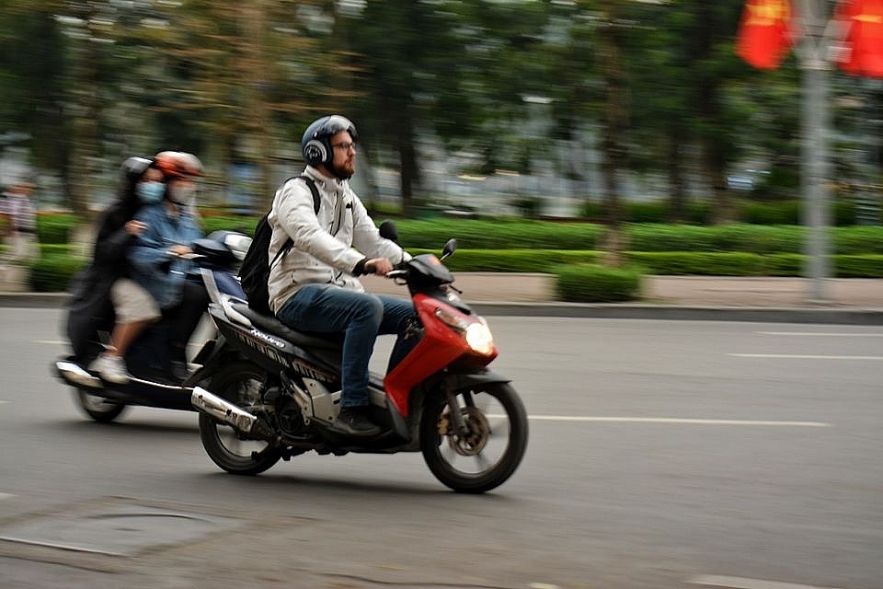 Driving in Vietnam is a very pleasant experience. Photo: VnExpress
According to Vietnam's regulations, foreigners who have driver licenses granted by foreign authorities and wish to drive motor vehicles in Vietnam have to carry out procedures for changing such licenses into Vietnamese driver licenses.
If you have an international driver license which has been granted by an authority of a member state of the 1968 Convention on Road Traffic and remains valid, you may drive the type(s) of motor vehicles stated in your license without having to change it into a Vietnamese driver license.
Conversion procedures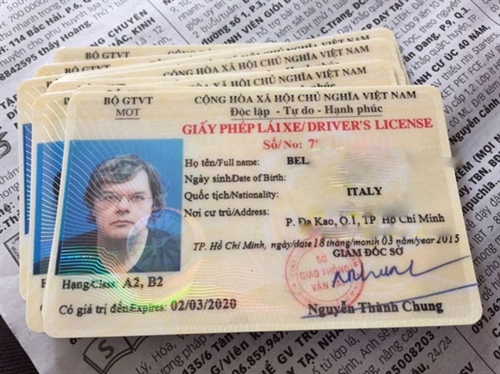 Driver license for foreigners working in Vietnam. Photo: Internet
Under the Transport Ministry's regulations, you may convert your driver license into an international driver license in Vietnam if satisfying the following conditions:
• Being a foreigner residing, working or studying in Vietnam for at least 3 months.
• Having a foreign driver license which remains valid and is not erased and torn, and all personal identification details stated in the license.
The conversion will be carried out by the provincial-level Transport Department as soon as you show the following papers:
• Your passport.
• Your visa or temporary residence card.
• Two 3 cm x 4 cm photos.
• Your foreign driver license.
• Your temporary residence address in Vietnam.
After completing the formalities, you will receive the converted driver license within seven working days by person or by post.
The fee for driver license conversion in Vietnam is VND 135,000 (USD 5.86).
You may file a dossier of application for driver license conversion to the Transport Department of the province or city where you reside.
• In Ho Chi Minh City:
252 Ly Chinh Thang street, District 3.
• In Hanoi:
16 Cao Ba Quat street, Ba Dinh district, or 2 Phung Hung street, Ha Dong district
Driving test for licence in Vietnam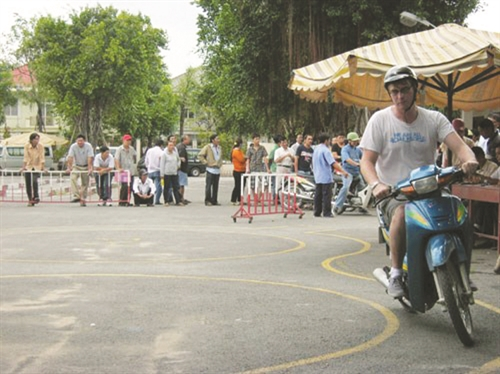 A foreigner takes a driving test in Ho Chi Minh city. Photo: Internet
As a foreigner residing and working for a long term in Vietnam, you can surely obtain a driver license in Vietnam. First of all, you have to take both driving test and (road) traffic law test.
A dossier you have to make for taking tests for a driver license in Vietnam must comprise:
• One photocopy of your passport.
• One photocopy of your visa/visa exemption paper which remains valid.
• Eight personal photos taken on a blue background.
• One photocopy of your driver license (PET card) for motorcycle, if any, granted in Vietnam.
Upon the expiration of the driver license, you may file an application to the provincial-level Transport Department for renewal according to your visa's validity.
However, you may encounter difficulties when taking 450 traffic law test questions as well as 11-step driving test on field. You will also have to wait for a long time before you can take these tests.
Road traffic safety in Vietnam
Driving a vehicle in Vietnam and trying out different types of transportation in Vietnam could be a memorable experience. However, you should equip yourselves with local road traffic safety regulations.
The Ministry of Transport has given brief information on road traffic safety for foreigners in Vietnam. You are likely to get great, safe trips once you follow such guidelines.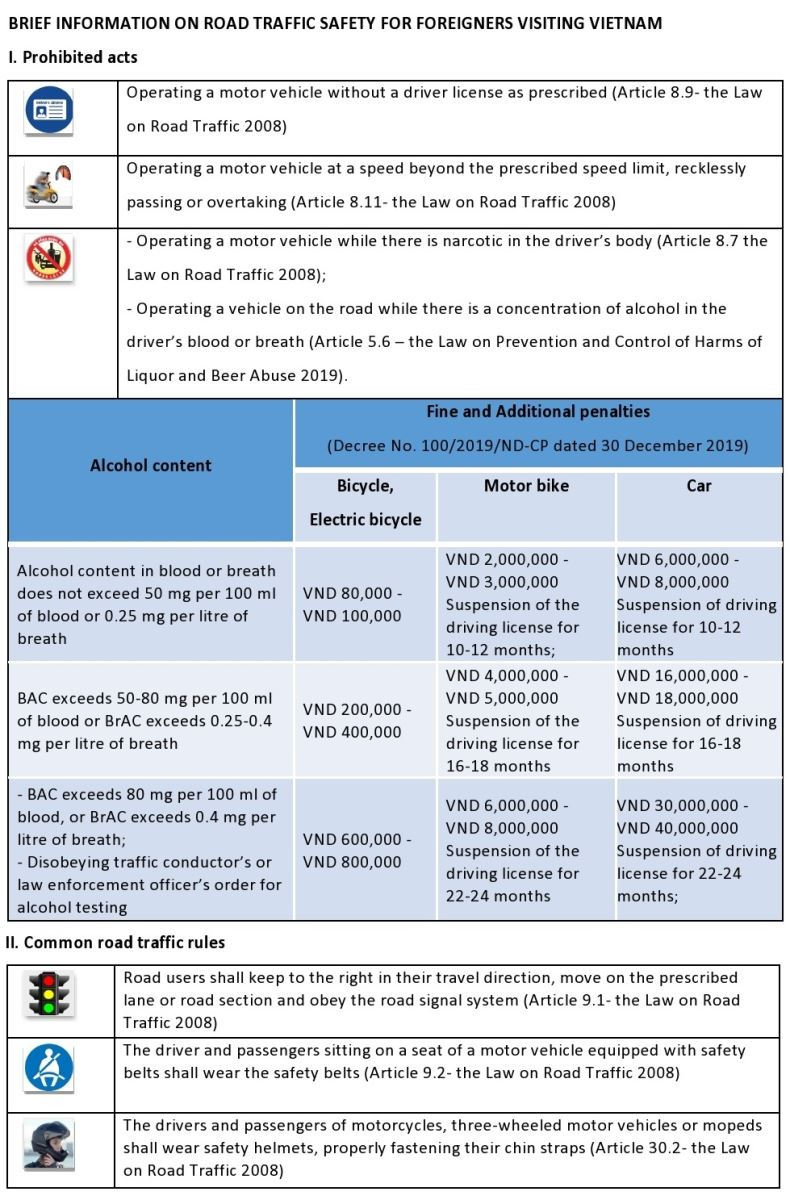 Photo: Ministry of Transport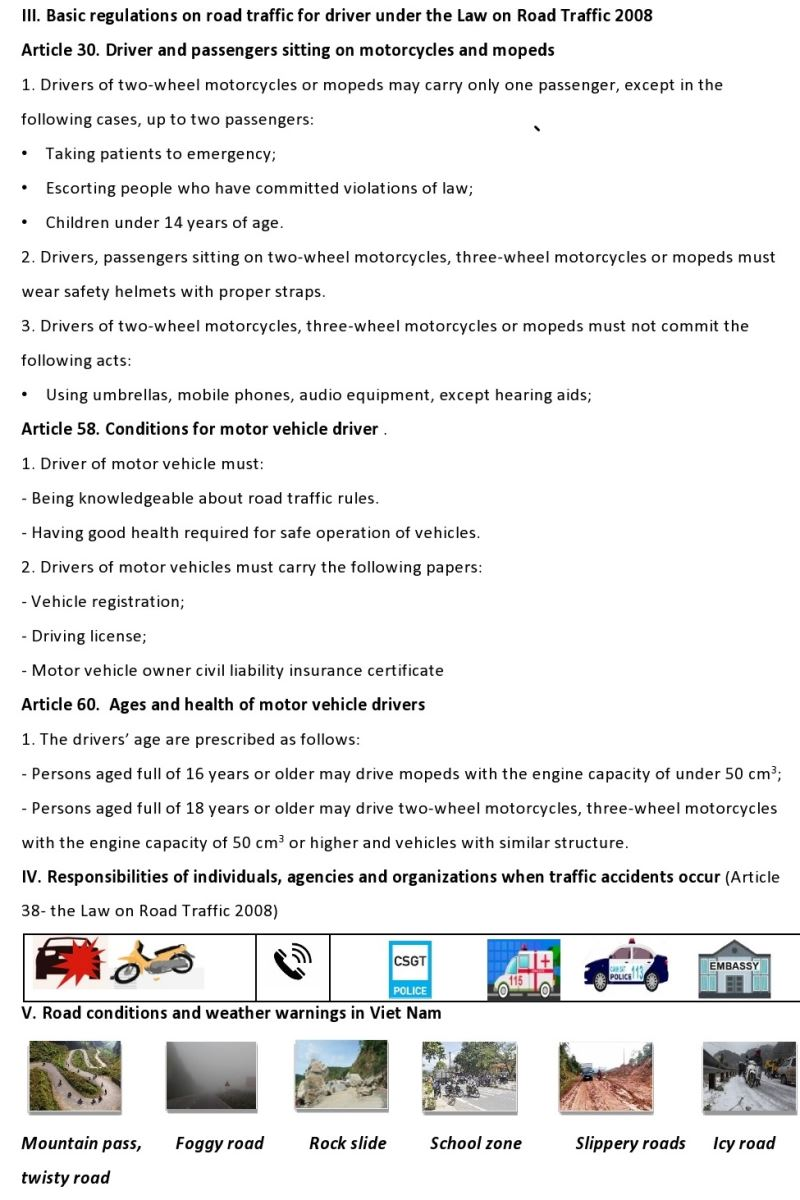 Photo: Ministry of Transport
Emergency contacts in Vietnam
In Vietnam, you may need to call emergency numbers if you see someone suffers an accident, you get injured or are very sick. You should dial 112 in case of any emergency, and 113 when you need the support of police. You call an ambulance by number 115 and call the fire and rescue teams by dialing 114. The general information service is available at 1080.
When you make a phone call to above emergency numbers from a telephone, dial the number without adding any area code.
A note on motorbikes in Vietnam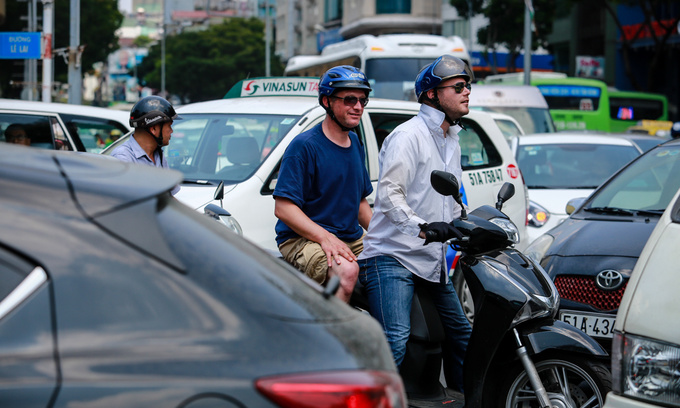 Two foreigners stuck in a traffic jam in Ho Chi Minh City's District 1. Photo: VnExpress
Many tourists and expats rent motorbikes to get around. In order to hire a motorbike with 50cc power or above, it is critical that you have a valid motorcycle licence.
Unfortunately, it is easy to hire without being in possession of one, and local authorities often look the other way. However, your insurance is unlikely to cover you (or anyone else involved) in the case of an accident. Time and again travellers ignore this fact and end up forking out, which is the last thing one should have to worry about after a traumatic experience.
This said, if you do have a licence, renting a motorbike is a fast and cost-effective way to get around, especially in the cities. You will find that driving in Vietnam is very different to driving in your home country. The traffic can take some getting used to but ultimately is a very pleasant experience. Do note that in Vietnam you drive on the right-hand side.
Tip
If you are driving a motorbike and you are not yet familiar with the roads, load your local SIM card with data and enter your destination on your preferred maps app.
Unlike many western countries, when Vietnamese drivers flash their lights at night, it is not an invitation to go first, it is a warning to stay put!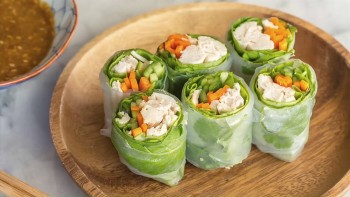 Travel
Rolls are a easy-to-make dish that is loved by many Vietnamese diners as well as Korean stars.