Co To Island: Tourists Advised To Go Plastic-Waste-Free
Since September 2022, the program "Co To says no to plastic waste" encourages tourists, both locals and expats, not to bring plastic bags and plastic waste to the island.
In particular, the People's Committee of Co To district (Quang Ninh province) advised tour operators, shipping lines, owners of accommodation facilities and tourism services to inform all visitors not to bring plastic bags to the island.
Co To island district government has also made efforts to raise awareness about environmental protection such as not using plastic bags and disposable plastic items, beside the "no plastic bags" recommendation. Although many tourists cooperated with the local authority to keep to island plastic-waste-free, there are many people still carry plastic bags to the island, polluting the sea and island environment.
The program "Co To says no to plastic waste" continues to recommend tourists not to bring plastic bags and disposable plastic items when going to the island, stressing it will not only help the locality to keep the air and environment clean, but will also minimize the amount of waste going into the ocean.
The most important reason is because waste treatment is a difficult problem for the locality. Its land fund for burying waste is very small, and the cost of transporting plastic waste once classified to the mainland is also high
On the other hand, on average, more than 2.000 tourists come to visit Co To on a daily basis. In peak days, the island district welcomes over 5.000 guests, equal to the population of the whole district. The amount of waste generated every day makes the problem of environmental sanitation more serious.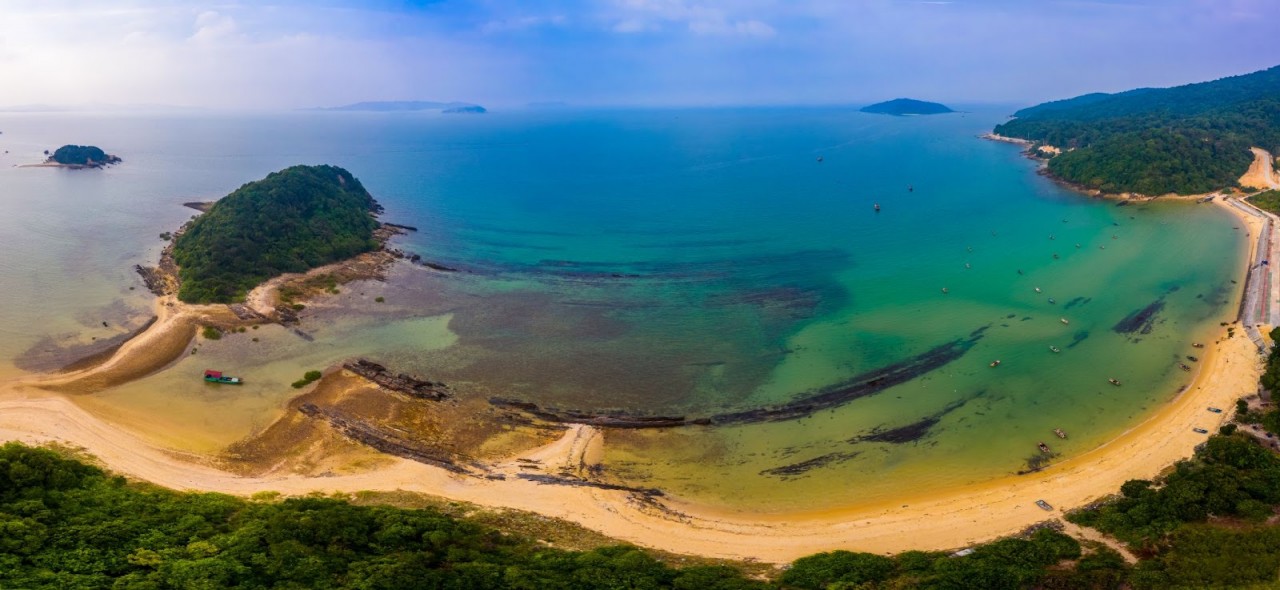 Photo: Kham pha Co To
According to the People's Committee of Co To district, on June 5, this locality will hold a launching ceremony for environmental protection in the tourism industry, in response to World Environment Day (June 5) with the theme "Solutions for plastic pollution" and the action slogan "Defeat plastic pollution". The mission goal is to make Co To a green tourist island district and reduce the amount of plastic waste in tourism activities.
In 1972, the United Nations (UN) General Assembly designates 5 June as World Environment Day, marking the first day of the Stockholm Conference on the Human Environment. Another resolution, adopted by the General Assembly the same day, leads to the creation of UN Environment Programmes (UNEP).
In 1973, World Environment Day is celebrated for the first time with the slogan "Only One Earth". This year marks the event's 50th anniversary.
World Environment Day 2023 is hosted by Côte d'Ivoire (West Africa) and supported by the Netherlands and the theme will focus on solutions to plastic pollution under the campaign #BeatPlasticPollution. It is a reminder that people's actions on plastic pollution matter. The steps governments and businesses are taking to tackle plastic pollution are the consequence of this action.