Covid-19 latest news: 340 citizens return safely from Australia as Vietnam's confirmed cases pass 800 mark
Covid-19 latest news: National flag carrier Vietnam Airlines, in collaboration with relevant Vietnamese and Australian agencies, has brought home 340 Vietnamese citizens left stranded in the country as Vietnam's tally of COVID-19 infection surpassed 800.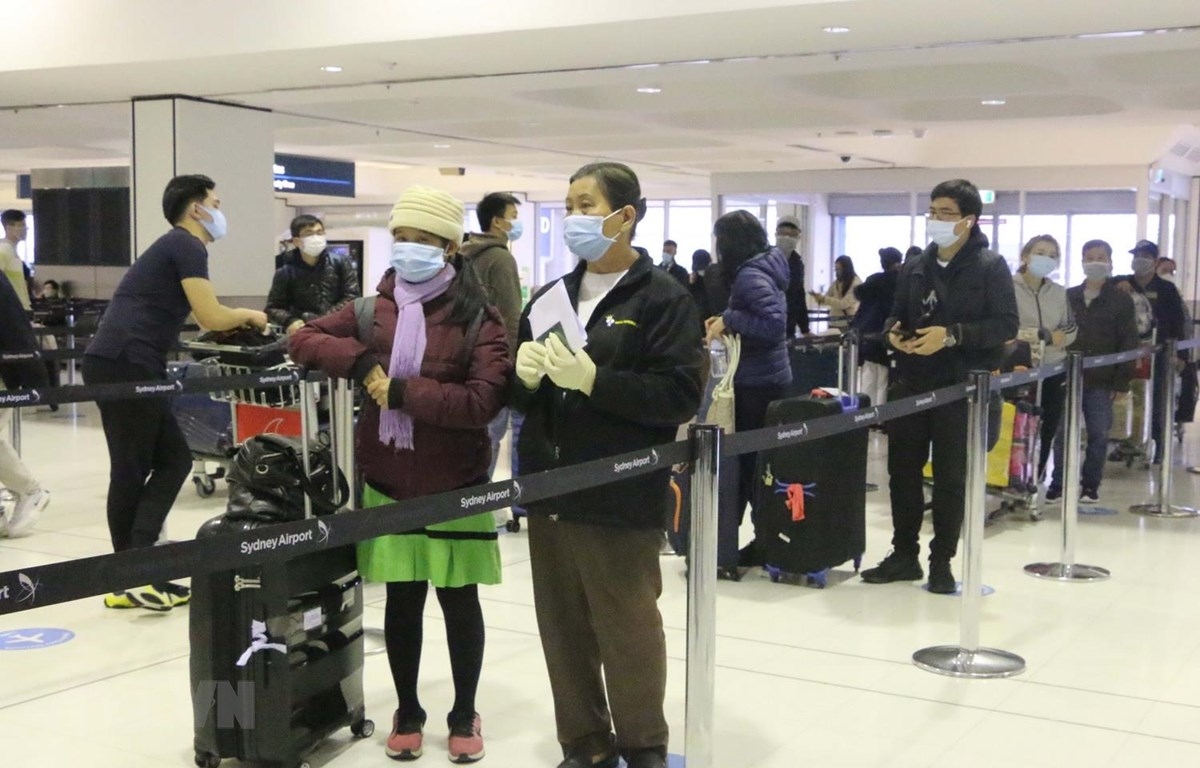 340 Vietnamese citizens return safely from Australia. Photo: VNA
The majority of passengers on board the flight were minors under 18, the elderly, people suffering from underlying health issues, students with expired visas and no accommodation, in addition to others in exceptionally difficult circumstances.
The country of 25 million has so far recorded nearly 21,000 virus cases and 278 deaths with Australia's second-most populous state, Victoria, accounting for more than two-thirds of the national tally. Meanwhile, Queensland state's border with New South Wales has officially closed with road access blocked to everyone except essential workers and locals living along the interstate boundary, AP reported.
Melbourne, the country's second-biggest city, went under a strict Stage Four lockdown on August 6, shuttering shops and business and requiring its five million inhabitants to stay home.
Due to travel restrictions and interstate closure in Australia, various Vietnamese representative offices in collaboration with Australian agencies moved to plan the special flight and facilitate the citizens' travel.
They also sent staff to the airport to assist citizens with necessary procedures before they boarded the plane. Preventive measures were seriously taken during the flight.
Once the aircraft landed at Tan Son Nhat International Airport in Ho Chi Minh City on August 7, all crew members and passengers underwent medical check-ups before being transferred to quarantine facilities in line with regulations regarding COVID-19 prevention and control.
As of 6pm August 8, Vietnam has confirmed 810 coronavirus cases, including 353 cases detected in the community following the recurrence of the virus in Da Nang city two weeks ago and 317 returned to Vietnam from other countries and territories.
The latest cases are 20 cases are closely linked to Da Nang city (15 living in Da Nang, two in Quang Nam, two in Bac Giang and one in Khanh Hoa) and an imported case, who has been put under quarantine upon arrival in Hanoi.
Ten fatalities have been reported since the outbreak started in Da Nang.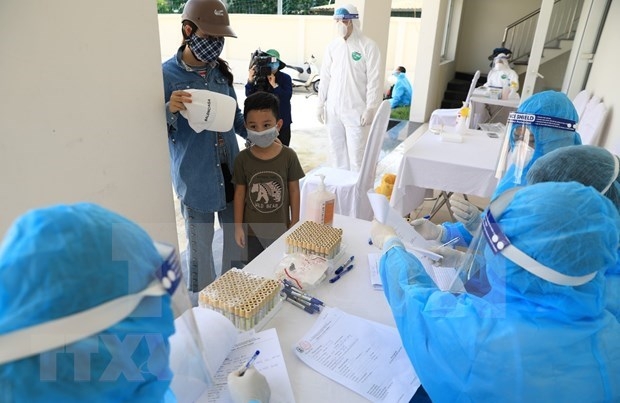 Medical workers collect samples from people returning from Da Nang for COVID-19 testing in Dong Da district, Hanoi. Photo: VNA
The outbreak has spread to 15 cities and provinces across three regions of the country. Da Nang topped the list with 246 cases, followed by Quang Nam (67), Ho Chi Minh City (8), Quang Ngai (6), Hanoi and Bac Giang (5 each), Lang Son (4), Dak Lak (3), Quang Tri and Dong Nai (2 each), and Thanh Hoa, Hai Duong, Thai Binh, Ha Nam and Khanh Hoa (1 each).
There are currently 166,521 people who had close contact with COVID-19 patients or entering Vietnam from pandemic-hit regions are being quarantined nationwide, including 6,929 at hospitals, 24,446 at other concentrated quarantine facilities and 135,146 at their homes.
Of the total number of people who have contracted the virus, 395 or 48.8 percent have made full recovery, and there have been 10 deaths.
Hanoi has launched a RT-PCR testing campaign, started August 8, for all returnees from the epicenter of the coronavirus outbreak and those who have come into contact with COVID-19 patients.
Latest statistics show that Hanoi has more than 74,900 people in need of such PCR tests this time.
In the context of new locally-transmitted COVID-19 cases in the country, domestic authorities and Vietnamese representative offices abroad, under instructions issued by Prime Minister Nguyen Xuan Phuc, are still devising plans aimed at bringing home more Vietnamese nationals based on their needs and the current quarantine capacity of the nation./.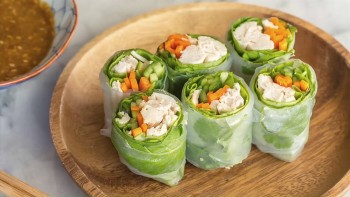 Travel
Rolls are a easy-to-make dish that is loved by many Vietnamese diners as well as Korean stars.