Cases of Covid-19 in the world (Photo: Worldmeter)
US is the most severely hit country
With more than 3.68 million cases reported and nearly 141,000 deaths, the United States is currently the most severely hit country. According to Worldometers, in the past 24 hours, the US recorded 65,874 new cases.
Meanwhile, Johns Hopkins University released the statistics mentioning that the US confirmed an additional 67,632 cases within 24 hours till the morning of July 16 (Vietnam time). In the past 10 days, the number of Covid-19 cases in the United States has continuously increased at a daily basis of around 55,000-65,000 cases.
The number of cases of Covid-19 in the US has risen sharply since the end of June, mainly in the southern and western states. Although preventive measures are tightening, on July 15, the states of Texas and Florida have recorded cases of more than 10,000 cases, the highest level since the outbreak. Predictive models published on July 15 show that the number of COVID-19 deaths in the United States could hit 150,000 next month.
New York City, once the epicenter of the coronavirus outbreak in the US, is expected to open at Phase 4 on Monday, July 20. However, indoor spaces such as shopping centers, museums and gyms will still be closed, although this is the final stage in the four-stage reopening process issued by Governor Andrew Cuomo.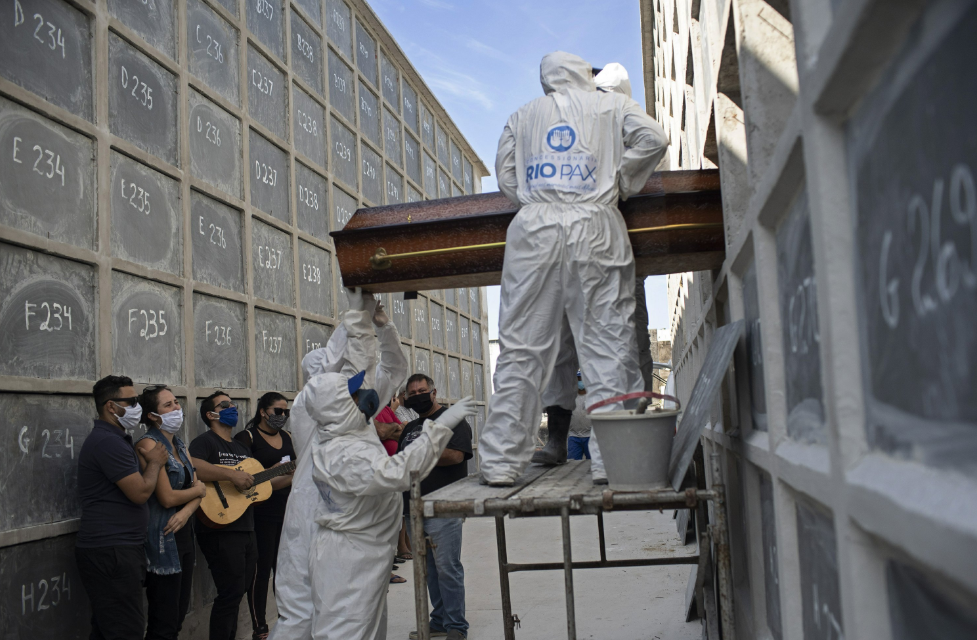 Virus surge in Brazil brings a coffin shortage (Photo: AP)
High number recorded in South America
In South America, cases in Brazil has surpassed 2 million and reached 2,014,738 cases, an increase of 1,299 cases in the past 24 hours. This country has the highest number of deaths within the day. Total number of deaths are 76,822.
Meanwhile, Brazil's President Jair Bolsonaro who always underestimated the danger of the Covid-19 pandemic, said he had a second positive test for SARS-CoV-2 virus, a week after he announced being infected. In the past 24 hours, Colombia also hit a new record with 8,037 new cases, bringing the total number of people infected to 173.206, the fourth highest in South America.
Restrictive measures remain effective in Europe
In Europe, many countries have decided to extend the warning status and stop implementing the plan to loosen the previous measures to prevent and control the epidemic due to concerns about complicated developments.
Romania decided to extend the epidemic warning for another month. Accordingly, all epidemic prevention measures being applied will continue to be maintained, entertainment facilities such as cinemas and theaters will remain closed; people must wear masks in public areas and keep a minimum distance of 1.5m.
Belgium decided to stop implementing phase 5 to relax prevention measures, which is expected to be implemented from August 1. The decision was made after the number of new cases in Belgium recorded from 5 to 11 July has increased by 8% compared to the previous week.
Similarly, Ireland also postpones the implementation of phase 4 of its plan to reopen social and business activities until August 10 due to the high incidence of Covid-19. The Irish government has affirmed its priority to reduce infection rates, adding five new measures, which took effect on July 15, including mandatory wear of masks at stores and trade centers; pubs and clubs remain closed until 10/8; no gathering of more than 50 people in an enclosed space and 200 people in an open space; minimizing unnecessary cases of abroad.
France also required people to wear mandatory masks in many areas of Mayenne, northwestern the country from July 16 after the number of cases increased here. People across the country will also be required to wear masks when visiting public places next week.
Hungary, meanwhile, announced its postpone of the National Day celebrations on August 20. Governments such as Slovakia, Albania and Portugal confirmed that they are preparing to deal with the second wave of the Covid-19 epidemic.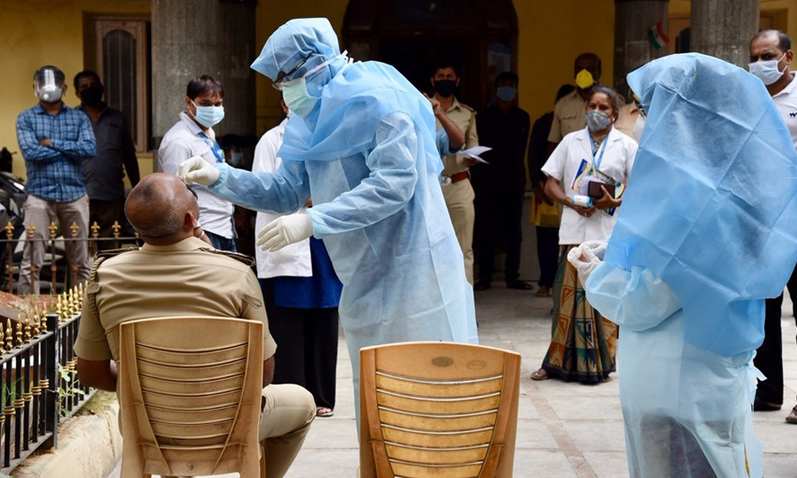 An Indian health worker takes a swab sample of a policeman, as new cases of COVID-19 were reported from a police station in Bangalore, India, June 16, 2020 (Photo: Global Times)
More than 1 million infected cases in India
In Asia, India has continuously recorded new cases of the day. In the past 24 hours, the number of new cases has increased with 35,468 cases, the highest since the first case reported in this country, bringing the total number of infected people to over 1 million, precisely 1,005,637 cases, of which there are 25,609 deaths. To date, India has 636,602 Covid-19 patients recovered and recovery rate increased to 63.24%.
Regarding the vaccine for Covid-19, on July 16, PTI news agency reported that Microsoft co-founder and billionaire Bill Gates evaluated that the Indian pharmaceutical industry is not only capable of producing vaccines for this South Asian country but also for the whole world. However, Microsoft co-founder also said that India is facing serious challenges caused by the pandemic, because of its large population and crowded urban centers.
Complex situation in Indonesia and Philippines
In Southeast Asia, Indonesia recorded 1,574 new cases in the past 24 hours, increasing the total number of cases to 81,668 cases; There are also 76 new deaths, bringing the total to 3,873 deaths. Six provinces including South Kalimanta, Jakarta, Central Java, East Java, Bali and South Sulawesi all recorded the highest number of new cases.
In the meantime, the Philippines in the past 24 hours recorded the highest number of Covid-19 infections with 2,498 cases, bringing the total number of cases to 61,266, including 1,643 deaths. In Manila metropolitan area the number has increased by more than double, up to 29,015 cases since June 2020.
President Rodrigo Duterte has announced a partial extension of restrictive measures in Manila for another 2 weeks, and warned that re-imposition of tighter epidemic prevention measures may be applied if the number of new infections and deaths did not decrease.
Specifically, in Manila, schools will continue to be closed, commercial centers will operate at a limited level, mass gatherings are banned, and social distance measures are implemented in public transportation, children and the elderly are recommended not to go out, etc.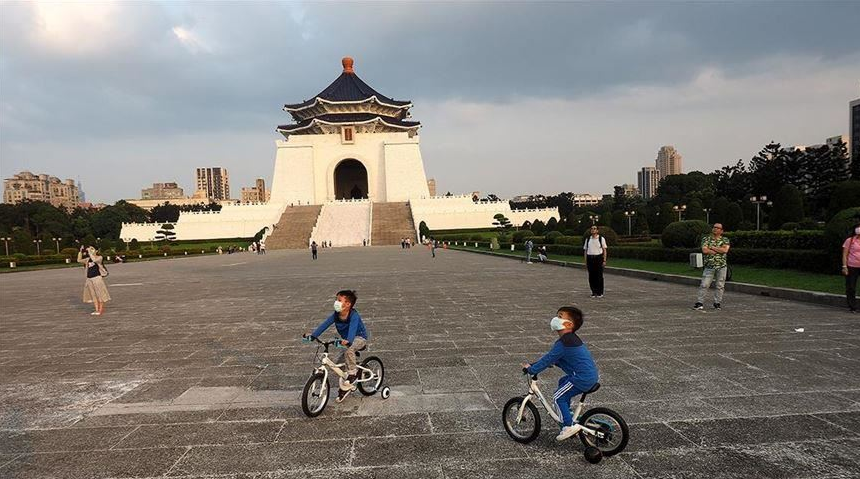 Hong Kong reported unexpectedly high number of new infections (Photo: AA)
Mainland China recorded one more case of immigration on July 15 in Shanghai and no new domestic infections. By the end of July 15, mainland China had a total of 83,612 cases, including 4,634 deaths.
Meanwhile, the Hong Kong Special Administrative Region (China) has recorded an unprecedentedly high number of daily community infections in the past 24 hours: 63 cases. In addition, Hong Kong also recorded 4 cases, bringing the total number of cases in this territory to 1,655 cases. Among the cases of infections in the community, there are 35 cases of unknown source of infection, while 28 are related to previous cases.
South Korea recorded 61 new cases of infection (47 of them are immigrants), bringing the total number of cases to 13,612 cases. Thus, after two consecutive days of maintaining 30 cases / day, the number of new cases in Korea has increased again to over 60 cases / day. The number of new infections is increasing every day, causing anxiety and burden to Korean epidemic prevention and health system.
In Japan, the authority of Tokyo announced 280 new cases on July 16, the highest number per day ever in this area. After Japan lifted its emergency status in late May, the number of new infections increased in Tokyo. City officials said many new cases were caused by nightlife and ill people in their 20s and 30s, an age group that is at low risk of developing Covid-19. On July 15, the city raised its warning about the highest risk of infection. Local authority has called on people to avoid unnecessary trips to other provinces and to restrict nightclubs and restaurants that have not fully implemented the prevention measures.
Valerie Mai