Crowded diner downtown Hanoi where buyer and sellers communicate by nonverbal means
Nestling on a small corner of Hanoi's Tong Duy Tan street, a long-standing diner with buyers and sellers talking in signs language, has attracted a number of customers daily thanks to its best snails served in town.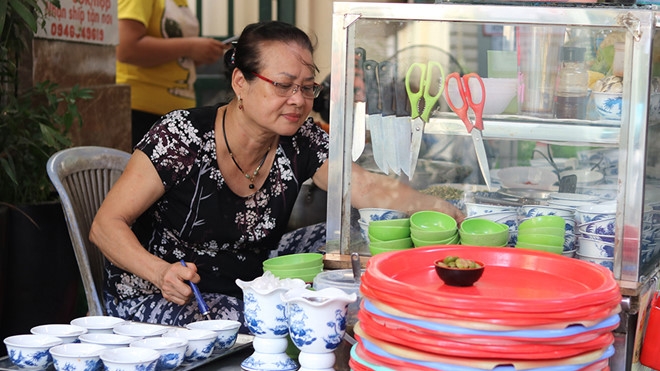 Mrs. Han Tuyet Khanh (Photo: Thanh Nien)
Oc Ba Cam (Mrs. Deaf's snails) diner has been opening for almost 30 years now with a rich menu of snails including steamed snails with lemongrass, snails fried with salt and chili, snails in coconut sauce; together with other popular Hanoi street foods such as spicy pickled chicken feet, fried pork sausage. The tiny booth is a household name of many foodies in the capital.
On top of the tasty foods, the fact that Ms. Han Tuyet Khanh - the owner of Oc Ba Cam - and all the staff are mute and cannot hear properly - like the diner's name suggests - also makes Oc Ba Cam a highlighted choice among numerous snack shops in Hanoi.
In Oc Ba Cam, customers use body language to order food. There's no menu-in-paper available, therefore, customers take orders by pointing at some plates of snails, clams, fermented pork rolls, and other options that are neatly placed on glass case as well as signal the number of plates with their fingers - without uttering a word.
Yet, all the ordering and servicing things still go on smoothly for decades. Flocks of customers visit the restaurant every day. Some even have to queue in line during peak time as the table's tally is limited.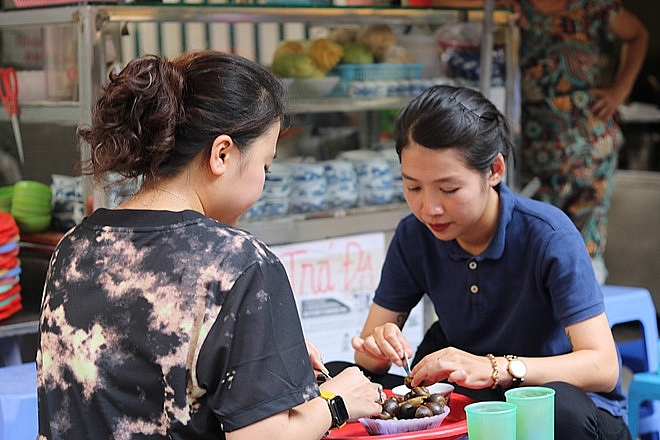 Two customers eating steamed snails at Oc Ba Cam (Photo: Thanh Nien)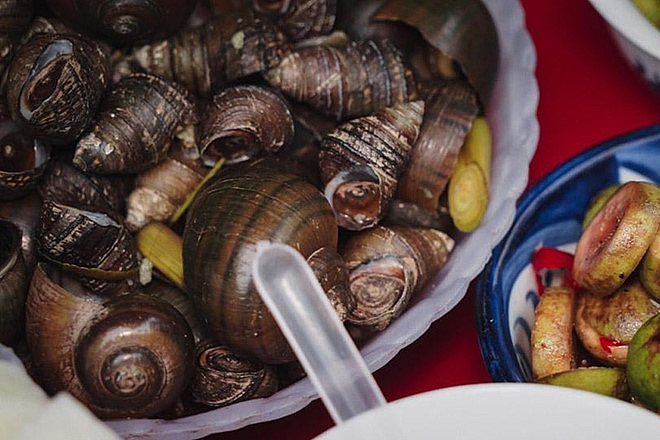 Steamed snails with lemongrass is a famous street food in Hanoi (Photo: Thanh Nien)
"Our parents do not have the disability congenitally, but they are now unable to speak due to complications of antibiotics overdose. After getting married, my parents had to do many jobs to make ends meet", Diep Ai Linh, Khanh's daughter said. "When my mom opened the restaurant, all the staff she hired are mute and deaf. She just wanted to help those in the same boat as her".
Khanh rises up bright and early on a daily basis to get to Dong Xuan market at 6 am, chooses the freshest batches of snails to bring home. She has a secret family recipe to cook the snails, which is both make great food and meet hygiene standards. "Maybe this is what draws us here every once in a while", one customer told Thanh Nien.
"Honestly I first visited Oc Ba Cam out of curiosity. But its delicious foods, the joy, and optimism of the owner keep me returning the place again and again", Nguyen Hoai Anh, a regular at Oc Ba Cam said.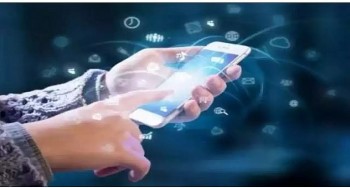 World
The Indian government has blocked as many as 232 apps operated by foreign entities, many of them Chinese, for being involved in betting, gambling and unauthorised loan services.