Daily Horoscope for December 26: Astrological Prediction for 12 Zodiac Signs
Daily Horoscope for December 26: While we are fast asleep, the moon forms a supportive aspect to Pluto, which could bring psychic dreams our way and nocturnal visitations from loved ones who have crossed over.
Daily Planetary Overview
Try to take a few moments at the start of your day to recall what happened while you were wandering the astral realms.
This aspect continues through the first part of the morning, which could cause us to feel more empathic or psychically in tune. This is also a great time to reconnect with your personal power and vow to leave behind any people, situations, or behaviors that are holding you back.
Later in the day, the moon begins to form helpful connections to Saturn and Jupiter while it takes its last steps through Taurus. The energy here may put us in the mood to reconnect with our body, so try to get in some movement or stretching.
As evening approaches, the moon switches to Gemini while strengthening its connection to Saturn and Jupiter. Use this cosmic force to look for improvements when it comes to your daily routines, communication skills, study habits, or personal goals.
The energy of the Gemini moon is very upbeat and chatty, so be sure to reach out to the people you love for a quick hello. This is also a great time to work on your online and social media presence, so go ahead and post a cute pic!
Aries
The first sign of the Zodiac, Aries are the trailblazers. Passionate and independent, Aries will never do something just because everyone else is doing it—a Ram needs to be 100 percent committed to the task at hand.
Dec 26, 2020 - You will fit in perfectly with just about every situation you encounter today, Aries. Things are going well for you, so take advantage of the energy. You will find that you can accomplish a lot with very little effort. Other people will respect that. If something needs to be done meticulously and efficiently, you're the one for the job.
Taurus
Smart, ambitious, and trustworthy, Taurus is the anchor of the Zodiac. Amazing friends, colleagues, and partners, Taureans value honesty above all else and are proud that their personal relationships tend to be drama free.
Dec 26, 2020 - Don't expect a reaction from people today even if you tell the funniest jokes. Others are likely to be reserved and uptight. For the most part, the day's forecast calls for conservative skies and a slight chance of grumpiness. The best way to handle this is to engage in activities that require discipline, grounding, and efficiency. Finish your chores and plan fun things for evening.
Gemini
Smart, passionate, and dynamic, Gemini is characterized by the Twins, Castor and Pollux, and is known for having two different sides they can display to the world. Expert communicators, Gemini is the chameleon of the Zodiac, adept at blending into different groups based on the vibe and energy they perceive.
Dec 26, 2020 - You will keep a level head today, Gemini, so take this opportunity to make rational decisions about the most intense issues on the table. Stay grounded and concentrate on what you need to do. Don't get caught up in the usual emotional drama. Restriction and limitation are main themes of the day that will help you reach your goals.
Cancer
Emotional, intuitive, and practically psychic; ruled by the moon and characterized by the crab, Cancer has so much going on in its watery depths. Cancers may seem prickly and standoffish at the first meeting, once they make the decision to become friends with someone, that person has a friend for life.
Dec 26, 2020 - Your playful attitude will be a welcome addition to the sober, restrictive tone of the day. On the other hand, it may behoove you to be serious in order to accomplish what you need to get done. The choice is up to you. However, you would probably be wise to spend this day taking care of chores and nagging errands that you've put off for quite some time.
Leo
Bold, intelligent, warm, and courageous, fire sign Leo is a natural leader of the Zodiac, ready to blaze a trail, vanquish injustice, and make a name for themselves along the way. Blessed with high self-esteem, Lions know that they possess enviable traits—and they're proud of them.
Dec 26, 2020 - This is a terrific day for you, Leo. You will feel a greater sense of appreciation and respect for the people around you. The planning and hard work you've contributed recently is finally paying off. People are likely to arrive at your level of thinking. You'll find you can connect on a very productive level. Your emotions are under control and your thoughts crystal clear.
Virgo
Smart, sophisticated, and kind, Virgo gets the job done without complaining. Virgos are amazing friends, always there to lend a hand and also lend advice. Practical Virgos are incredibly adept at big picture thinking, and planning out their life, their vacations, and what they're going to do today isn't a drag it makes them feel in control and secure.
Dec 26, 2020 - There's a restrictive, sober tone to the day that may wear you down, Virgo. The trick to working this energy to your advantage is to adjust your game plan to fit the mood. Take care of mundane chores and small obstacles. Make realistic plans and follow through with short-term goals. Water your plants. Do things that require discipline and grounding.
Libra
Intelligent, kind, and always willing to put others before themselves, Libras value harmony in all forms. Ruled by Venus, the planet of beauty, Libra adores a life that looks good. As the master of compromise and diplomacy, Libra is adept at seeing all points of view and excels at crafting compromises and effecting mediation between others.
Dec 26, 2020 - Come down from the clouds today, Libra. It's important to connect with what's going on down here. It could be that you're missing your target because you failed to take certain details into account that are obvious to everyone else. Attend to projects that require your attention. Realistic planning and disciplined actions are the best activities to engage in.
Scorpio
Passionate, independent, and unafraid to blaze their own trail no matter what others think, Scorpios make a statement wherever they go. They love debates, aren't afraid of controversy, and won't back down from a debate.
Dec 26, 2020 - There's a lethargic pace to the day that might leave you frustrated, Scorpio. It may seem as if things aren't progressing as quickly as you'd like. Don't be seduced by the idea that everything needs to get done sooner. Faster isn't necessarily better. Focus on quality and efficiency. Examine what could be considered wasteful action. Streamline your daily routine.
Sagittarius
Independent and strong-willed, Sagittarius personalities are all about going off the beaten path. Sagittarius isn't afraid to step away from the pack and is a natural-born leader who goes after what he or she wants, regardless of what other people think.
Dec 26, 2020 - This is a terrific day for you to accomplish a lot, Sagittarius. You may feel restricted in your emotions and unable to make certain deep-level connections, but don't worry about it. If the time doesn't feel right to engage in deep conversation, don't push it. Concentrate on the things that you need to get done personally and professionally.
Capricorn
Smart, hardworking, and fully in control of their destiny, a Capricorn will always get what they set their mind to, in both personal and professional life—no excuses. Capricorns may get a reputation as stubborn, but they simply know what they want, and also know how they wish other people would behave.
Dec 26, 2020 - Slow down a bit today and do some planning. There's a steady, grounded mood that will help bring your thoughts and actions down to Earth. The wind may not be filling your sails as much as you'd like, but you can use this to your advantage. The underlying reservation in people's attitudes and opinions will aid you quite a bit. Eliminate the fluff and concentrate on what's real.
Aquarius
Independent and enigmatical, Aquarians are unique. There is no one quite like an Aquarius, and because each is so incredibly individual, it can be tough to describe them as a group. Aquarians don't like labels, and may shy away from any adjective—even the good ones you might bestow upon them.
Dec 26, 2020 - There's a call for you to focus on tangible items today, Aquarius. Your emotions may be a bit restricted, but you will find comfort in beautiful, luxurious surroundings. Don't be surprised if people are a bit more critical than usual. What they intend as helpful may come across as hurtful. Try to keep a positive spin on things or you may slip down a negative spiral of self-pity.
Pisces
Smart, creative, and deeply intuitive, Pisces can be close to psychic. Pisces feel things deeply and have incredibly strong gut reactions. A Pisces "knows" things from deep within, and can often judge whether a person or situation is good or bad.
Dec 26, 2020 - Get your life in order today, Pisces. Shed the false persona you've been wearing and really look in the mirror. Make sure you like the person you see. This is a good day to put frivolity aside and concentrate on what you need to accomplish. Tend to your duties and plan wisely for the future. Store up your resources instead of squandering them all now.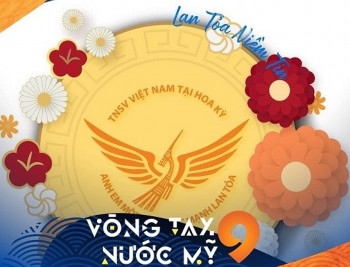 Overseas Vietnamese
Association of Vietnamese Students and Professionals in the United States (AVSPUS), in collaboration with Vietnamese Youth and Student Association in Texas, shall co-organize the series of events named "The 9th America's Arms" (Vong tay nuoc My) in December in Dallas, Texas (USA). It is known as the year-end meeting for Vietnamese youth and students in the US.