Daily Horoscope for February 15: Astrological Prediction for Zodiac Signs
Daily Horoscope for February 15: If you're the type who likes to stay up late, you may experience the influence of the moon-Saturn sextile, which eases making responsible choices. You may at least catch yourself before staying up the whole night. Later, the moon sextiles Mercury, your mood relaxes, and you could feel the urge to socialize. Talking to strangers comes naturally to you, and you may find you have a penchant for spinning a great yarn.
Daily Planetary Overview
When the moon sextiles Jupiter shortly thereafter, this is taken up yet another notch, and you could come across as kind and warmhearted due to the sociable nature of this aspect. You could, in fact, be feeling much more generous than usual, and you may find that others are in the mood to do something nice for you as well.
The evening brings yet another round of good fortune for socializing when the moon sextiles Venus, increasing your desire for closeness and intimacy with your partner. If you're alone tonight, no worries. Maybe it's time to write a list of all the things you love about yourself. Self-appreciation is important, and either way, you'll find that you have good luck all around you in matters of the heart!
Daily Zodiac Horoscope for February 15
Aries
The first sign of the Zodiac, Aries are the trailblazers. Passionate and independent, Aries will never do something just because everyone else is doing it—a Ram needs to be 100 percent committed to the task at hand.
Feb 15, 2021 - The bizarre nature of the day may leave you feeling a bit bewildered, Aries. Don't sweat it. Focus on your romantic nature and incredibly nurturing heart. Use your instinctive healing abilities to care for a close friend in need. Today is an especially good day to connect with others and openly share your feelings. Confide in people you trust. Consider calling your mom.
Taurus
Smart, ambitious, and trustworthy, Taurus is the anchor of the Zodiac. Amazing friends, colleagues, and partners, Taureans value honesty above all else and are proud that their personal relationships tend to be drama free.
Feb 15, 2021 - You will be in an especially affectionate and loving mood today, Taurus. Your romantic nature is heightened and your nurturing qualities are strong. You're extra sensitive and receptive. You might find that you have no problem communicating your truest feelings to others. Connect with those you feel especially close to, and enjoy an intimate evening.
Gemini
Smart, passionate, and dynamic, Gemini is characterized by the Twins, Castor and Pollux, and is known for having two different sides they can display to the world. Expert communicators, Gemini is the chameleon of the Zodiac, adept at blending into different groups based on the vibe and energy they perceive.
Feb 15, 2021 - Annoyances of daily life may rub you the wrong way today, Gemini. Other people's strong opinions and odd quirks may be difficult to swallow and your fuse may be a bit shorter than usual. Emotions could also run high, and you may do battle with the feelings in your own heart. Perhaps someone you care about deeply is creating unnecessary friction in your relationship.
Cancer
Emotional, intuitive, and practically psychic; ruled by the moon and characterized by the crab, Cancer has so much going on in its watery depths. Cancers may seem prickly and standoffish at the first meeting, once they make the decision to become friends with someone, that person has a friend for life.
Feb 15, 2021 - Be open and honest about your feelings toward others today, Cancer. Your receptive nature should be ready. Take a break and let others come to you. Unexpected events may pop out of nowhere. Opportunities for new growth in love and romance are definitely at your fingertips as long as you're ready to receive them. Don't try to force the issue if the time and place aren't right. Let it flow.
Leo
Bold, intelligent, warm, and courageous, fire sign Leois a natural leader of the Zodiac, ready to blaze a trail, vanquish injustice, and make a name for themselves along the way. Blessed with high self-esteem, Lions know that they possess enviable traits—and they're proud of them.
Feb 15, 2021 - Your heart beats extra strong today, Leo, but it may not seem like anyone knows it but you. You may feel like you aren't really fitting in with the energy of the day. Don't get down on yourself for it. Realize that not everything is going to go according to your plans. Let things come to you. The unexpected is bound to happen, so don't try to resist the impending change.
Virgo
Smart, sophisticated, and kind, Virgo gets the job done without complaining. Virgos are amazing friends, always there to lend a hand and also lend advice. Practical Virgos are incredibly adept at big picture thinking, and planning out their life, their vacations, and what they're going to do today isn't a drag it makes them feel in control and secure.
Feb 15, 2021 - This is a fantastic day for you, Virgo. Join close friends and share a night on the town and fine meal. This is a chance to begin a new cycle of romance. Reflect on past relationship problems, examine their causes, and toss them away so you can invite in a new, uplifting energy for the next cycle of romance. Start a new relationship or strengthen the one you're in.
Libra
Intelligent, kind, and always willing to put others before themselves, Libras value harmony in all forms. Ruled by Venus, the planet of beauty, Libra adores a life that looks good. As the master of compromise and diplomacy, Libra is adept at seeing all points of view and excels at crafting compromises and effecting mediation between others.
Feb 15, 2021 - Your warm, sensitive nature is perfectly suited to today's aspects, Libra. Your emotional energy is strongly tied to your heart, and you will find that there's a longing to be close to others. Indulge in conversation with close friends and let your imagination run wild. Your creativity is especially piqued today, so start an art project or write a song that inspires or perhaps changes the world.
Scorpio
Passionate, independent, and unafraid to blaze their own trail no matter what others think, Scorpios make a statement wherever they go. They love debates, aren't afraid of controversy, and won't back down from a debate.
Feb 15, 2021 - You will enjoy a great deal of affection from others today, Scorpio. You radiate an air of love and beauty. Love will come in strong, erratic bursts and you should be on the alert to expect the unexpected. New people will pop out of the woodwork to share their feelings. All group activities are favored, and you're sure to be the life of any party.
Sagittarius
Independent and strong-willed, Sagittarius personalities are all about going off the beaten path. Sagittarius isn't afraid to step away from the pack and is a natural-born leader who goes after what he or she wants, regardless of what other people think.
Feb 15, 2021 - Your heart may be especially sensitive today, Sagittarius. You may feel a bit vulnerable. Your romantic nature is particularly strong, so treat yourself to a pampered evening, including a good meal with someone you love. All relationships with women will go smoothly now. You might want to give your mother a call if you haven't spoken with her in a while. She would love to hear from you.
Capricorn
Smart, hardworking, and fully in control of their destiny, a Capricorn will always get what they set their mind to, in both personal and professional life—no excuses. Capricorns may get a reputation as stubborn, but they simply know what they want, and also know how they wish other people would behave.
Feb 15, 2021 - All aspects of love and romance will go especially well today, Capricorn. You might take this opportunity to make a bold move toward the object of your affection. Go with an unconventional approach and move fearlessly. Your relationships will go well. Nurture your romantic side and communicate your feelings. Love will act suddenly and unexpectedly. Go with the flow.
Aquarius
Independent and enigmatical, Aquarians are unique. There is no one quite like an Aquarius, and because each is so incredibly individual, it can be tough to describe them as a group. Aquarians don't like labels, and may shy away from any adjective—even the good ones you might bestow upon them.
Feb 15, 2021 - Your connection with others is especially strong today, Aquarius. You will enjoy an important nurturing role. Reconnect with your mother and let her know how you're feeling. Curl up with loved ones tonight and surprise someone with a romantic gesture. Try something unconventional. Your feelings may be strong and erratic. You may be feel like pulling back into your protective shell. If so, do it.
Pisces
Smart, creative, and deeply intuitive, Pisces can be close to psychic. Pisces feel things deeply and have incredibly strong gut reactions. A Pisces "knows" things from deep within, and can often judge whether a person or situation is good or bad.
Feb 15, 2021 - You might feel especially playful today, Pisces. You can expect to feel a great deal of love and affection from others. Be aware that you will have a strong tendency to indulge in food and drink, so try to keep things in moderation. You may have an aversion to work and lack self-discipline. Overcome this by looking forward to intimate plans with someone tonight.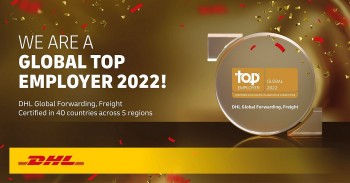 Economy
DHL Global Forwarding, the air, ocean and road freight specialist of Deutsche Post DHL Group, has again been certified as Top Employer 2022 in Asia Pacific.