Delectable delicacies in Lai Chau no one should miss
The mountainous province of Lai Chau is not only home to picturesque landscapes but also the cuisine haven for food lovers. Below are the top 5 must-try in Lai Chau for an unforgettable experience.
(Photo: Thoi Dai)
Wild pig (Lợn cắp nách)
The pigs chosen for the dish are all wild pigs that wander around the forest, feeding on vegetables and wild plants. Thus, the animals offer firm, lean meat. These wild pigs are cooked in different ways, including steaming, baking, stewing, making soup, etc. Lai Chau locals tend to marinate the pork well for every single dish, therefore, stay tune to sample the delicacy, especially if you're first-time visitors.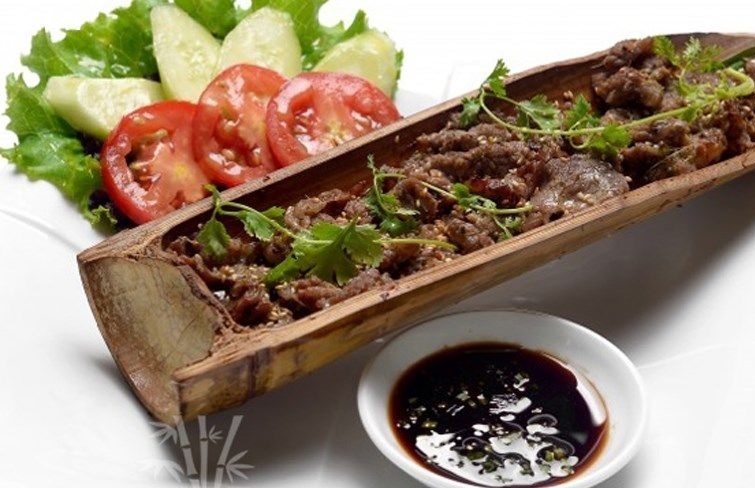 (Photo: Thoi Dai)
Lam Nho
The dish is basically grilled buffalo meat or beef. Buffalo meat or beef is thinly sliced and marinated well with ginger, garlic, baby squash. The cook then grills the slices on charcoal. Once done, the meat has an irresistible smell and flavorful taste. So, be mindful to put Lam Nho on your must-try dish.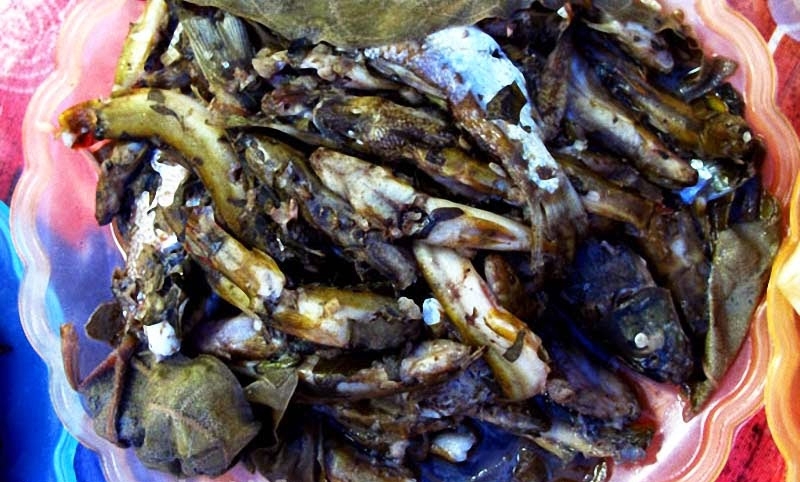 (Photo: Thoi Dai)
Gobies (Cá bống vùi gio)
It takes a lot of finesses and skills to have delicious dishes of gobies. The gobies to make "Cá bống vùi gio" must be freshly caught from rivers, streams and as big as the index finger of an adult. Together with "Pa Pỉnh Tộp", (grilled 'gập' fish), "Cá bống vùi gio" makes a great menu for food lovers.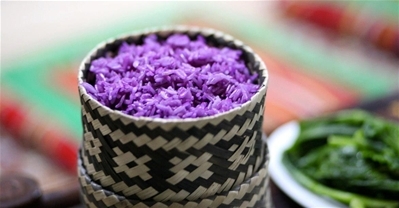 (Photo: Thoi Dai)
Purple sticky rice
If you don't know what to eat in Lai Chau, then purple sticky rice is the right choice for a full stomach before setting off your day trip. The purple color is made from a forest plant called Khẩu cắm. Once boiled for 5 mins, Khẩu cắm will gives the water a natural bright purple, which the cook will mix with sticky rice before start steaming on medium fire.
Purple sticky rice is chewy, flavorful and boasts a nice purple color. The food will definitely make your day.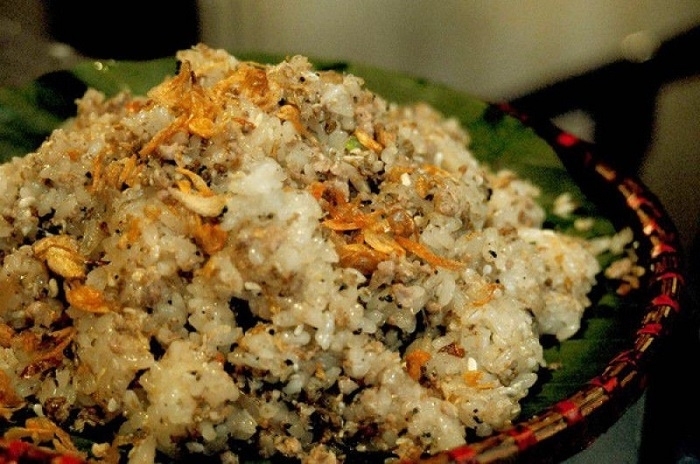 (Photo: Thoi Dai)
Steam glutinous rice with ant egg
In spring, during March and April when ants enter the reproductive stage, Lai Chau locals go into the forests to collect ant eggs. It is noted that not all kinds of ant eggs are edible, but only the eggs of black ants that built their nests in trees can be used to make this sticky rice. In addition, black ants can produce the biggest sweet eggs to serve the taste of eaters.
These tiny eggs are cleaned gently with warm water and mixed with seasonings, dried onions and fried with fat until the eggs spread a nice aroma. Then ant eggs will be stored in banana leaves to store and add more flavors.
While the steamed glutinous rice is cooked and a soft texture, they will mix with the ant eggs delicately and carefully to avoid breaking the eggs. You should take a small pinch of sticky rice to enjoy the crunchy crispy experience in your mouth with the scent of fresh glutinous rice and the fatty taste of pickled fried onions in oil on top.
https://thoidai.com.vn/an-gi-khi-den-dat-lai-chau-kham-pha-dac-san-mon-an-ngon-nhat-124814.html?fbclid=IwAR3MuH4Gv4A8_IOYTGbQVbbABtuiefd-ibCuGlvAYEmSdGnDZelvtAT9yaQ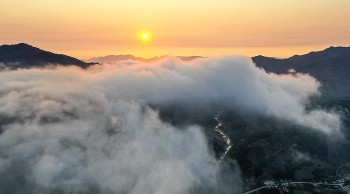 Multimedia
The gorgeous dawn behind a sea of fluffy white clouds creates a wonderful and beautiful picture of Truong Son Dong peak, Quang Ngai.