Expat Donates his Covid Relief Package to Needier People
A Dutch lecturer has divided his food package supported by local authorities into smaller rations to give to people he considered more needy during the pandemic
Shane Richardson, a law lecturer living in Hanoi's Tay Ho district, initially refused to apply for the Covid-19 support package as he was notified by the landlord. However, he and his housemates still got the package, including foodstuff and cash after several days.
"We are very glad and happy for the care from the Vietnamese government. However, I believe there are people out there more difficult and need the support than us," Richardson told Zing. "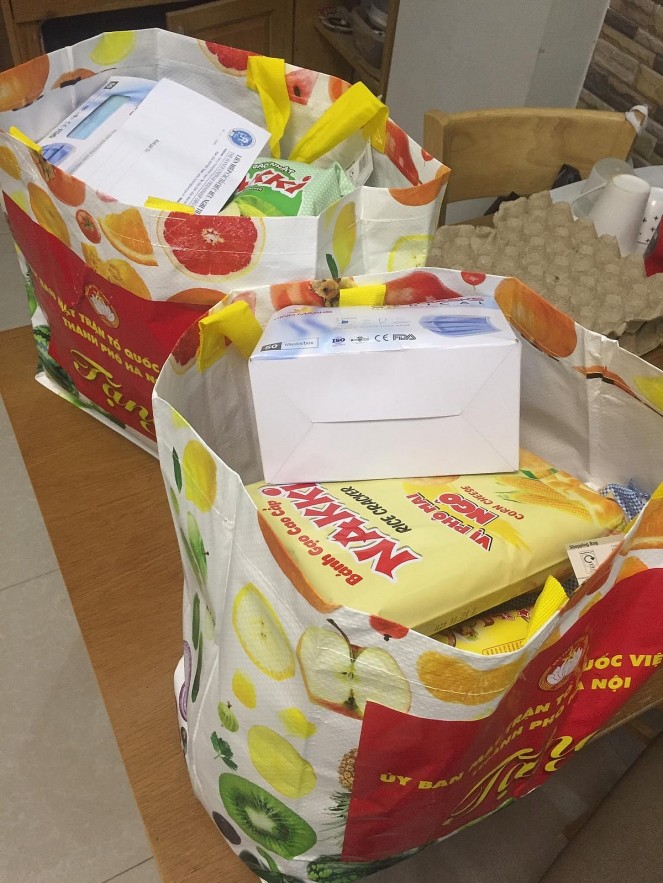 Shane Richardson donates his food rations to other people. Photo courtesy of Shane Richardson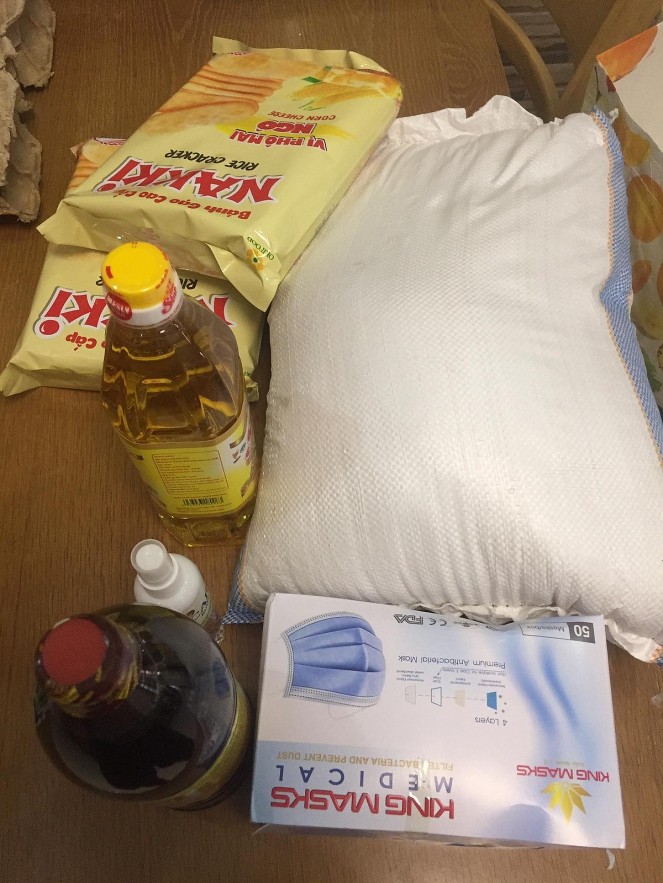 Photo courtesy of Shane Richardson
The teacher and his housemates then split the food into smaller portions, bought additional essentials with the money they got.
"We plan to send the donations to needy university students and poor people in Hanoi. Still, we are looking for a way to deliver them because certain traveling restrictions are in place during social distancing," he added.
Talking about his personal life, Richardson said he is adapting well to Hanoi's stay-at-home order. He's been exercising regularly after online working hours, relaxing on the terrace for some fresh air.
The expat makes regular calls with his family in Netherlands to feel less lonely.
"I moved to Vietnam in 2018 and have been living with the Covid-19 pandemic for two years. Even though I'm quite concerned with the current situation, I believe the government is on the right track," he added. "Hopefully, everyone is safe and remains a healthy physical and mental state. When the social distancing is over, I'll definitely go grab some of my favorite foods."
Gratitude and trust
Many expats also expressed their gratitude to Vietnam for including them in the supporting list.
"I was surprised when I received the support presents from the local officials. Thank Vietnam for taking care of the expat community," Adrian John Leeds, a British national in Ba Dinh district said.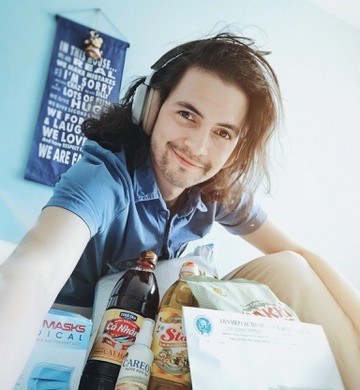 Adrian John Leeds. Photo courtesy of Adrian John Leeds
Leeds has been struggling a lot with buying foods since late July when Hanoi imposed social distancing order. He said he only ate instant foods within one month, losing 3kg.
The citywide social distancing switched his work to online, and he couldn't meet his fiancée for quite a long time even though the couple lives in the same city. Still, Leeds said he tries to remain positive.
"As long as I have a place to live, food to eat, work to do, and can talk with my girlfriend every day, I'm doing OK with that," he told Zing News. "I hope the pandemic will be contained soon so that everyone's spirit can be improved."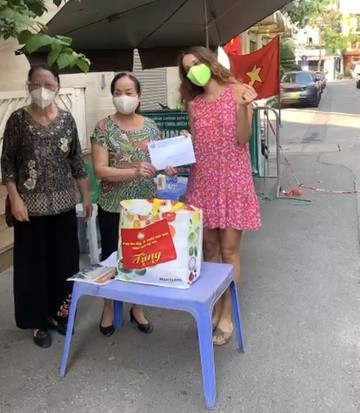 Sonya Firsova gets the aid package. Photo courtesy of Sonya Firsova
Meanwhile, Sonya Firsova, a Russian actress and singer in Tay Ho district, said she is very thankful for the foodstuff, medicine and money she got.
"Any help would mean a lot during this difficult time. It shows the affection and humanity of the Vietnamese people," Firsova was quoted. "I feel like I'm not alone and there are always people by my side and willing to offer me a hand."
According to her, Vietnam had done a good job in containing the virus during previous outbreaks. However, the current resurgence is more complicated and serious due to the new variants.
The prolonged social distancing makes her treasure things she used to consider normal, such as hanging out with friends, walking in a park or enjoying a cup of coffee in a coffee shop. It also took her quite a long time to get used to online working.
"I believe this outbreak will help people appreciate their normal life more than before. The next time I go to a coffee place after the social distancing will be very special," Firsova said.
Expats Work Online During the Pandemic

The coronavirus pandemic has forced many people worldwide to transfer their skills online. For Vietnam's expat community, many found interesting ways to make a living ...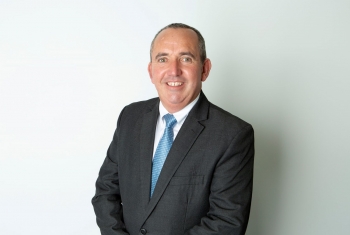 Economy
Skipton International, the award-winning Guernsey-licensed bank, has announced the launch of limited company buy-to-let lending giving customers an additional financing option for growing UK property portfolios.