Flavorful specialties in Central Vietnam
Bridging the North and the South, Central Vietnam is both the paradise of stunning landscapes and diverse cuisine, which will surely touch every tourist's heart. 
Central Vietnam is home to countless delectable dishes, from staple foods that add flavors to everyday meals, to rustic, iconic street foods visitors can try at almost every corner. Below are four specialties that everyone must try to have a closer insight into the regional cuisine.
Banh uot heo quay (Wet pancake with roasted pork)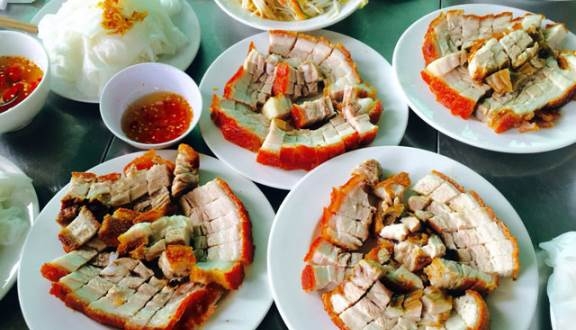 Known as a famous dish in the ancient capital of Hue, wet cake with roasted pork offers a flavorful taste. The cake is eaten with sprouts, garlic chives, herbs. The crispy pork skin adds a lot of to the uniqueness of the dish. Eaters can opt for a sweet or salty dipping sauce to serve their likings.(Photo: Foody)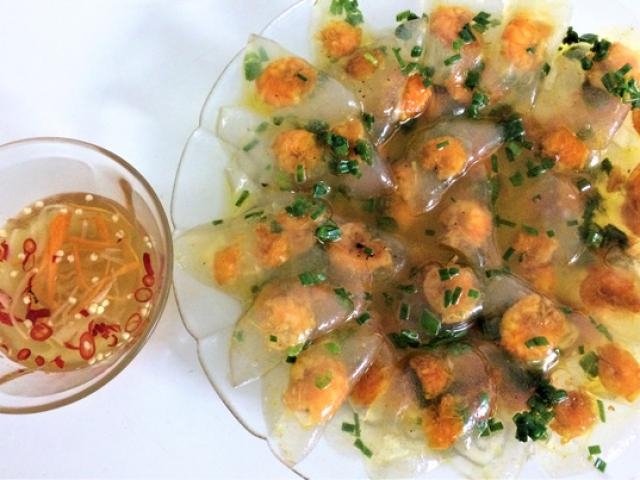 A dish of "banh bot loc" (rice dumpling cake)
Apart from wet cake with roast pork, Hue also has a wide range of cakes on offer, including "banh phu the" (husband and wife cake), "banh beo" (bloating fern-shaped cake), "banh bot loc" (rice dumpling cake), etc. All those specialties can easily be found in the street food court. (Photo: 24h)
Bun mam nem (Vermicelli with anchovy paste)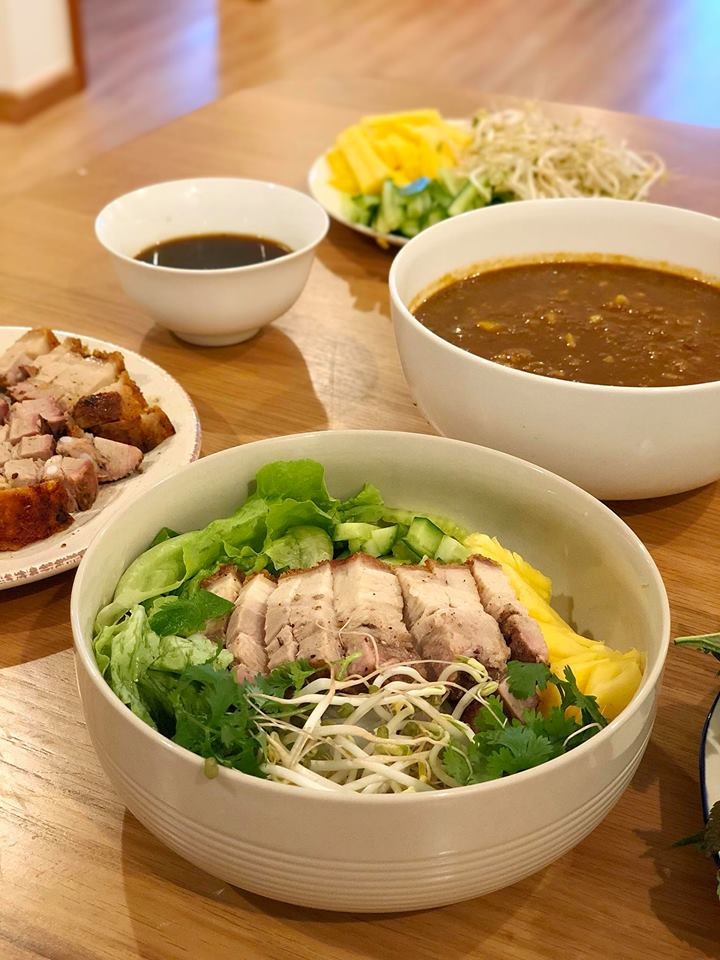 Vermicelli with anchovy paste is no doubt a must-try dish once visiting Hue. The dish is a harmonious combination of vermicelli, roast pork, boiled pork, Vietnamese sausage, sour spring roll, pig ears, roasted peanuts, cucumber, papaya, herbs. Moreover, the anchovy paste is made from newly-caught fish, giving the dish a strong flavor that will surely make every diner fall in love with at the first bite. (Photo: Zing)
Stir-fried escargot with citronella and chilies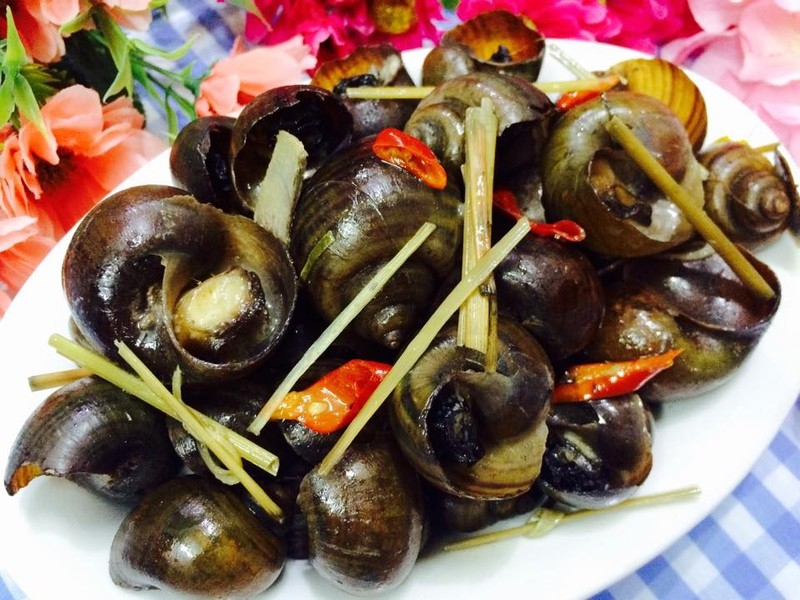 Thanks to the flavor-richness, stir-fried escargot with citronella and chilies is the favorite dish of almost every foodies in the central region. The fatty, flavorful escargots are well blended with the fragrant citronella and the light spiciness of chilies. What's more amazing than sitting in a small corner on a cold rainy day, pull out the escargot meat, dip it into the dipping sauce then enjoy the food to its full taste? (Photo: Infonet)
Quang Noodle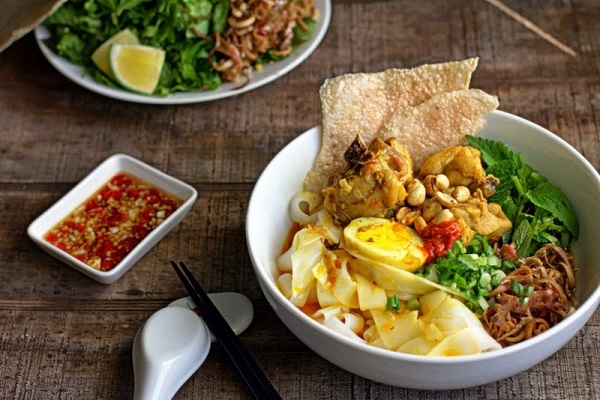 Perhaps Quang noodle is the most popular dish across the central region. The dish features wide, thick, yellow rice noodles served in turmeric sauce with a choice of shrimp, chicken, pork, quail eggs, mussel, and ell served in a soupy, beefy broth. Herbs including spring onion, coriander, lettuce, basil, along with peanuts, sliced banana flowers and a piece of sesame rice crackers (banh trang) are put on top to enhance the dish's flavor. (Photo: Huong Nghiep A Au Da Nang)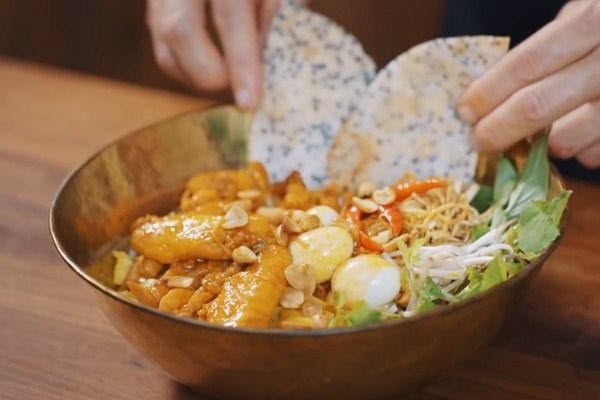 In Quang Ngai, the birthplace of Quang noodle, the dish is served with a thick broth, while southerners like to make it a full soupy dish. (Photo: Dau Bep Gia Dinh)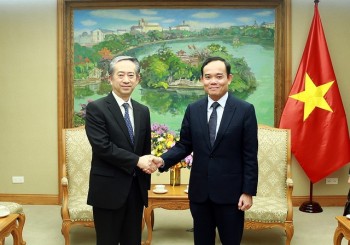 Friendship
Deputy Prime Minister Tran Luu Quang received Chinese Ambassador Xiong Bo in Hanoi on February 8, reviewing the nations' past cooperation and discussing ways to step up the comprehensive strategic cooperative partnership in the time to come.