Flood in Central Vietnam: death toll soars to 111, another 22 missing
Record floods in Vietnam's central provinces have claimed at least 111 lives, leaving 22 missing and devastating thousands of households. The flood, which incurred over the past two weeks, is considered the worst in decades.
(Video: VNE)
Of the confirmed death toll, some 60 have lost their lives to landslides, the rest were succumbed to floods, accidents at areas and other reasons, according to Tran Quang Hoai, head of the Vietnam Disaster Management Authority.
On top of that, torrential rains, flash floods and landslides have prompted over 200,000 people in Ha Tinh, Quang Binh, Quang Tri provinces to evacuate, Hoai added.
Quang Tri, Thua Thien-Hue, Quang Nam, and Quang Binh provinces have recorded the highest number of human deaths. Thirteen people inside a forest ranger station in Thua Thien-Hue were buried by a landslide on October 13, along with 22 soldiers from Defense Economics Division 337 who suffered a similar fate in Quang Tri on October 18. Two people were confirmed dead in a hydropower plant landslide in Thua Thien-Hue on October 12, with 15 still missing, VNE reported.
A staggering number of households submerged in floodwater in Ha Tinh and Quang Binh was recorded (over 124,500). Water reaches a meter deep in several areas.
Major roads, including the sections of old National Highway 1 and Ho Chi Minh Road, were still battled with inundation, troubling daily transport.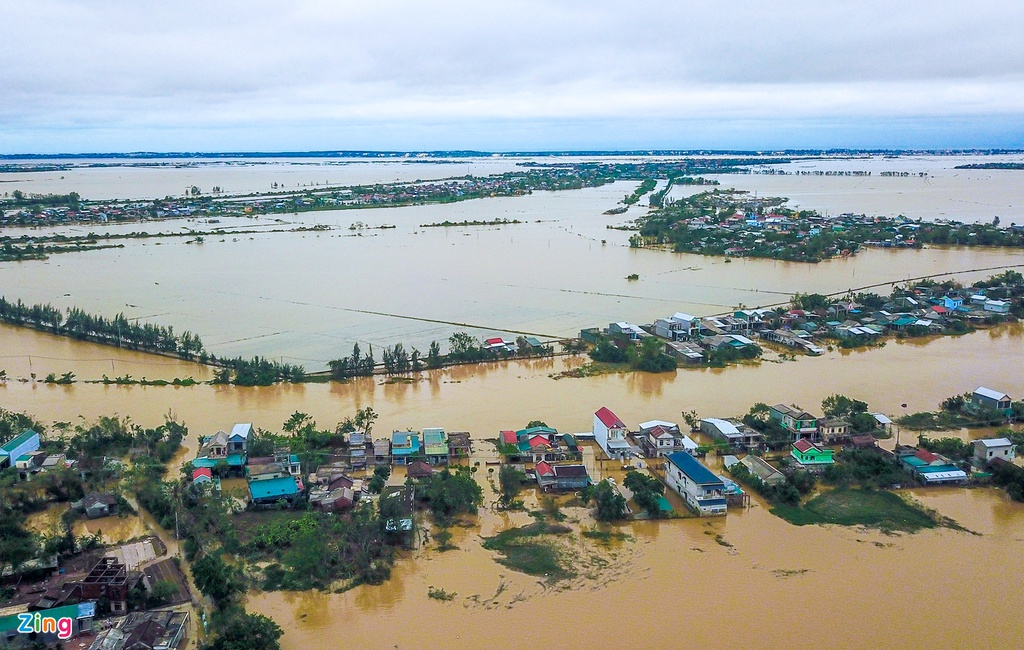 Flooding triggered by heavy downpours has submerged thousands of houses in the central province of Thua Thien Hue (Photo: Zing News)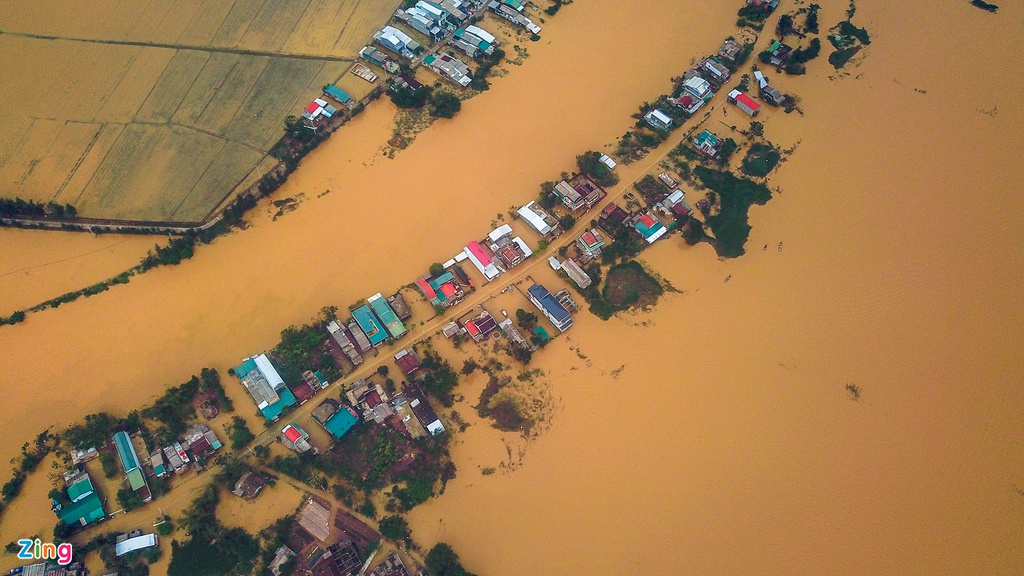 (Photo: Zing News)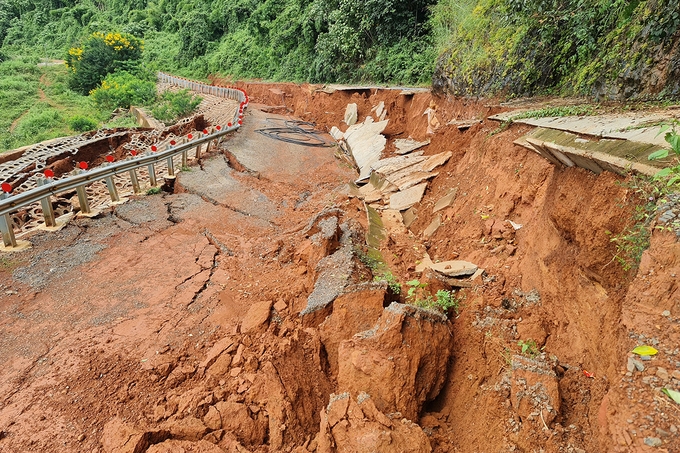 Roadways are heavily damaged by floods and landslides (Photo: VNE)
Deputy Prime Minister Trinh Dinh Dung on Wednesday said the central strip is bracing for the incoming Storm Saudel and the flood situation across central localities. He stressed that supporting local people is the No.1 priority in the meantime, particularly those in Ha Tinh and Quang Binh provinces.
"They may have rice and food, but they cannot cook, which would affect their health," said Dung, requesting the Ministry of Agriculture and Rural Development to provide each province five tons of sausages as emergency sustenance.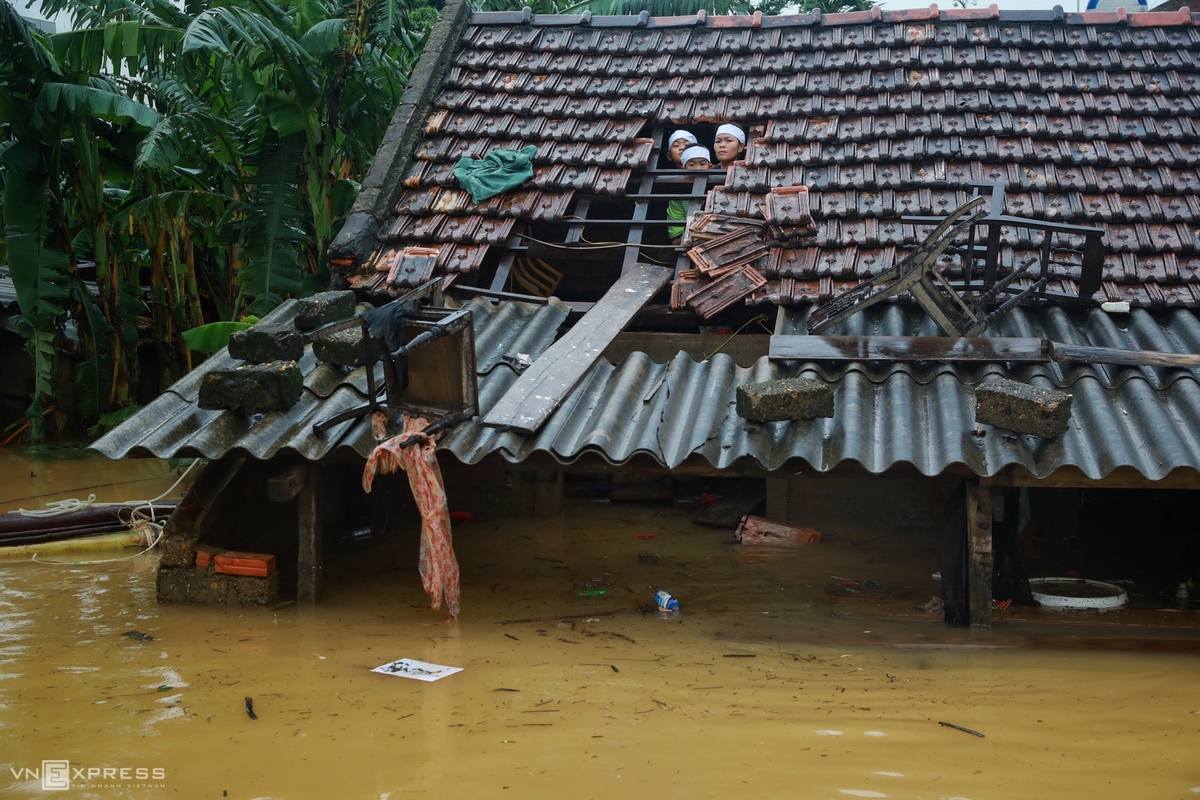 A family helding a funeral during the flood (Photo: VNE)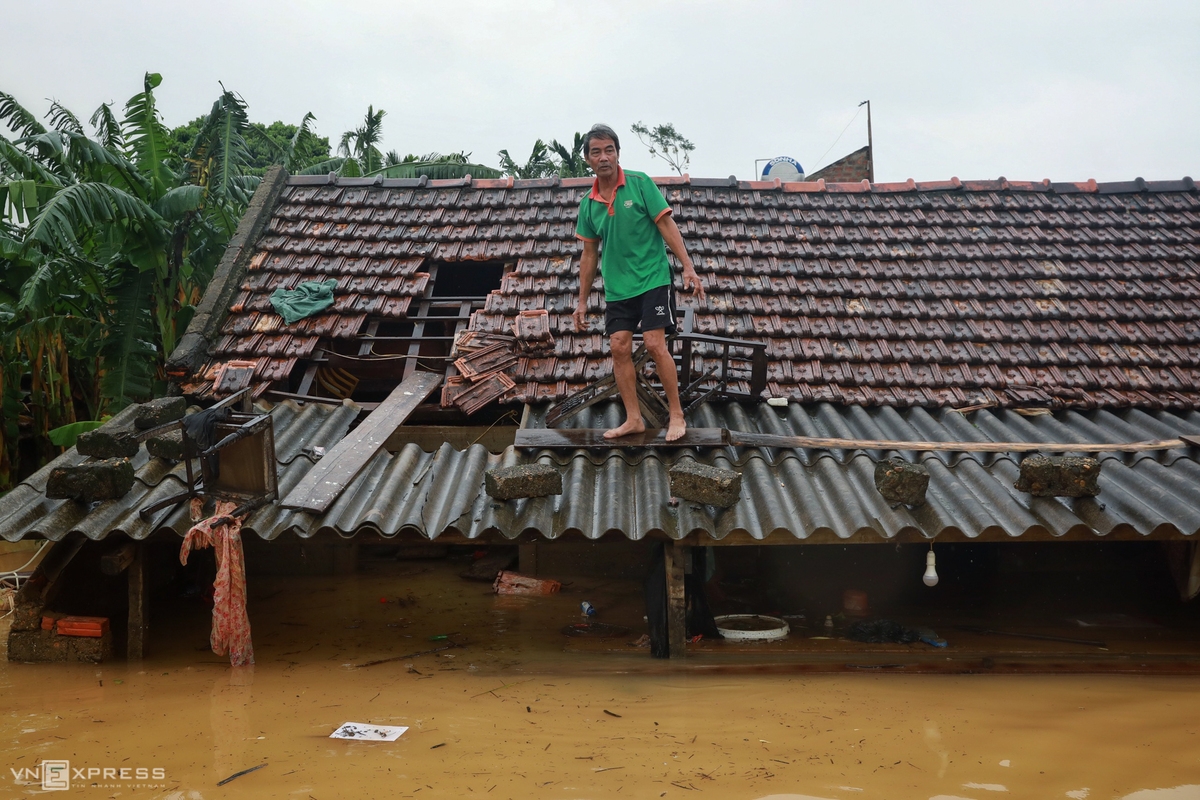 (Photo: VNE)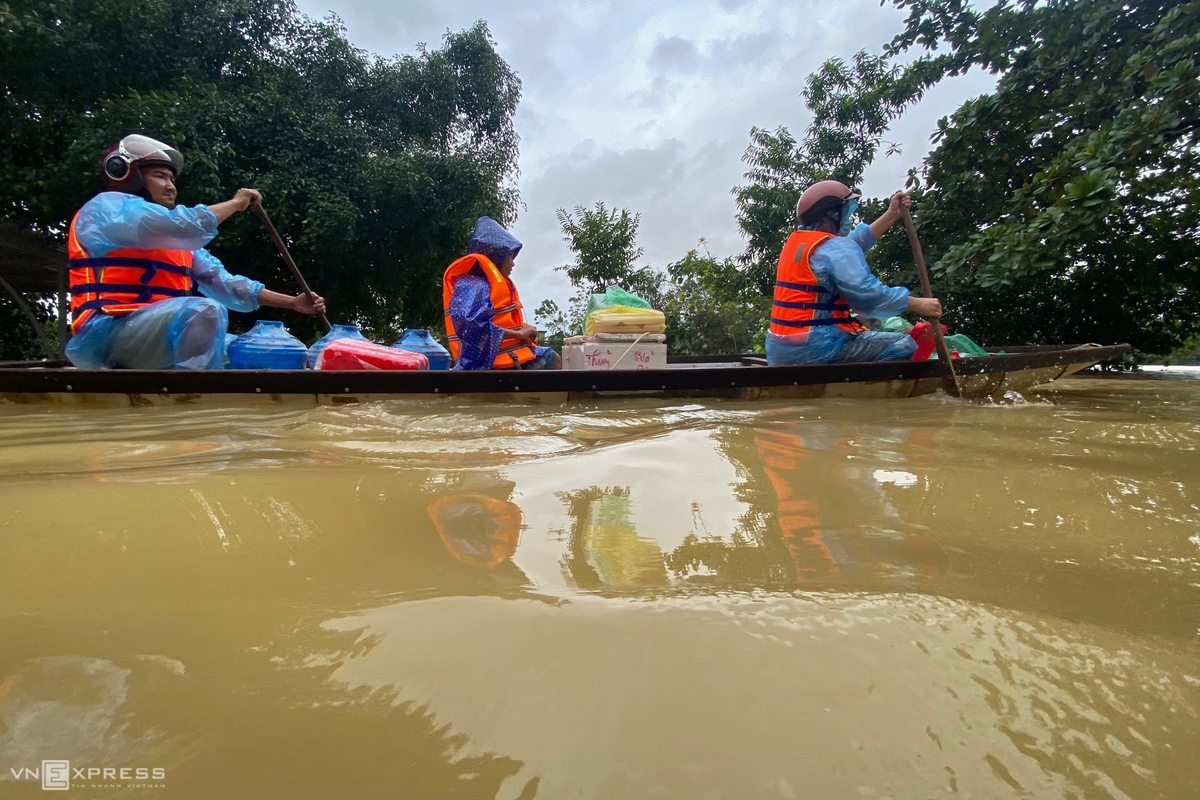 (Photo: VNE)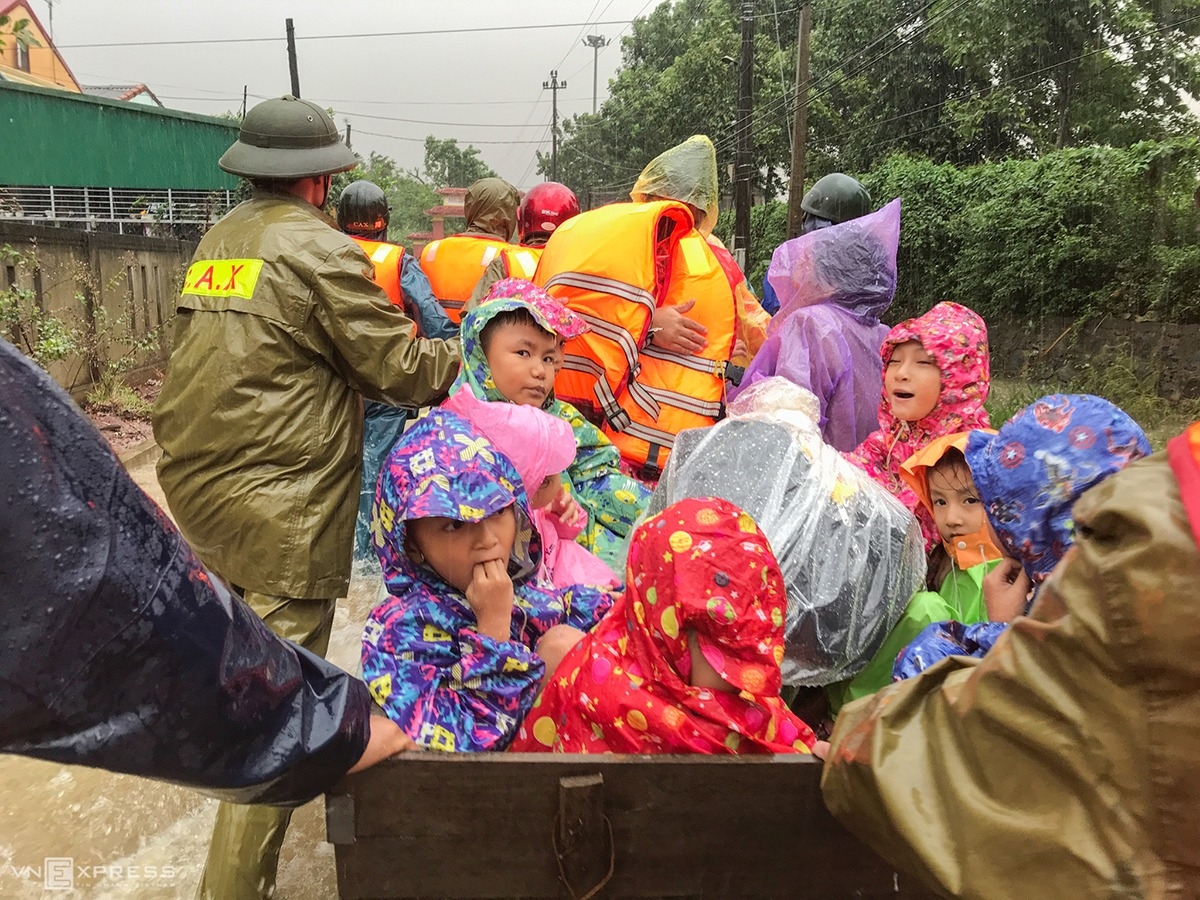 A group of children being evacuated (Photo: Nhan Dan)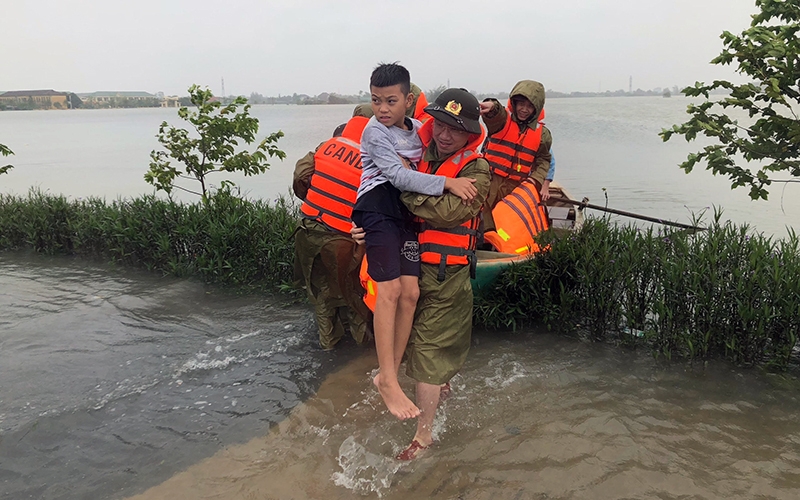 (Photo: Nhan Dan)
Dung also requested the National Committee for Incident, Disaster Response and Search and Rescue to consider using helicopters to survey waterlogged areas and support the people there.
Storm Saudel, the eighth storm to appear on the South China Sea, known in Vietnam as the East Sea, this year, is expected to hit central Vietnam in the coming days. Its possible impacts on the region have yet to be confirmed.
Local people evacuate their farm animals (Video: VNE)