Fool-Proof Tips for Christmas Baking by Vietnamese Baker in Denmark
These tips by Vietnamese baker in Denmark can turn anyone into a pro. Follow them to learn how to make many sweet treats for your loved ones this holiday season.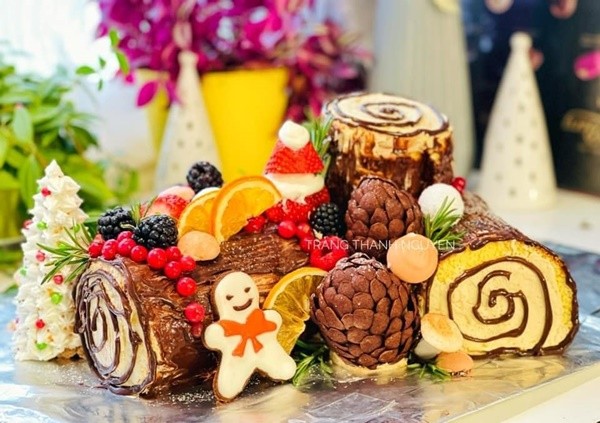 Thanh Trang makes beautiful and delicious fruit cakes. Photo: tintuconline
Are you a new cook preparing special Christmas cakes for your loved ones but want to stay away from fatty and unhealthy meals? Here are some tips from a Denmark-based Vietnamese expert to help you make flawless decoration for your cakes. Thanh Trang, a baking enthusiast shares her tips on how to make beautiful and delicious fruit cakes.
Trang's cakes is full of colors and flavors. Photo: tintuconline
Baking on special occasions such as birthdays or Christmas is Trang's favorite activities. Her collection of cakes is full of colorful fruit cakes no sweet-tooth can resist.
She started to bake since cakes are her sons' favorite snacks ever since they were little. The young mother wanted to make healthy and delicious cakes by herself so she even took classes and attended many workshops besides self-learning.
"Baking is also my passion, even though my family was against it at first. My husband and family was afraid that it would be too much work." Trang shared.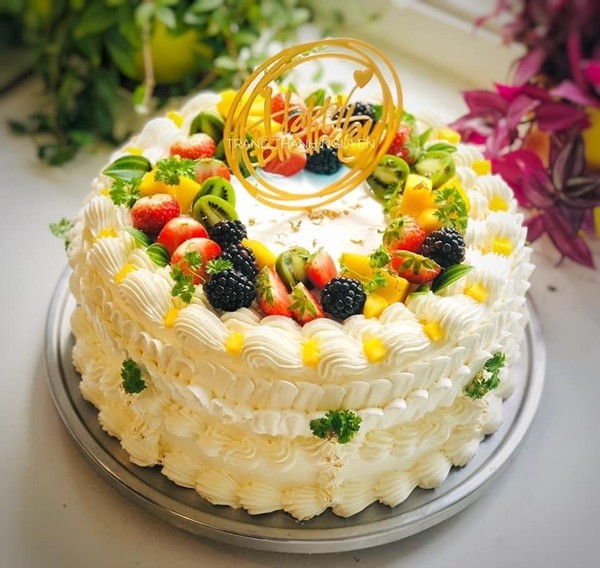 Photo: tintuconline
After all the training she received in Denmark, Trang made remarkable improvement on her skills. She then started sharing her passion online, posting home-made cakes with beautiful decoration in all shapes and sizes.
"I love making fruit cakes the most' she says, showing a variation of strawberry cakes, one looks like a river of strawberries, another east of eden, etc.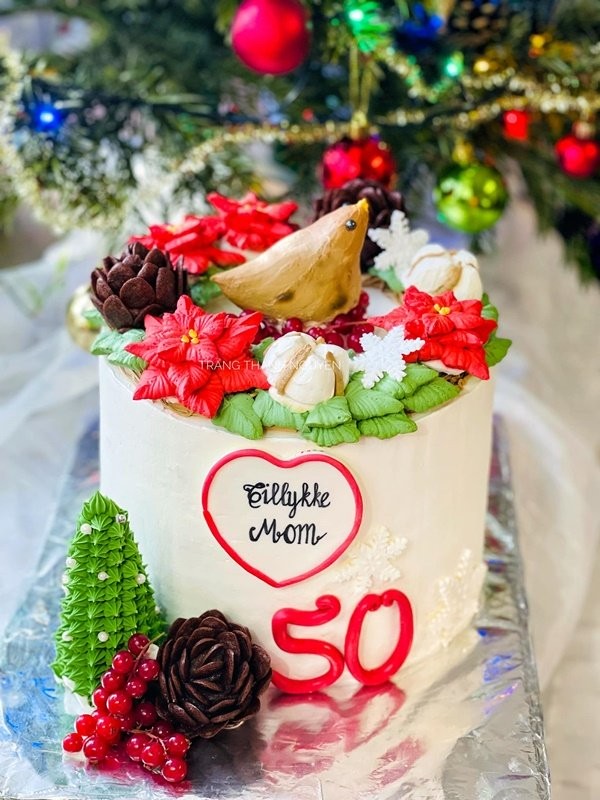 Photo: tintuconline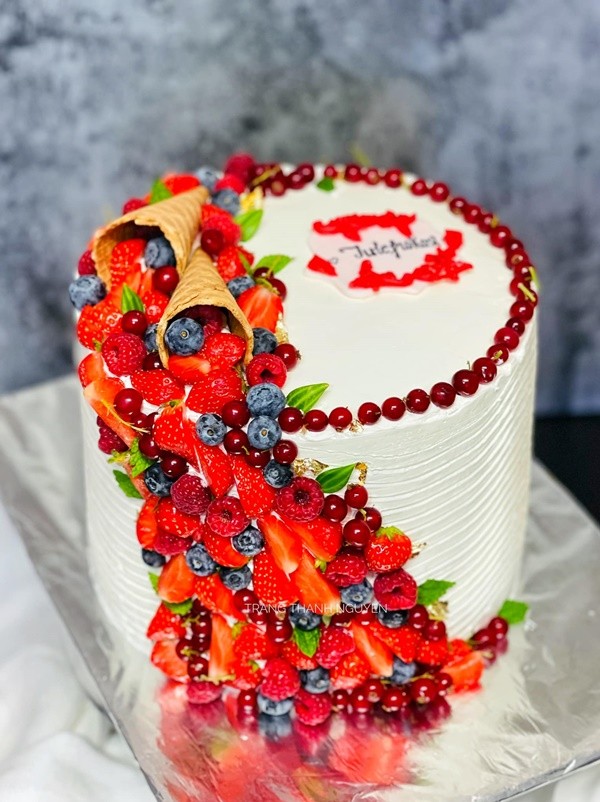 Trang's artistic creation. Photo: tintuconline
Looking at Trang's artistic creation, her online followers cannot help but ask for her secrets.
Fruits can do no wrong
The mother of two holds the secret to a simple home-made Christmas cake. It is all about the 3-Hs; healthier diet, high quality ingredients, and happy moments.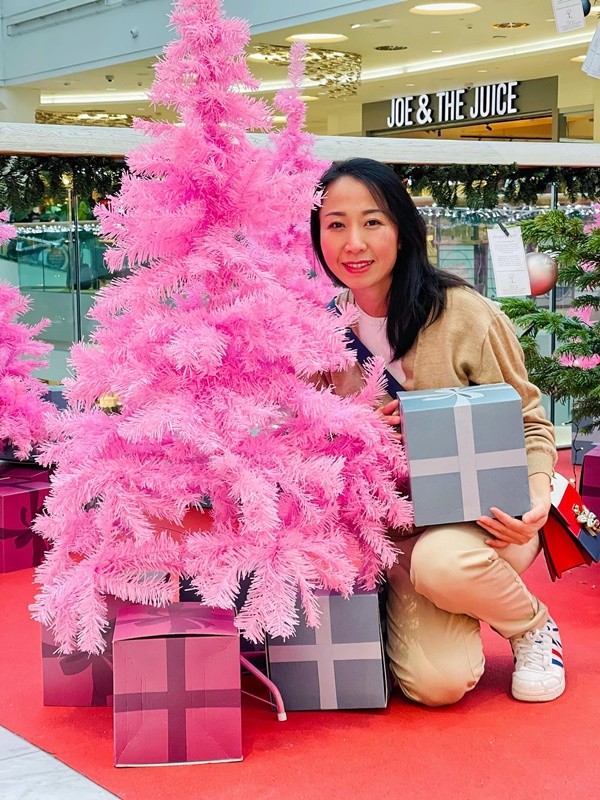 Holiday season is when Trang gets busy making cakes. Photo: tintuconline
Trang's most effective baking tips: seasonal fruits, especially yellow and red ones. "You can never go wrong with your cakes if you use just what your local garden provides." she claimed. "My favorite are yellow fruits such as kumquats, cherry tomatoes, mangoes, and red fruits such as strawberries, cherries, jade grapes, and raspberries.".
Since many fruits look dry and brown after some time, Trang coats the fruit with a thin layer of agar and add a little bit of hot boiled to cool.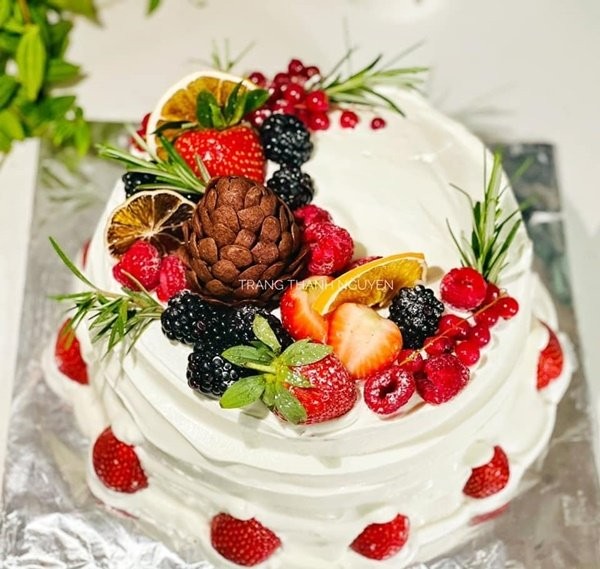 Photo: tintuconline
"This layer helps preserve the look of the fresh fruit for a long time without using any artificial preservatives. It does not affect the taste, so the decoration stays the same and taste the same." she shared.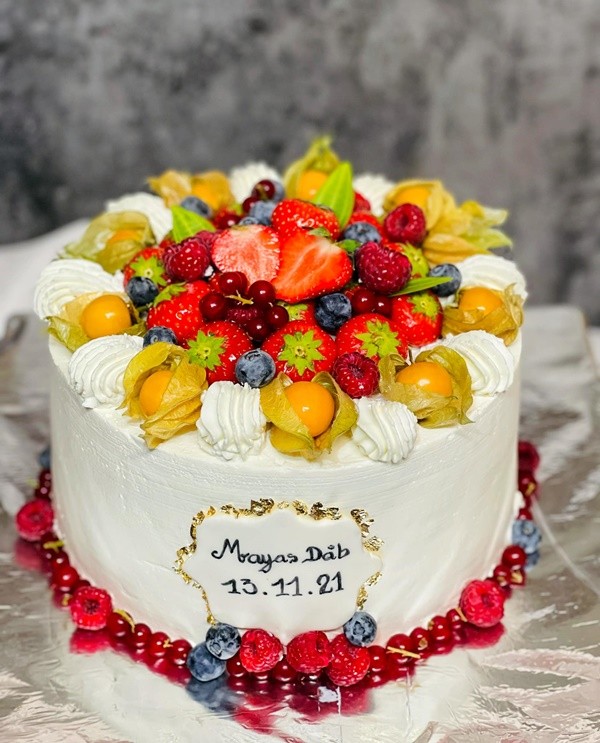 Trang also advice home-bakers to get creative when decorating. Photo: tintuconline
She also advice home-bakers to get creative and use mint leaves, thyme leaves, small celery leaves. By looking up online photos for inspiration, Trang presented many colorful and attractive cakes, feeding not only flavors but also visuals with her creations.
Trang goes on with different types of creams and how to use them properly. With her instructions, you can choose from many ingredients that are available to you. For example, with fresh cream, she recommends using 38% fat whipping cream, beat together with sugar (fine sifted) and add a small amount of cream cheese. That way, your cake icing will have a thick consistency, which completes the look.
On the other hand, if you use whipping cream, there is a preparation step that many miss. Trang reminds everyone to put the cream in the freezer for about 30 minutes then into a cold bowl (this bowl also keeps cold in the refrigerator before 30 minutes). Then with the low-caloric sugar, you beat the cream until completely melted. When the cream starts to swell, increase the speed to the second highest. Trang's trick to tell if the cream is completely whipped is that you can use your finger to form a vertical peak.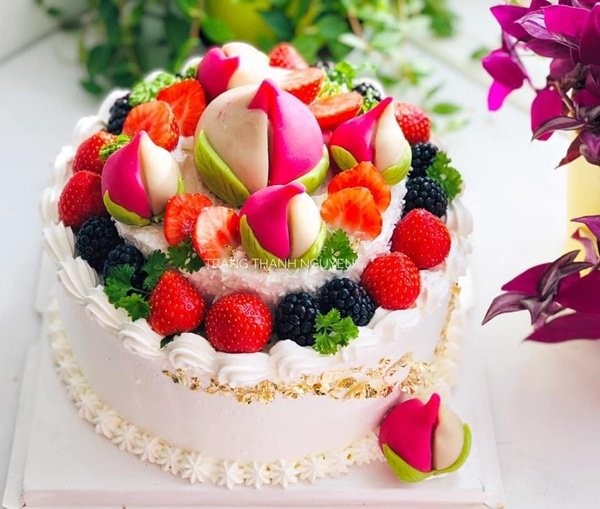 Photo: tintuconline
What about your fool-proofing tips for a flawless cakes? Any baking tips you swear by?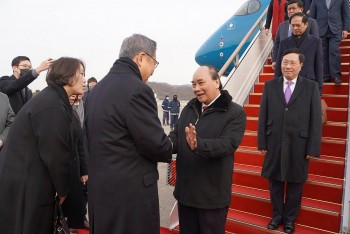 National
Vietnam News Today (Dec. 5): Additional 204 Covid-19 cases recorded on December 4; State President warmly welcomed in Seoul on RoK visit; Vietnam, Venezuela boast potential for fishery cooperation; Northerners feel chill as cold wave intensifies.