Gorgeous anchovy-catching scenes in Hon Yen islet
Anchovy catching, the main livelihood of many locals in Phu Yen province, southern Vietnam, has unexpectedly made alluring artworks when fishing nets are cast into the sea. The work of local fishermen, thus, draws countless attractions from tourists and photo hunters alike.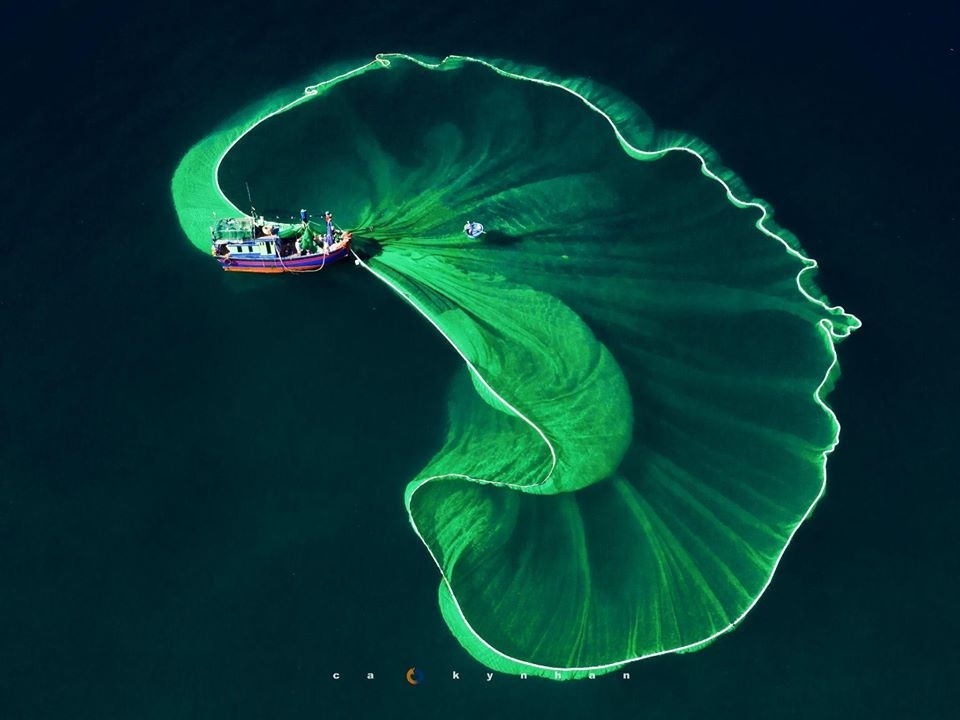 (Photo courtesy of Cao Ky Nhan)
In Phu Yen, a poverty-hit coastal province with a population of around 860,000, most local residents head out to sea and catch seafood. Their boats are their lifeline.
Hon Yen islet, which belongs to An Hoa commune, Tuy An district, is only 20km Northwest of Tuy Hoa, the capital of Phu Yen. With the pristine, untouched beauty, the islet is a magnetic hub attracting many tourists and photographers, especially during the busiest anchovy harvesting season of the year every June.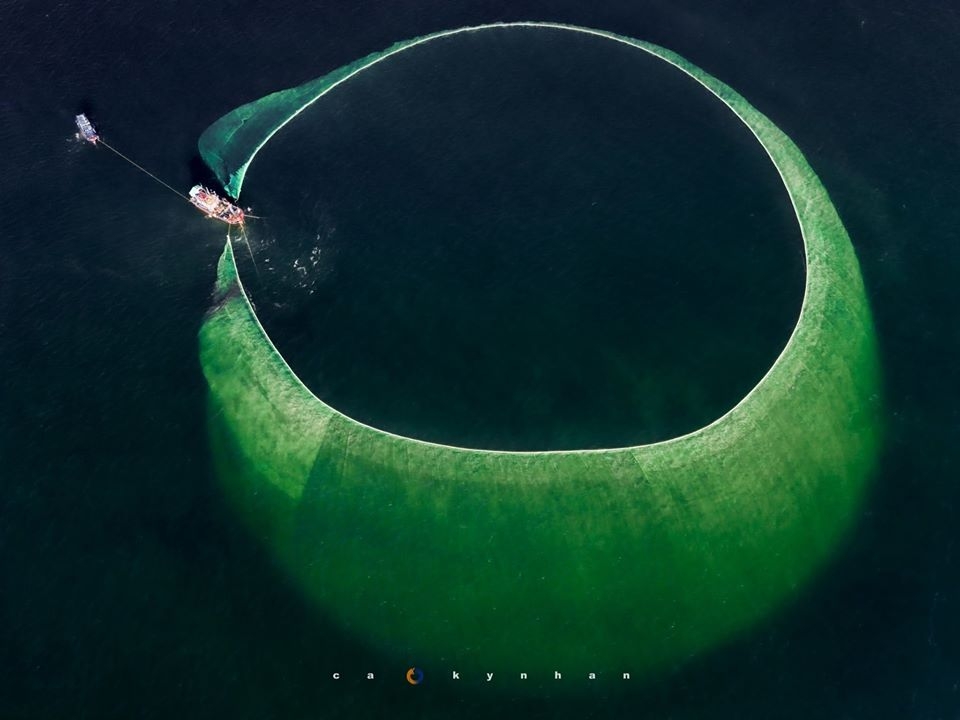 (Photo courtesy of Cao Ky Nhan)
Among the many kinds of seafood in the region like squid, crab, shrimp, snails, herring, etc., anchoy is the most famous local delicacy.
According to NDM real, the fishermen have to set sail at dawn or late in the afternoon to catch the freshest batch of anchovies. Large fishing nets are then cast into the turquoise seawater.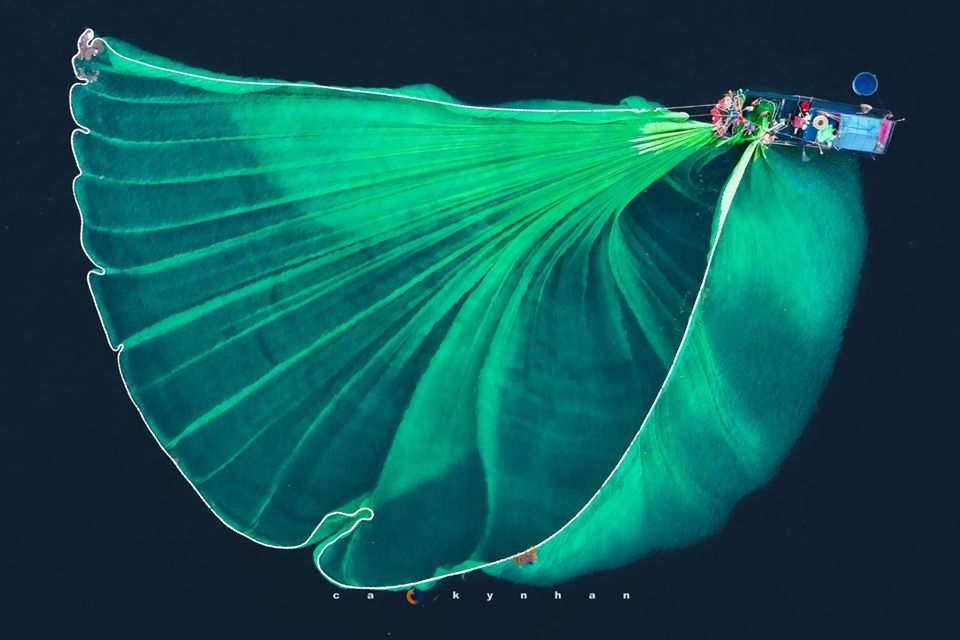 (Photo courtesy of Cao Ky Nhan)
Seen from above, the fishing net stretches out in the ocean like a paper fan, creating an incredibly stunning scene that looks so surreal.
Anchovy catching is not that simple as it might seem. In fact, it requires a lot of techniques and experience. The fishermen have to cast the net along the coast from Hon Yen islet to An Hai fishing village.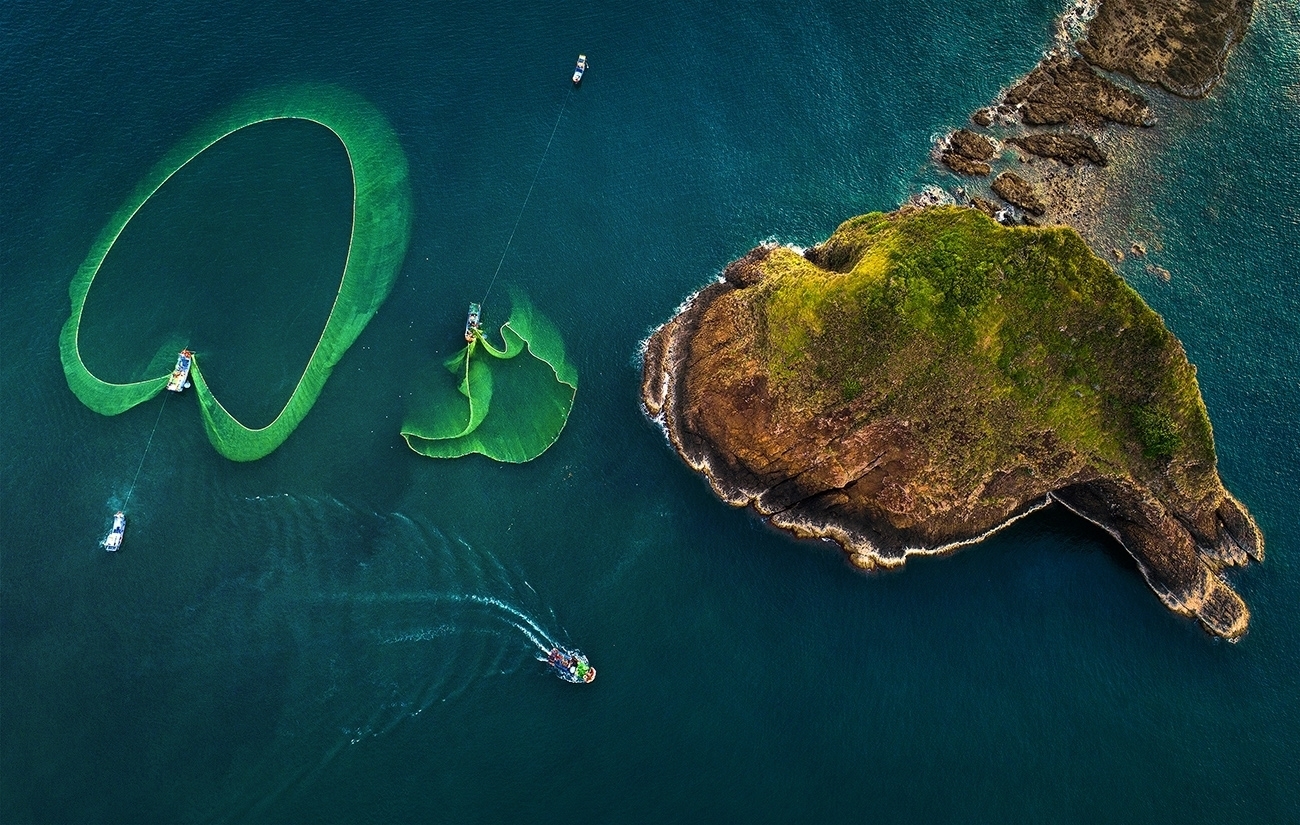 (Photo courtesy of Tran Bao Hoa)
When there are fish, they would cast out the net and ride the boat around, creating artful, natural scenes, especially when seen from above. Local people are reportedly always enthusiastic and put on a bright smile while working in spite of the hard work.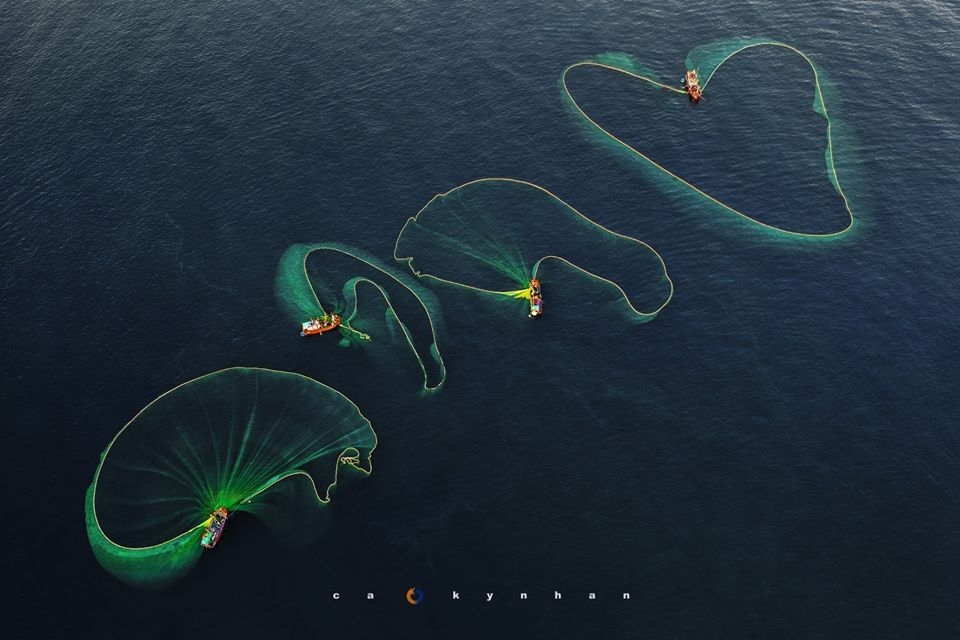 (Photo courtesy of Cao Ky Nhan)
Fish catching boats often go in groups and cast the net simultaneously amid the sea, adding grandeur to the already gorgeous anchovy-catching scene.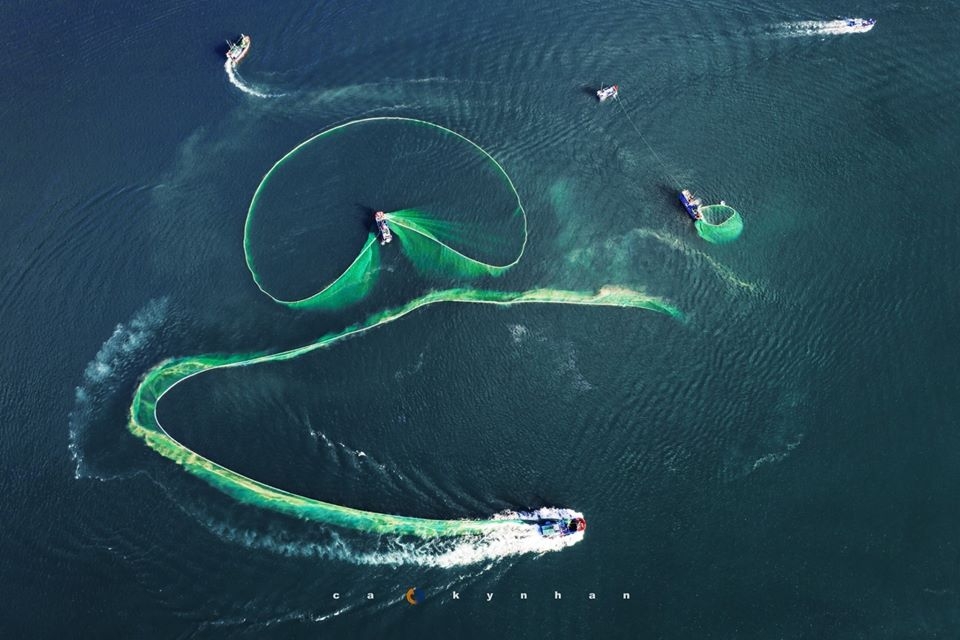 (Photo courtesy of Cao Ky Nhan)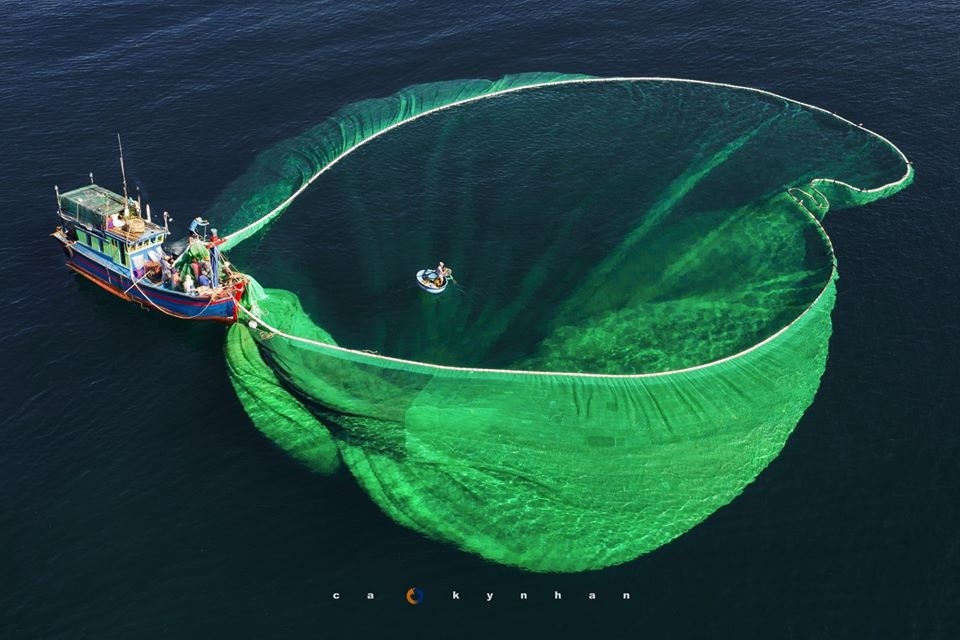 (Photo courtesy of Cao Ky Nhan)
The fishing net's color is in tune with the turquoise seawater, making the artwork even more attractive.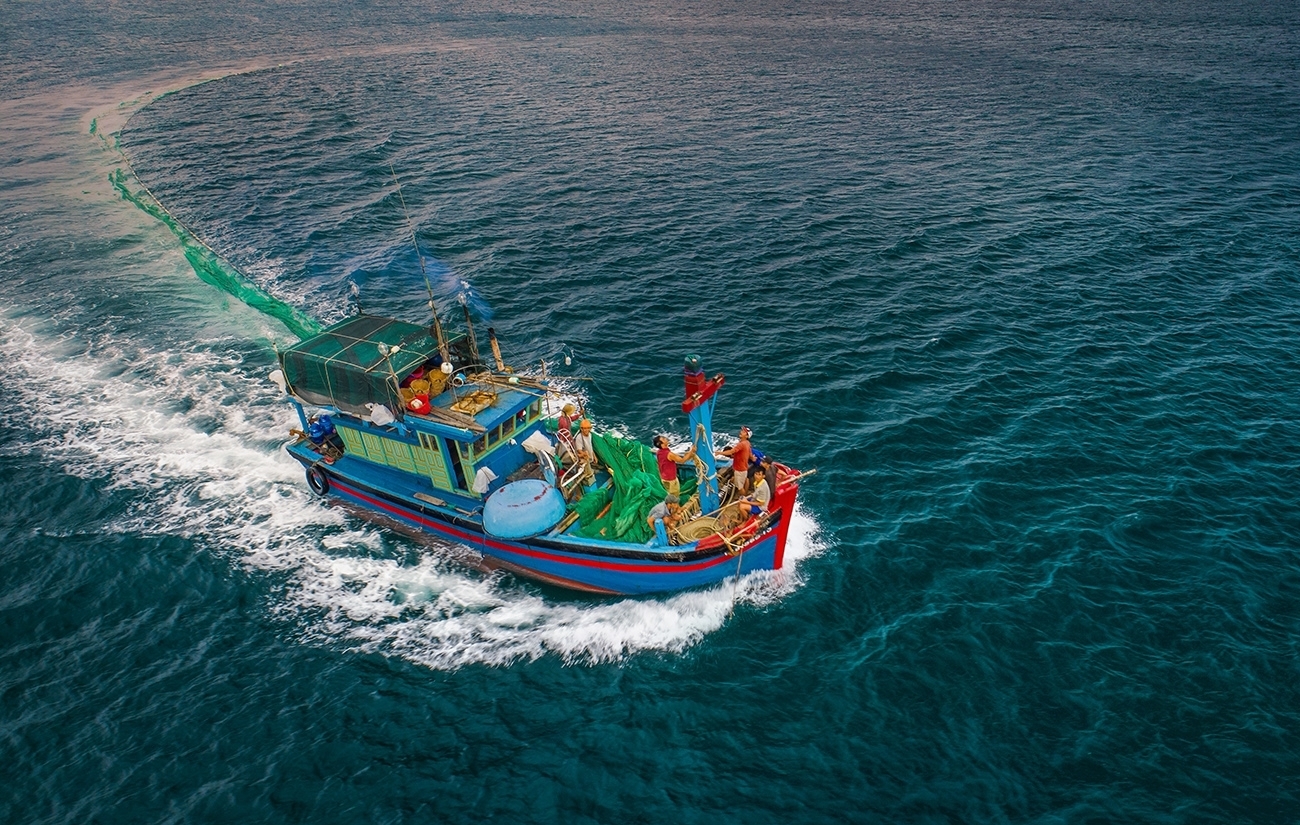 (Photo courtesy of Tran Bao Hoa)
The friendly, honest, simple people in the fishing village is another bonus point for the travel experience in Phu Yen in general and the fish-catching experience in Hon Yen islet in particular.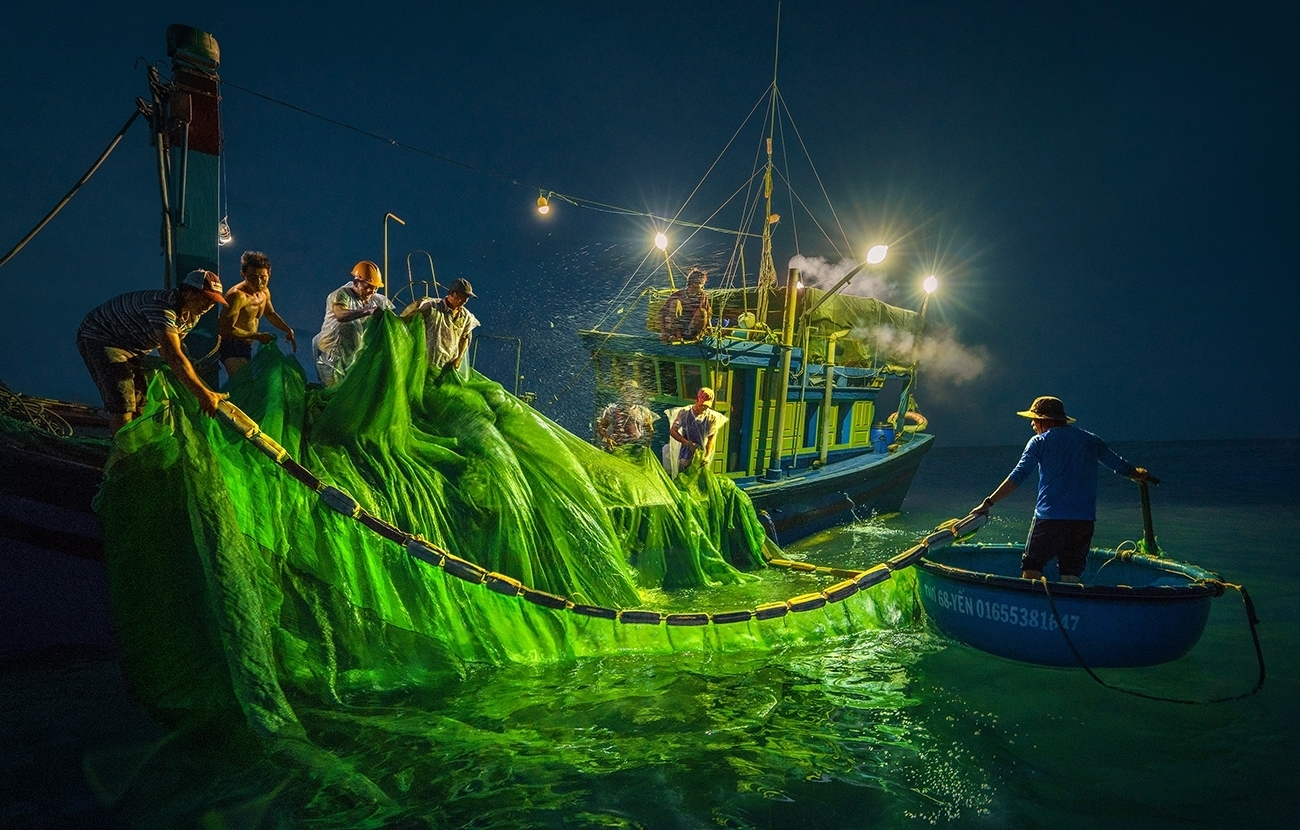 (Photo courtesy of Tran Bao Hoa)
Because anchovies swim at 30-40m below the surface, headlamps are used to attract the fish at night and the fishermen use long sticks to herd them toward their nets, as reported by VNE.
"A fishing crew can gather 10-20 batches of anchovies during each outing. Each batch weighs 20kg and is worth about VND1 million ($43)," one fisherman told VNE.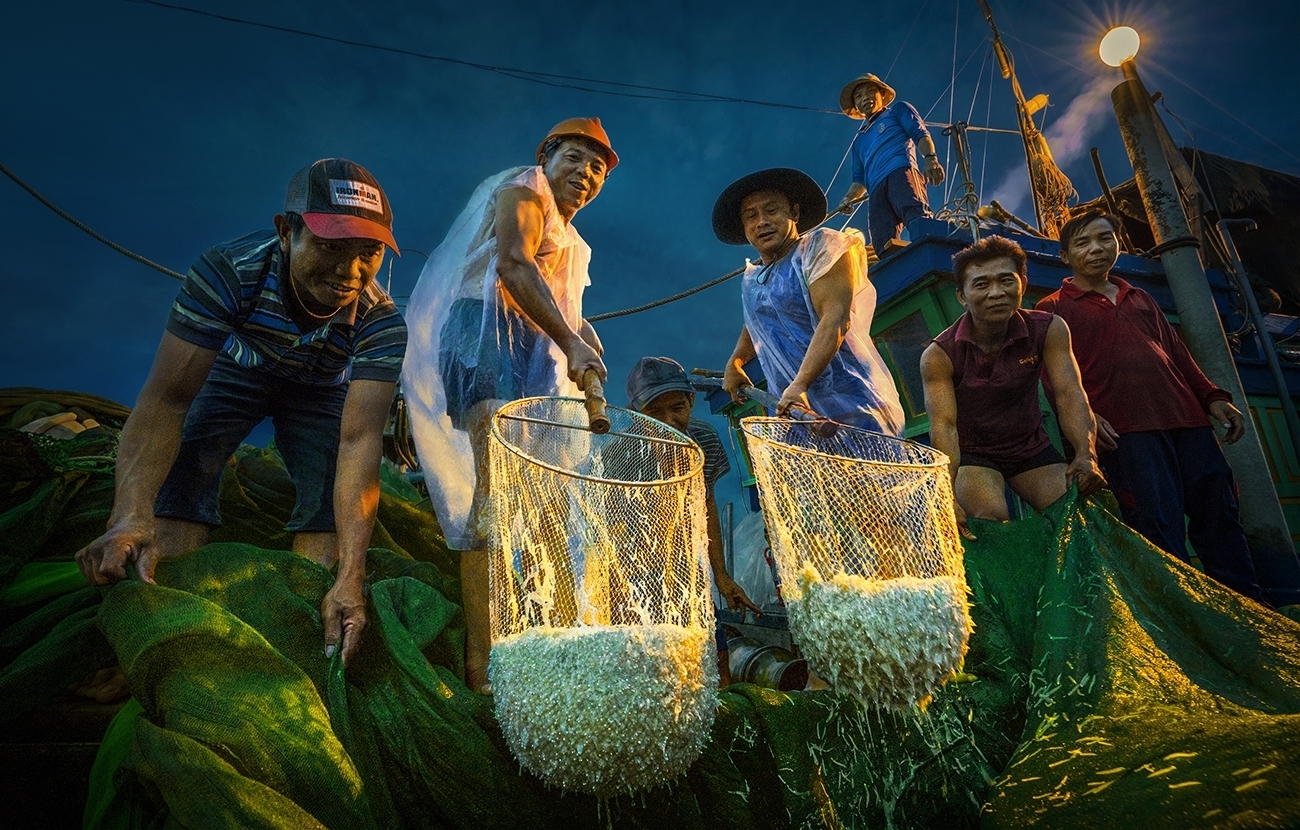 (Photo courtesy of Tran Bao Hoa)
Smiles spread across fishermen's faces as they draw the catch in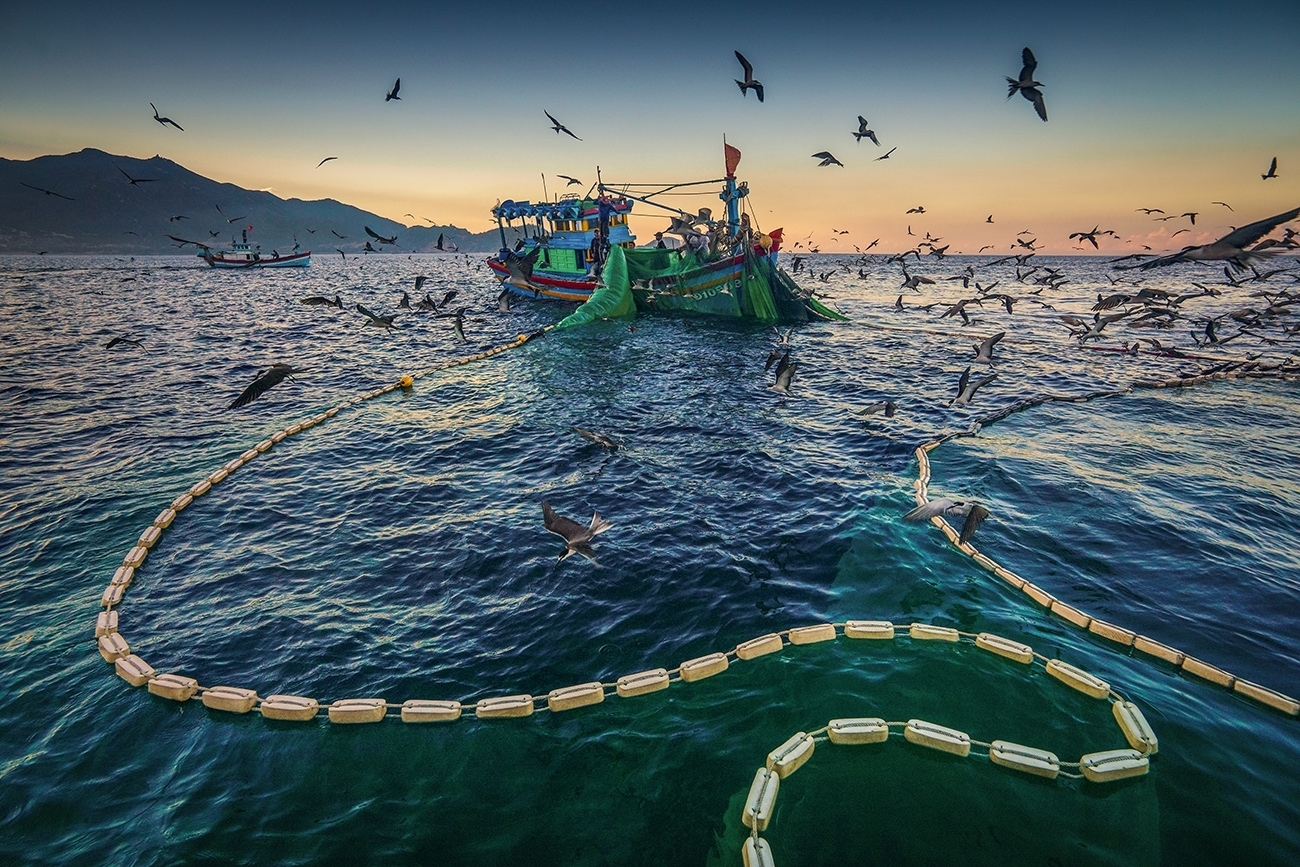 Nets are retrieved at dawn

(Photo courtesy of Tran Bao Hoa)
Phu Yen, a hidden gem of Vietnam

Phu Yen encompasses a diverse landscape of rivers, lagoons, mountains and fertile plains with nearly some 125 miles of shoreline along Vietnam's curving south-central coast. The province ...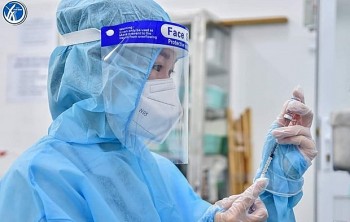 National
Vietnam News Today (December 9): Vietnam confirms 14,595 new Covid-19 cases; Vietnam, New Zealand sign action program to promote strategic partnership; HCM City to inject third Covid-19 vaccine jab from December 10; Hanoi may ban motorbikes in inner areas from 2025.