Hanoi pedestrian street and Old Quarter resume activities after COVID-19 restriction
After nearly one month of activities suspended to contain the COVID-19 pandemic, the pedestrian street and Ta Hien street in the Old Quarter have resumed operation starting September 18. Crowds of Hanoians flocked to the area to go for a leisure walk and indulge themselves in cultural-rich activities.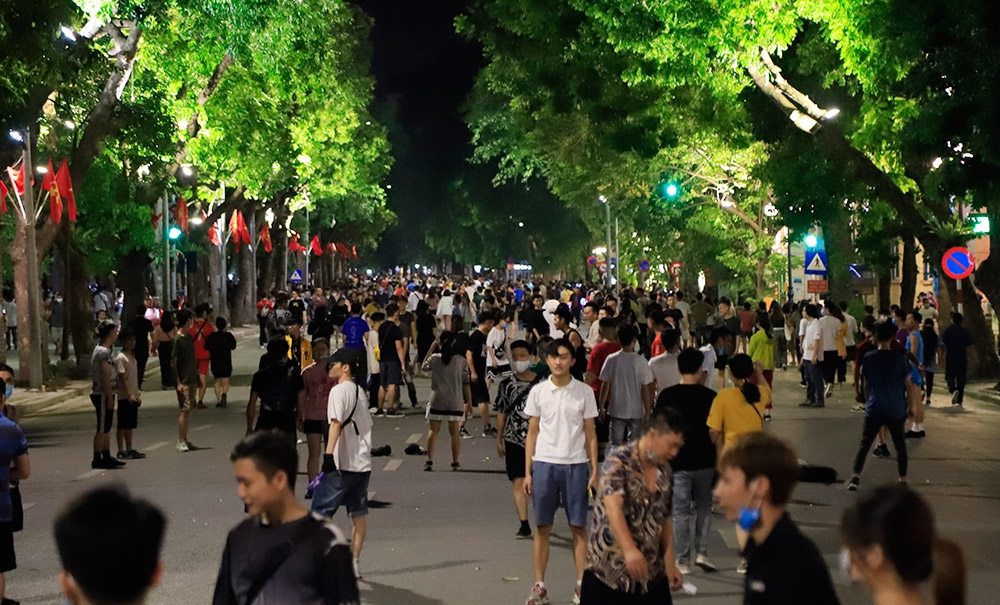 (Photo: Hanoi Moi)
Around 8:30 in the evening, a lot of Hanoi dwellers head to the Hoan Kiem lake and Old Quarter area to recharge after a hard-working week.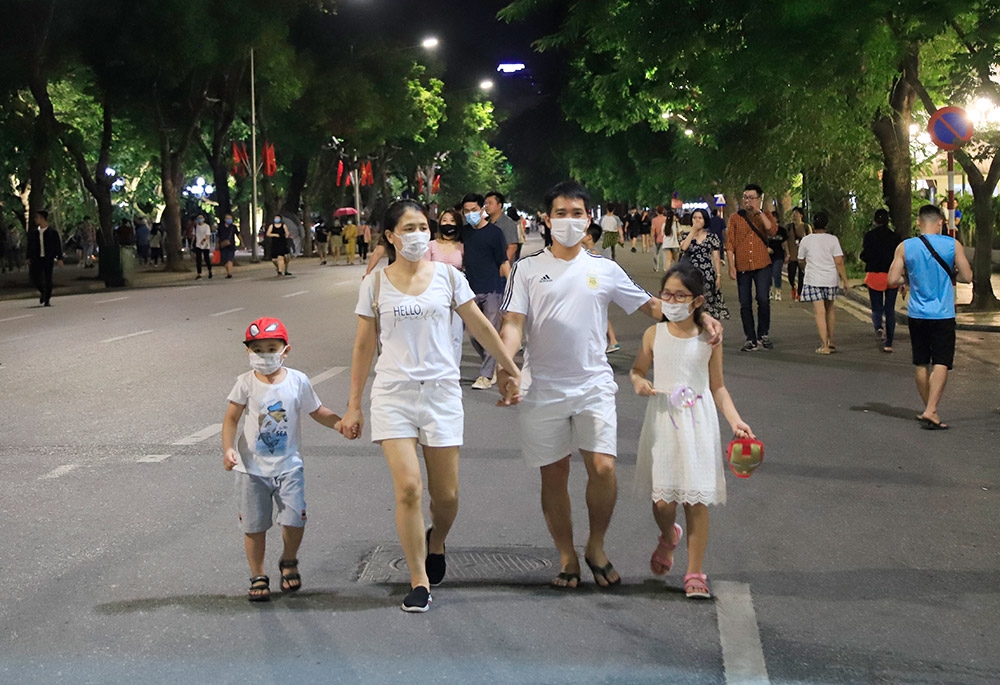 (Photo: Hanoi Moi)
Nguyen Van Quan, from Tay Ho district, said "I'm very happy as the city has controlled the COVID-19 transmission. But still, our family stay alert and fully follow preventive measures against the novel disease at public places".
"I hope everyone will join hands and fully adhere to the preventive guidelines to keep this situation and quickly stamp out the COVID-19 outbreak in the country", he added.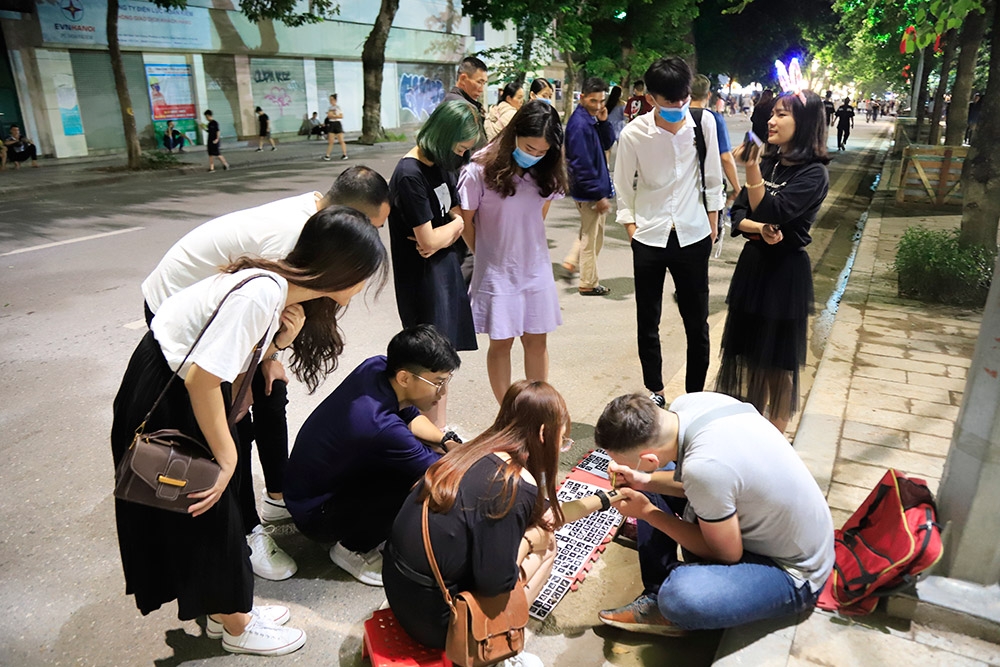 (Photo: Hanoi Moi)
Physical games, especially the traditional ones such as jumping rope, shuttlecock kicking, are a magnetic attraction to youngsters.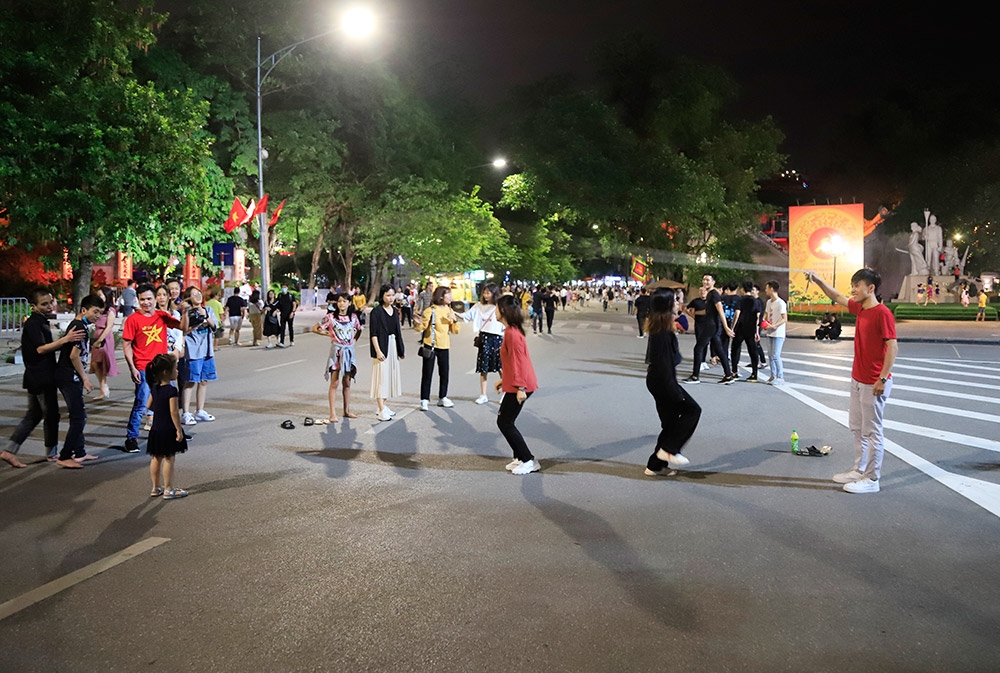 (Photo: Hanoi Moi)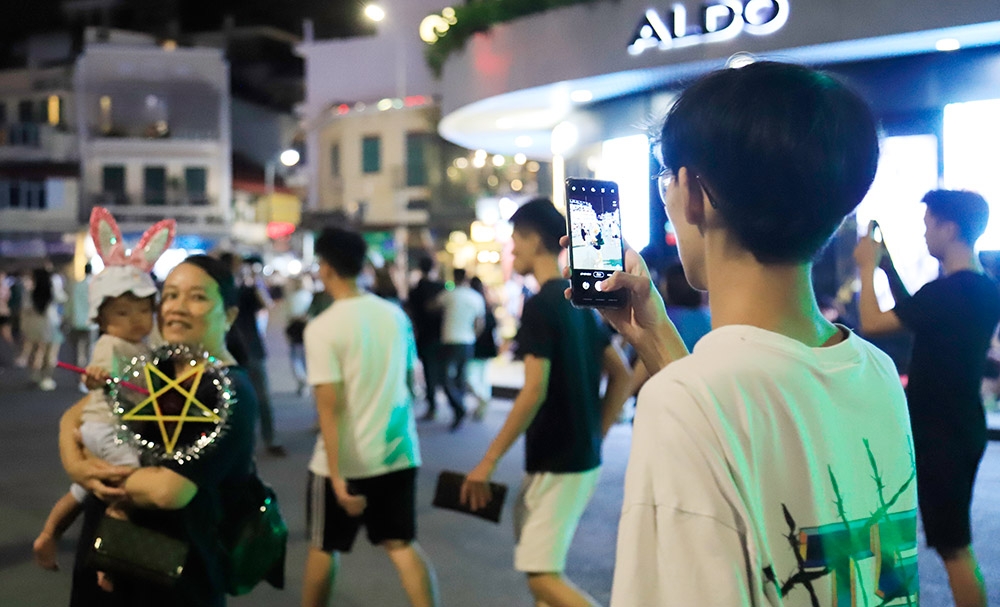 (Photo: Hanoi Moi)
Mrs. Hoang Thanh Huon,g, a resident at Hai Ba Trung district, said "The weather is very pleasant today. We bring our children here to enjoy the nice weather and get a weekend blast. With such a spacious playground, I feel secure letting my children playing here".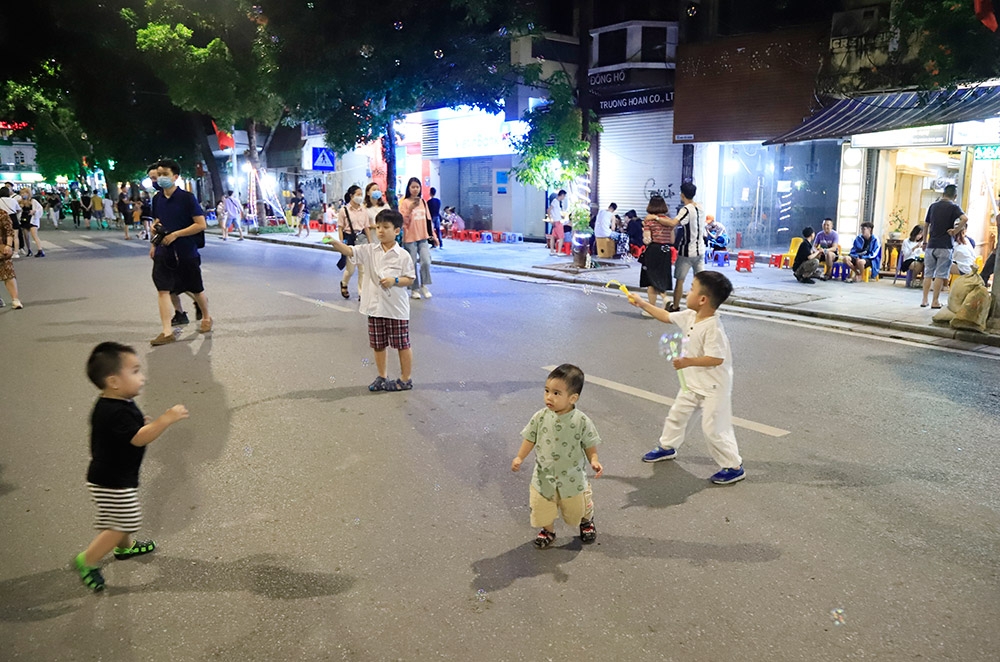 (Photo: Hanoi Moi)
She said that even though it's playtime, her family still put on face masks as they walked around for fear of contracting the virus.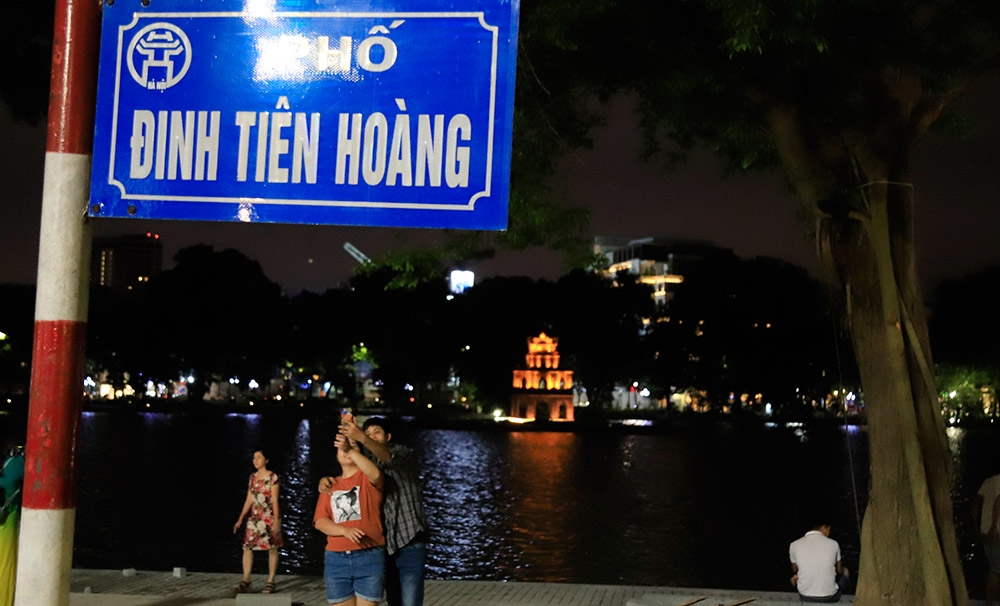 (Photo: Hanoi Moi)
A young couple takes photos with the nice background of Hoan Kiem Lake in the back.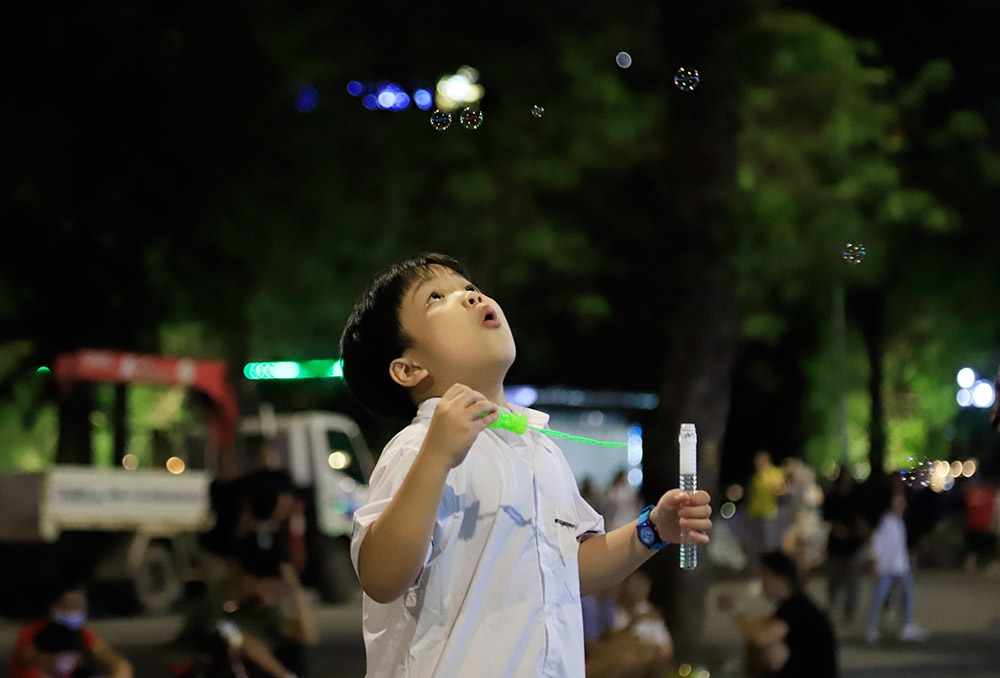 (Photo: Hanoi Moi)
A kid enjoyed playing with the water bubbles.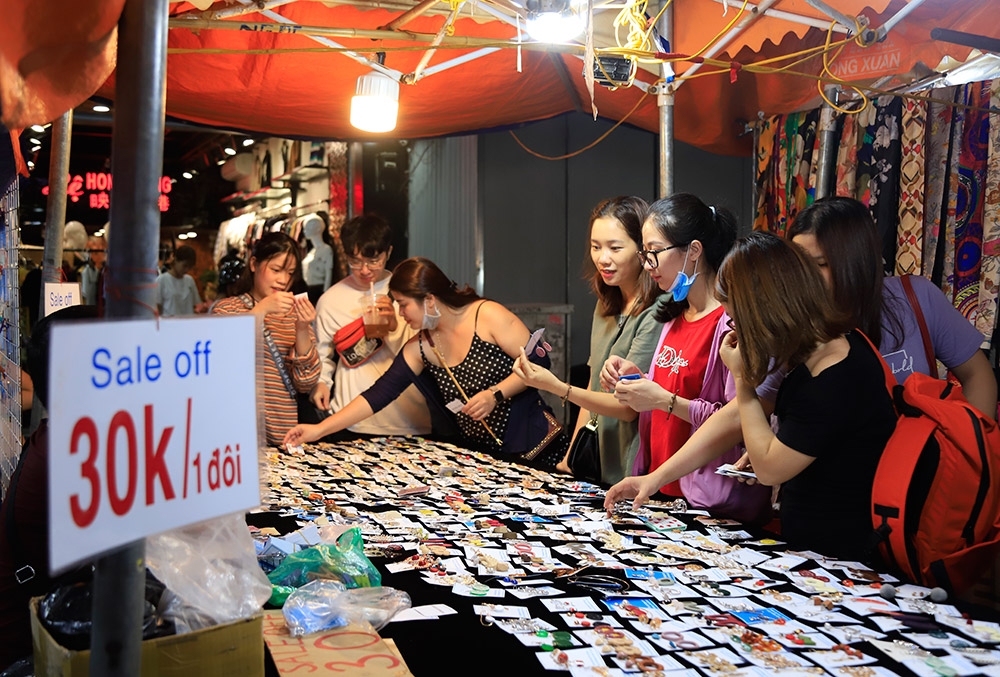 (Photo: Hanoi Moi)
Street music program at the walking street, which is quite the norm in the pedestrian street every weekend.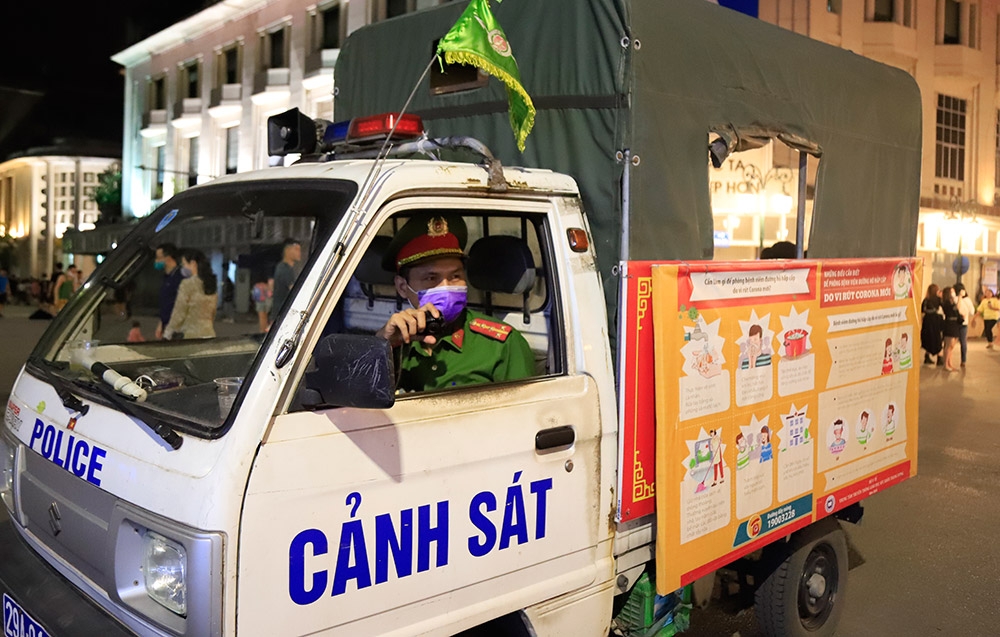 (Photo: Hanoi Moi)
The functional forces are always active to remind people to follow the anti-virus rules.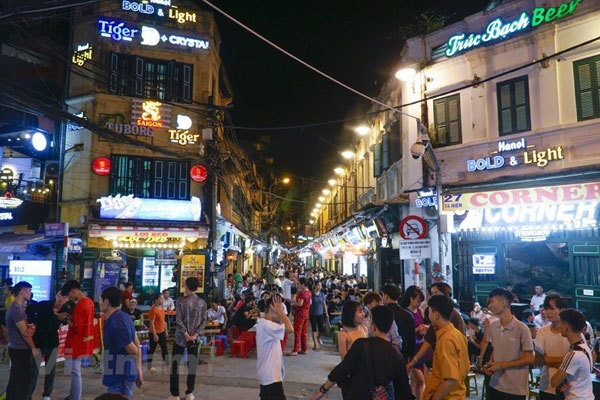 (Photo: Vietnamnet)
Hanoi allows bars, karaoke parlours and discos to reopen from 0:00 on September 16 after the city has gone four weeks without new local COVID-19 cases.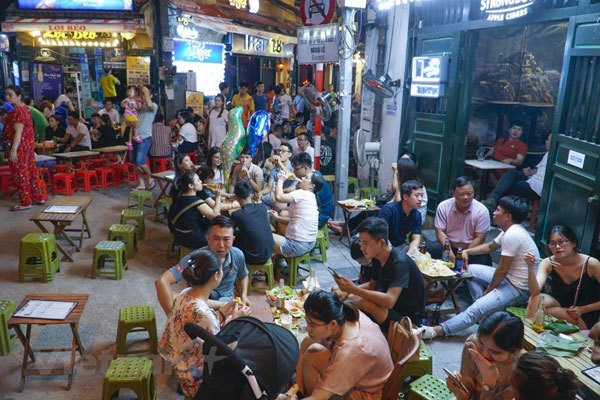 (Photo: Vietnamnet)
Nightlife on Ta Hien street is now bustling once more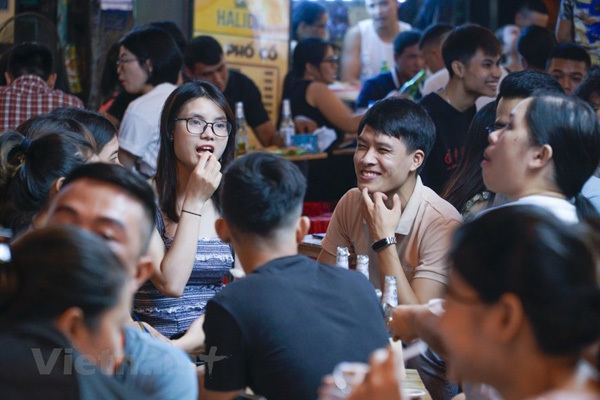 (Photo: Vietnamnet)
Ta Hien street is crowded as if COVID-19 had never happened.
Though Hanoi People's Committee has recommended people to seriously abide by COVID-19 prevention instructions by the health sector, many people seem a bit neglected.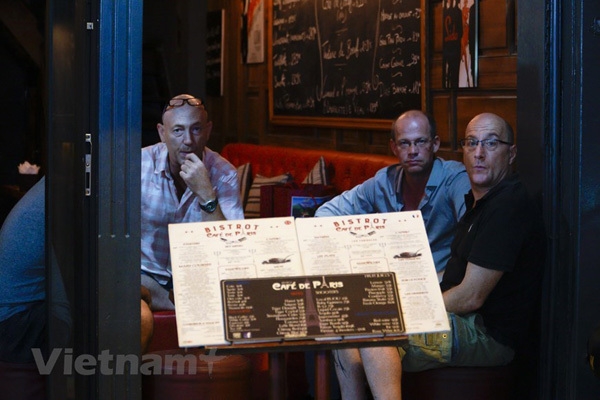 (Photo: Vietnamnet)
Ta Hien street is dubbed as 'Westerners' street'. Now there are some foreigners showing up here indeed.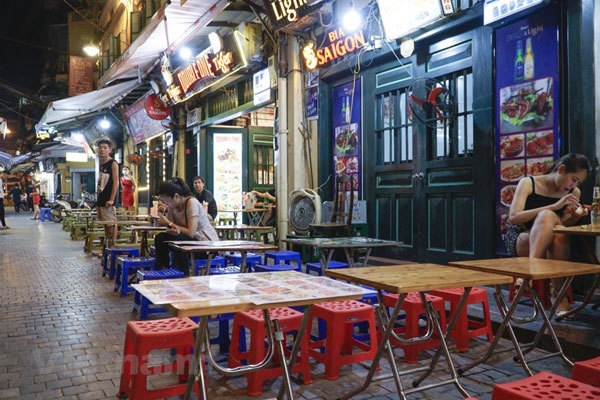 (Photo: Vietnamnet)
Some restaurant welcomes only few customers.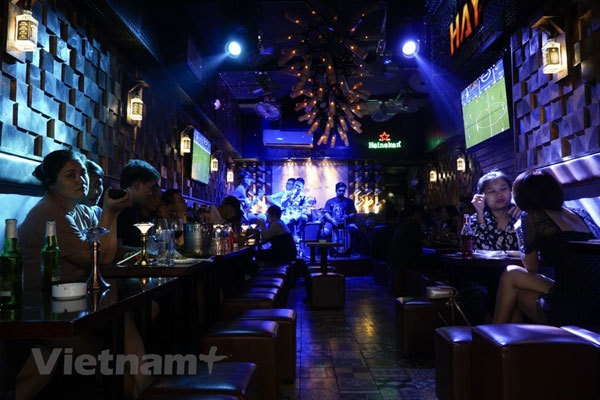 (Photo: Vietnamnet)
Bars, karaoke parlours, discos and pubs on Ta Hien and nearby streets can now reopen.
'I'm so delighted that my pub can resume operation. Of course we must ensure safety for our customers. Everyone entering my pub has to undergo temperature measurement and hand sanitizing,' says Duy Cong, manager of a pub on No.12 Ta Hien street, Hanoi.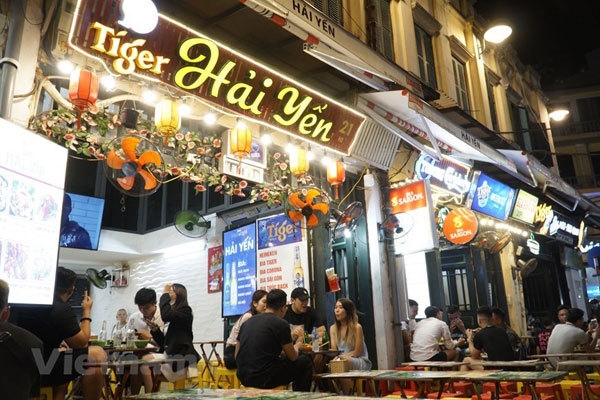 (Photo: Vietnamnet)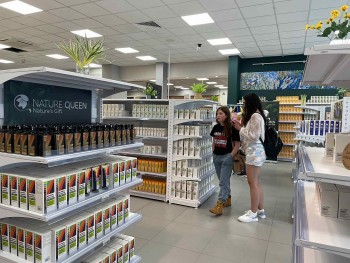 Economy
High-quality Vietnamese products have favorable access to the UK market thanks to the UKVFTA.