Hanukkah 2020 to enjoy celebrations around the world
We all know that the best thing to do during Hanukkah is to celebrate with family and friends. It's a time to appreciate your loved ones and honor an amazing, deep-seated tradition.
But if you suddenly feel the urge to travel around the world (who doesn't every once and awhile?), then we've got the perfect destinations for you to have a full-blown Hanukkah celebration abroad. Honor the Festival of Lights with extravagant street parties, bonfires, river boat cruises and so much more. Here's how Hanukkah 2020 is celebrated in 10 different spots around the globe, according to the seeker.io:
1. Hanukkah 2020 in New York City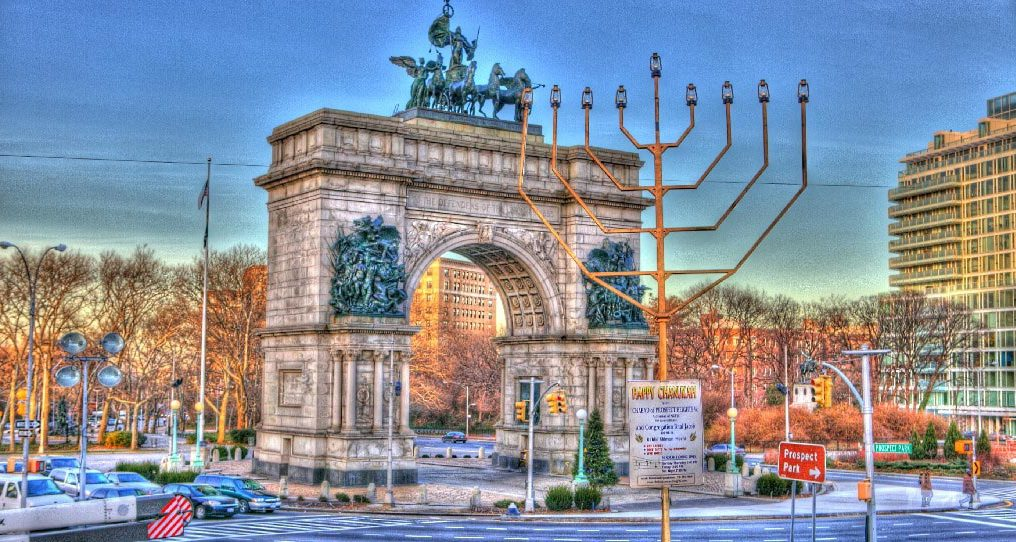 Hanukkah 2020 in New York City, New York, USA
The world's largest menorah lives in New York City, and it does not disappoint. On top of a socially-distanced giant lighting ceremony downtown (there's one in Brooklyn, too!), most years, NYC is home to the Brooklyn Museum's annual Latke Festival, Hanukkah-themed Burlesque shows, and a glow-in-the-dark Hanukkah dinner.
2. Hanukkah 2020 in Rome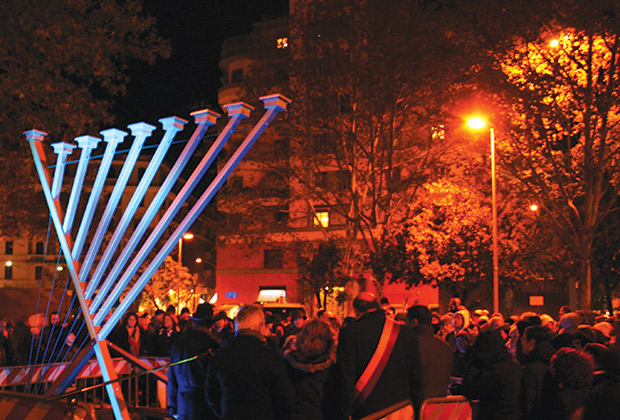 Hanukkah 2020 in Rome, Italy.
Rome is probably the last place you'd think to celebrate Hanukkah, right? After all, it's literally the hub of Catholic culture. Well, the whole "religious vibe" of Rome makes it the perfect place to celebrate….you guessed it…a religious festival. Down at the Piazza Barberini you can experience the lighting of a huge menorah. After you're done, join the crowds in Rome's Jewish Ghetto for a huge Hanukkah Street Party with dancing, food stalls, and marches.
3. Hanukkah 2020 in Budapest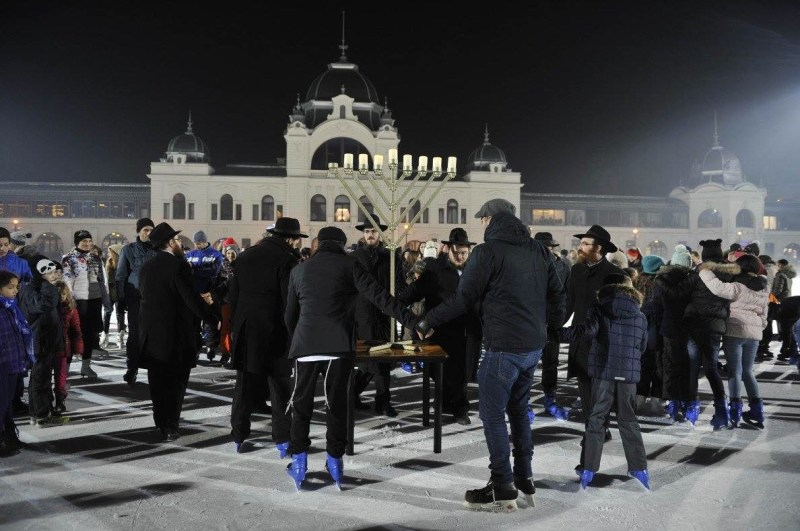 Hanukkah 2020 in Budapest, Hungary. Credit: Zsidó.com
Hanukkah in Budapest is a huge deal. They take the eight nights of Hanukkah and turn them into a major city-wide festival celebrated throughout all the neighborhoods and the streets. The two neighborhoods that make up the Jewish quarter in Budapest are called Quarter 6 and Quarter 7(hence the festival name). When you think of Quarter6Quarter7, think full on flash mobs, theater performances, film screenings, street disco concerts, and so much more. The best part, however, is the fact that they rent out an entire ice rink and gather around to sing Hanukkah songs, skate, and light up the menorah. While in Europe for Quarter6Quarter7, make sure to stop by one of these amazing winter festivals.
4. Hanukkah 2020 in Berlin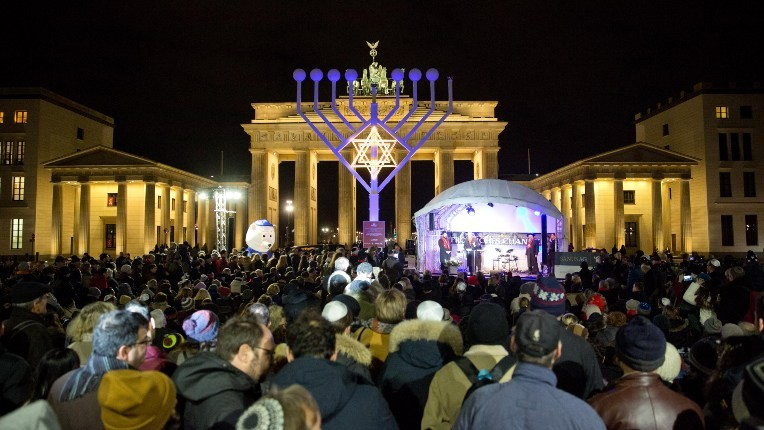 Hanukkah 2020, Berlin, Germany. Credit: Chabad.org
Every year, a large menorah is lit up right in front of the Brandenburg Gate in Berlin (a site for anti-Semitic rallies back when the Nazi regime was still intact). Hanukkah in Berlin celebrates two important things: Hanukkah, and the drastic changes that have occurred in the regime since Nazi ruling. Of course, everyone gives gifts, visits friends, shares food, and lights up menorahs. But one thing that is unique to German traditions is how they take all the wicks from the leftover candles to build a giant bonfire!
5. Hanukkah 2020 in Texas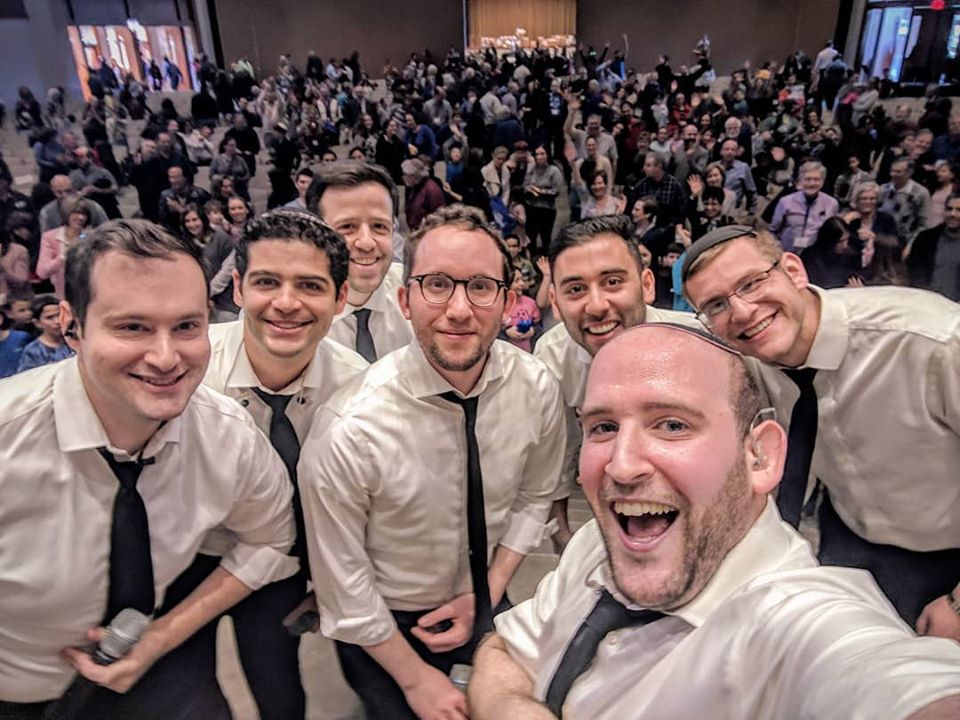 Hanukkah 2020 in San Antonio, Texas, USA. Credit: facebook.com
If you're done with the whole menorah-lighting and gift-giving ritual, then Texas might be your cup of tea. Most years, the holiday is celebrated, quite uniquely, on a boat down the San Antonio River with Chanukah on the River. While we might have to wait until 2021 to shout "I'm on a boat!' while spinning dreidels, the celebrations don't have to stop. Catch us endlessly streaming last year's show by the Maccabeats (ba-dum ching).
6. Hanukkah 2020 in Jerusalem
Hanukkah 2020, Jerusalem, Israel.
Headed to Israel for the Festival of Lights? Don't forget to stop by the sites that are at the core of every Hanukkah story. In Jerusalem, attend the nightly lighting ceremony at the Kotel (Western Wall). In Modi'in, join a scavenger hunt take a lantern tour of the Ben Shemen Forest. Last, don't forget to swing by Tel Aviv Independence Park for socially-distanced live music, family-friendly activities, and a Menorah Lighting.
7. Hanukkah 2020 in Morocco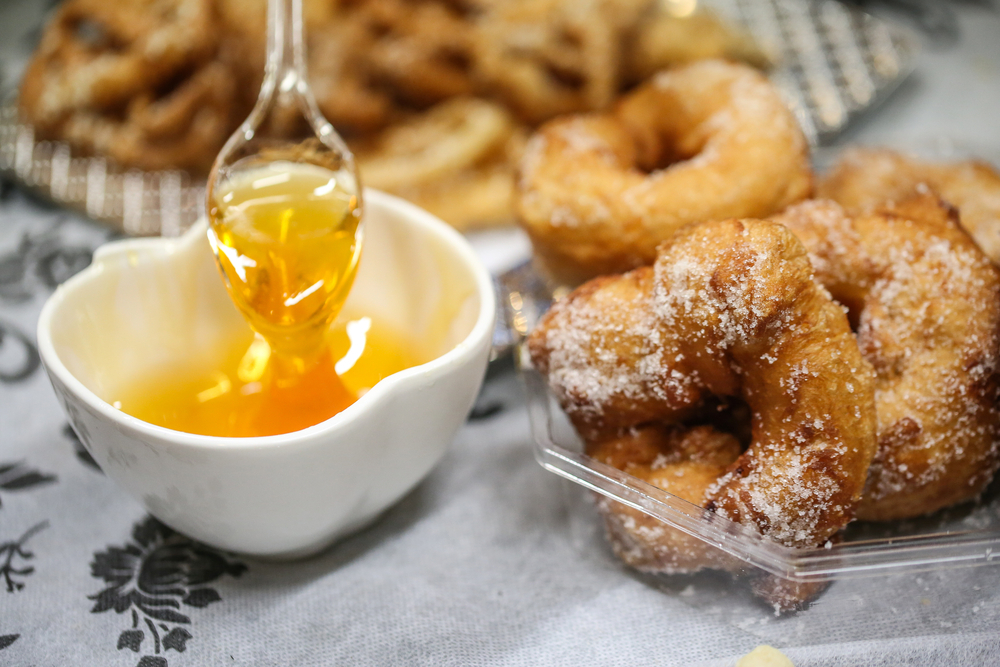 Traditional Hanukkah Sfenj, Morocco.
The history of Judaism in Morocco dates back over 2,000 years, and while you might not find huge celebrations or twinkling lights, Morocco is the place to be if you're a Jewish foodie. Instead of latkes, dig into a pile of Ma'akouda (a Moroccan potato fritter) and don't forget to try Sfinge (a donut sprinkled in powered sugar and dipped in fresh honey).
8. Hanukkah 2020 in London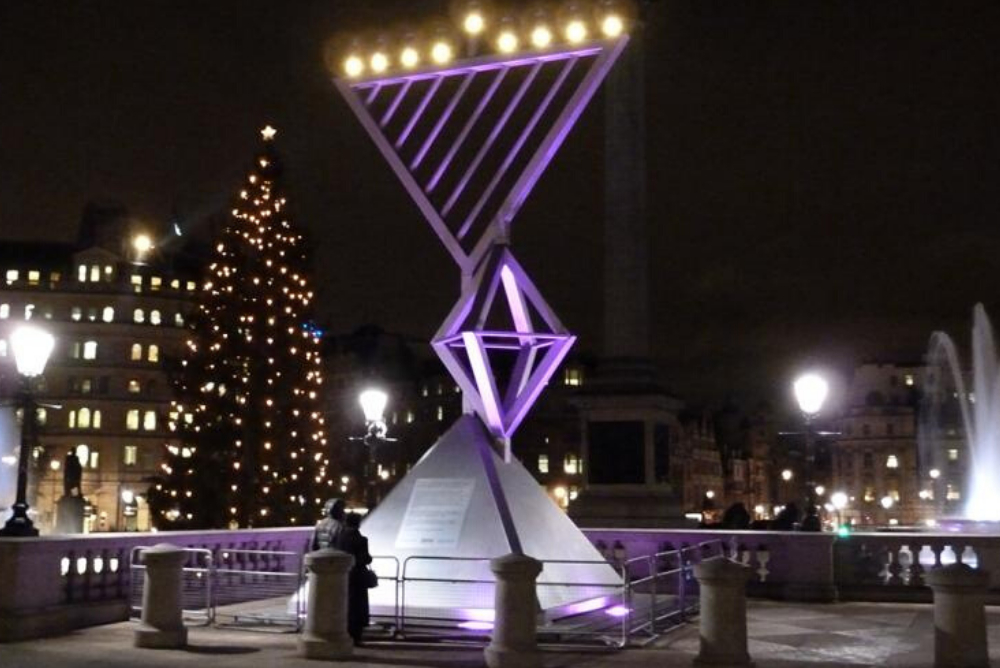 Hanukkah 2020, Trafalgar Square,London, England. Credit: london.gov.uk
This winter, see London's Trafalgar Square is bathed in the lights of a giant menorah. The main lighting ceremony takes place on Sunday 22nd December (and includes live music and dancing!), but don't you worry, if you can't make the first night, the menorah stays lit for all eight days of Hanukkah.
9. Hanukkah 2020 in Moscow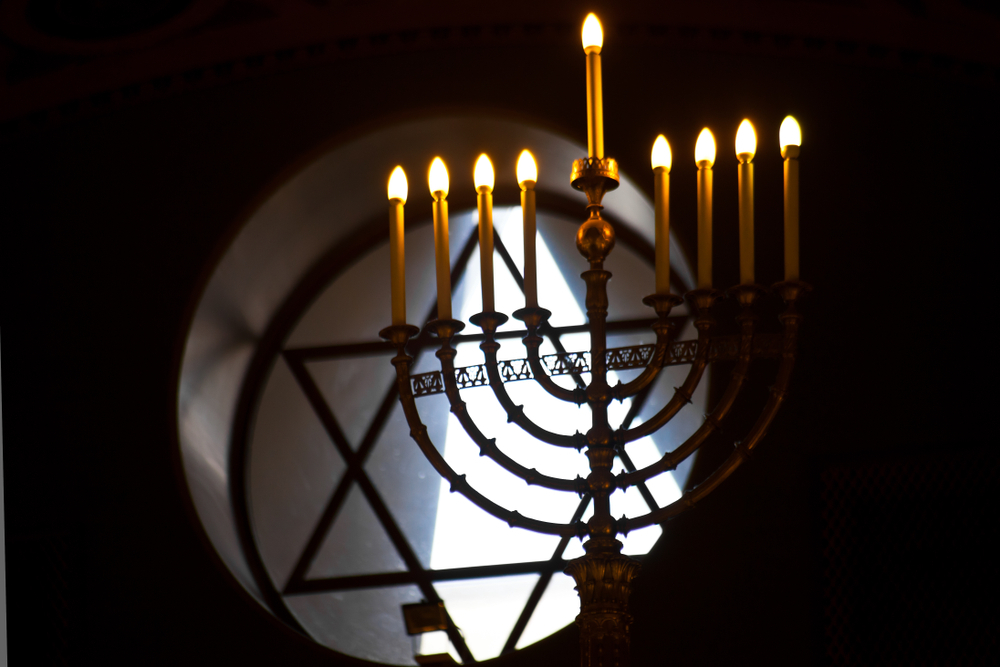 Hanukkah 2020, Moscow Choral Synagogue, Moscow, Russia. Mikhail Semenov
Each year, two of the oldest Moscow synagogues hold special candle-lighting ceremonies for Hanukkah. If you love architecture, head to the Moscow Choral Synagogue (also known as Moscow's Central Synagogue) for a ceremony steeped in history. Interested in culture? The Bolshaya Bronnaya Synagogue is home to a bookstore, kosher restaurant and more.
10. Hanukkah 2020 in Washington D.C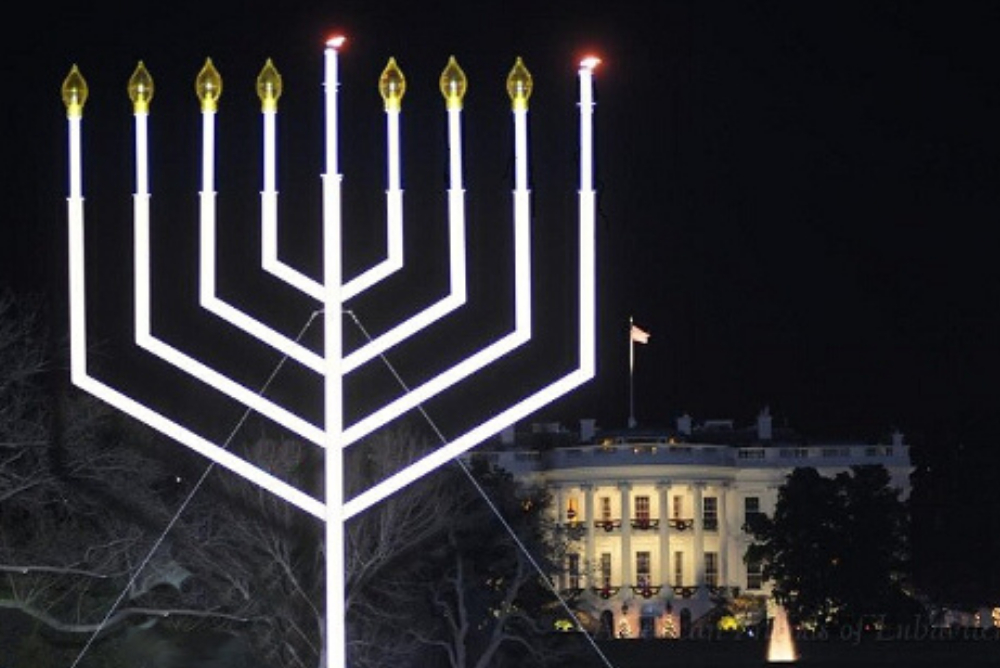 Hanukkah 2020, Washington, D.C., USA.
The most monumental (get it?) Hanukkah celebration in the world is the annual lighting ceremony of the National Chanukah Menorah: a giant menorah that sits just across from the White House in Washington, DC. Thousands attend the lighting ceremony each year (with more tuning in via web and TV), and tickets are free when purchased in advance.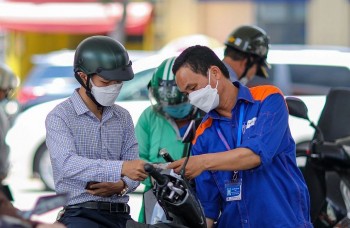 Economy
Vietnam Business & Weather Briefing (Oct 2): Binh Duong lures foreign investors with special care, the North and Central regions continue to have heavy rains, leading to the risk of flooding, flash floods, and landslides.