HCMC's island commune overwhelmed in bustling ambiance in salt-harvesting season
Under the scorching heat of 37-38 Degrees Celsius, farmers in Thieng Lieng hamlet, Thanh An island commune, Can Gio district are busy harvesting salt.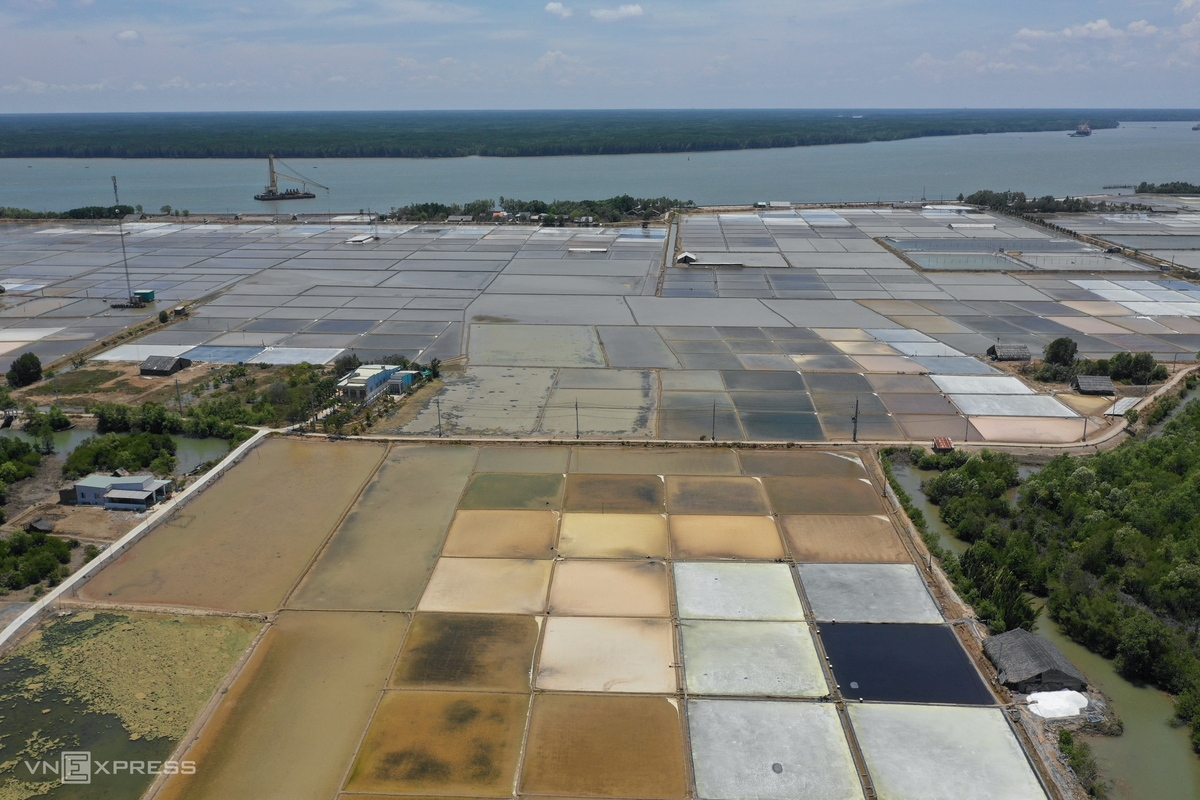 Located about 6 km and 14 km from Thanh An island commune and Can Gio District respectively, Thieng Lieng hamlet is the home to 211 households with nearly 1,000 people. This is one of three hamlets in the island commune producing salt (20,000 tons per year) on 400-hectare fields, Vnexpress reported. Photo: Vnexpress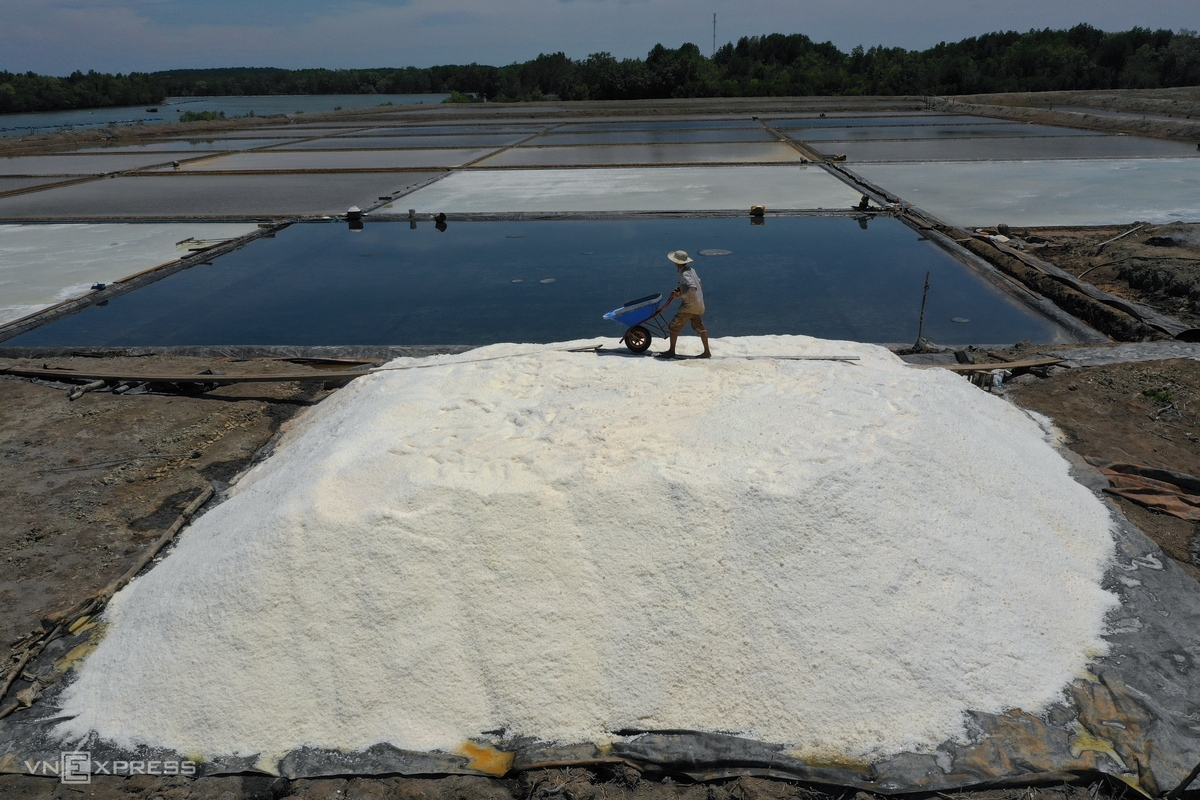 A pile of salt is gathered, waiting for traders to buy. According to farmers, the salt-harvesting season usually lasts from December to May annually. Photo: Vnexpress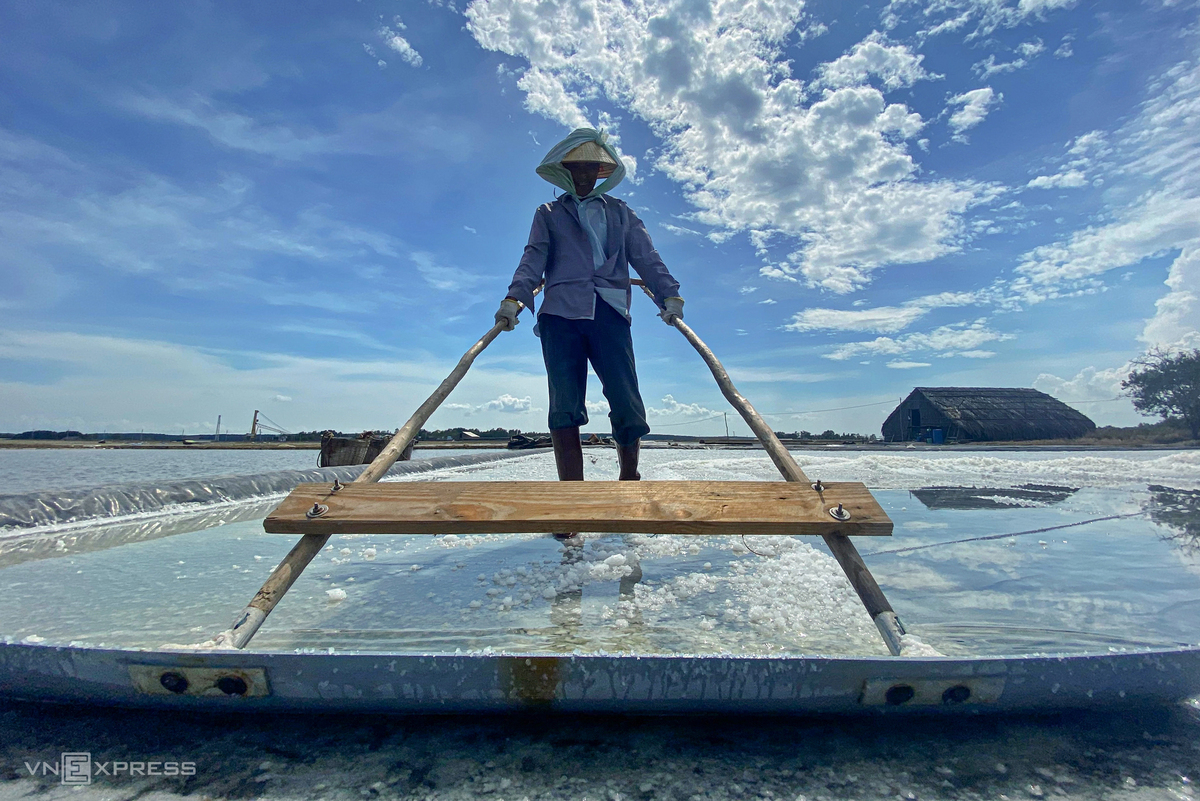 The temperature in the field is very high, about 37-38 degrees Celsius. Mr. Nguyen Van Tot wears boots while raking salt. In recent years, many households have used canvas sheets to produce salt. Photo: Vnexpress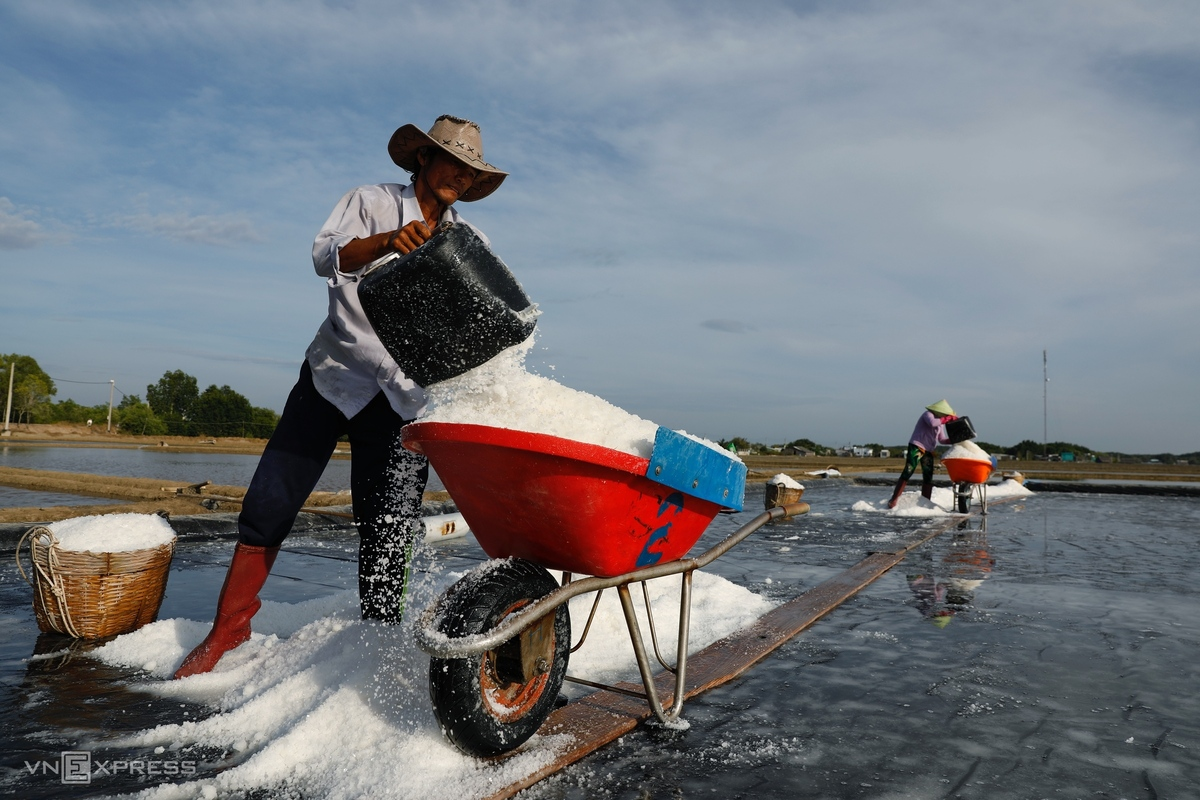 Le Van An, 49, pours salt into a wheelbarrow. Photo: Vnexpress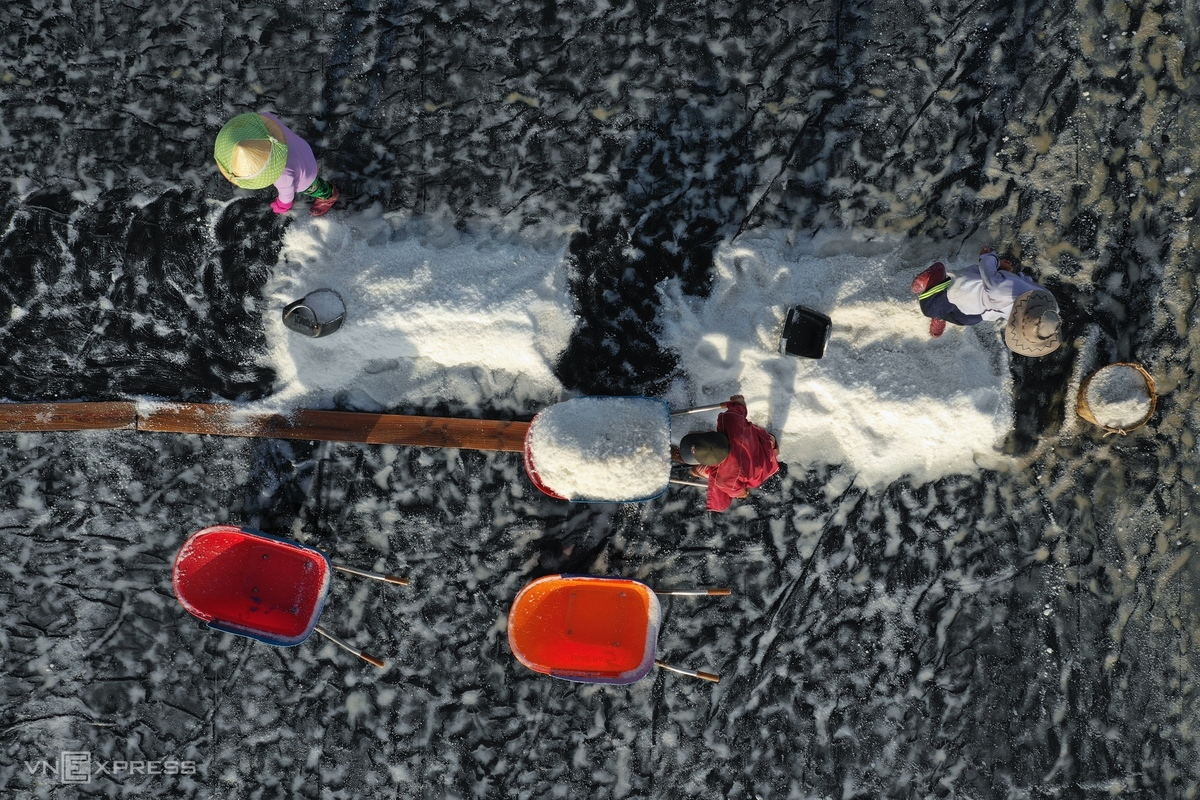 The new salt-producing method helps the local farmers to save time. Photo: Vnexpress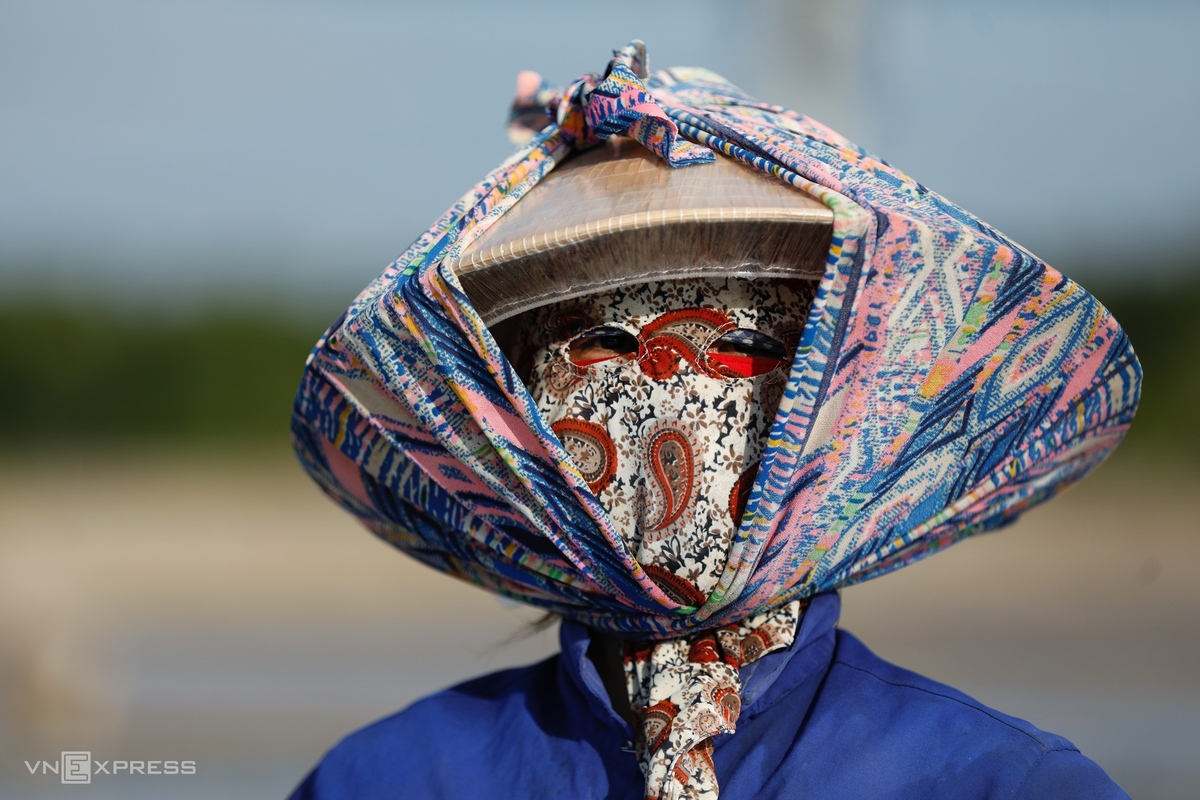 Nguyen Thi Hoa has to wear a conical hat and face cover to protect herself from the blazing heat. Photo: Vnexpress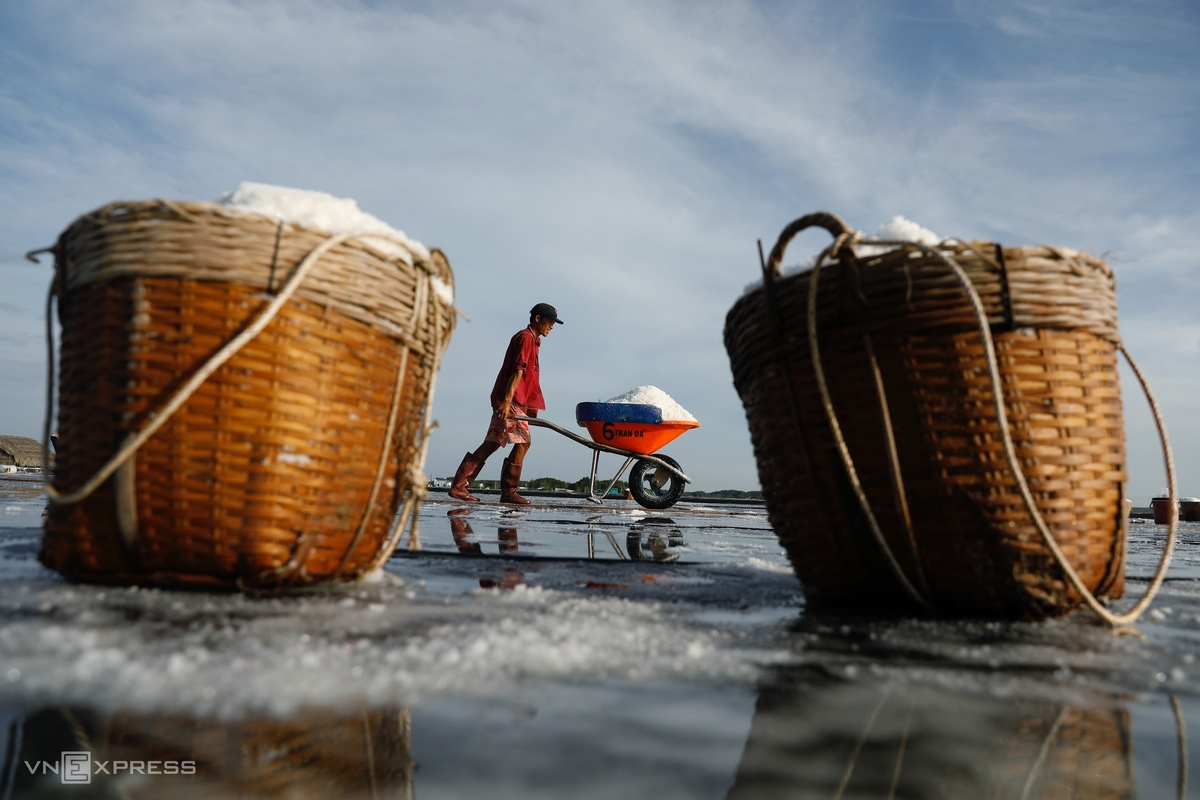 Hung Anh pushes a wheelbarrow carrying 20 kilograms of salt to the warehouse. "Since the beginning of the year, unsettled weather conditions have resulted in the low salt productivity. The salt is only priced at VND700-800 ($0.03-0.04) a kilo, so, many farmers have to store salt and wait for higher prices", he said. Photo: Vnexpress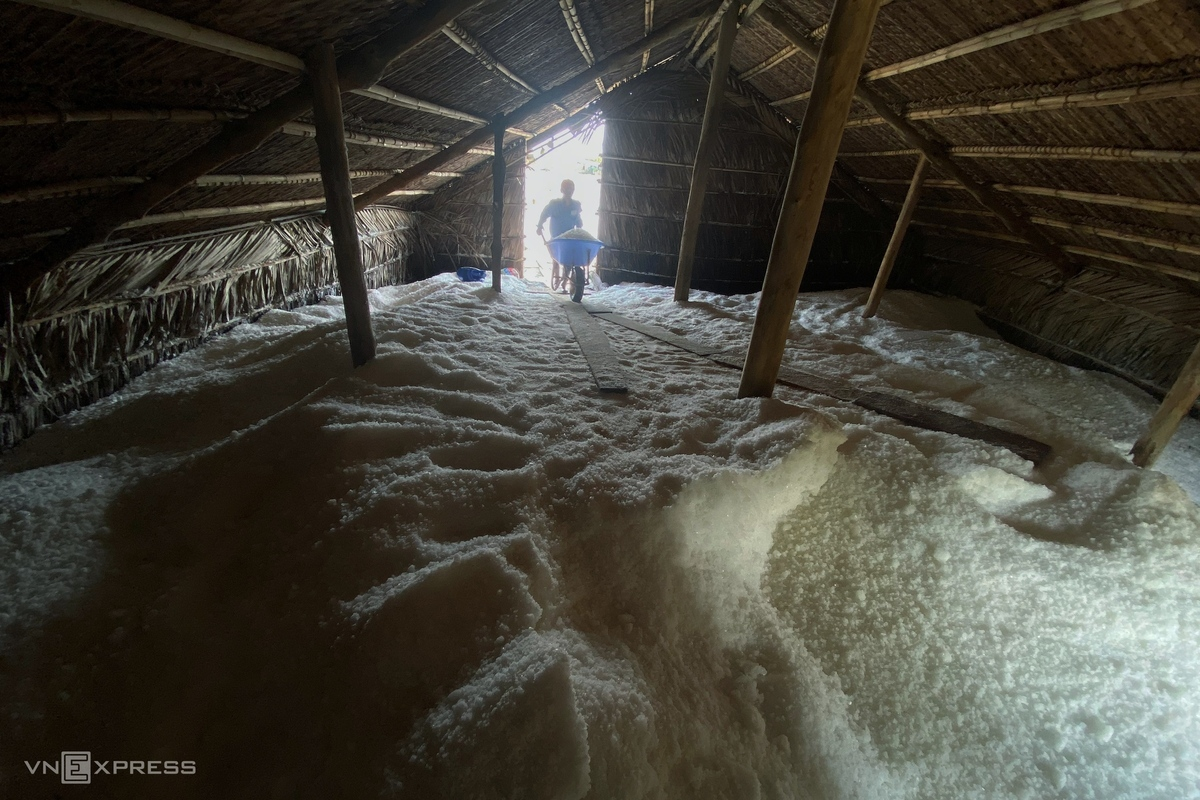 Anh's salt storage covers an area of 40 square meters and is built in wood. Photo: Vnexpress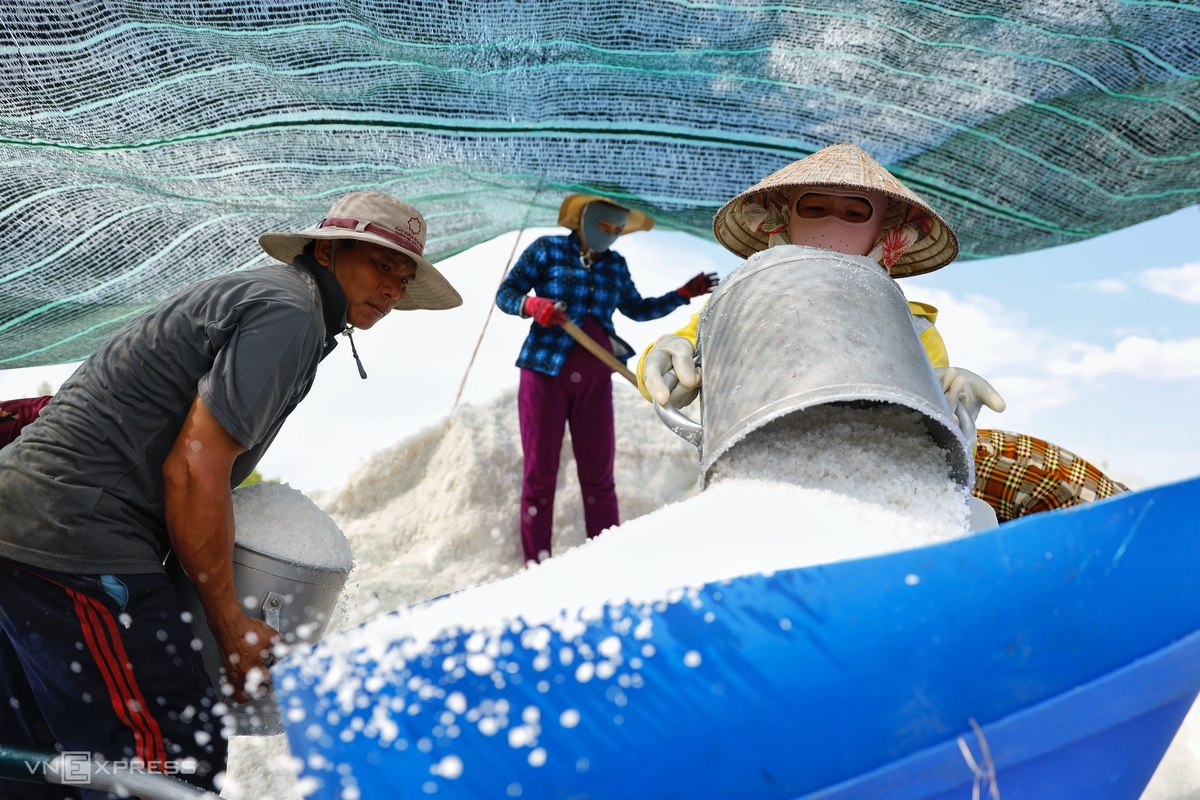 According to local farmers, the quality of salt in Thieng Lieng is higher than that of many other places, however, the price is lower due to the expensive transportation costs. Photo: Vnexpress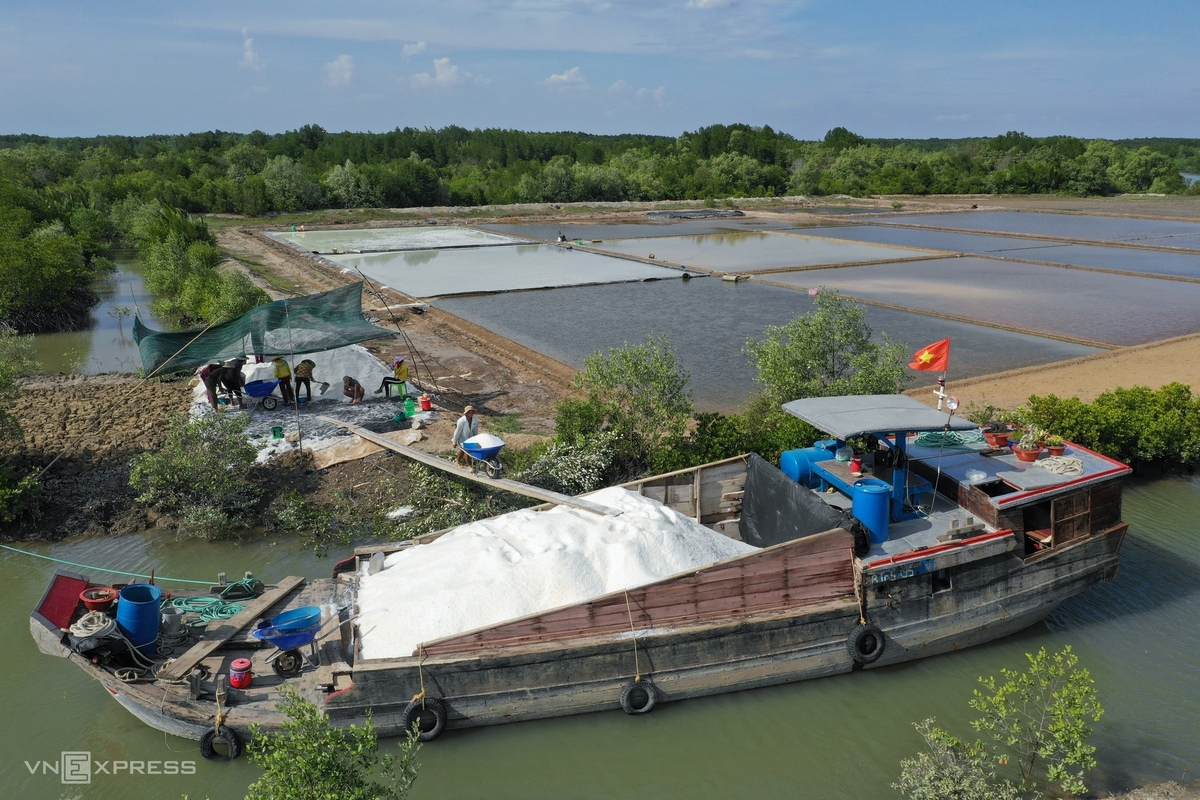 Harvested salt is purchased by traders from several provinces such as Tien Giang, Tay Ninh, Binh Phuoc, etc. Photo: Vnexpress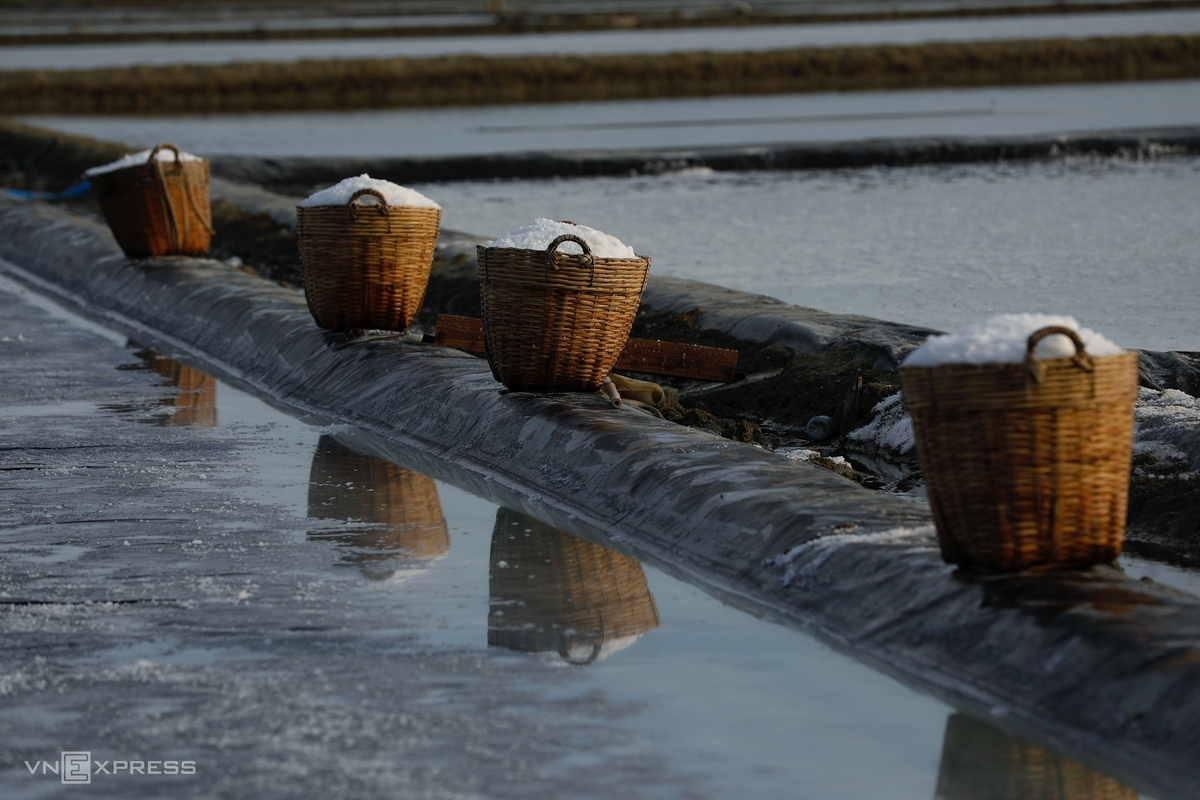 After being harvested, the salt fields are cleaned. Photo: Vnexpress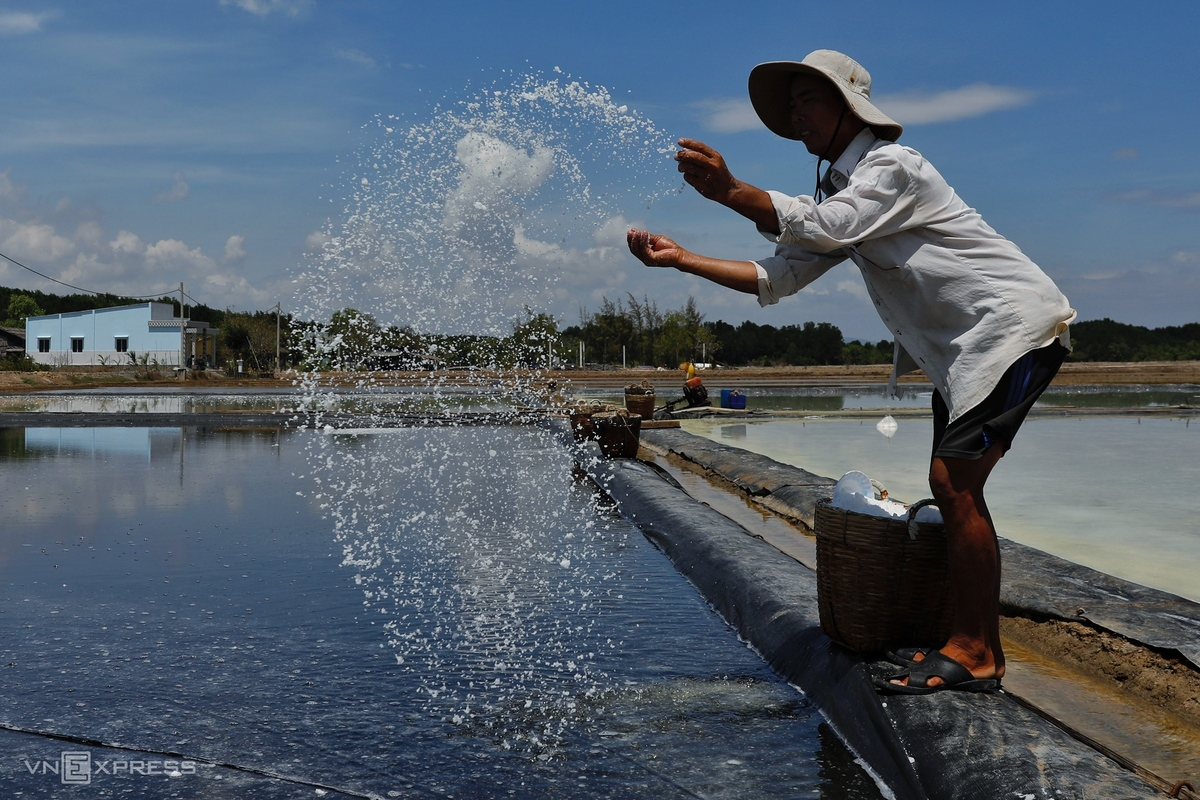 From 12 a.m to 2 p.m daily, farmers "sow" salt so that it can crystallize. It often takes 10 days from sowing to harvesting salt provided that the weather is hot. "My family cultivates about 1.5 hectares of salt. If the weather is good, we could harvest about 90 tons and earn tens of millions of dong", said Le Van An. Photo: Vnexpress
World
Everyone wants a beautiful and gorgeous house to live, but to some people, it is also about outstanding architecture, majestic looking and extremely luxurious. Here is top 10 most beautiful houses in the world.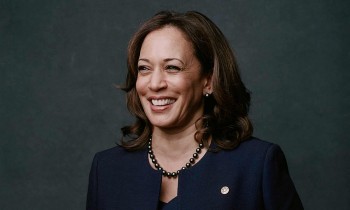 World
Kamala D. Harris is the Vice President of the United States of America. She was elected Vice President after a lifetime of public service, having been elected District Attorney of San Francisco, California Attorney General, and United States Senator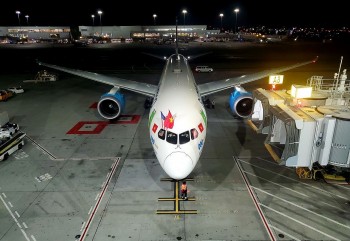 Economy
Bamboo Airways' QH9149 flight, using the Boeing 787-9 Dreamliner aircraft, took off at 7:55 p.m. from Hanoi's Noi Bai Airport for San Francisco.