Ho Chi Minh City Announces First District Under Covid Control
District 7, home to a large expat community, has become the first HCMC locality to bring Covid-19 under control
It had immunized nearly 94 percent of its 238,300 residents by the end of last month, according to its chairman, Hoang Minh Tuan Anh.
The single-day death rate has fallen from four to five a day on Aug. 23 to two now, VNE reported.
The district achieved this by having 600 beds available for Covid-19 treatment in early May, triple the number recommended by the city, which allowed it to isolate 1,541 patients immediately.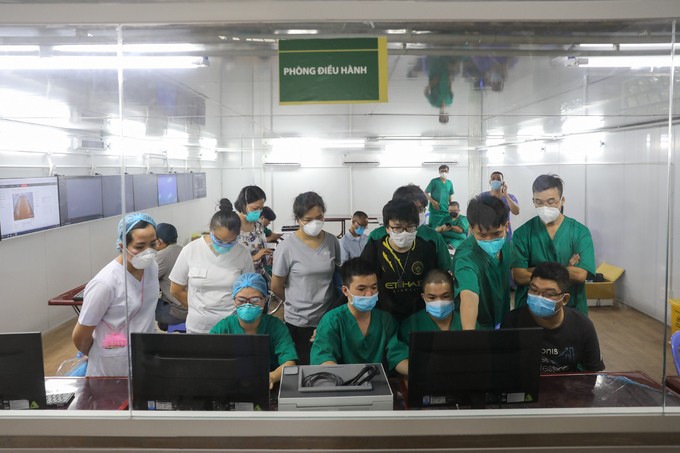 Medical staff look at a computer screen inside HCMC's No.16 Field Hospital in District 7 on August 7, 2021. Photo: VNE
It has 34 mobile medical stations with two to three nurses each which have provided assistance to over 1,000 people.
Anh said District 7 would continue with widespread testing and vaccinate everyone fully by the end of this month.
HCMC, home to 13 million people with 22 districts, seeks to control the outbreak before September 15, bringing the death tally down further and having less than 2,000 people admitted to hospitals every day.
It also wants to vaccinate 70 percent of people aged 18, giving 15 percent of the second shot too.
It has had nearly 232,600 Covid cases since the end of April, 5,963 on Thursday alone.
The southern metropolis reportedly currently has a 4.2 percent Covid-19 fatality rate, higher than the global average. It goes up to 5.8 percent if only patients who have been hospitalized are counted.
According to the World Health Organization, the global death rate since the pandemic began has fluctuated between 2.1 percent and 4.4 percent.
Currently, 9,336 Covid patients are in intensive care, 1,030 on ventilators and 18 need ECMO (extracorporeal membrane oxygenation) since their hearts and lungs are severely damaged.
"Generally speaking, the mortality rate in HCMC is within the global statistical range, but at its higher end," Nguyen Van Vinh Chau, deputy director of the city Department of Health, said Tuesday.
"The city is trying its best to reduce that high rate."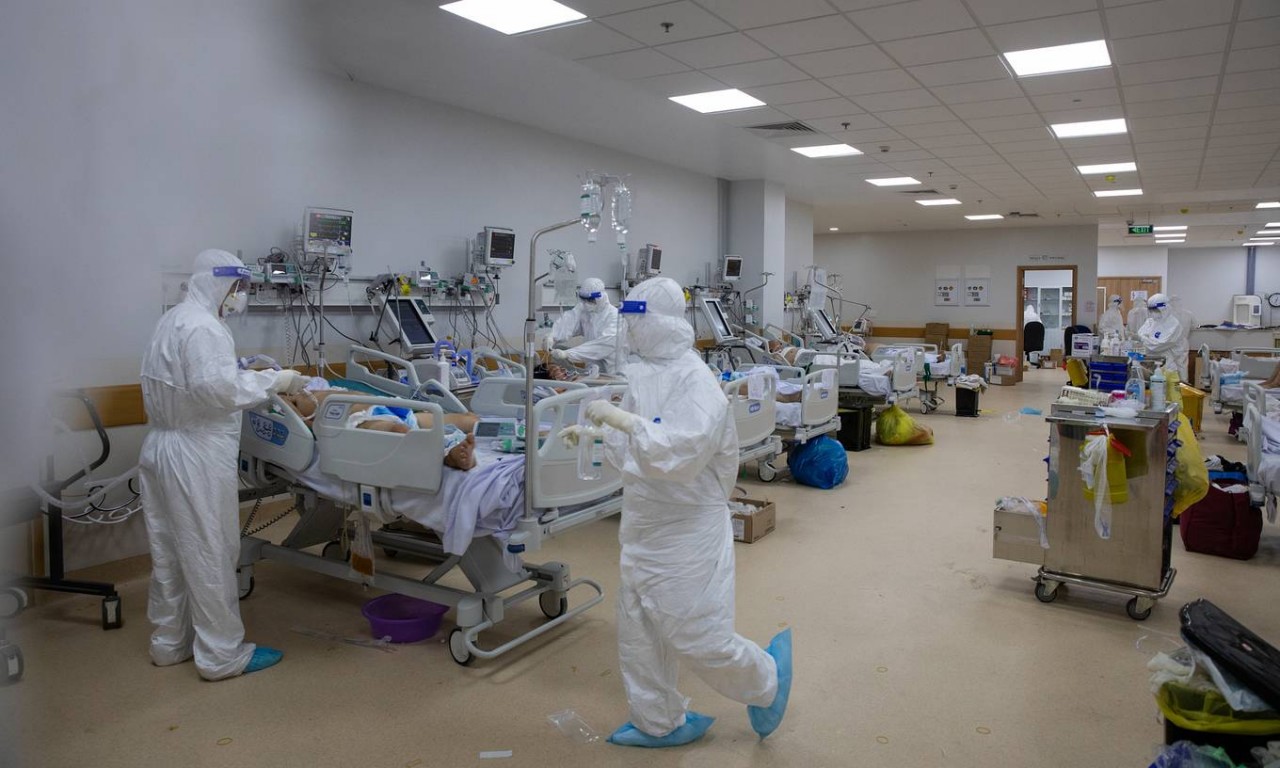 Doctors and patients at a Covid-19 intensive care unit in HCMC's Thu Duc City, July 2021. Photo: VNE
According to the department, around 80 percent of newly confirmed patients are asymptomatic and 10 percent could get worse and need hospitalization.
Vietnam's biggest city had already mandated various levels of lockdowns since May 31. The government wants the city to bring the outbreak under control by September 15.
In such a best-case scenario, the administration will keep supporting 4.5 million people for another three to four months, Vice Chairman Vo Van Hoan said during a live show called "People ask, city answers," wherein officials communicate directly with citizens.
He said the city will help anyone who has lost his/her job and earned little or no income because of Covid-19, irrespective of their occupation, age, and resident registration.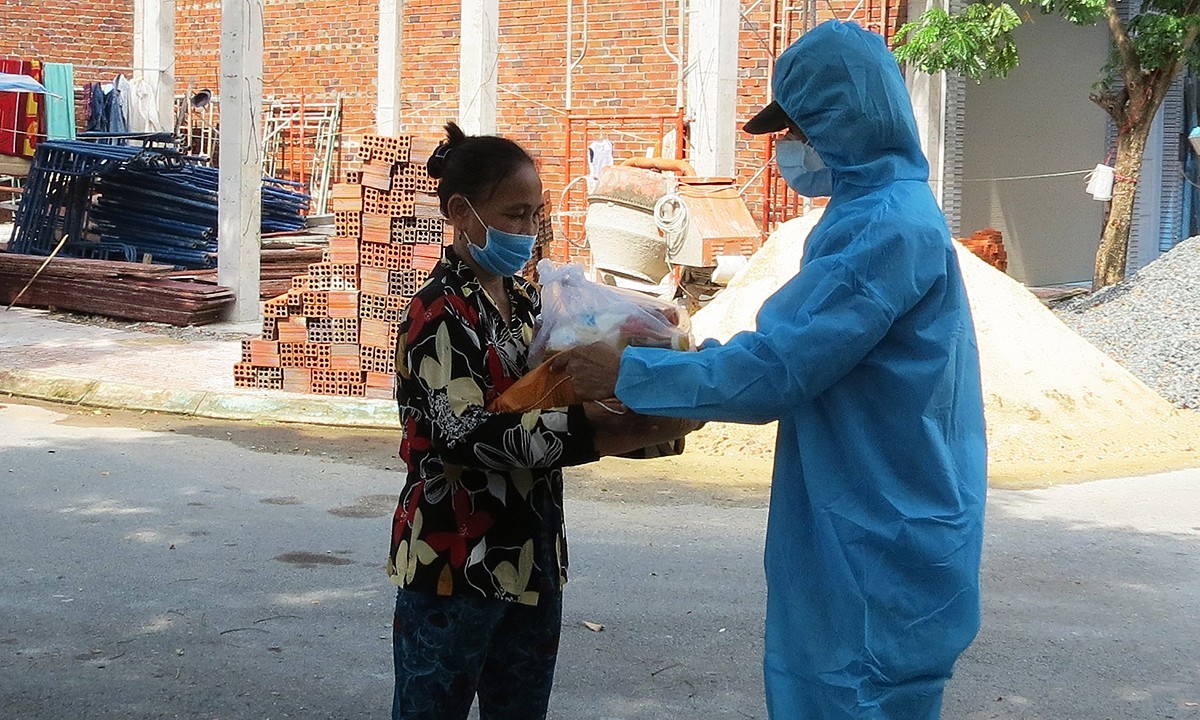 A woman that has lost her job as a mason in District 12 as the construction site is suspended due to Covid-19 restrictions receives food aid from the district, August 2021. Photo: VNE
HCMC will also use its own budget to release two million food support packages. Related agencies are still working on the value of each package.
The city has been implementing three Covid-19 relief packages to support people affected by the pandemic: a government's relief package of VND26 trillion ($1.13 billion) that came out in July; and two of its own packages valued VND 886 billion launched in July and VND905 billion announced last month.