HOPE - First online exhibition platform for wood and furniture industry in Vietnam admid the pandamic
This is the first time an online exhibition and fair platform known with the name HOPE being officially introduced in Vietnam. The platform is expected to connect Vietnamese wood processing and furniture companies with local customers and partners worldwide.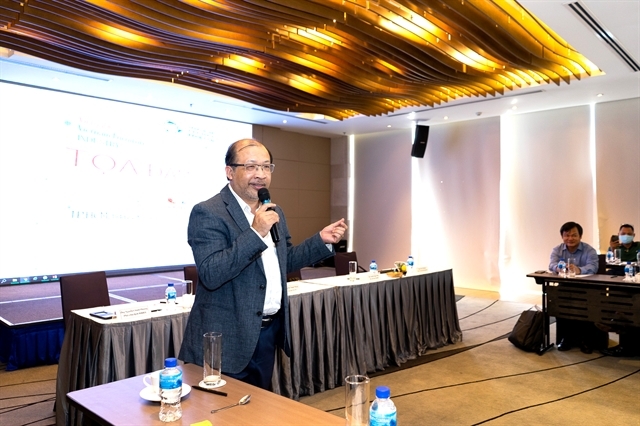 Nguyễn Chánh Phương, HAWA's deputy chairman, introduces HOPE, the first online platform for exhibitions in the country, at a press conference in HCM City on Wednesday. Photo: HAWA
The first online exhibition and fair platform in Vietnam, called HAWA Online Platform for Exhibition (HOPE), was introduced at a seminar held by the Ho Chi Minh City Handicraft and Wood Industry Association (HAWA) on July 29.
Developed by the Handicraft and Wood Industry Association of HCM City (HAWA), HOPE features vivid images of 360-degree showrooms, factories and workshops, a 3D product catalog, social apps, which will enable 24/7 interaction among exhibitors and visitors, digital marketing, life events, and many other marketing campaigns.
According to VNS, HOPE is expected to become an open platform for stakeholders with quick and effective interaction, and from that, helps to connect the enterprises in the field of wood and furniture in the country with customers around the world, especially amidst the outbreak of COVID-19 around the world.
"HOPE will display thousands of products from hundreds of manufacturers and exporters that are verified by HAWA so that buyers can have peace of mind when they experience, search and select their potential suppliers as well as connect with the Vietnamese wood and furniture business community", said HAWA Deputy Chairman Nguyen Chanh Phuong.
With the message "Virtual Gateway to Vietnam Furniture Industry", HOPE is an effective channel "to help international buyers find products and suppliers during a time when many trade fairs and exhibitions have been delayed or canceled due to COVID-19", added Mr. Phuong.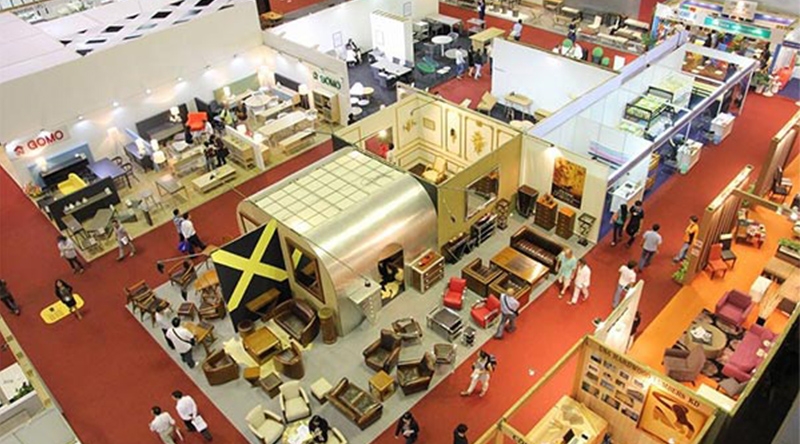 Due to the negative impact of the COVID-19 pandemic, all physical platforms have been closed. And HOPE is an effective alternative solution not only for the current context but for the long-term development of the industry as well. Photo: nso
Nguyen Thanh Phong, deputy chairman of HAWA, said: "Previously, furniture firms mainly sought orders through fairs and exhibitions". However, due to the impact of the coronavirus outbreak, it is very challenging for both companies and customers to proceed with business activities. As a matter of fact, many businesses in the wood and furniture industry have stepped up their diversification of marketing and sales channels to maintain their operations.
"The establishment of HOPE will contribute to perfecting trade promotion channels, giving member businesses and shoppers a seamless and fast connection", said Mr. Phong.
It seems that HOPE is having a good start when receiving much positive feedback from its partnership members.
Dinh Thi Huong Nga, CEO of Hương Nga Fine Arts, one of the first companies to display products and showroom on HOPE, said that within one month of introducing her company's showroom on HOPE to customers, the company received two contracts, with one order from a traditional customer and another from a new customer.
"The vivid image technology and detailed information about products and factories on HOPE have created great confidence for customers to decide to place an order," said Ms. Huong Nga.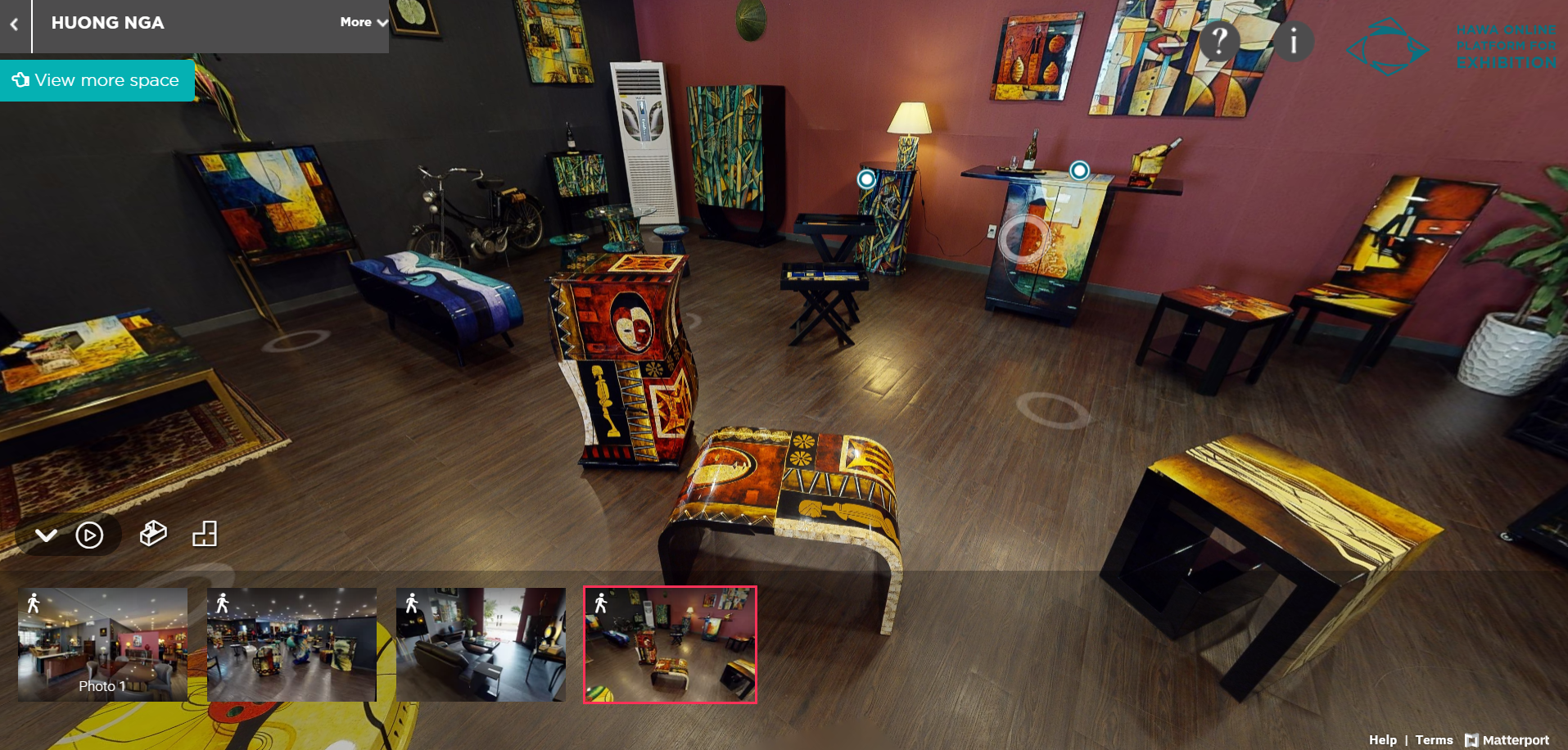 A corner of the showroom of Huong Nga Company via HOPE platform. Photo: Vietnam Times
"HOPE platform not only helps local producers connect with international buyers amid the pandemic, but also meets changes in marketing and trading in line with the trends of digital transformation and use of technologies to boost sales", said Tran Viet Huan, deputy chairman of CIO Vietnam
Currently, HOPE (at http://hopefairs.com) is the home for 50 virtual showrooms of Vietnamese furniture manufacturers and exporters with an increasing number of about 100 showrooms by the end of this year 2020.
Handicraft and Wood Industry Association of Ho Chi Minh City (HAWA) was established as a Non-Governmental Organization and volunteer Association in 1991. HAWA recently has nearly 400 company members – operating in the following fields:
* Wood processing: furniture (indoor and outdoor)
* Handicraft: bamboo, rattan, water hyacinth, lacquer ware, fine art, pottery, porcelain
* Trade: timber, machinery, varnish, hardware
* Service provider
HAWA annually organize 2 exhibitions / trade fairs: Vifa Home (for domestic market) and Vifa Expo (for international exporting market).
HAWA are also the organizer of Hoa Mai Competition (a furniture design competition) and Hoa Sen Award (a souvenir / gift design award), those two are organized with the desire of honoring and promoting creativity in design of furniture and handicraft industry.
Wood processing is one among many other working fields of HAWA. Photo: nso