Hotline to support Vietnamese in India
In case that any Vietnamese need support or know Vietnamese living in difficult circumstances, he/she can contact Vietnam Embassy in India's Citizen Protection Hotline at +91-7303-625-588 or Citizen Protection Call Center at + 84-981-848-484, according to to the Ministry of Foreign Affairs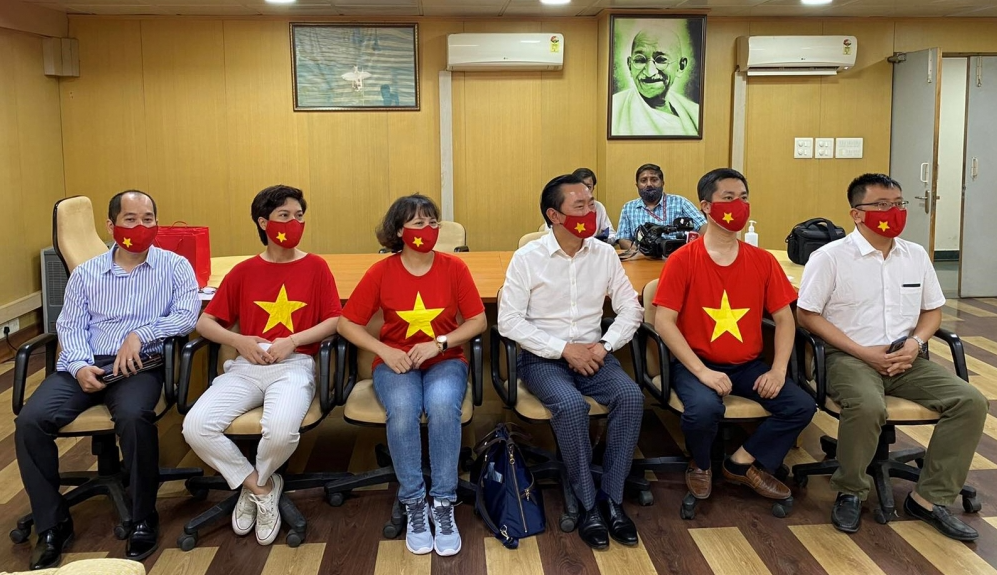 Officers of the Vietnamese Embassy in New Delhi waited to receive the Covid-19 vaccines on April 7. (Photo: Vietnam Embassy to India)
On April 16, 2021, answering reporters' questions relating to the COVID-19 development situation in India and citizen protection solutions for the Vietnamese, Foreign Ministry Spokeswoman Le Thi Thu Hang said that according to the Vietnam Embassy to India, over the past days, the COVID-19 pandemic situation in India had shown complicated progress. The Indian Government was mobilizing resources to deploy different methods to cope with the pandemic, such as seek new oxygen supply sources, enhance medical facilities, equipment, medicine, as well as accelerating vaccination for the people.
Hang said Vietnam cared for, closely watched, and was willing to support the Government and the people of India in this difficult time. "We believe that with efforts by the Indian Government, the situation will soon be controlled and become stable," Hang stated.
Regarding Vietnamese who living, working, studying in India, Hang said that over the past time, the Ministry of Foreign Affair and Vietnamese diplomatic missions in India had closely coordinated with Vietnam and the host country's competent agencies, as well as airlines to hold repatriation flights that safely brought home nearly 1000 citizens. Currently, there were about 100 Vietnamese citizens in India. Vietnamese diplomatic missions in India were continuing to closely work with competent agencies in Vietnam and in India to keep a close watch on the pandemic situation, maintain contact channels with Vietnamese citizens and prepare necessary support methods.
In case of needing support or knowing any Vietnamese facing difficult circumstances, please contact Vietnam Embassy in India's Citizen Protection Hotline at +91-7303-625-588 or Citizen Protection Call Center at + 84-981-848-484, according to to the Ministry of Foreign Affairs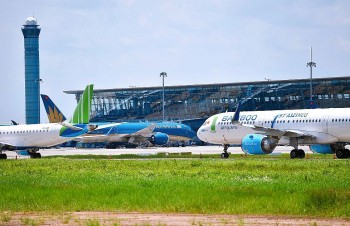 Economy
Vietnam Business & Weather Briefing (August 9): Vietnam's economic growth is expected to reach 7.5% in 2022, new securities accounts hit a near two-year low in July.