Vietnamese in India struggle with Covid-19 crisis
India has been in chaos, many people fear that if they don't die of Covid-19, they may die of food scarcity. Vietnamese people in India are looking forward to repatriation flights.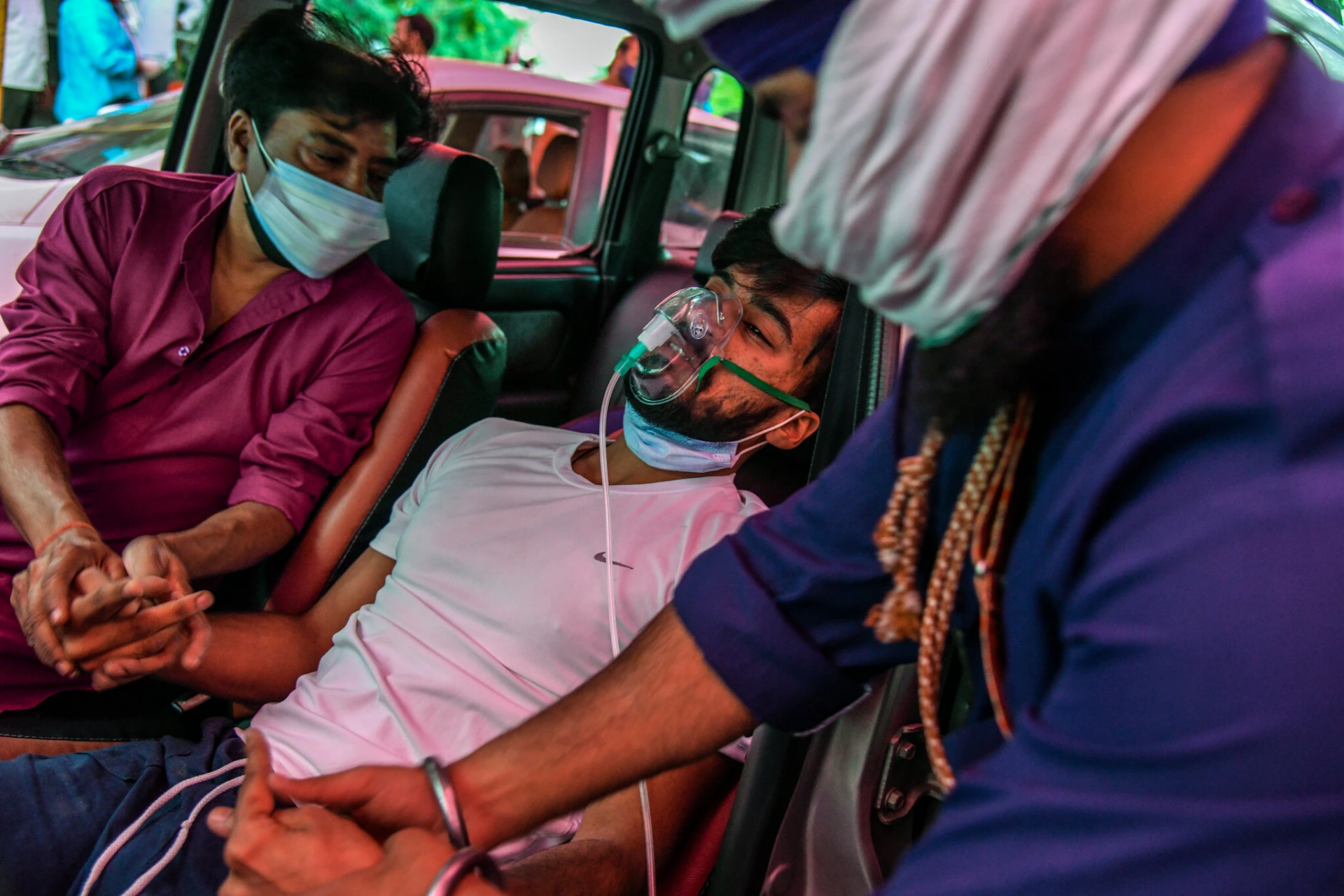 Comforting a man infected with Covid-19 while he waits for a hospital bed in New Delhi on Sunday. Photo: Nytimes
Vu Luong, who has worked in Noida (bordering New Delhi) for 3 years and experienced the first Covid-19 wave in India.
He described the current epidemic situation in India as much more severe than that of last year. India has reported a spike in new cases and deaths over the past few days. Bodies of Covid-19 patients have to "stand in line" waiting for cremation.
Talking to Zing News, some people living in India, including both Vietnamese and Indians, shared the health crisis in the South Asian country and predictions on consequences on the economy afterward.
"If people do not die of Covid-19, they may die of food scarcity", said Luong.
Luong said most people in Noida aren't concerned about Covid-19. "They don't wear face masks".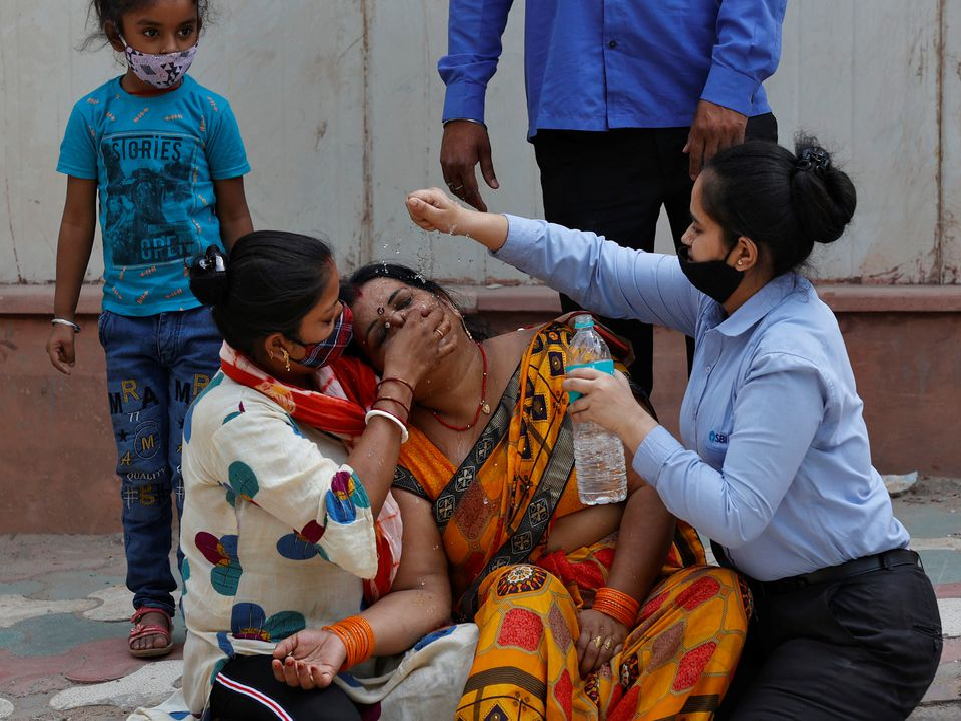 A woman is consoled after her husband died due to coronavirus disease (COVID-19) outside a mortuary of a COVID-19 hospital in New Delhi, India, on April 15, 2021. Photo: Reuters/Danish Siddiqui
The reason is partly due to economic problems, partly due to people's awareness. Having lived here for 3 years, he recognized there is a huge gap between the rich and the poor. "Only rich people have money to buy masks".
"People know that the virus is deadly, but, buying face masks here is very difficult. Normally, people have to change masks every day. However, because of the economical reason, very few people can afford to do that", he said.
In Noida, people will be fined INR 1,000 ($14) if they don't don face masks. Nevertheless, many people still disregard the rule.
Besides, scorching hot weather is also another reason that makes people not wear face masks.
Even, residents in Noida still gather despite the complicated development of Covid-19.
Praneet Koroth, living in the Maharashtra state said although the epidemic situation in his state hasn't been as serious as that of the major cities, the number of Covid-19 infections has also significantly increased, making him feel very worried.
Most of the fresh Covid-19 cases, according to him, derived from the fact that people commute to the surrounding big cities and don't comply with the regulations on Covid-19 prevention and control.
He added that before India fell into the Covid-19 crisis, most people thought that "it's okay. If you infected the virus, you will soon recover".
It was only when the country logged a spike of cases and hospitals were overwhelmed that people began to be afraid of.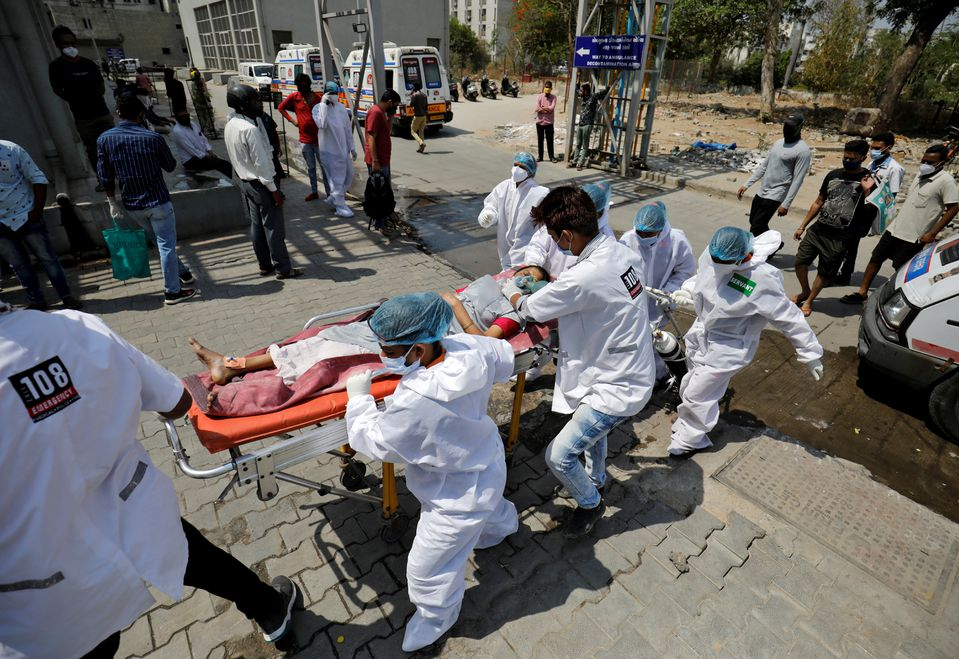 A patient with breathing problems is wheeled inside a COVID-19 hospital for treatment, amidst the coronavirus disease pandemic, Ahmedabad, India, April 14, 2021. Photo: Reuters/Amit Dave
Mr. Luong shared that last March, all festivals in India were held normally. Two weeks ago, tourist attractions still opened. Currently, companies, factories, and airports are still allowed to operate. Bus service in his state is still in operation.
Many colleagues at Luong's company contracted the virus. But, his company doesn't disinfect or isolate employees.
Vasai-Virar, where Praneet Koroth is living, has been placed under lockdown since May 1. Each household only goes out once a week to buy essential goods.
Her business activities have also been greatly impacted. However, he finds he is luckier than others as he can still work.
Luong also described a similar situation. India has imposed a curfew in the evenings and two weekends. Workers need to come back home before 8 p.m and only leave their home for work after 7 a.m in the next morning. Each city has its own rules. The government only permits grocery stores to operate.
India has kicked off its Covid-19 vaccination campaign since mid-April. However, the vaccination doesn't completely ensure the absolute safety of recipients.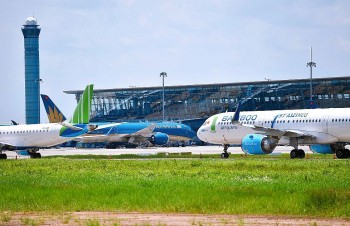 Economy
Vietnam Business & Weather Briefing (August 9): Vietnam's economic growth is expected to reach 7.5% in 2022, new securities accounts hit a near two-year low in July.