Inside Cho Ray Phnom Penh Hospital in Covid-19 epicenter
Lies in the Covid-19 epicenter in Cambodia, the Cho Ray Phnom Penh Hospital has 24 medical workers having to be quarantined because they came into contact with a Covid-19 case.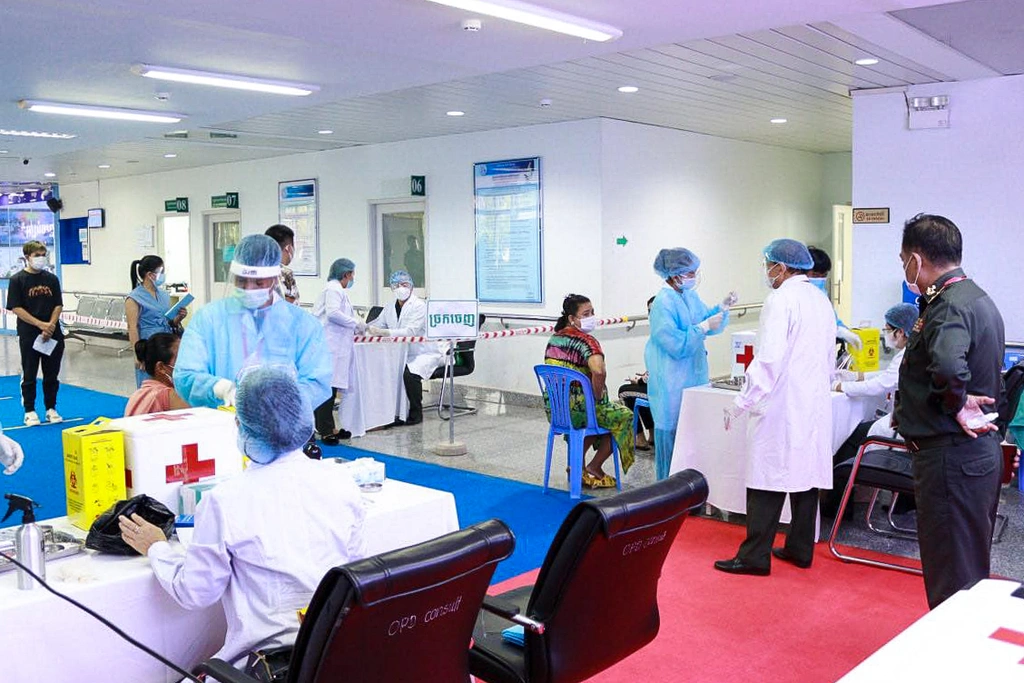 Photo: Zing News
Cho Ray Phnom Penh Hospital (Cambodia) is considered the "brother" of Cho Ray Hospital in Ho Chi Minh City and a "common child" of the two governments of Vietnam and Cambodia. On these days when the Covid-19 epidemic has ravaged Cambodia, Cho Ray Phnom Penh Hospital has encountered many difficulties with its operating capacity decreasing by 50% and many medical staff having to be quarantined, Zing News reported.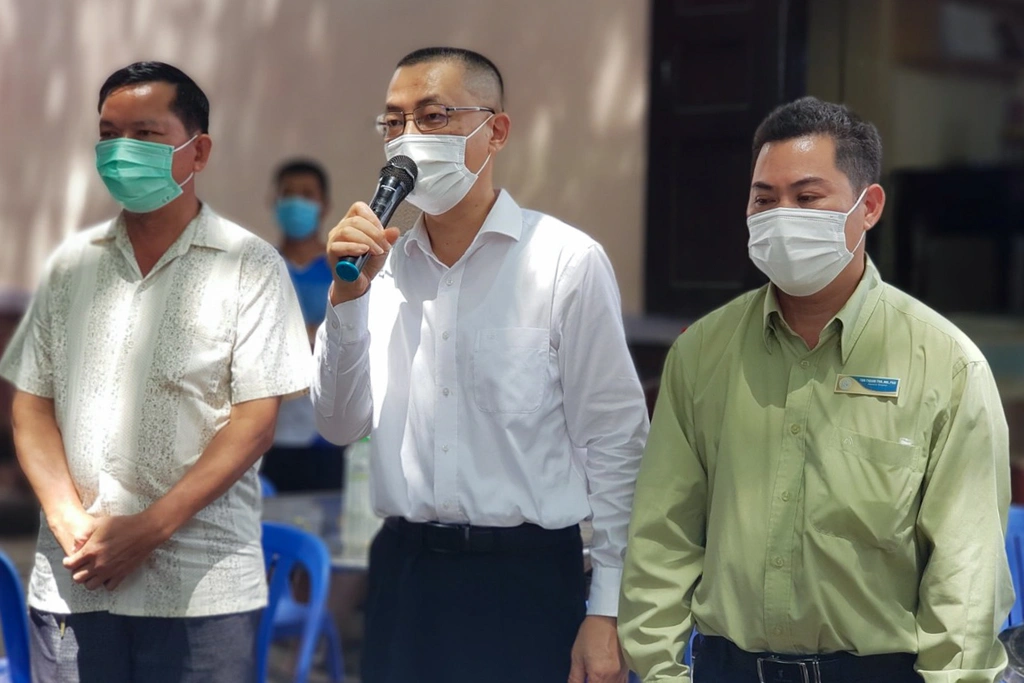 Photo: Zing News
Doctor Ton Thanh Tra, General Director of Cho Ray Phnom Penh Hospital (R), said 24 medical workers of the hospital have been quarantined. The General Internal Medicine Department has been placed under lockdown after a family member of a patient tested positive for the virus.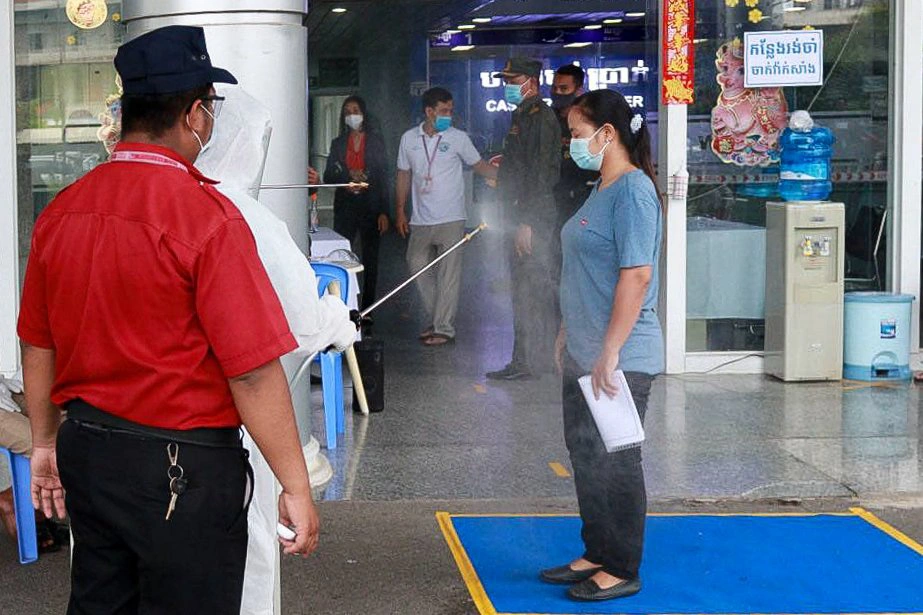 Photo: Zing News
According to Doctor Tra, the hospital is always willing to receive patients in the context that the capital has been under lockdown, despite the risk of infections it would face. He added that in Cambodia if a person is hospitalized, the whole family will accompany to take care of him/ her, which makes it difficult for treatment as well as epidemic prevention and control. The hospital also regularly disinfects the areas to prevent Covid-19.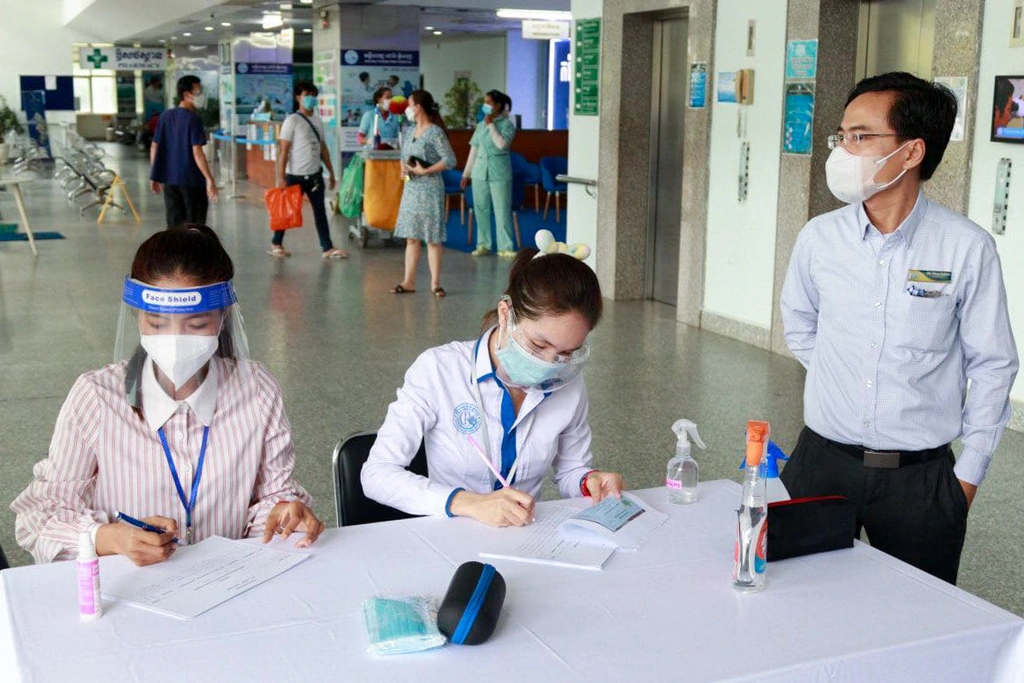 Photo: Zing News
Medical staff at the Cho Ray Phnom Penh Hospital are prioritized to be inoculated with the Covid-19 vaccines. 125 medical workers out of 326 completed their second shots. Amidst the complicated development of Covid-19, the hospital has mobilized more personnel to ramp up the control at the entrances.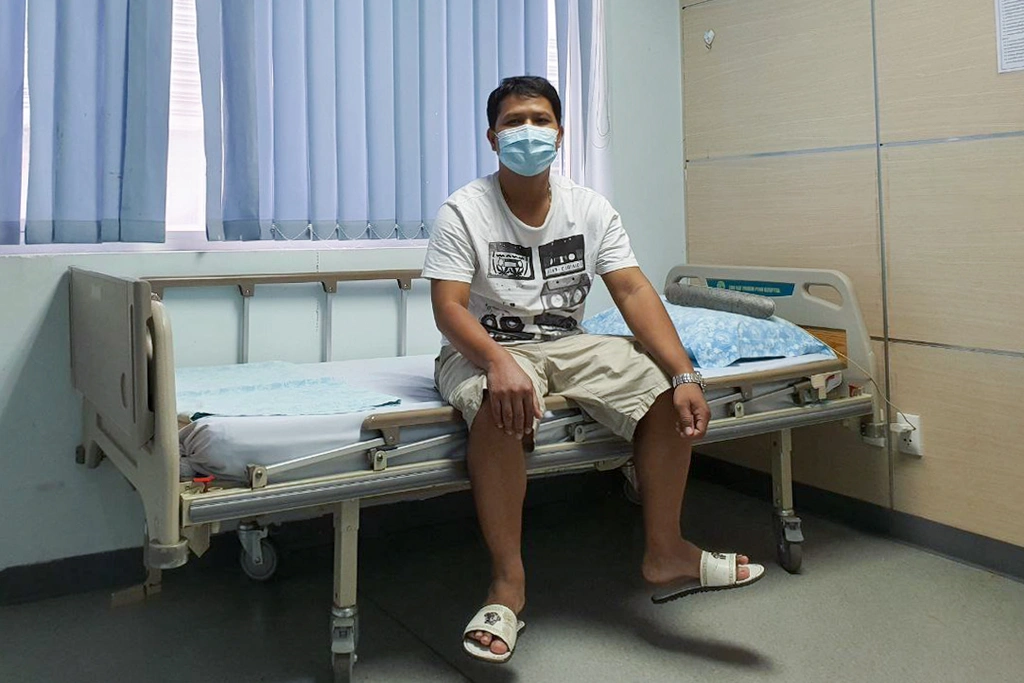 Photo: Zing News
The hospital has also prepared nearly 100 beds for quarantine.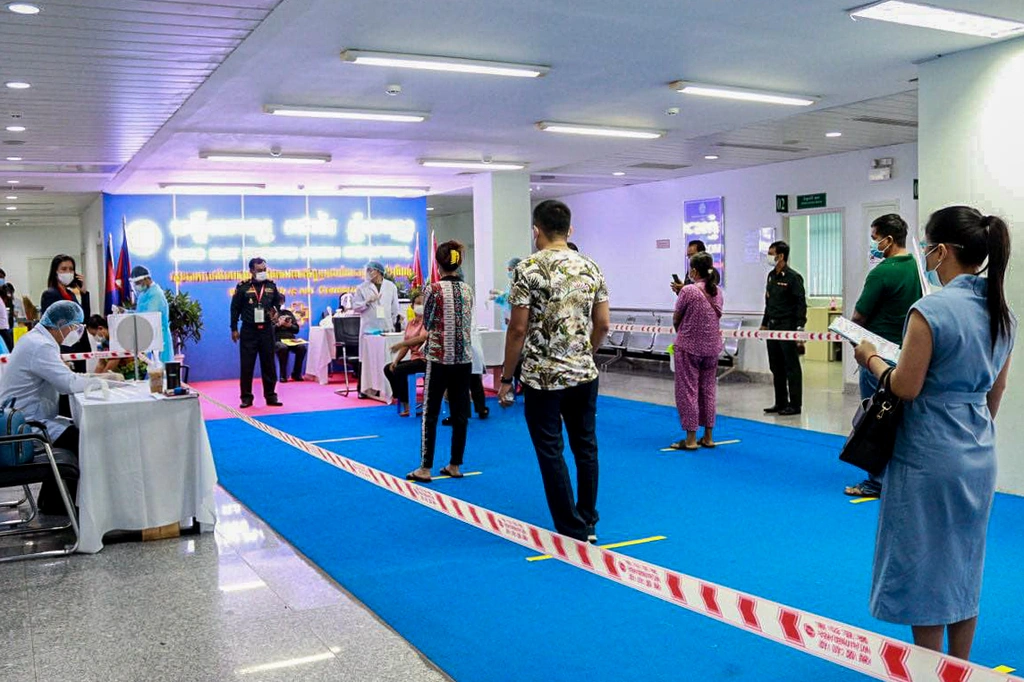 Photo: Zing News
This health facility, in coordination with the local authorities and Cambodian army force, has organized the vaccination for residents. The hospital gives the vaccine to about 300-400 people per day.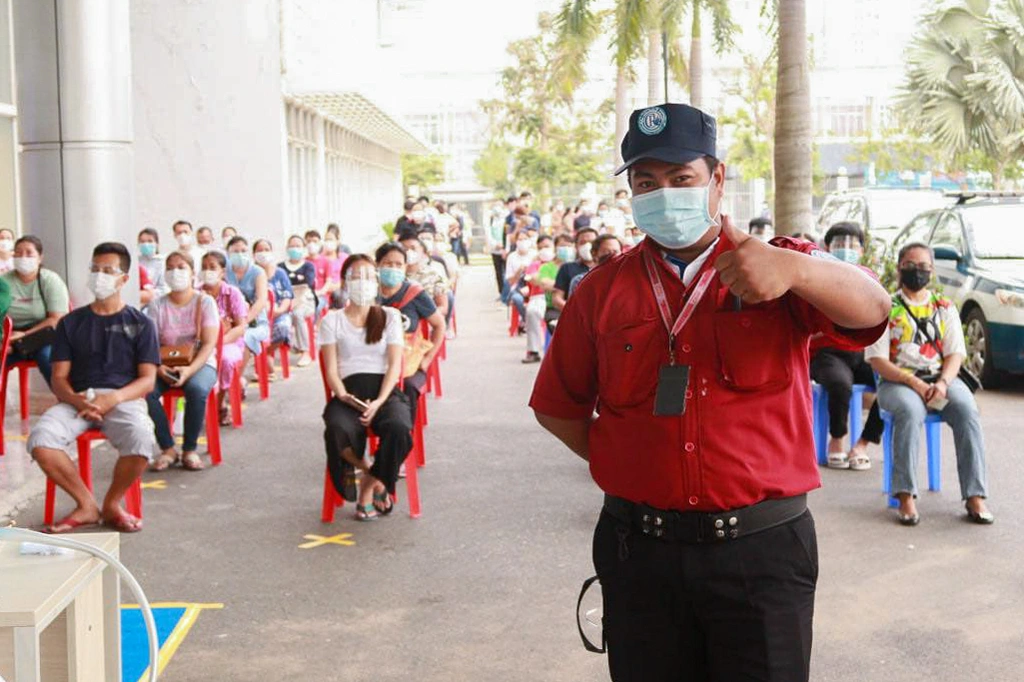 Photo: Zing News
The hospital's director said that in spite of Covid-19, the hospital remains its good operation. It's the patients' trust that motivates Vietnamese medical workers here to complete their duties.
Cambodia is expected to register another high number of cases. Up to 2200 hours on Tuesday, more than 650 COVID-19 positive cases have been detected, officials familiar with the numbers said.
They added that Phnom Penh will again register a high number of cases followed by a few other provinces.
Cambodia's battle to contain the Coronavirus and flatten the curve remains challenging and may get worse with the inter-province travel ban and access to tourism sites opened with the economy in mind said Khmer Times.
However, the lockdown in Phnom Penh, categorized into three color schemes denoting different levels of risk have been introduced and the map released this evening may be a better option but food shortages are being reported as access to food has been constrained by movement restriction or ban and closure of most markets.
Complaints of price increases have also become rampant.
As of Tuesday evening, Cambodia has logged 11,063 cases; of which 10,513 are linked to the outrageous February 20 community; outbreak. 82 deaths have also been reported.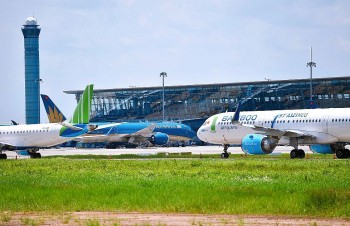 Economy
Vietnam Business & Weather Briefing (August 9): Vietnam's economic growth is expected to reach 7.5% in 2022, new securities accounts hit a near two-year low in July.