The White House on Friday confirmed the second case of coronavirus this week, now in Vice President Pence's office, as both the president and his No. 2 have recently begun traveling again, NPR reported.
Pence spokeswoman Katie Millertested positive for the virus on Friday, after having tested negative Thursday.
Concerns over the threat of transmission around the President's inner circle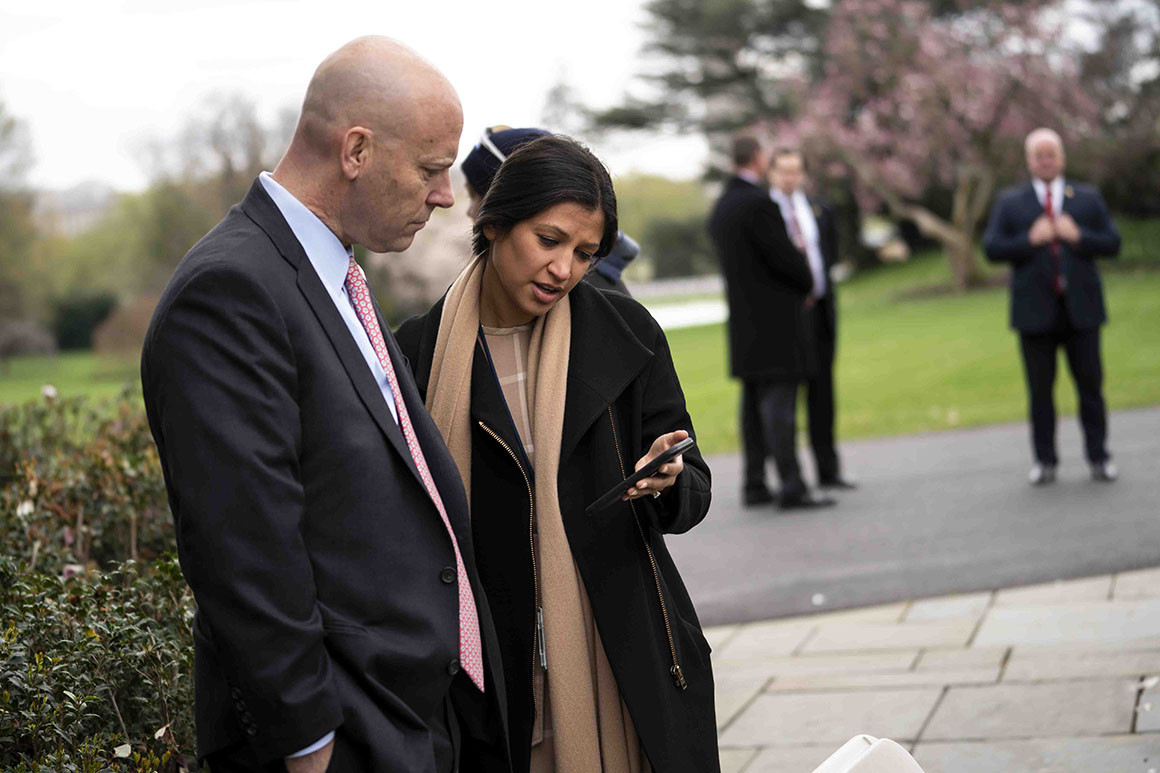 Vice President Mike Pence's press secretary Katie Miller, center, speaks with Pence's Chief of Staff Marc Short, left, on March 24 in the Rose Garden of the White House. | Doug Mills-Pool/Getty Images.
According to Politico, Katie Miller's positive diagnosis for Covid-19 puts the potential threat of the infection squarely into the president's inner circle. Miller serves as the vice president's top spokesperson, traveling with him frequently and attending meetings by his side. She is also married to another top White House aide and senior adviser, Stephen Miller, who writes the majority of Trump's speeches and spends copious amounts of time around the president, Jared Kushner and Ivanka Trump.
"Thank you all for your prayers and well wishes. I'm doing well and look forward to getting back to work for the American people," Miller tweeted Friday night.
Katie Miller's positive diagnosis raises the risk that, through both her and her husband's daily work, a large swath of the West Wing's senior aides may also have been exposed to the novel coronavirus.
"She's a wonderful young woman, Katie, she tested very good for a long period of time," President Donald Trump said on Friday during a meeting with congressional Republicans at the White House. "And then all of the sudden today she tested positive. She hasn't come into contact with me. She's spent some time with the vice president."
Nobody else shows any symptoms or have any feeling of sickness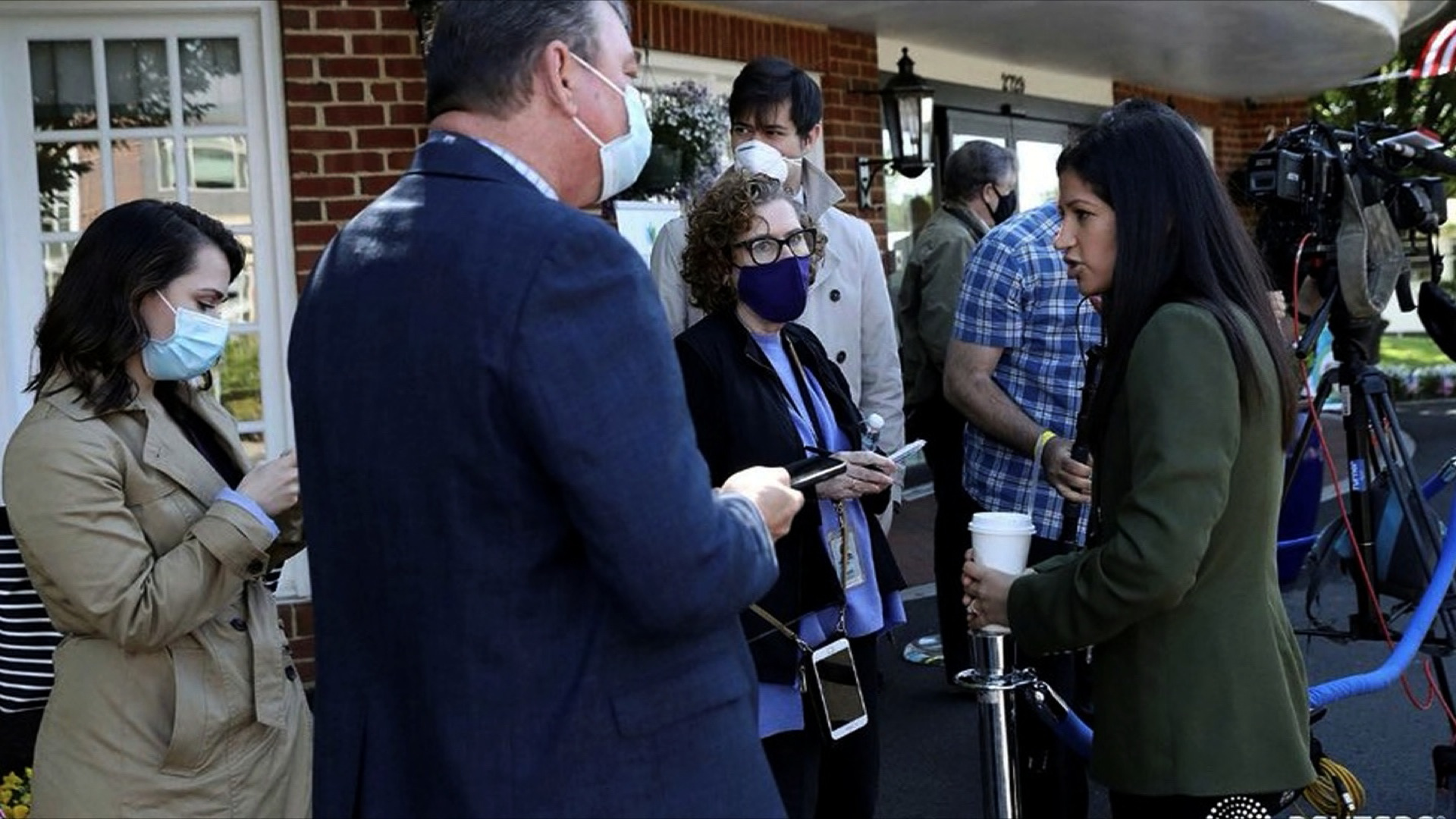 The photo shows Katie Miller speaking to press the day before testing positive. Photo: CNN.
President Trump told reporters Friday that Miller hasn't come into contact with him but has "spent some time" with the vice president.
The discovery caused Pence's departure to Iowa on Friday morning to be delayed by more than an hour, a senior administration official told reporters traveling on Air Force Two with Pence.
Katie Miller was not on the plane, but the White House is tracing her contacts and asked six people who had already boarded Air Force Two at Joint Base Andrews to leave the flight, the official said.
"Nobody else was exhibiting any symptoms or having any feeling of sickness. We asked them to go get tested and to go home out of an abundance of caution," Trump said. Pence and about 10 members of his staff are tested daily, the official also said.
The six deplaned staffers subsequently tested negative for the virus, the official said.
Miller is the second person in the White House orbit to test positive for the virus this week, after one of President Trump's aides — a member of the military — tested positive earlier this week.
Who had Katie Miller met before the COVID-19 test?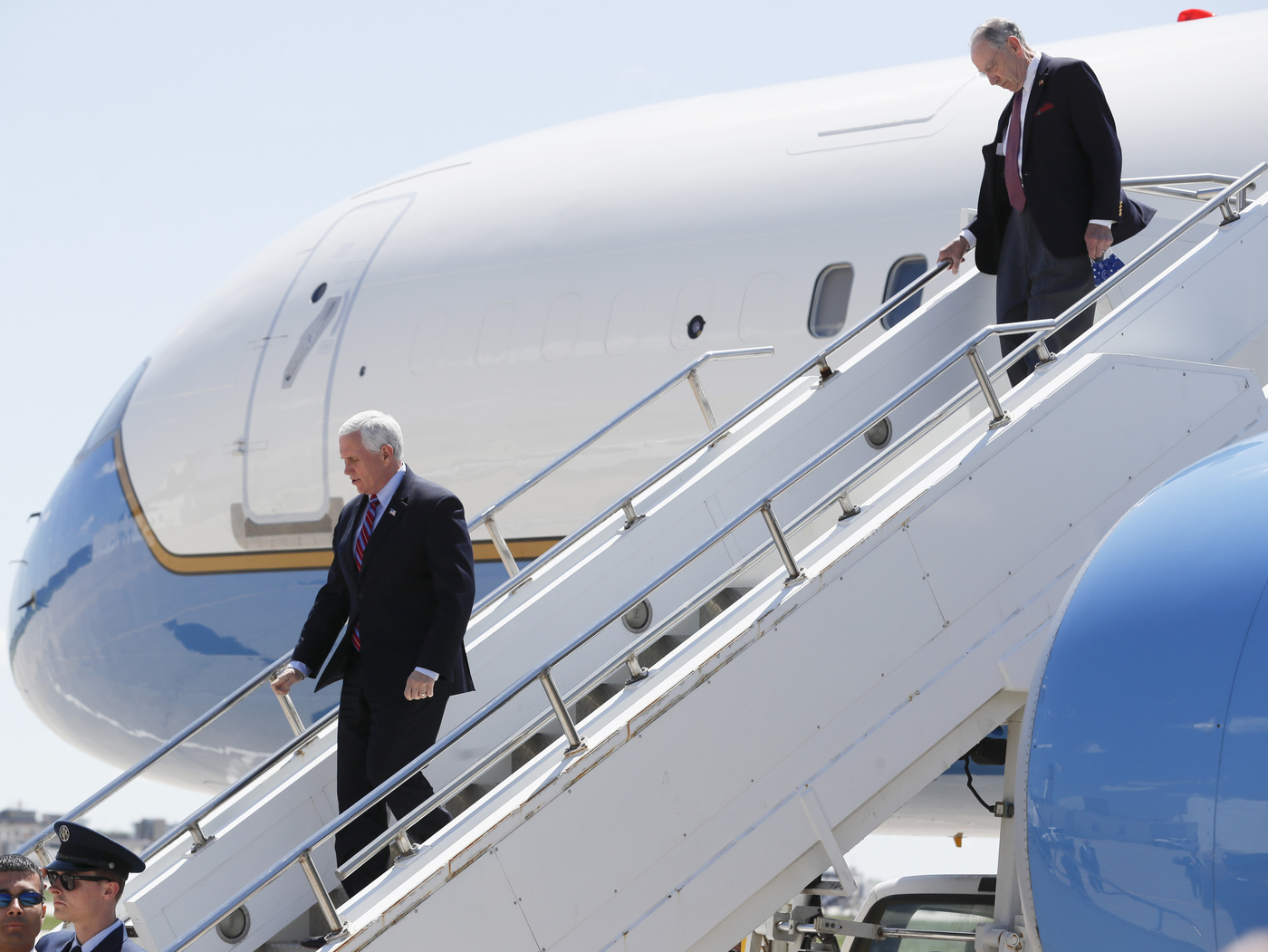 Vice President Pence's flight to Iowa was delayed more than an hour Friday morning after one of his staffers tested positive for coronavirus. The White House had six people to deplane Air Force Two before it left.Charlie Neibergall/AP
The White House said on Thursday that it would now test those in contact with the president daily rather than weekly, NY Times reported.
Despite the possible close proximity of both the president and the vice president to these aides, White House press secretary Kayleigh McEnany attempted to downplay the risk to the president, saying on Friday: "I can assure the American people that their commander in chief is protected."
Trump has thus far declined to wear protective face masks in public. When asked whether the most recent cases of COVID-19 should have prompted the president to wear a face covering during a World War II commemoration meeting with nonagenarian and centenarian veterans earlier in the day, McEnany was noncommittal.
"This president is regularly tested. This president will make the decision as to whether to wear a mask or not. I can tell you those veterans are protected. They made the choice to come here because they've chosen to put their nation first. They wanted to be with their commander in chief on this momentous day," McEnany said.
McEnany also declined to detail how close the president had come to his aide in recent days.
Take every caution to shield the President from the virus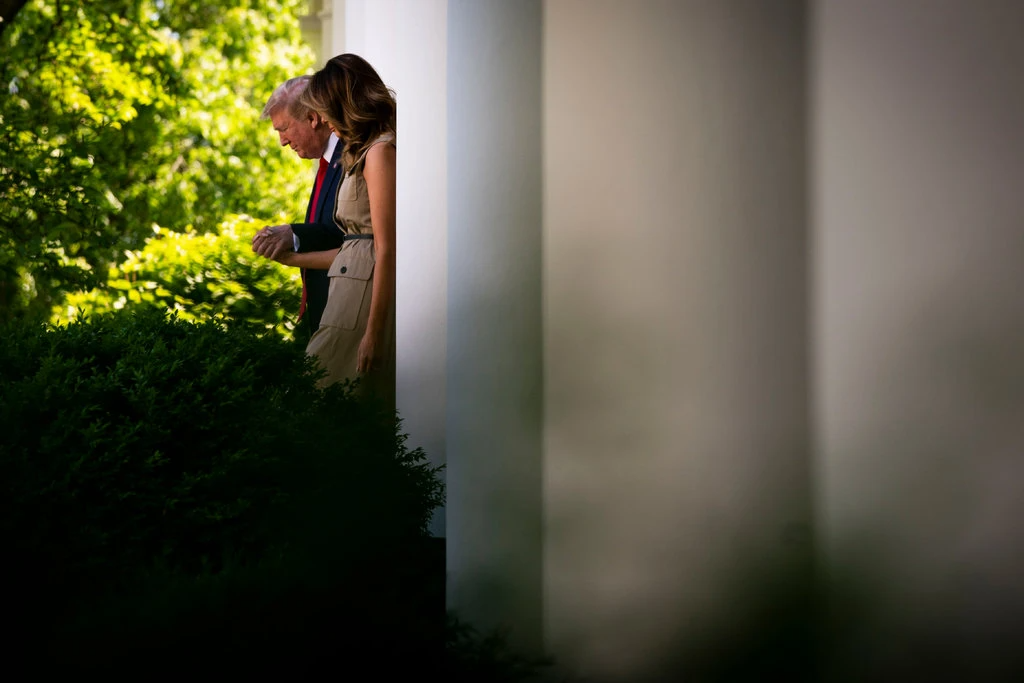 President Trump and Melania Trump, the first lady, on Thursday during a National Day of Prayer Service event in the Rose Garden.
The military aide's illness was first reported by CNN on the day before eight World War II veterans — each older than 95, an age group at high statistical risk for serious illness from the virus — are scheduled to take part in a photo-op at the White House and an event at the World War II Memorial nearby to celebrate the 75th anniversary on Friday of the German surrender, known as V-E Day.
According to NY Times, Judd Deere, the deputy White House press secretary, said in a statement that Mr. Trump's physician and the White House's operations team takes "every precaution" to protect the president, his family and the White House complex.
"In addition to social distancing, daily temperature checks and symptom histories, hand sanitizer, and regular deep cleaning of all work spaces, every staff member in close proximity to the president and vice president is being tested daily for Covid-19 as well as any guests," Mr. Deere said.
Lyan Vu