Libra Horoscope 2022: Yearly Predictions for Love, Financial, Career and Health
Libra Horoscope 2022: Yearly Libra horoscope 2022 highlights many noteworthy changes waiting for you in various aspects of life. The year would be favorable in many areas of your life. Think things out of the box to meet the growth spectrum this year.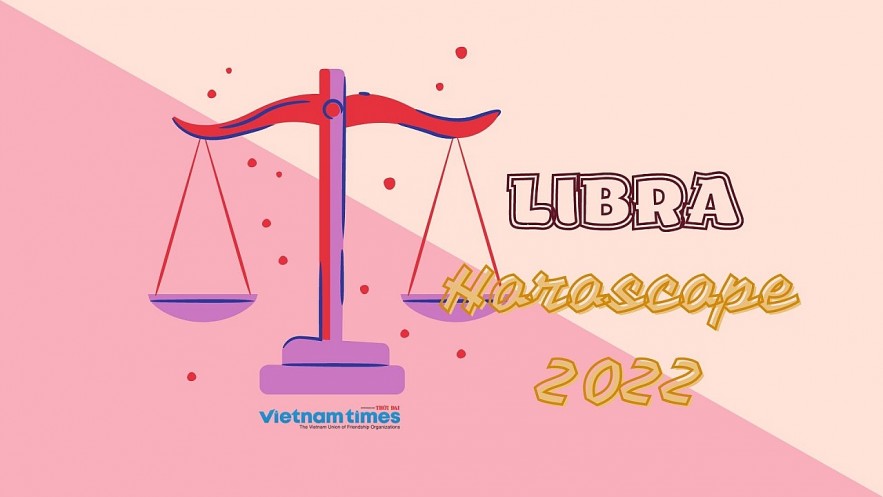 Libra Horoscope 2022: Yearly Predictions for Love, Financial, Career and Health. Photo: vietnamtimes.
Yearly Planetary Horoscope
2021 is long gone, and a lot of the more challenging and more uncomfortable moments are gone with it. 2022 will be the year for all the Libras to figure out how to move ahead. Primarily through the first half of the year, many blessed transits are coming up. Some could even bring about auspicious circumstances when it comes to getting your efforts recognized at work. Alternatively, if you're the boss, you may find that your subordinates are a lot more willing to work on projects with speed and efficacy. For most of the Cardinal signs, this is a year focused on career opportunities and how to make the best out of the world's current situation. Though, for you, Libra, as the year progresses, relationship matters may regain the spark you've been looking for, for a while.
According to gotohoroscope, the early year's highlight will be the Jupiter transit that started back in December through your 6th house. This will soften the Venus retrograde effects in your 4th house and affect the home and family. The workplace will be a sweet retreat from family issues or any home repairs that you may be going through at the moment. Still, there's no need to get too stressed out about the Venus retrograde. Once she gets moving again in February, the mishaps that may cloud your home space will surely fizzle out. This might be the year when you get a head start on a routine that will help enhance your creativity at work as well as your health and wellbeing. 2022 is the year of a happy and fulfilled Libra. It's best to be prepared for a busy year ahead.
Moving forward, we have the first Mars square Uranus of the year in March. This transit happening through your 5th and 8th houses will be one of the establishing assertiveness. Especially if you have children and they have been giving you a headache for the past little while, this transit will be the one to reinforce an enough is enough attitude. For those of you who don't have children, this house also symbolizes one's work's metaphorical offspring. This includes any creative project that you may have planned. If that's the case, be watchful of any project partners, especially if they give you a loan. If possible, it's best to leave monetary matters like these for before this transit happens (January-February). Uranus's influence may cause some unexpected mishaps.
In April, however, we have one of the two most auspicious transits out there. Especially for Libra, since Venus is the ruler of your sign. April will be the month of a Venus and Jupiter conjunction right at Venus' exaltation degree. All the jargon aside, these are the two most blessings planets in astrology getting together in a rather once-in-a-lifetime fashion. This happening in your 6th house makes the transit really good news when it comes to your health. With that being said, it would be wise to start a gratitude practice for these two planets for the month. Venus's day is Friday, and Jupiter's is Thursday, so take these two days to thank the Universe for these benevolent energies it has invested in you. Remember that what you're grateful for multiplies.
After Jupiter is done blessing you in your 6th house, it will move along to your 7th, where it will stay for the rest of the year and a good chunk of 2023. This will be mainly noticeable towards the end of May when Mars, the ruler of your 7th house, will go conjunct with Jupiter. This is a significant transit, especially for the Libras in committed relationships. Having Aries as your 7th house can cause for some quite heated moments in your love life. Considering the Venus retrograde that happened earlier in the year, as well as the many ups and downs of 2021, at this point, the year will begin to feel a lot different. The Great Benefic, Jupiter, tames Mars whenever they are in contact with one another. This will put that heat towards constructive relationship events—it may even be quite the sexy month. The single Libras (especially women) will likely find themselves enraptured in a heated and adventurous summer love. If you play your cards right, you could even make it last more than just a summer.
After all the excitement, we do have to address some of the harsher transits of the year. All of these will be happening around the end of summer and early fall. The first one is triple conjunction between Mars, Uranus, and the North Node of the Moon. This will happen in one of your more passive houses, so it won't necessarily affect you directly. Still, there's a chance that some people in your life will go through some rough patches. This could likely be debt-related, so advise your friends and even your significant other to be smarter with how they'll be spending their money this year. Especially if your other half is an Aries or Aries ascendant, you want to make sure they're not reckless with their expenses.
After that, we have the last Saturn and Uranus square for a while. This will be a significant reprise of 2021 since this specific transit was the one that characterized most of the world events of that year. Though, this will likely be more of a "going out with a bang" situation. This is mainly concerning your 5th and 8th house, implying that this will be an obstacle concerning your creative projects and how you entertain yourself. This is happening in October, so prepare yourself for a bit of a hectic month ahead. Still, that's nothing that you can't survive.
The year ends with Jupiter retrograding back into Pisces, making the holidays feel a little nostalgic since last year was when the benefic first entered the sign. With all of the ruckus from October, November, and December alike will be months to get yourself aligned again. Jupiter being in Pisces will be beneficial for achieving that. The air of nostalgia will be a breath of fresh air, so it's wise to take the time to be kind to yourself and be grateful for the blessings that happened earlier in the year. Moving forward, the whole world be getting down to business in a whole new way, so taking the time to enjoy and get used to the latest vibes will be highly advised.
Luckiest day: October 22, 2022
Your ruling planet Venus will spend most of Libra season lighting up your sign, making your birthday month even more luxe and lovely than usual. And at the tail end of Libra season, on Oct. 22, you're in for a bonus surprise — as beautiful planet Venus and the sparkling sun will form a super-special alignment in your sign known as the "Venus Star Point." This lucky aspect brings magic and romance, as well as an exciting new beginning related to pleasure, desire, and creativity. It's a great day to get your flirt on and embrace your glamorous side by debuting a sexy new look.
Libra Horoscope 2022 Overview
The beginning of the year will bring happiness and joy in all aspects of your life and you will feel content during this phase. In the middle of the year, you are advised to focus on family relationships, communicate more often with your loved ones, and solve everyday issues. At the same time, hard-working representatives of the sign will make good money in the mid-year.
The last quarter of the month will be favorable for Libra natives. Good luck will accompany you in love and at work. By the end of the year, significant changes in fate are likely. There will also be an opportunity to switch from everyday worries to escape from reality for a short time. It means that you might plan a short trip or a vacation. Unusual tasks and goals will arise, and the circle of communication will expand.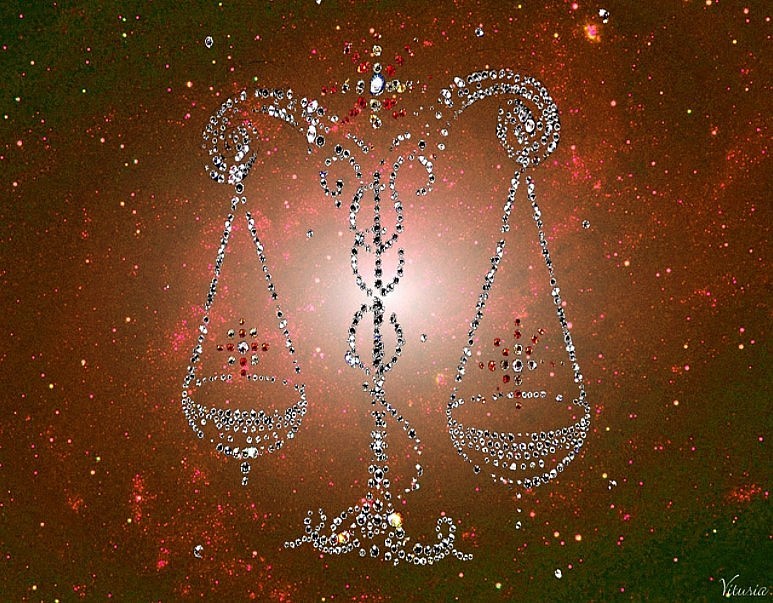 Libra zodiac sign. Photo: horoscope2021.
According to astrosage, the beginning of January will be good, and you will get good results from your labor. You may be very active at this time, and you will meet many new friends, and there will be closeness in your family.
From the months of February to June and again from September to December, you have to pay attention to any documentation. Any person can show their interest in buying movable and in movable property. One should have a consultation with the elders of the family before buying or selling a house. If you want to start any work, it would be favorable for you to get economic benefits.
After August, the situation will be average regarding money matters. You can be involved in conflicts with your parents during this period and should be cautious. There might be some problems in a relationship. If you have started a new job, stay cautious and be responsible, and also you have to put in some hard work in both love and money matters as well. It would be best if you also stay vigilant about your health.
In the last quarter, you have to be cautious about your health, and it is advised not to show any carelessness regarding your health. Taking rest along with the work regularly will keep you fresh. Overall a great year ahead. Success will touch your feet. It is the time to prove your worth, and your social sphere also expands.
The year 2022 would be a lucky period for Libra natives as Saturn will be in the fifth house of Aquarius. You will start from the base, and there will be newness of all sorts. Changes and opportunities abound these days. However, do not overexert yourself. Maintain a low profile all this year.
Libra Horoscope 2022 for Love
For some Libra folks, you may not be able to maintain good relations with your partner. One of the main reasons for this could be family issues or not spending enough time with your partner, says your Libra horoscope love 2022. Amid the busy schedules and hustling, bustling times, do not forget to pause for love and your loved one. Always keep the intimacy, friendship, and romantic times lit in the relationship. A strong relationship does not happen overnight. It takes time, patience, and love for the connection.
According to ganeshaspeaks, married couples may tend to show their emotional feelings towards their partner. To sustain harmony, you need to avoid such feelings and be relaxed. All this emotional turmoil may stress you as per the 2022 libra love horoscope. The stress may be more evident in your shoulder. We suggest that you meditate to get rid of the stress. Practising yoga and meditation may help you stay calm and composed.
Make sure you take 20 mins out of your day to practice meditation, calmness, and peace. Meditation and self-control may help you relax to get rid of this situation. You may be going through a challenging time in your relationships, but you need to keep a positive mindset as a positive mindset helps you look at your future positively.
In recent times, for some people, life may have been full of ups and downs. For example, some of you may feel cheated because of the recent breakup, and you may also reflect on current events and realise that you cannot always predict what may happen in the world of love!
Love is not like the other attributes where you need planning and execution. It is a wild card, and it has its whims. There is a hope of a potential new romantic partner. Your prospects for romance continue to be bright. Take it all in stride and enjoy the good times while they are here.
Libra Love Horoscope 2022 for Singles states that the folks who have been looking out for a partner may be someone exciting to be around with. If you plan to start a new relationship, make sure you do not go overboard with it. Play safe, and you may find an answer to how you see your love and connection in life.
Suppose you see the connection and feel like taking the relationship to the next level. Make sure you do not rush into marriage immediately. Always keep the communication clear. Let them know what you are looking for in a partner when it comes to love and relationship.
It is always good to let the person you love and feel connected with know your views and expectations. This may help you be with a like-minded partner. This communication may solve half of your qualms. You can also spend some quality time with each other before making it official.
For some folks, this year may bring a perfect time for your romantic life. Libra Love Horoscope 2022 indicates a favourable one for your love life. While for some, this year may need many efforts to bring your love life back on track. You may need to put a lot of effort to get around the love you both shared for these years. You may have to get back the spark and get back the intimacy in the relationship as per libra horoscope 2022 love life.
Go out for more dates just like you all did before. In case you do not feel like spending time outside, you can have dates at home. You have an option of candlelight dinner, or you could do movie nights at home. Let your partner see all the efforts that you are putting into the relationship.
Try not to get into arguments or fights. Be patient with each other and try to see things from your partner's perspective. Try to understand that you two need to work and invest in your relationship.
In the winter of 2022, some Libras will voluntarily move away from their loved ones, pursuing exclusively their own interests. At the same time, representatives of the sign will demand moral and financial support from the household, and the fulfillment of household duties. The horoscope warns that such an alignment will inevitably lead to scandals in the family, and soon Libra will have to solve everyday problems on their own. Some representatives of the sign will prefer to retire for a while, but they will quickly feel the intention to return home. The family horoscope recommends that you treat others with great respect and do not put your desires above the interests of others.
In the summer months of 2022, instead of taking a vacation, you will need to take care of the health of someone close to you, spend time with children, and visit elderly relatives. At the same time, a number of tasks will arise related to comfortable living and home coziness. The scales will have to carry out repair work, fix furniture and equipment, and put in order the backyard territory. With the arrival of autumn, family relationships will finally be filled with bright positive emotions. The horoscope of 2022 predicts a favorable period for many representatives of the sign, however, some Libra at this time will decide to part with the other half. At the same time, it will not be possible to completely end the relationship; both sides will more than once make attempts to reconcile.
Libra Horoscope 2022 for Money
The financial horoscope 2022 promises Libra not the easiest period. The winter lull at work will lead to a noticeable decrease in income. At the same time, many representatives of the sign do not want to save and control spending. Some will ask for financial help from loved ones, others will borrow money or apply for a loan. In the spring, when all resources are exhausted, Libra will have to look for new sources of income or work hard at their previous place of work. In summer, the situation will be complicated by the large expenses associated with the needs of children and the solution of everyday problems.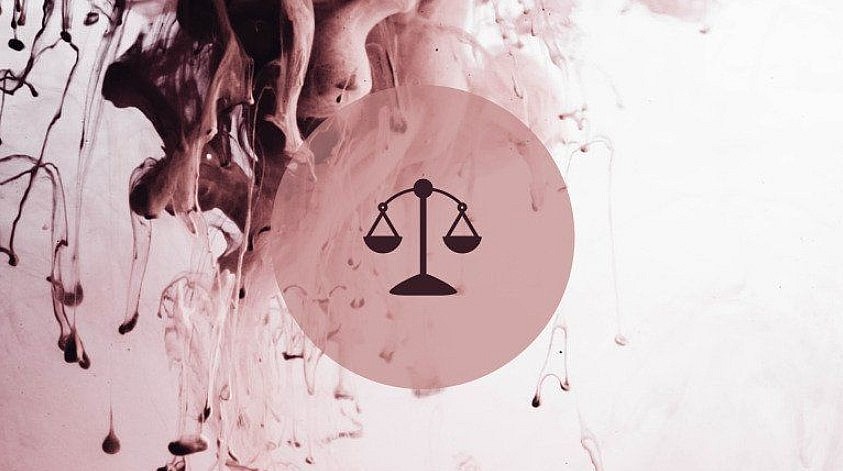 Libra Horoscope. Photo: thehoroscope.
By the end of the warm season, the financial situation of Libra will change for the better. Finally, you will be able to make good money and at the same time save money, avoiding unnecessary purchases. In the fall of 2022, the horoscope promises, in addition to regular income, a significant one-time profit. It can be winning the lottery, receiving an inheritance, gratitude for a service, a gift or a bonus. The funds will come in handy to prepare for winter. Libra will not be able to save or invest profitably in 2022. In addition, the stars recommend that you be wary of debt obligations and calculate your solvency before applying to the bank for a loan.
According to astrotalk, Libra finance horoscope 2022 predicts some criticality and dilemmas at the beginning of the year. Therefore, a perfect organization and planning are needed to work on financial management. However, on the other hand, if you keep up the efforts and the right pace, things would seem easier than they are. There would be multiple sources of income, and keeping a check on where you are spending it is "Super Needful." Also, to save yourself from any crisis, involving people you know and can rely on would be ideal, suggests the planetary motions of the New Year 2022. However, in the second half of the year, the annual Libra horoscope 2022 predicts that you may take a chill pill and have a little blast with the hard-earned and saved money you possess.
During the last week of January, Mars will transit in the third house, the house of fortune. This period is ideal if you plan to invest in or buy any kind of property for yourself. You will be able to seal a better deal that will benefit you in the long run. The good time to invest in property shall remain till the month of April. Post the month of April, Ketu will leave the house of wealth. Thus, opening new avenues for you. The annual Libra wealth horoscope 2022 also predict that this transfer would bring for the Libra income from more than one source. In this period, you may also invest in projects like renovation, buying a new gadget, or a vehicle for yourself.
Going further, the month of August will prompt you to add on to your savings. In the month of August, your Libra finance horoscope 2022 suggests that you may gain from any of your previous investments. It could be from an FD getting mature, from selling equity shares, and so on. However, amidst the high gains in this period, may sure you don't get blown or lured by it. AstroTalk astrologers suggest that in the year 2022, the Libra natives must try their best to save as much as possible as it is the perfect opportunity to do so.
Moreover, if you own a family business, the earnings from this source may remain stagnant till the half of the year and will only surge after July. Any kind of new investment in the family business must only be done after August. Taking loans, if you seek one, would be easy for you. However, make sure you use it wisely. Interestingly, the Libra teens, who are very conservative about their money, will likely spend money this year to tick off some tasks from the "55 things you should do before you turn 30"list. It is a good start for you as, our Astrologers say, life is very unpredictable, and you must live it for yourself every once in a while.
Libra Horoscope 2022 for Career
According to astrologyk, the career horoscope 2022 promises a rather ambiguous period. Problems and lulls are expected in the winter months. A long break from work, unpaid leave, dismissal is possible. In the spring, we will have to actively act to change the current situation. The emergence of new mentors will help Libra discover hidden potential in himself. It will turn out to organize your own business, get another job or find a source of additional income. The horoscope warns: at first things will go with a stretch. Only the most hardy representatives of the sign, ready to work day and night, will be able to make money quickly. The rest will be lucky in the second and third ten days of October, when Mercury enters the constellation Libra. For this period, it is advisable to plan the most responsible negotiations and events.
In the fall, the worries associated with work will noticeably decrease. Career will suddenly take off. Relations with management and colleagues will improve. The horoscope recommends Libra not to stop there, set bold goals, look for sources of new knowledge, and strive for further development. By the end of 2022, some representatives of the sign will have a tempting offer. There will be an opportunity to take a leadership position or move to get a more promising position. However, do not make hasty decisions. It is important to soberly assess the level of upcoming responsibility and your abilities.
Some of you may want to change the way and place of their work, while others just want to bask in intensely in the working style they recently have confronted. Yearly Libra career horoscope 2022 prophecies that there might be some ups and downs in your career world if you have recently jumped into a new business or job. However, if you are a student planning to pursue higher studies, time would be yours in the second half of the year. Self-employed buddies and job seekers can expect favorability in the middle months of the year. As for those planning a job change, the yearly horoscope 2022 for Libra sign says, improvise yourself a bit and then try for the appropriate opportunities or your dream job.
Furthermore, the annual Libra business horoscope 2022 says that the year will be an ideal time to get into new businesses and ventures. Starting something new will help you seek new opportunities and meet new folks that shall invest in your business later in the year. There are a few specific months you can consider for proposing your plans like the time from March to May would be great for handicrafts or business related to art and crafts. The time from August to November will be ideal for ventures pertaining to garments, etc. The Libra yearly horoscope 2022 also predicts that your income can expect a slow pace, but later in the year, the gains will be good. Plus, your business would also flourish.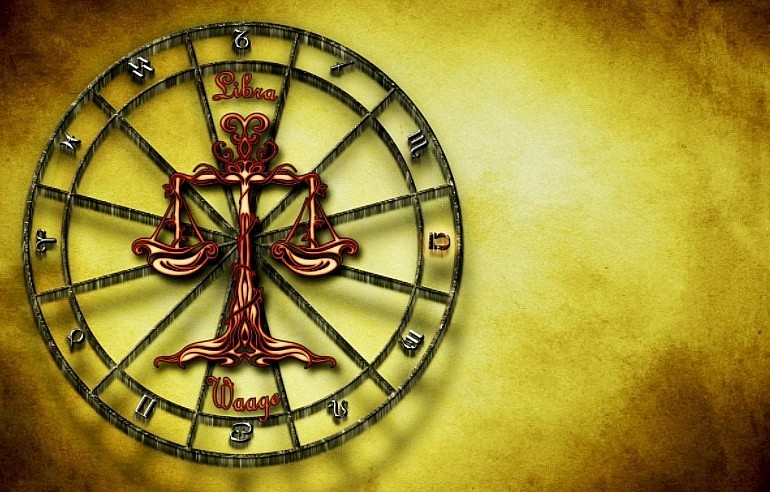 Libra Horoscope. Photo: horoscope2021.
Your time is great for job seekers and changers, but patience is vital in the mid-months of the year. Libra job horoscope 2022 predicts that there will be many opportunities this year waiting in your way. As per your qualifications and skills, you just need to look out for it. Don't worry if you have not got the job of your choice until now or are being rejected the whole time last year, the year 2022 for Libra zodiac sign will let them have their "Dream Job."
For education, the yearly Libra academic horoscope 2022 says that you will flourish in the results of the exams you've given. The streams of your choice will be in your bag as well. Those into creatives will have good mates and mentors for the guidance and company. For the ones trying for foreign studies, a little would do the trick. The career horoscope 2022 for Libra zodiac sign also says by the end months of the year, i.e., October to December, you will get the chance and have an educational career abroad.
You're typically a very cooperative employee and fair-minded employer, and you like things to run smoothly without a lot of drama or mess. So, is 2022 the year you have to step out of your comfort zone and try something new in order to get ahead? Why not, Libra?!
With unconventional Uranus in conservative Taurus this year, a lot of opportunities could be left up in the air. This transit opens you up a bit to new experiences and ideas, so it pays to constantly be on the lookout for career moves that you might not have considered in the past. Job openings that deal with technology, finance, or a combination of the two are a great fit for you this year, Libra, but you might need specialized training before you can step into a totally new role.
As astrology reported, your career becomes fluid and versatile in late May when both the confident sun and the opportunity-promoting new moon meet up in sociable, networking kindred air sign Gemini. You aren't the hard-driving "win at all costs" type of employee or employer, but you do get what you want by using your diplomacy. Complacency can be a side effect of this transit/lunation, but you should be fine as long as you keep your main goals in mind.
Libra Horoscope 2022 for Health
The health horoscope warns that too much activity in the winter period can lead especially careless representatives of the Libra sign to a hospital bed. In 2022, there is a risk of injury, poisoning, burns. In the spring, it is important to eat right and give up alcohol. In the summer, you will have to master the skills of medical care and take care of a sick relative. The experience gained will be useful in the future for taking care of your own health. In addition, the horoscope advises not to neglect the prevention of diseases: from time to time to visit doctors, perform a set of physical exercises in the morning, moderately temper.
Some representatives of the sign should pay attention to the health of the reproductive system, spine and ENT organs. In autumn, a good mood and the energy of the Sun, residing in the constellation of Libra, will give you great health. There will be a desire to go on a diet, go in for sports, give up bad habits. The horoscope advises to gradually begin to restrict food and physical activity in order to reduce the stressful effect on the body. By the end of the year, you can schedule a spa vacation, planned operations or diagnostic procedures, while it is advisable to refuse the services of cosmetologists and tattoo masters.
You might hold an okay-okay life in terms of health this year, according to the Libra health horoscope 2022. Your anxieties might bring you some unfavorability in your healthy lifestyle. But, it is solely in your hand how you wish to deal with it. You can either grow it in your head or meditate on it and believe in yourself. Relax and keep a little check on your diet plan because everything affects your eating habits. If you will maintain a proper diet and refrain from the stress of work, love, and other aspects of life, the year will go good in all ways for you, as per the health horoscope 2022 for Libra zodiac sign.
Along with it, the advice the planetary motions are showing in the Libra yearly horoscope 2022 is to avoid bad eating habits. Look when you consume your meals and how many times as well. Half of your issues shall be solved with the same. Take your medications from time to time and visit for your sessions without a miss. The Libra horoscope 2022 for ill natives furthermore says that the sick people might mentally feel down. They may feel like they are getting nowhere near better with the treatment they are taking. Thus, do remember to have a second opinion for yourself and don't miss a chance in any manner.
If you are a food and diet lover, then the big thing that cards are showing for you in the New Year 2022 is experimenting with your diet in a way that you can enjoy both of your favorites. Prepare your meals in a manner that both turn out to be delicious and healthy. There isn't anything serious for you in the way as per the Libra horoscope 2022 for diet planners. However, take care of yourself in the middle months of the year. They may turn out hard for you, and with your irresponsible eating habits, you might put on some weight.
A healthy physique shall be your friend in the year 2022. But, that would be the case only if you remember to maintain an active lifestyle. There may occur some minor ailments like cough, cold, or stress issues. But, they might all be temporary, and as the year would end, all this would pass too, predicts the yearly Libra horoscope 2022 for healthy folks. In fact, some of you can cheat a little and enjoy some good meals or buffets in the third quarter of the year without worries. However, remember to choose the items or dishes to eat that suit your body.
Is the year 2022 going to be a lucky one for Libra?
Librans will have a good year in terms of health, mental wellbeing, and career. However, situations would not be as good in terms of family and business.
Will Libra be able to find employment in 2022?
In the year 2022, individuals can look forward to exciting career options. Your profession would enjoy development and growth and the opportunity to refine your practical abilities.
Will single Librans find true love in 2022?
In New Year 2022, single people could perhaps meet the partners of their lives. All individuals who are sincerely committed to one another possess a good chance of marrying.
In the year 2022, what number would be fortunate for Libra?
The number 7 is an auspicious number for Librans in the year 2022.