Maldives FM thanks Vietnam for material and spiritual support to deal with COVID-19
Foreign Minister of Maldives Abdulla Shahid conveyed to Deputy Prime Minister and Foreign Minister Pham Binh Minh his country's appreciation for the Vietnamese Government and people's valuable material and spiritual support for Maldives in this difficult pandemic period.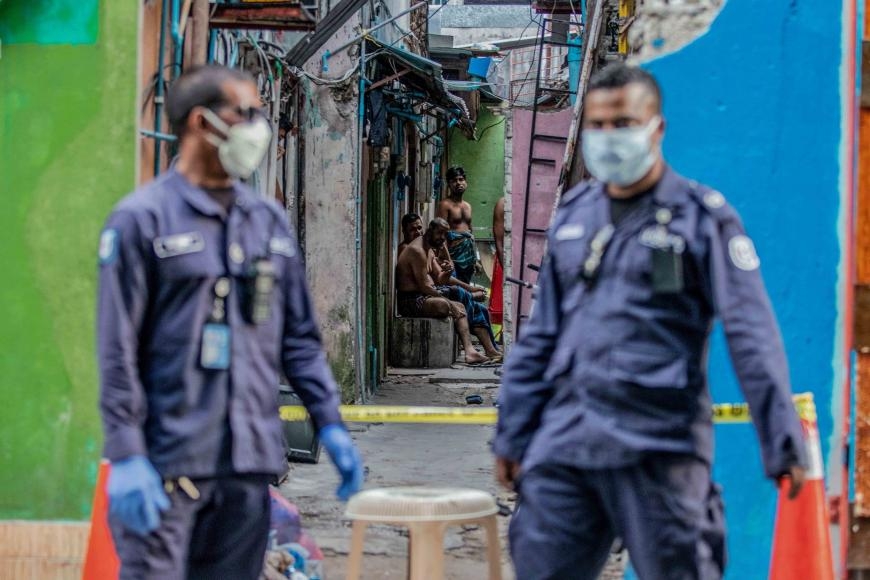 Security personnel patrol a migrant worker accommodation block under quarantine for Covid-19, Malé, Maldives, May 9, 2020. © 2020 Ahmed Shurau/AFP via Getty Images
Shahid held phone talks with Vietnamese Deputy Prime Minister and Foreign Minister on October 9 to discuss bilateral ties and regional and global issues of shared concern, on the occasion of the 45th anniversary of bilateral diplomatic ties.
During the talk, Minh spoke highly of Maldives' efforts against COVID-19 pandemic and initial success in reopening its door to international tourists.
He thanked the Maldives Government for creating favourable conditions for flights to carry Vietnamese citizens home in July.
Foreign Minister of Maldives congratulated Vietnam on successfully coping with the pandemic and switching to "new normal" state with positive economic growth.
He thanked the Vietnamese Government and people for providing valuable material and spiritual support for Maldives in the fight against the pandemic.
In August, Vietnamese Ambassador to Sri Lanka Pham Thi Bich Ngoc had handed over USD 20,000 - a gift from the Vietnamese Government for the Government and people of the Maldives, at a ceremony in Colombo in the presence of Maldivian Ambassador to Sri Lanka Omar Addul Razak.
The two ministers agreed to make further efforts to boost substantial and mutually beneficial cooperation between the two nations to meet expectation of their people.
They pledged to facilitate all-level visits and people-to-people exchange, step up trade, investment, tourism and coordination in fields of strength and demand such as maritime and aquaculture.
The Vietnamese leader affirmed that Vietnam treasures relationship with countries in the Indian Ocean, including Maldives, evidenced via the hosting of the Indian Ocean Conference in Hanoi in August 2018.
Both sides vowed to continue strengthening joint work and mutual support at multilateral forums, especially at the United Nations on the basis of respecting national sovereignty and international law, for the benefit of the two countries' people and for peace, stability and development in the region and the world.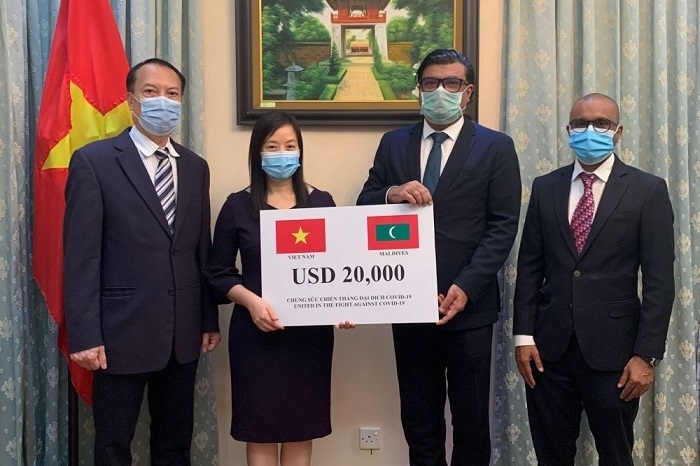 Vietnamese Ambassador to Sri Lanka Pham Thi Bich Ngoc (second from left) hands over Vietnam's aid to support the Maldives in coping with COVID-19. Photo: Foreign Ministry
Maldives authorities have announced the easing of some coronavirus disease restrictions from October 5.
The current nationwide state of public health emergency is set to expire on October 6. Gatherings of more than five people remain banned and face masks are mandatory in public areas.
According to the Health Protection Agency, Maldives has confirmed a total 10,742 cases of COVID-19, out of which 9,589 have fully recovered and 34 have died. There are 1,112 active cases spread across 18 inhabited islands and 20 resorts. Further spread of the virus is expected in the near term.
Meanwhile, Vietnam recorded 1,105 national cases after five imported cases of COVID-19, all from India, confirmed by the Ministry of Health on October 9.
There are now 14,250 people having close contact with registered cases or returning from pandemic-hit regions under quarantine, including 276 at hospitals, and the remainder at other quarantine sites and at home or accommodation facilities.
October 9 also marks the 37th straight day without COVID-19 cases of local transmission in the nation.
However, the Civil Aviation Authority of Vietnam (CAAV) has decided to temporarily suspend international commercial flights to Vietnam to complete the quarantine work after problems have arisen regarding the application of the rules to Vietnamese citizens./.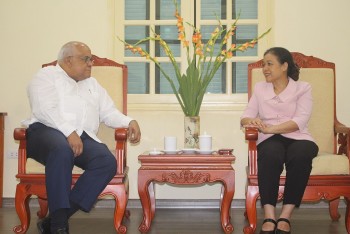 Friendship
Ambassador Nguyen Phuong Nga - President of the Vietnam Union of Friendship Organizations had a meeting and worked with Cuban Ambassador Extraordinary and Plenipotentiary to Vietnam Orlando Nicolas Hernandez Guillen. The two Ambassadors agreed to work closely in organizing solidarity and friendship activities.
Friendship
Colonel Nguyen Duc Hanh, Chairman of the Vietnam - Laos Friendship Association in Thai Binh province, is happy to show the photo of his adopted son Bounpheng Lathamsathith saved on his phone, who is working as a surgeon at Hanoi - Vientiane General Hospital.
June 24, 2022 | 06:58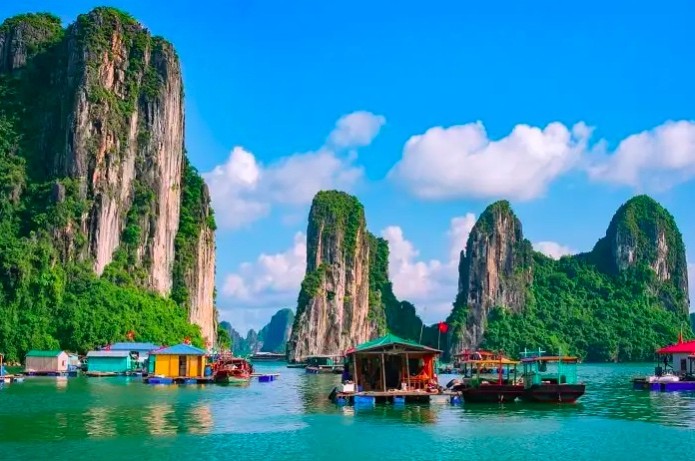 Friendship
In the first five months of 2022, the number of international visitors to Vietnam reached 229,000, an increase of 4.5 times over the same period in 2021; the number of Korean visitors to Vietnam reached 56,500, an increase of 334% over the same period in 2021.
June 23, 2022 | 18:11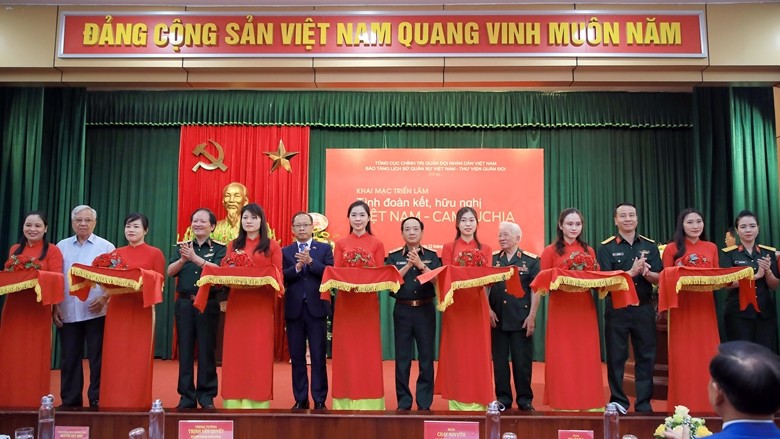 Friendship
The exhibition aims to introduce the world to the victories of two Southeast Asian nations in the fight for protecting peace, independence, unity, and territorial integrity.
June 23, 2022 | 18:06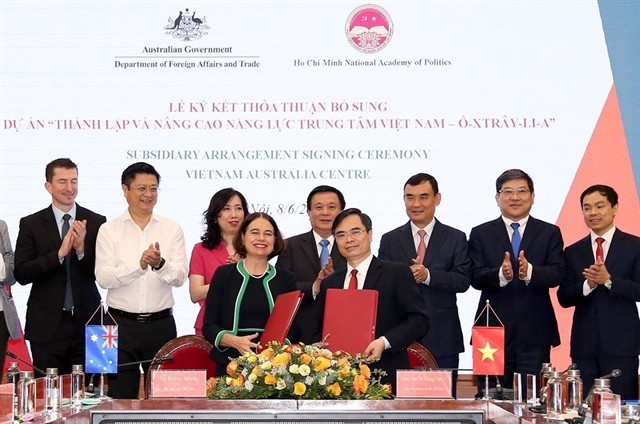 Friendship
The Vietnam Australia Centre (VAC), located in Hanoi, is intended to help Vietnam access Australia's knowledge, skills and expertise, experience in training and scientific research.
June 23, 2022 | 07:39