Over 300 stranded Vietnamese fly home from Singapore
Over 340 Vietnamese citizens have been able to repatriate from Singapore and quarantined upon arrival after a special flight of national flag carrier Vietnam Airlines landed in Can Tho International Airport on May 31.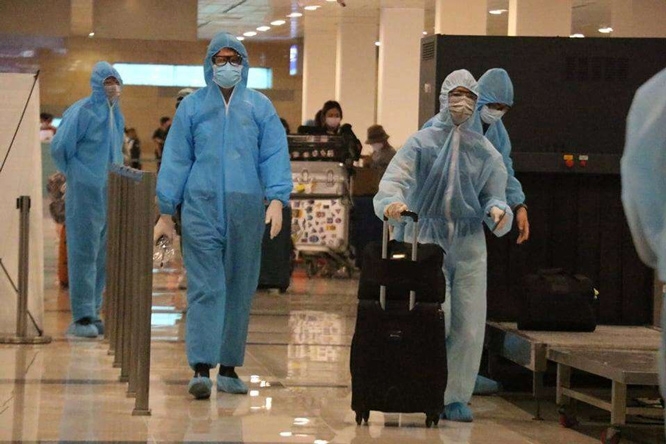 Vietnam brings back over 300 citizens from Singapore.
Passengers on the flight included students under 18, elderly people, pregnant women, people with underlying illnesses, guestworkers whose working contracts had ended and visitors whose visas had expired.
Singapore reported 518 new COVID-19 cases as of noon on May 31, taking the country's total number of infections to 34,884, said the country's Ministry of Health in its daily update.
The vast majority of the cases are work permit holders residing in foreign worker dormitories, CNA reported.
In April, Vietnamese agencies, the Vietnamese Embassy and Vietjet Air, in collaboration with Singaporean authorities, already worked together to bring back over 200 Vietnamese citizens, including children, the ill, and those in an especially-disadvantaged situation.
Vietnam, on the same day, has reported no new coronavirus cases during the past 24 hours, keeping the country's cumulative tally unchanged at 328, according to the Ministry of Health in its morning update.
The one-year-old boy, who was confirmed to have carried the virus on May 30, is being monitored by doctors at the Hai Duong provincial Hospital of Tropical Diseases.
According to the Ministry of Health, Vietnam has gone through 45 consecutive days without new locally transmitted infections.
In compliance with the Prime Minister's directions, the Foreign Ministry will coordinate with the Ministries of Health, Transport, and National Defence as well as domestic airlines to arrange more flights to bring Vietnamese citizens in disadvantaged backgrounds home amid the COVID-19 pandemic based on the domestic epidemic situation and quarantine capacity.
Imported cases, i.e. those returning from overseas, especially epidemic-hit countries, are quarantined immediately after they land in Vietnam to ensure suspected cases are unable to spread the virus throughout the community.
Experts warn the risk of community infection in Vietnam remains high as more foreign specialists, highly skilled workers and Vietnamese citizens stranded overseas due to the coronavirus pandemic are allow to enter Vietnam, reported VOV./.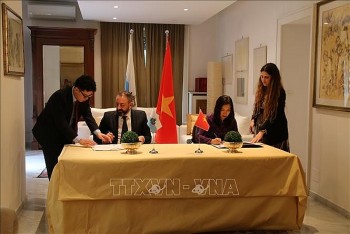 Friendship
The two countries will continue promoting cooperation to enhance growing ties between the two countries based on the good friendship since they established diplomatic relations in 2007.