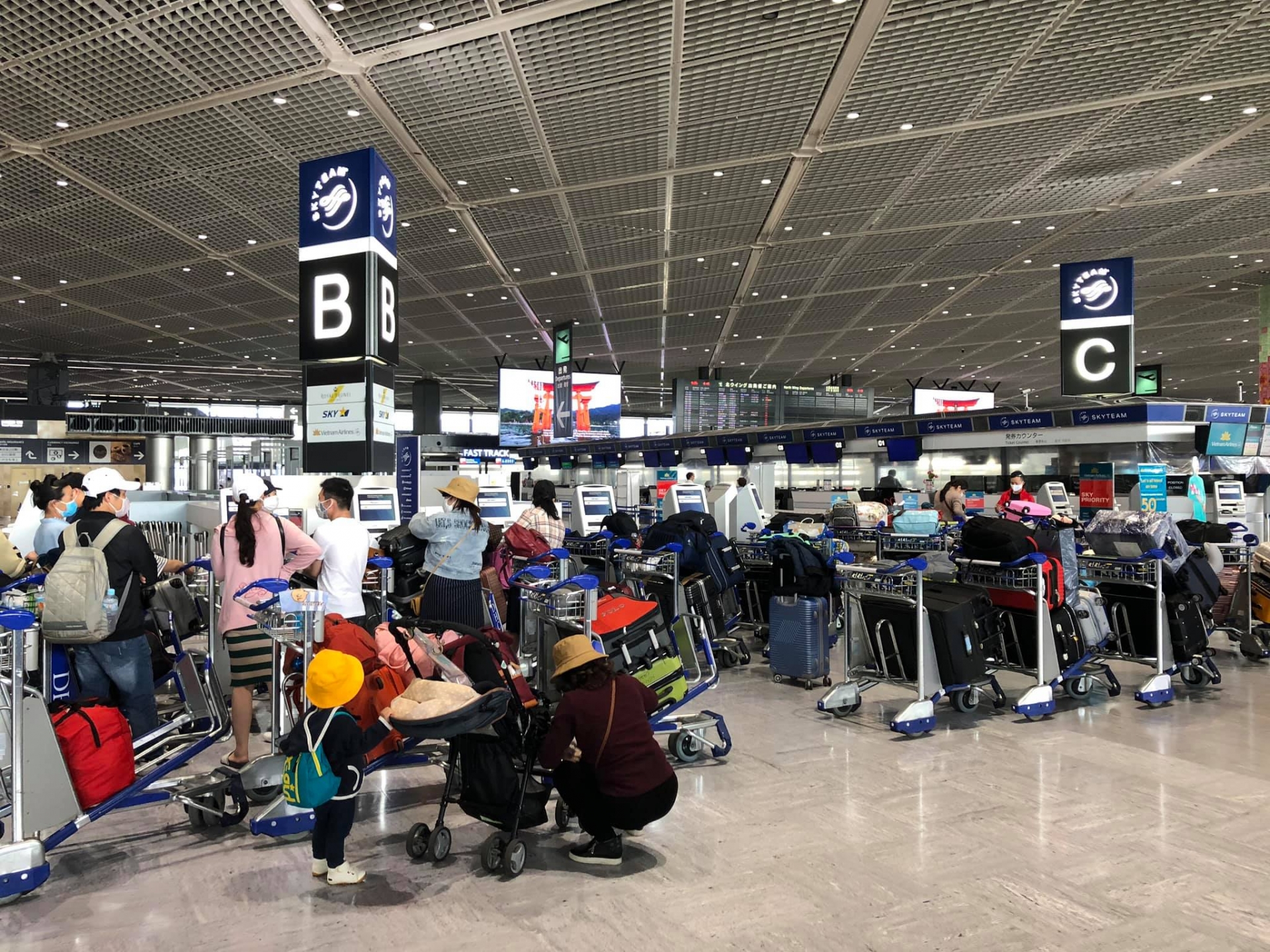 Stranded Vietnamese citizens boarded Vietnam Airlines' flight VN311 from Narita Airport in Japan
Implementing the direction of Prime Minister, the Vietnamese embassy in Japan and other relevant agencies and national flag carrier Vietnam Airlines coordinated with host authorities to conduct flighs bringing home safely 343 Vietnamese citizens.
The majority of the Vietnamese nationals on board the flight from Japan are citizens in exceptional circumstances who need to travel home urgently. They included 141 pregnant women, 84 minors under the age of 18, 36 sick individuals, 19 humanitarian cases, the elderly, students with no accommodation, and migrant workers whose labour visas have expired.
These steps were taken whilst actively co-ordinating efforts alongside local authorities to facilitate the transport of Vietnamese citizens to the airport.
In addition, the Vietnamese Embassy had sent staff in order to directly assist citizens as they finalized all necessary procedures before boarding the aircraft.
The flight from Hanoi to Tokyo also carried antibacterial face masks as gifts of the Vietnamese Government presented to the Japanese Government and people as well as 1,700 boxes of instant noodles donated by Vinh Nghiem pagoda, Vietnam Buddhist Church to the Vietnamese community in Japan.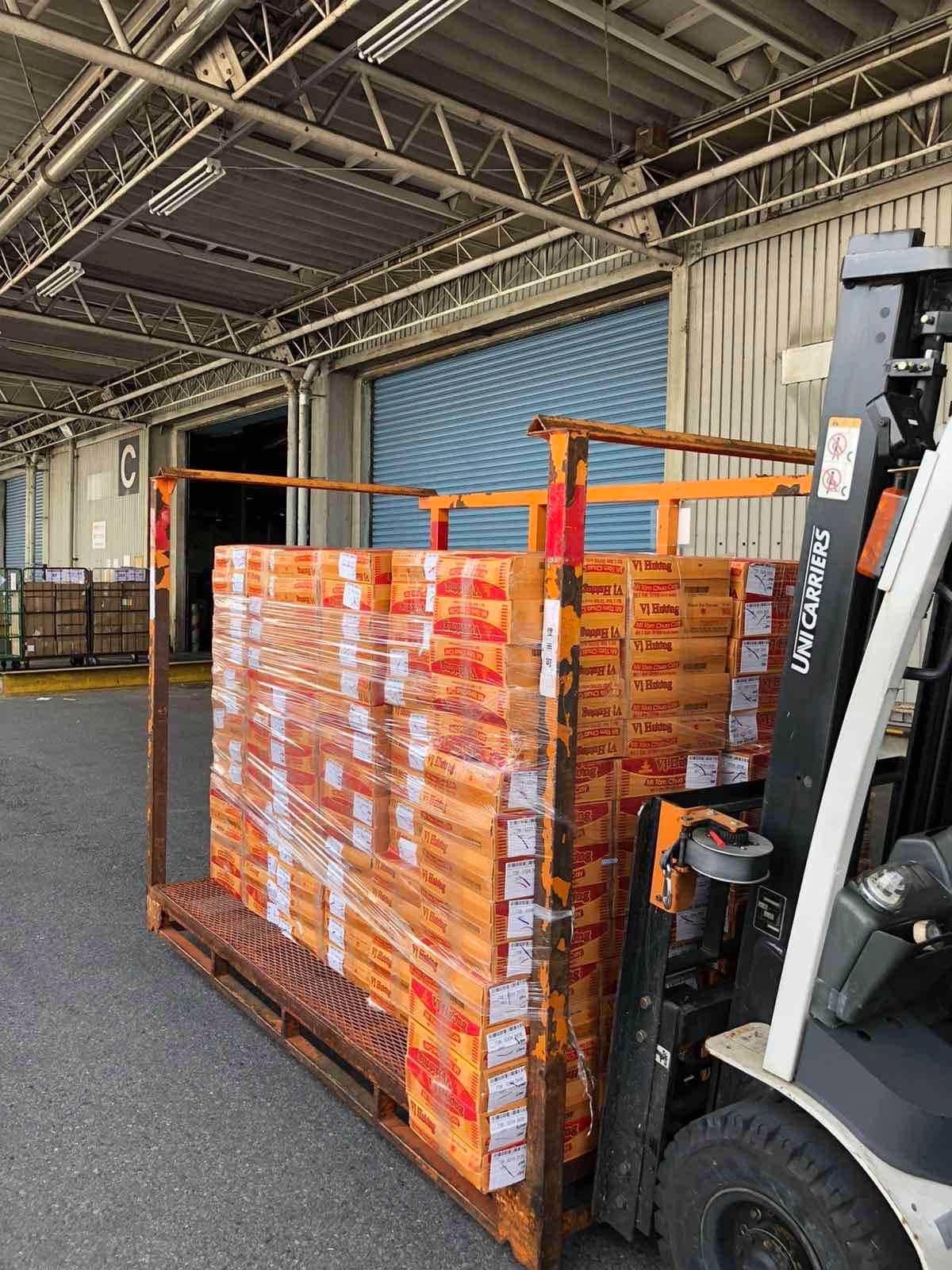 The very same flight also carried 1,700 boxes of instant noodles donated by Vinh Nghiem pagoda, Vietnam Buddhist Sangha (VBS) to the Vietnamese community in Japan.
To ensure the safety of everyone onboard, the flights saw a strict range of measures enforced, with passengers and flight attendants are required to wear face masks.
After landing at Hanoi - based Noi Bai International Airport at 10am on May 25, all passengers and crew members were given medical check-ups and quarantined in line with the country's regulations.
The latest flight comes after two additional departures had taken place on April 12 and April 23 with the country striving to repatriate hundreds of Vietnamese citizens who have been left stranded in Japan due to the fallout from the COVID-19.
In the coming time, Vietnam has planned to operate more repatriation flights to bring almost 2,000 people home from South Korea, Taiwan (China), Singapore, and New Zealand, VOV cited Dinh Viet Thang, head of the Civil Aviation Authority of Vietnam (CAAV).
According to Kyodo News Agency, Japan is lifting the coronavirus emergency declaration roughly seven weeks after it was enforced in Tokyo, Osaka and five other urban areas on April 7.
Abe expanded the measure to all 47 prefectures in mid-April ahead of the Golden Week holidays from late April to early May to encourage people to cancel their travel plans.
Earlier in the month, Abe extended the state of emergency until May 31. But on May 14 he exempted 39 prefectures where the spread of the virus had been brought under control, followed by Osaka, Kyoto and Hyogo in western Japan last Thursday.
Japan has so far avoided an explosive surge of virus infections with over 17,200 cases and 853 deaths reported across the nation, but infectious disease experts have been calling on the public to remain alert for a second wave as restrictions are lifted.
The tally includes about 700 infections from the Diamond Princess cruise ship that was quarantined off Yokohama in February./.
Hannah Nguyen