Over 300 Vietnamese safely return home from coronavirus-hit Angola
The Ministry of Foreign Affairs of Vietnam, the Embassy of Vietnam in the Republic of Angola, competent authorities of Vietnam and Angola, and Vietnam Airlines on June 18-19 jointly organised Flight VN08 from Angola to Van Don (Vietnam) to repatriate 309 Vietnamese nationals.
The Vietnamese Embassy's officials and a group of Vietnamese at the Republic of Angola's airport waits for the repatriation flight on June 18. Photo: Vietnamese Embassy
The passengers consisted of mostly children under 18, the elderly, pregnant women, people with medical conditions, stranded travelers and students without accommodation due to dormitory closure.
Previously, the flight from Vietnam also carried half a ton of medical equipment and supplies, including antibacterial masks, hand wash solutions, and medical protective clothing, to the Vietnamese Embassy in Angola.
The Angolan Ministry of Health has confirmed 166 cases of COVID-19 in Angola. As of June 19, there are 95 active cases, eight deaths, and 64 individuals who have recovered.
The government of Angola has implemented measures to limit the spread of COVID-19. Schools and universities are closed until further notice; sporting events, festivals, and gatherings larger than 50 people have been banned. All borders have been closed and all international flights have been cancelled since March 20.
In the context of imposed travel restrictions, the Vietnamese Embassy in Angola sent officials to support citizens at the airport before their departure.
Vietnam so far has been through the 64th straight day without community transmission of the SARS-CoV-2.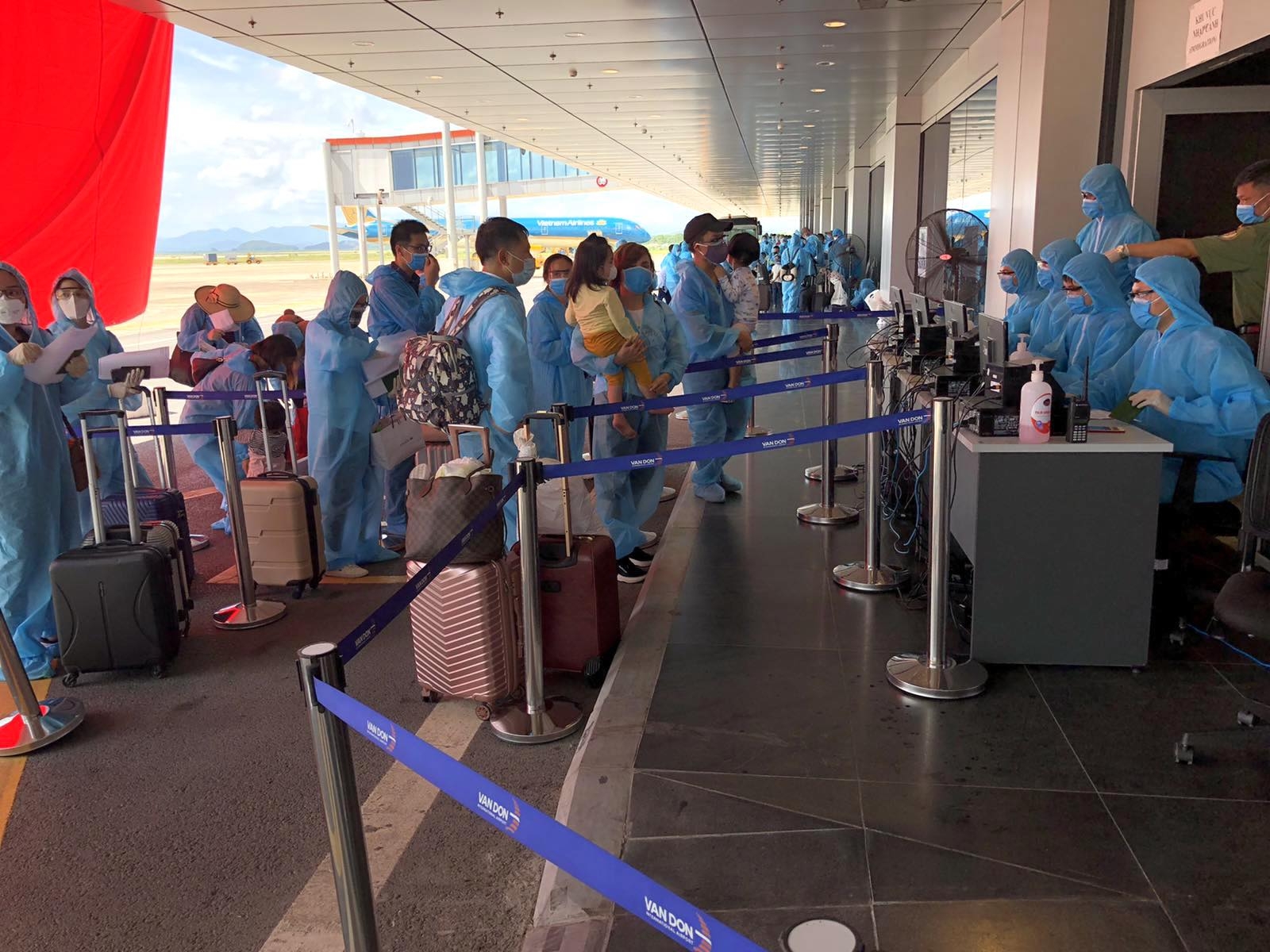 After landing at Van Doi International Airport, all the passengers received health check-ups and were quarantined in line with the country's regulations. Photo: VNA
Therefore, upon their arrival, all passengers received a health examination and went into quarantine as per the regulations to ensure no possibility of community-associated infection.
Service provided to passengers strictly complied with pandemic prevention and control regulations. Pre-boarding temperature checks, health checks, and interviews of passengers were conducted. Passengers were also required to wear face masks during the flight. All members of the flight crew were equipped with complete medical protective gear.
Under Prime Minister Nguyen Xuan Phuc's direction, more similar flights will be arrange to repatriate Vietnamese citizens stranded abroad depending on future developments of the pandemic, the quarantine capacity of Vietnamese localities, and demand among Vietnamese nationals abroad.
Second special flight for Vietnamese in Australia
In response to the demand of a large number of stranded Vietnamese citizens in Australia due to the COVID-19 epidemic, the Vietnamese Embassy in Australia will cooperating with the Consulate General in Sydney and Perth as well as the National Aviation of Vietnam to organize a second repatriation flight on July 3 from Sydney.
The Embassy requested that Vietnamese citizens continue to strictly abide by epidemic prevention regulations in the host country as well as guidance of Vietnamese representative agencies in Australia.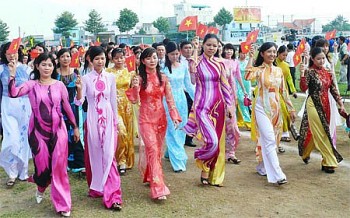 Viet's Home
Vietnamese women have always been paramount in shaping culture and protecting the homeland. To honour their sacrifices and celebrate Vietnam's Women's Day, Vietnam Times has complied a brief list of several amazing Vietnamese throughout the country's lengthy history in an American journalist's eyes.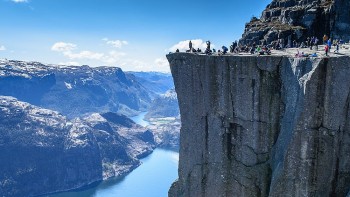 Travel
The Sverd I Fjell, an prominent monument created be the Norwegian sculptor Fritz Røed, are giant swords in stone located in Hafrsfjord, a suburb of the city of Stavanger in Norway.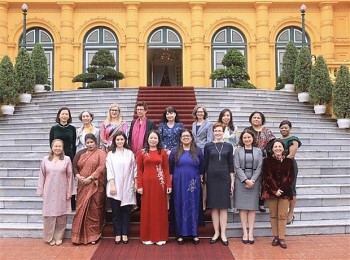 Viet's Home
Vice President Vo Thi Anh Xuan has urged female foreign ambassadors and chargés d' affaires to further contribute to facilitating travelling and trading between Vietnam and other countries.