Overseas Vietnamese's inspiring stories during pandemic time
Living in the US - the world's hardest-hit nation by the novel coronavirus - many Vietnamese Americans have proven that nothing could knock them down, even the deadly virus. The three stories below offer a closer insight.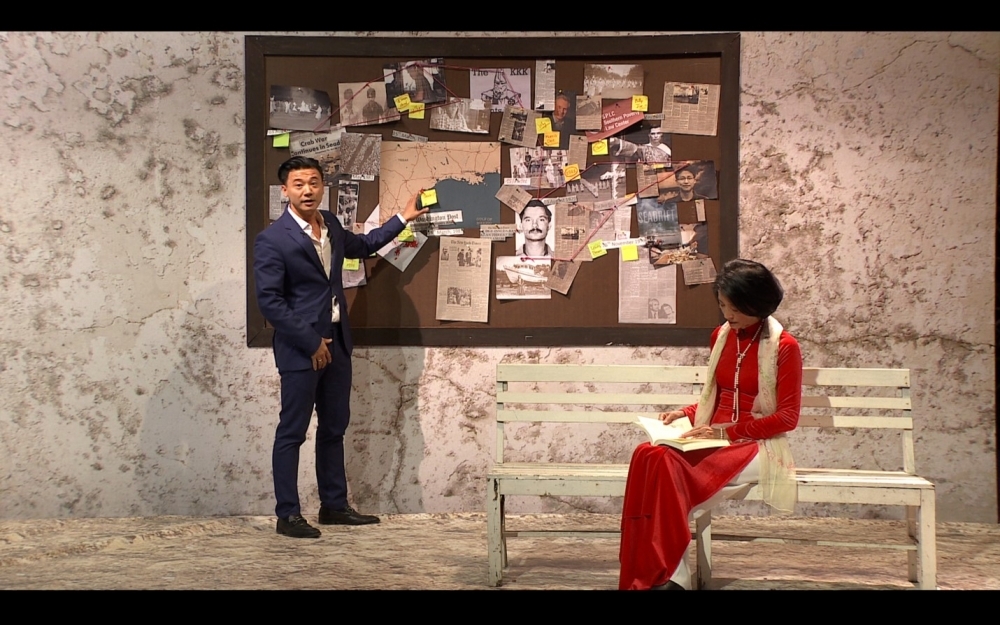 Bui Hong Van is a famous Vietnamese writer (Photo: VTV)
Bui Hong Van, a Vietnamese French was diagnosed with COVID-19 just days after the lockdown orders came into effect in France.
"That day I was going to the supermarket but not sure if I'd caught the coronavirus or not. After a long hesitation, I decided to stay at home lest I could spread the virus in the worst-case scenario. I isolated myself in my house. I've never felt so lonely like that in my life", the Vietnamese writer recalled her first experience with COVID-19 in France.
As a child, she had witnessed so many courageous, resilient Vietnamese during wartime. The severer the hardship was, the stronger and bigger our countrymen grew. The spirit has grown on her and becomes her big encouragement to overcome adversity.
"During the global crisis, I realized that I could not expect any helping hand from others. I must take responsibility for my decisions and save myself", she added.
Van herself looks for every means to survive the deadly virus. She takes good care of daily diets, does regular exercise. Above all, she maintains positive energy, believing that she could fight against the disease.
"Even when I'm almost unconscious, a call from my family and friends has always been a great source of encouragement to win over the disease", Van was quoted.
Van is the representative example of the overseas Vietnamese community who overcome every crisis thanks to their total faith in the Vietnamese spirit.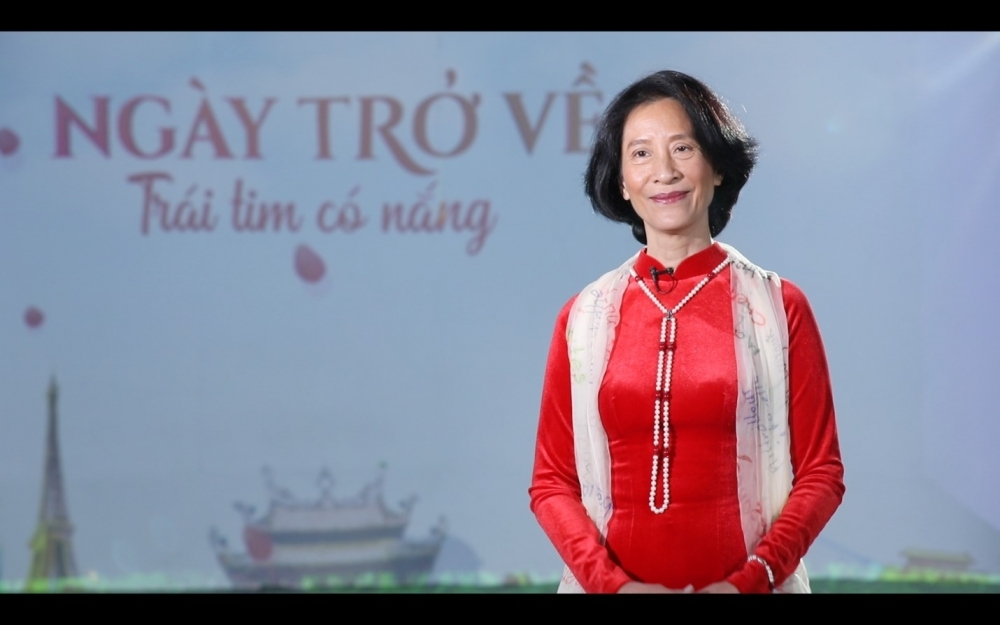 Bui Hong Van contracted the coronavirus in the US and has overcome the disease (Photo: VTV)
Dr. Tien Vo, General Manager of Vo Medical Center in El Centro and Calexico, the US, is another shining example of mutual support during the pandemic time.
As the US is widely struck by the pandemic, doctor Vo and his wife have dedicated their time and efforts to help poor locals get tested for COVID-19 at the earliest time. Numbers of poor patients in critical condition have bounced back to life with the help of the overseas Vietnamese doctor.
Those COVID-19 patients treated by Dr. Vo have formed a volunteer group to go around distributing food to COVID-19-stricken people in need. Vo is touted by local newspapers as an "anti-pandemic star".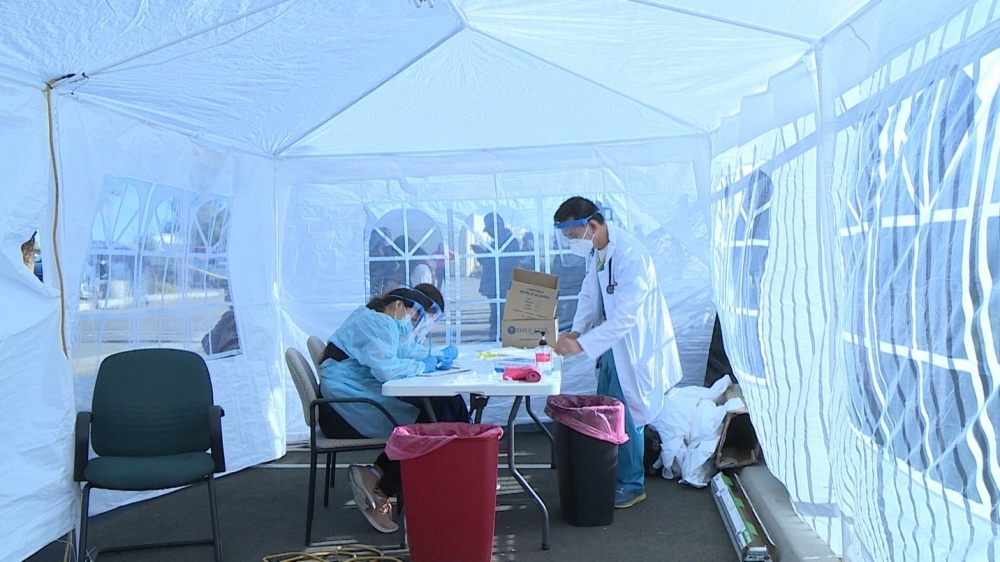 Dr. Tien Vo's COVID-19 testing place (Photo courtesy of Tien Vo)
That is the story of Tam Vu, a Vietnamese professor who is teaching at two famous universities: Colorado (USA) and Oxford (UK), owning 27 patents in the US. Vu also started up with his technology business called Earable
He has created a device that helps people fall asleep faster, sounder, alleviating life pressure, especially the strain from having to stay at home for long time during lockdown and social distancing time.
His philosophy is to always seek opportunities in times of crisis, those companies that can rise up after the "storm" to catch the first ray of sunshine will be the strongest ones in the future.
The three stories mentioned above go to show that even though the COVID-19 pandemic or any other catastrophe can be scary, but strangely, it's like a wake-up call, forcing each of us to find the courage in fear, sources of bond in separation and finding love in hatred. All must come from within, from the values deep inside each person passed down for generations.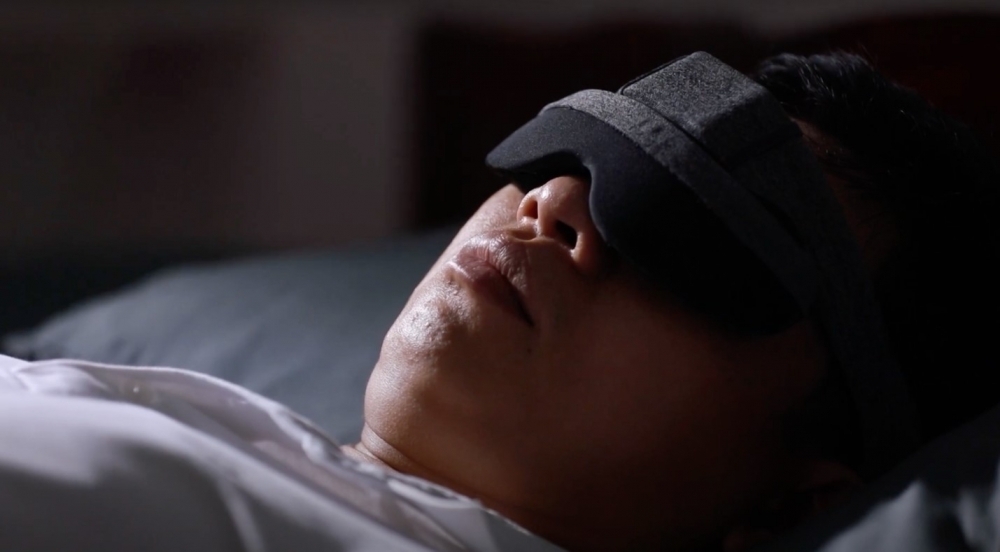 Tam Vu's sleeping device brings people a sounder sleep (Photo courtesy of Tam Vu)
Vietnam is still busy handling the ongoing community outbreak that broke out on Jan. 28 that has since infected 791 in 13 cities and provinces. The epicenter of northern Hai Duong Province has so far accounted for as many as 611.
On January 28, the Lowy Institute published an Index ranking 98 countries and their success in handling the COVID-19 pandemic. Vietnam ranked No2 behind New Zealand, while the US was listed in 94th position.
Vietnam has reported 2,362 coronavirus cases and 35 deaths, despite its population of 97 million.
From previous experience, Vietnam had a long-term plan in place to cope with outbreaks.
Contact tracing, strategic testing, clear messaging, and mask-wearing prevented mass lockdowns, according to Insider.
https://thoidai.com.vn/nha-van-viet-kieu-phap-va-cau-chuyen-chien-thang-covid-19-nho-ban-linh-viet-131654.html?fbclid=IwAR3xAXZlIZNWRc0RcBm7tRTsyqkCujp1TPuUPNeVOCmDwKcHI0-VED8ofHA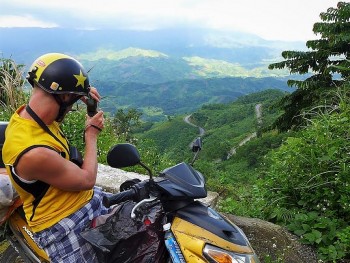 Viet's Home
Written with such love and care for Vietnam, the brilliant travel guides of Tom Divers inspire expats and foreign tourists to explore the wild, remote corners of the nation.