Indonesian -Vietnamese travelling couple quit high-paid job to travel across Vietnam
Indra Wu, an Indonesia national and his Vietnamese wife gave up the high salary job to move to Vietnam to explore the beauty of the S-shaped country.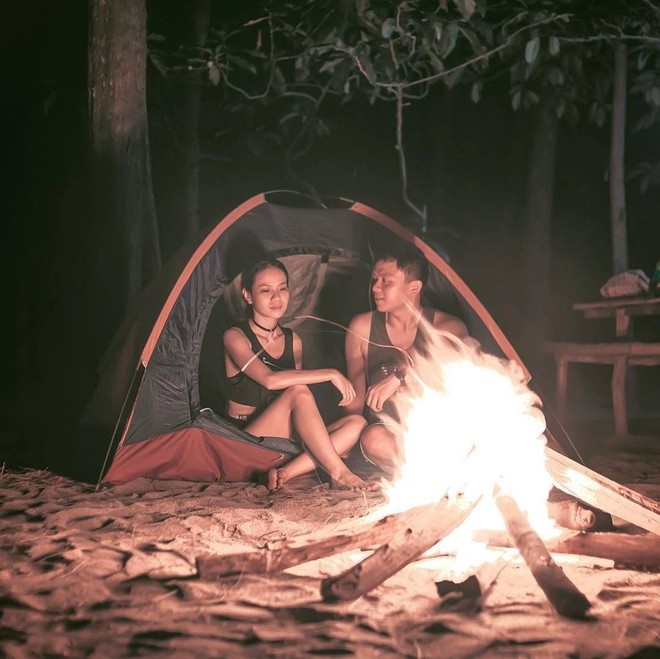 Indra Wu and Hai Yen at a fire camp (Photo courtesy of Indra Wu)
Indra, 32 and his 31-year-old wife Hai Yen from Dak Lak, Central Highland Vietnam first met and fell for each other at a company party held in the Philipines. As their love grew, the couple tied the knot and initially planned to settle down in the Philipines to work and start their family. However, the plan was changed as they decided to quit their high-paid job and moved to Vietnam, aiming to travel and discover the sheer beauty of the S-shaped country.
From a guy with a big passion for singing, Indra slowly "fallen in love" with his wife's traveling hobby. The two have since accompanied each other on every road and famous destinations in the Philippines.
Back in Vietnam, they decided to pack their backs and started off their journey since July 2018. In every step they took, they froze the best moments and most stunning sceneries and put them into the photographs.
"Nice to meet you. I'm from Indonesia and currently traveling across Vietnam with my Vietnamese wife. I really love the Vietnamese people and beauty here. Here's are some of the nice scenes we've traveled to", Indra captioned his Instagram post, which shared a series of photos taken in Vietnam.
"I love everything about Vietnam, you know, its people, its cuisine, its culture", he told Thanh Nien. Indra and Yen have been to around 25 provinces and cities stretching from the Northwest to the Mekong Delta.
When asked about his favorite city, Indra replied "it's hard to choose the place I love the best because each place boats its own beauty and identity".
"I learned that Hue people love spicy food, while the Western Vietnamese have a sweet tooth. Saigoneers drive their motorbikes very fast, their life is always in a hurry. In the meantime, it's kind of less hectic in the capital of Hanoi", he smiled, adding that travel helps broaden his mind.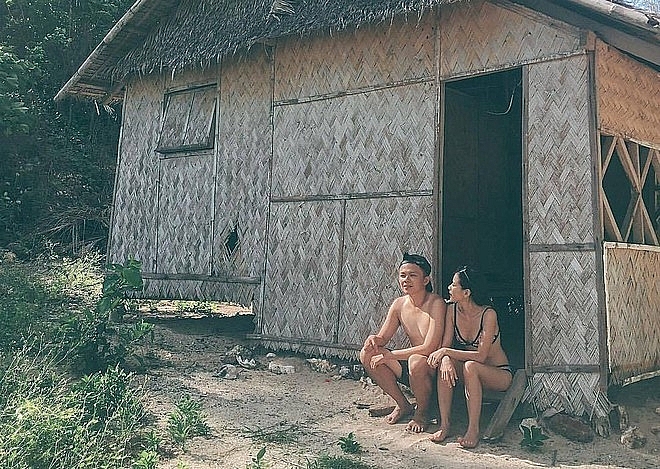 The couple sitting at the door of a cottage (Photo courtesy of Indra Wu)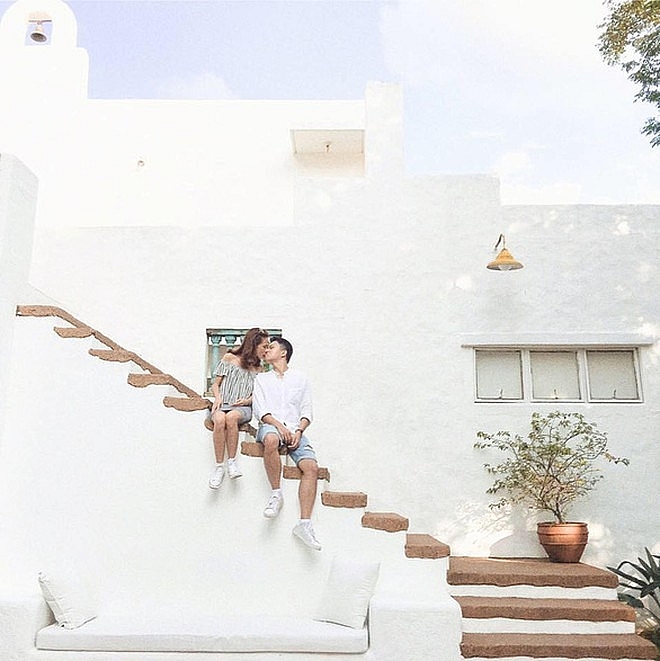 Their kiss is also captured in the photo (Photo courtesy of Indra Wu)
The couple mostly traveled on motorbike for easier sightseeing. Travel expenses are deducted from both their savings and the financed money.
During their time traveling in Nha Trang, Khanh Hoa province, Indra and his wife had a once-in-a-lifetime opportunity to go on a motorbike rally that storming the streets on the day the Vietnamese football team winning the AFF Cup.
"I have never experienced such a victory in my life. We have marched along the different streets in Nha Trang", he excited.
Their plan in recent months has been somehow affected given the complicated situation of the COVID-19 outbreak. At the moment, the couple is living in Yen's hometown, Dak Lak.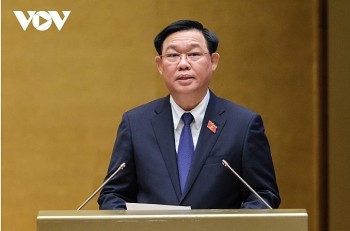 National
National Assembly Chairman Vuong Dinh Hue on May 23 praised the government for its outstanding performance to help the national economy weather the COVID-19 crisis and quickly keep up positive momentum in the post-pandemic period.