Russian Man Spends 6 Years Traveling Across Vietnam by Motorbike
Patiently practicing to get used to a motorbike smaller than his size, Ivan Os (43) has made many trips across the S-shaped country.
"I did not have much expectation. I thought Vietnam did not have anything special and could be similar to other places. However, I changed my mind completely after my trip to Vietnam and I want to tell the whole world about the uniqueness and attractiveness of Vietnam," Ivan recalled.
Ivan came to Vietnam in 2015 and has since then been living and working in Binh Thuan province. His first impression of the S-shaped country was its mysterious beauty. It was not easy to get used to the lifestyle, culture, cuisine or even transport system. Even though he had driven motorcycles in other Asian countries, it took more time to learn how to drive motorbikes in Vietnam. Despite their smaller sizes, motorbike in the country are fuel-saving and durable, a fact that amazes Ivan.
Because his parents were geologists, Ivan has been traveling since he was a child. Photo: Ivan Os
During his first year staying in Vietnam, Ivan spent time to discover the sand dunes, beaches, temples and pagodas in Binh Thuan, then nearby cities such as Da Lat, Nha Trang, and Phan Rang. His journeys became longer because the more he understood Vietnam, the more he found it fascinating. This was the start of his journey across Vietnam.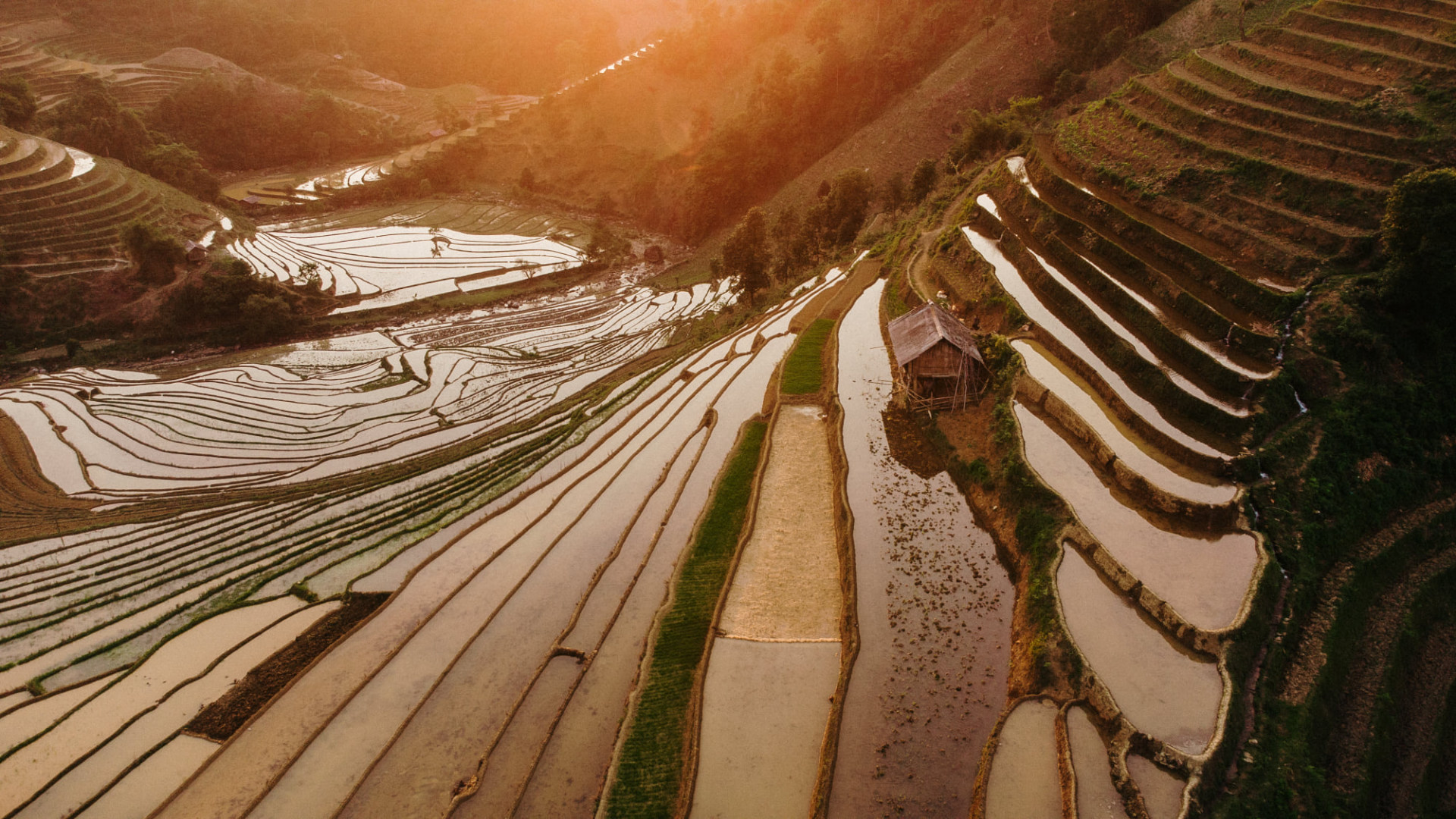 Terraced fields in Mu Cang Chai. Photo: Ivan Os
In the summer of 2020, Ivan rode a Wave motorbike from Mui Ne (Binh Thuan) to Da Lat, along coastal cities such as Phan Thiet, Khanh Hoa and Da Nang to northern provinces such as Ninh Binh, Quang Ninh, Hanoi, Cao Bang, Son La and Lao Cai. In three months, he drove to the farthest mountainous areas in northern Vietnam and filled his Google map with marking spots. In total, Ivan had travelled around 7,000 km. However, he has not been to the Mekong Delta.
He went to the seaside and mountainous areas to marvel at the majestic natural landscapes or to villages to observe locals making traditional handicrafts. His most favorite place was Mu Cang Chai in Yen Bai province, with winding terraced fields and a rich local culture.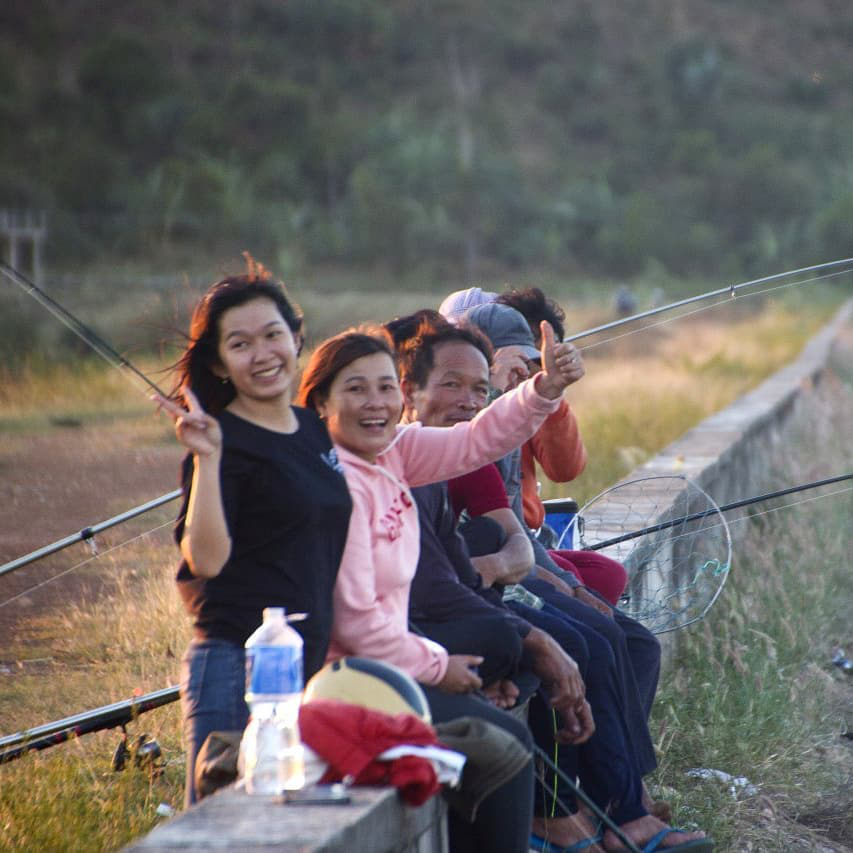 People smiling at Ivan. Photo: Ivan Os
Ivan said he sometimes faced with incidences such as light accidents or broken motorbikes. To Ivan, they were not a challenge but a memory to treasure.
"It is hard to tell which memory was the most impressive, because everywhere I went, I had great experiences and met friendly people. Vietnam has diverse nature and a rich culture that is well maintained. Perhaps that is why I love this country. It is my second home," Ivan said.
Ivan during a trip to Ta Xua. Photo: Ivan Os
Ivan is particularly fond of the cuisine in northern Vietnam. Despite the simplicity of the street food, every area has their own version and uses their own seasonings. Pho, Vietnamese bread and Vietnamese beer are his favorite.
Vietnam has a pleasant climate compared to other countries he has visited such as Russia, India, Sri Lanka, Indonesia, Malaysia, Thailand, Cambodia and the Philippines. No matter where he goes, Ivan can find a cool place to erase all sadness and stress.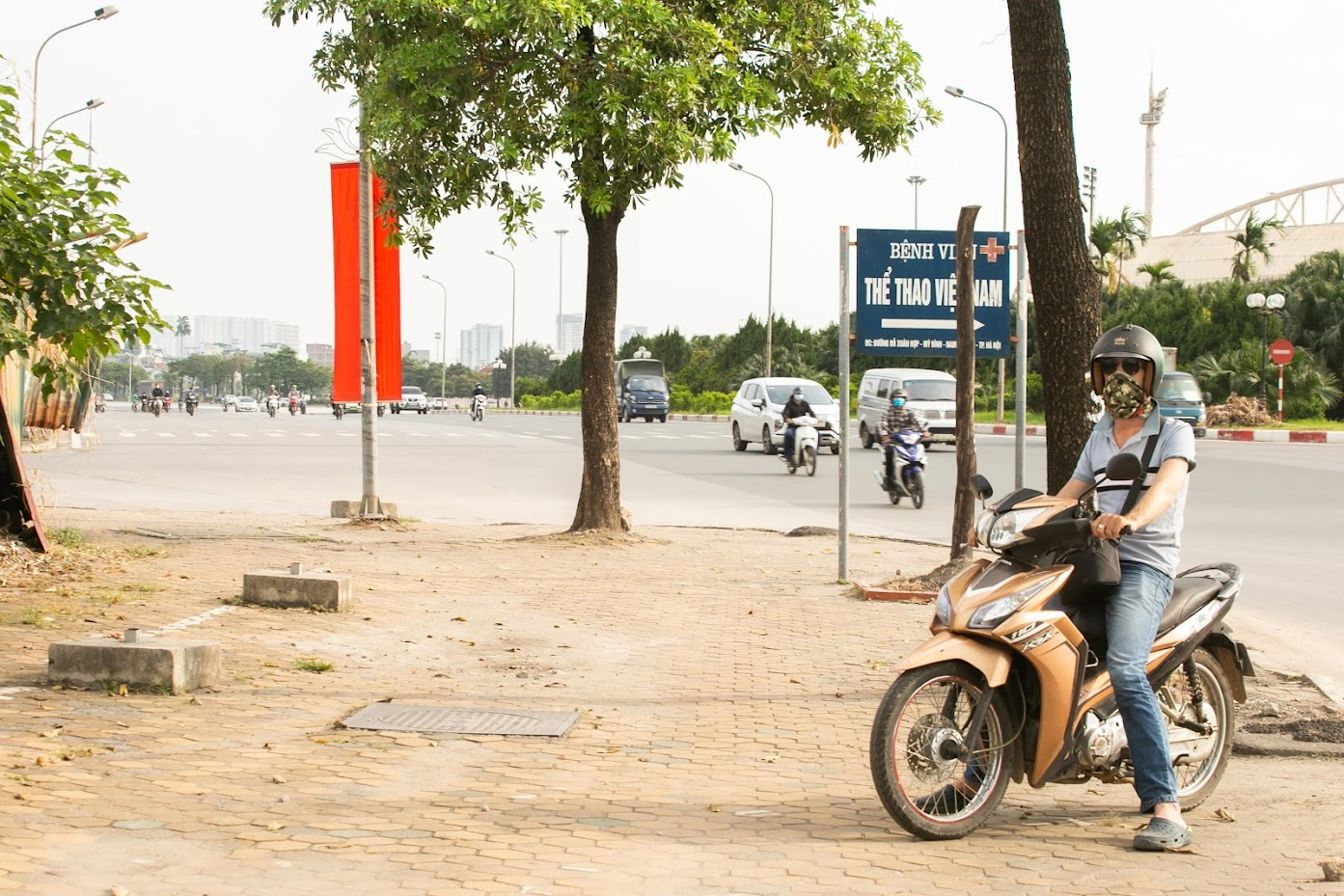 Ivan has been using various types of motorbikes. Photo: Ivan Os
Ivan has an Instagram and a Youtube channel with over 20,000 followers to share beautiful photos and videos about Vietnam. He also formed social media groups to advice and share experiences about tourism in Vietnam with his fellow countrymen.
Ivan said his journey must halt due to the Covid-19 pandemic, so he has been spending time to make documentaries about Vietnam using the footages he has filmed.
"Vietnam is quickly developing but I still hope nature will not be invaded and traditional crafts of ethnic minority groups will not be lost facing industrialization. Although it is not easy but balancing cultural preservation and economic development, like what Vietnam has been doing, will attract tourists," Ivan said.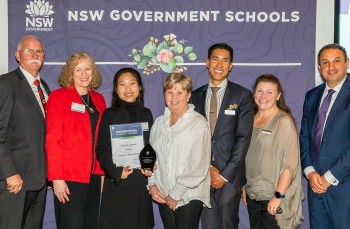 Overseas Vietnamese
The award for international students studying at New South Wales state schools (Australia) honors excellent ones from many countries, including a Vietnamese female student.