Showing support and compassion to Agent Orange victims
"My voice is a tiny one in the dark wanting to bring light to Agent Orange victims"
For nearly a decade, Maggie Brooks, together with her friends, has donated money to build houses of compassion for Agent Orange victims in Vietnam. She says the U.S. government should require chemical companies to ensure they no longer produce more Agent Orange and should find a way to clean the toxic chemical.
It is known that for nearly ten years, you and your friends have donated money to build houses for Agent Orange victims. What made you do that?
Very little do I know about Orange Agent and the devastating effect it has had for so many years on the Vietnamese people and their environment. Coming from Switzerland I had practically zero exposure to suffering. But in 2011, Ambassador Hoang Công Thuy and VAVA wanted to invite me to visit Vietnam to see for myself what it meant to families that are victims of this horrifying toxin.
He took me to a family that was living in a small apartment. The daughter has been completely incapacitated for over 30 years since birth, yet you could see the amazing job the parents did. I did not see any bedsides of any kind.
They have one son as well - he is blind and has some disability walking. He sings lovely and plays the one-stringed instrument called Đàn Bầu. I was so touched that I composed a poem for him.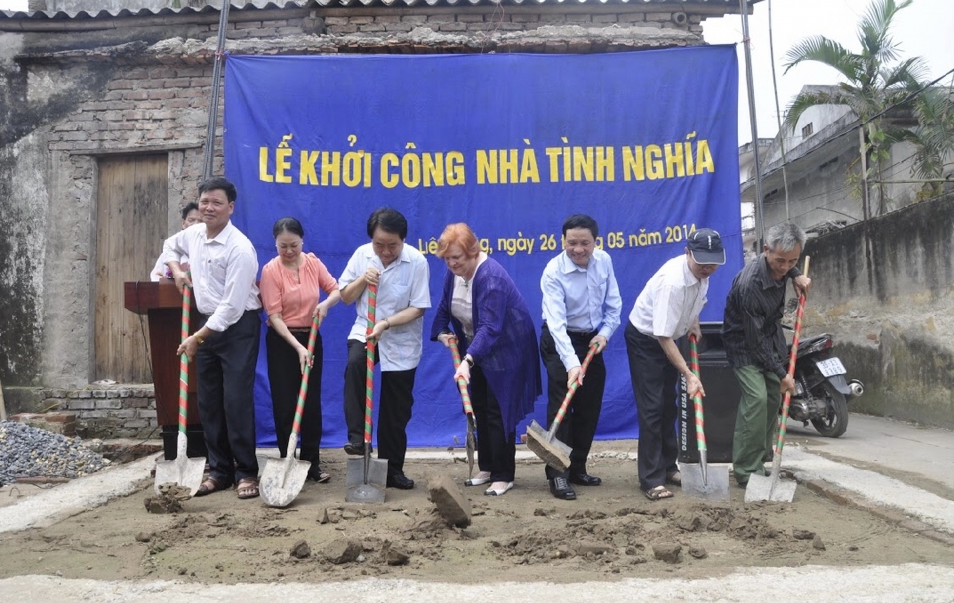 Maggie Brooks helped build a house of gratitude for Agent Orange victims.
-Do you have any difficulties in supporting Agent Orange victims?
I walked away knowing that I need to help and show my love for the not-so-fortunate. Of course, it was not always easy to find people willing to help especially if they had no exposure to nor have met the Vietnamese. But I was able to get on, and our first house was built.
I was asked if I helped out of pity and for sure it was not that, but love and care for people that needed to feel and see they were not forgotten.
It's not necessary to make my long speeches of nice words, it is by actions demonstrating that you care, and so the second and the third house was built. And it continues. I tried to build at least one house a year. One does not need to speak the language. One only needs to care and give up something you want but most likely you do not need and it is amazing how quickly you can have the money for the first house ready.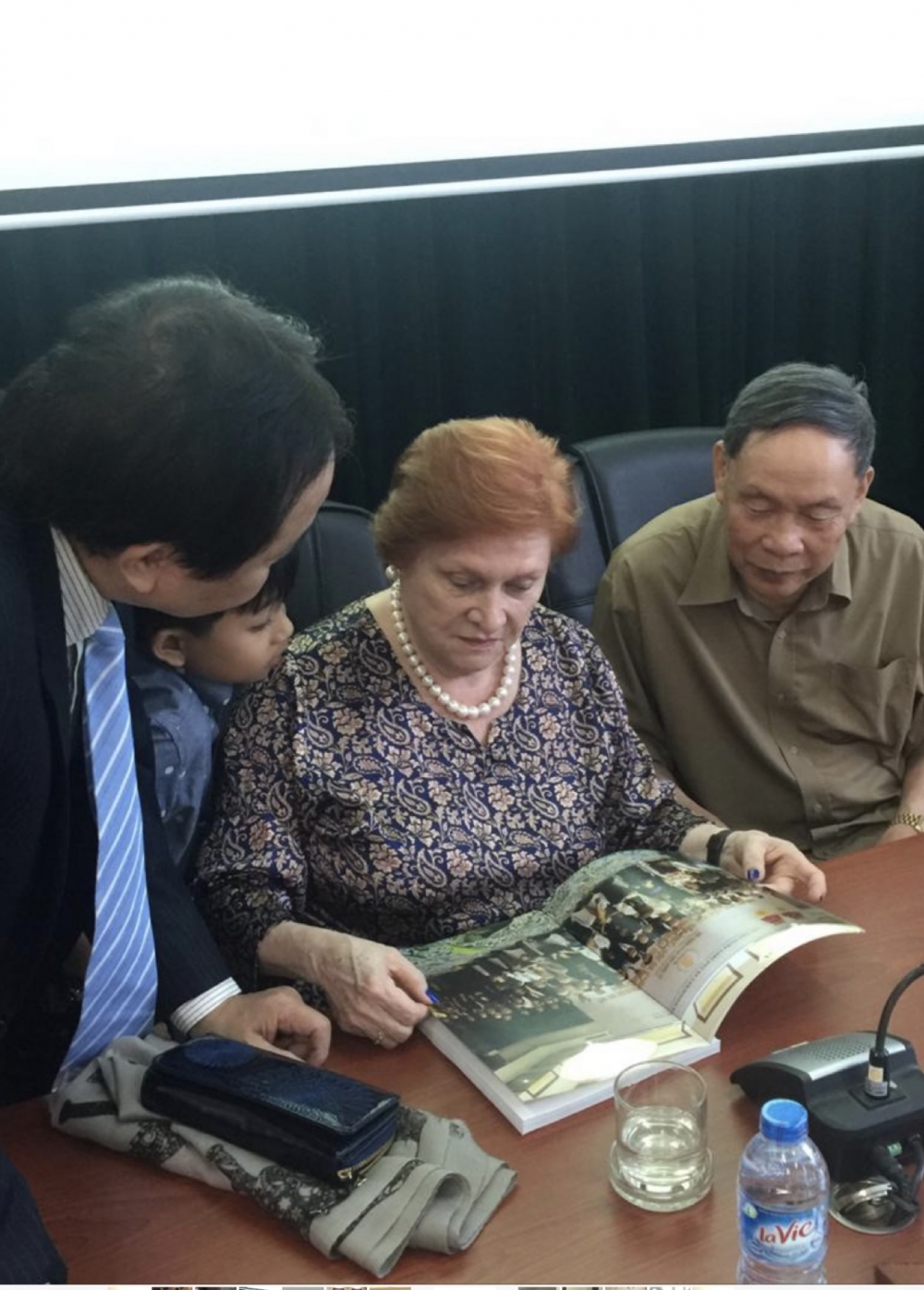 Ms Maggie Brooks, General Nguyen Van Rinh and Ambassador Hoang Cong Thuy together witnessed the consequences for victims of this terrible poison.
What impressed you most after completing the projects?
My voice is a tiny one in the dark that wants very much to bring some light into the darkness and despair of the victims. In a way so small one could almost say why go to the trouble. But no, we must never think that, as it is not the size of the project and how sincere you are in all you do. I met several of the families before and saw the conditions they lived in, and then when the house was handed over, no words of thanks was needed, just watching their faces was enough.
We are healthy and God gave us more than what we need -- it is not for us to horde, but to share it with those in great needs.
I learn a lot from meeting them and thanks to Amb, Thuy and VAVA I was given the opportunity in a small way to bring some light into their lives.
Deputy Minister, Ambassador Ha Kim Ngoc receives Maggie Brook.
Veterans of Thailand, the United States, Australia and South Korea have all been compensated by U.S. chemical companies. Why are Agent Orange victims in Vietnam, Laos and Cambodia debunked? Is there a special distinction in human rights?
Regarding the U.S. government I don't know what to say except first and utmost they need to admit to themselves and the world how wrong it was and promise never to do it again and demand that the chemical companies guarantee to not produce it any longer and to find a way to detoxicate it. And of course the two governments should come to an agreement on how U.S. government and chemical plants will pay.