Swedish Artist Auctions Re-designed Items for Covid Fundraising
Before returning to Sweden, Sofia Holt redecorated her household items in Scandinavian style and auctioned for US$ 1,300, which later benefits anti-pandemic efforts in HCMC.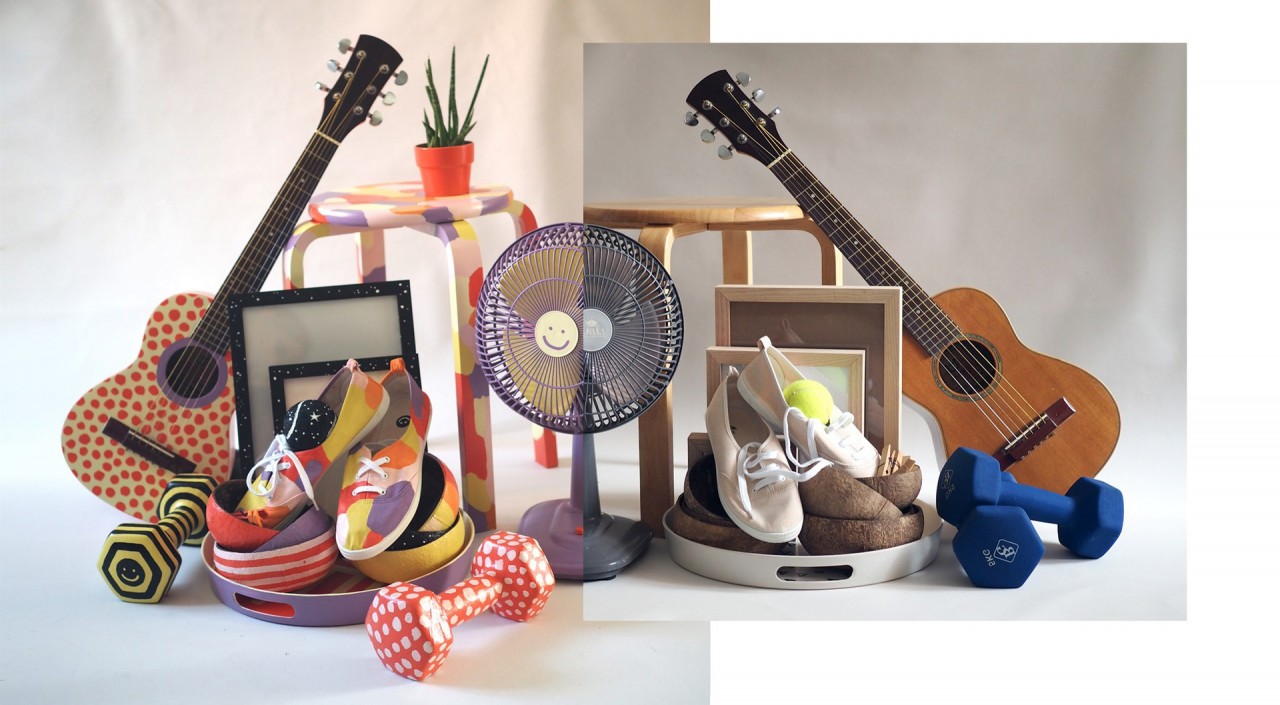 Holt's objects before (R) and after (L) decoration. Photo courtesy of Sofia Holt
"Painting Against Covid" is one of Holt's last Covid related personal projects in Vietnam.
"It seems that people barely notice the interaction with nearby objects is very interesting. By putting on new clothes to these objects, I hope their future owners will have more fun in the coming social distancing days," Holt told Zing
New coats for familiar objects
Since the Covid-19 resurgence in late April, the expat had more time to tinker with new ideas and focus on projects she is cherishing. Most of the projects she was joining had been canceled, including the residency program 'Live.Make.Share' and the launch of the children's book 'The' Lost Sandal'.
That is why she chose to develop "Painting Against Covid", a project to renovate familiar objects such as fans, ukuleles, shoes, tennis balls, dumbbells, stools, picture frames and rice bowls. Once put on a Scandinavian coat, these items went under the hammer to benefit charity organizations in HCMC.
"All items were named after my acquaintances or those inspired me in the past years," she said.
Photo courtesy of Sofia Holt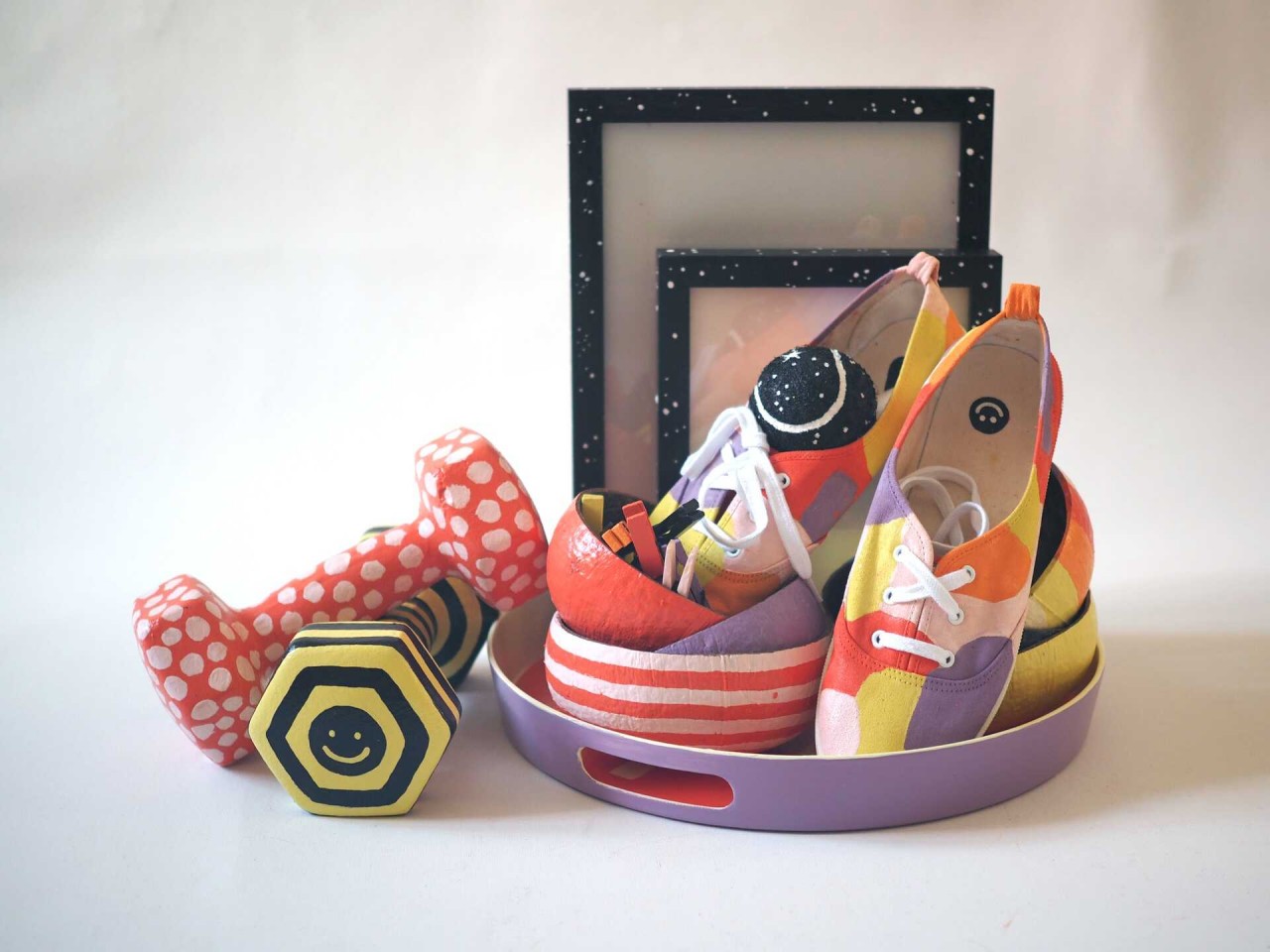 Photo courtesy of Sofia Holt
The foreign artist wishes to deliver a positive message through the Scandinavia style, using cheerful colors like yellow, orange, pastel purple and combining the items in different ways.
Her artworks, therefore, show off both inviting appearance and unique combination among one item with others. Two of her re-designed chairs are inspired by chess and maze – two familiar games to many people.
Holt reportedly spent three days drawing, taking photos, creating videos, and publishing her finished products online. After auctioning her artworks on online platforms, she has fundraised over US$ 1,300, which was later used to support the Covid-19 fight in HCMC.
"I didn't have time to redecorate more. Still, I hope my project will bring something positive and inspirational during this pandemic time," author of the artworks said.
Holt reportedly had had other inspirational projects, including the painting series "Stay at home with Sofia".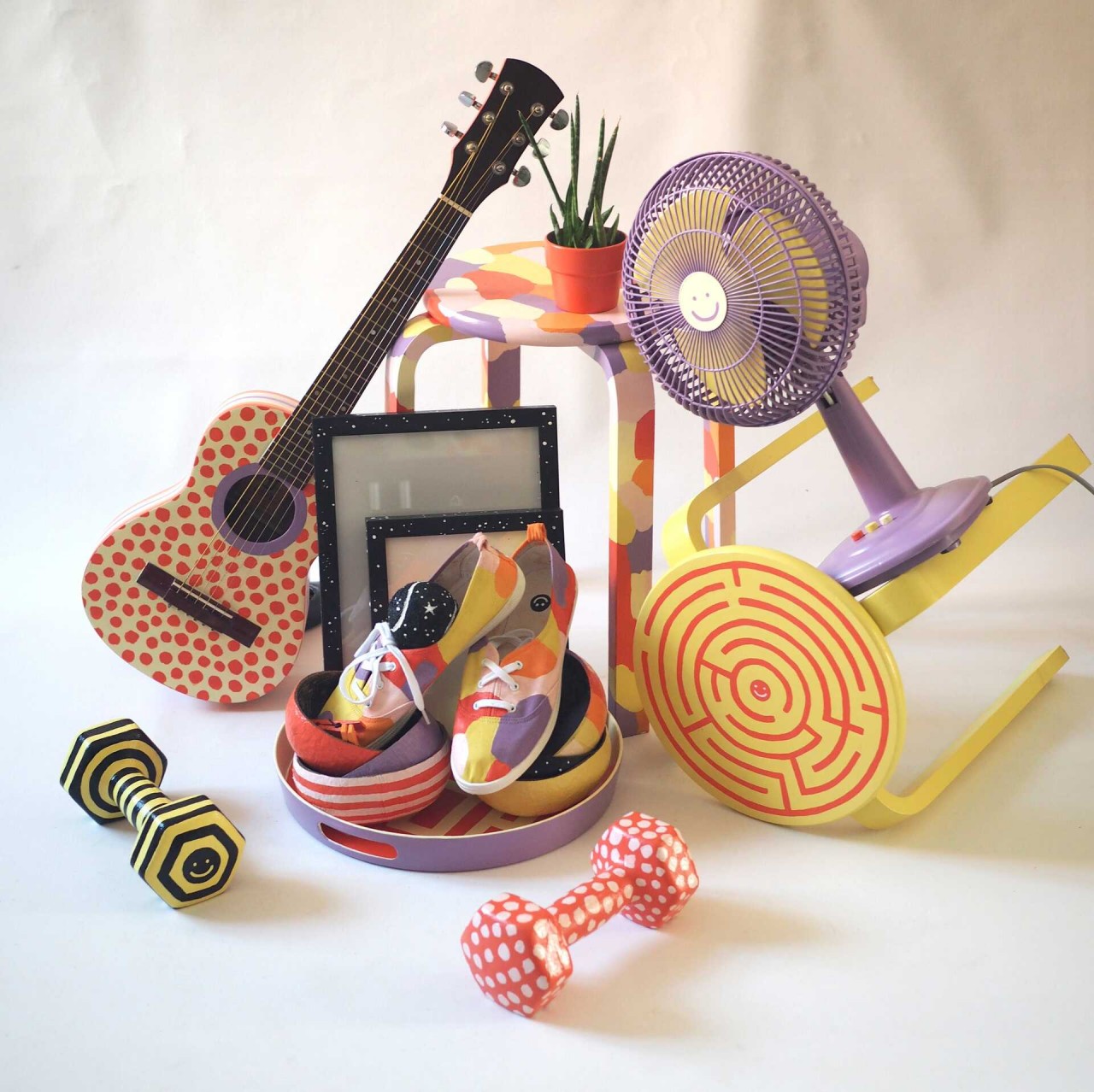 Photo courtesy of Sofia Holt
'Each artwork needs creativity and aims for sustainability
Holt moved to HCMC 7 years ago. The fresh energy and vibrant pace of life in HCMC have inspired her to stick with this city, even though she had lived in many places before such as Northern Europe, England and New Zealand.
"I love walking on the streets of HCMC and looking at the different colors and patterns around. I am fascinated by the ancient French buildings, or the vendors selling colorful vegetables in the markets," she added.
She always tries to experiment with different styles to convey meaningful messages whether she is designing furniture, fashion accessories or drawings.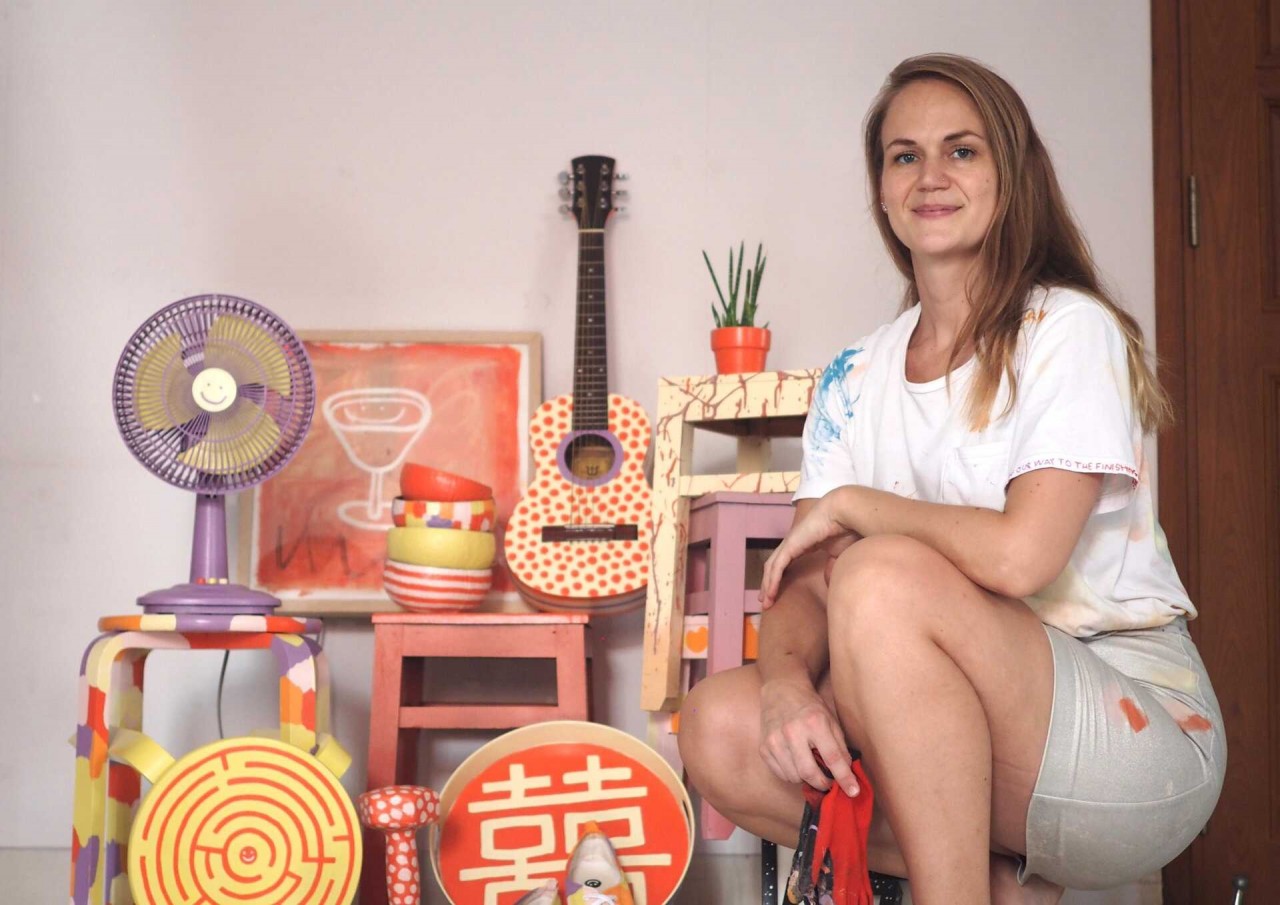 Photo courtesy of Sofia Holt
The 33-year-old woman also speaks up for women's rights through her artwork, encouraging female empowerment and self-love. One of her noticeable collections under this theme is "Babe", which features images of nude women in different skin colors and body shapes. The series, according to Holt, encourages women to ignore other people's expectations, be themselves and spend more time pursuing the things they like.
The Swedish expat has also worked with women's fashion brand Libe to design the Liberation collection, highlighting the generation of modern, dynamic and confident girls.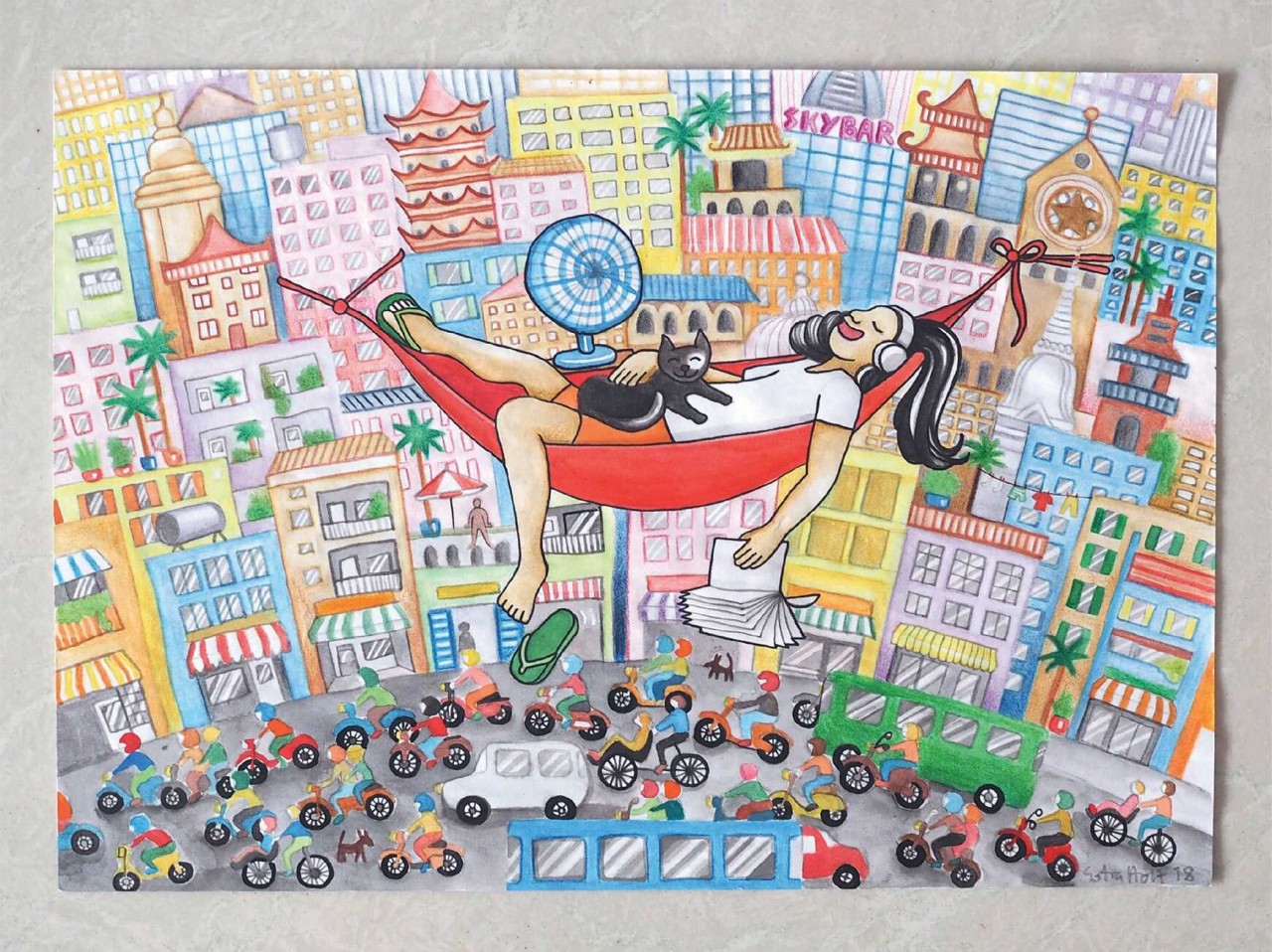 Holt's Saigon Nap work. Photo courtesy of Sofia Holt
In addition to aesthetics, Sofia also focuses on sustainable activities to minimize the negative impact on the environment. Her "Art On Broken Pieces" jeans recycling project is one such activity.
"My view of art practice is that creativity must always go hand in hand with sustainability. Artists must always be creative, find new aspects in life and express through their works in an interesting way."