Top Vietnam Destinations: Glamorous Pleiku in the eyes of avid travel loner
Hung Phung, a 30-year-old travel lover visited Pleiku in March when it's still cool outside. The favorable weather offers him an ideal opportunity to enjoy the overwheming natural beauty fot the red soil.
Strategically placed at the junction of two of Vietnam's major highways, route 19 and route 14, Pleiku is the gateway for travellers looking to explore the Vietnam's entrancing Central Highlands. Cradled by a ravine and surrounded by vibrant green mountains, the city is a melting pot of ethnic minorities, originally inhabited by the Bahnar and Jarai ethnic groups and also home to a sizeable Kinh population.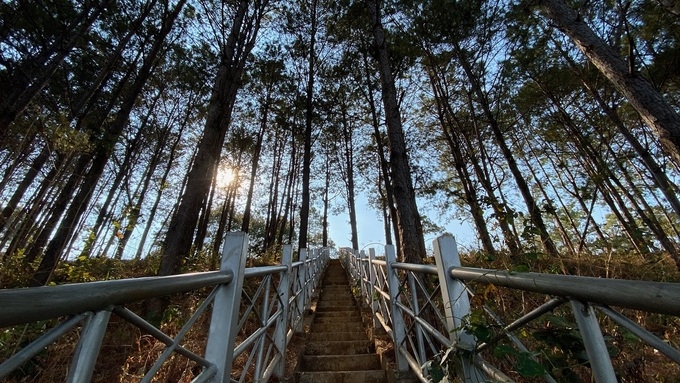 (Photo courtesy of Hung Phung/ via VNE)
Hung works in the communications field in Hanoi. With an endless passion for photography and exploring new lands, the young man often chooses to travel alone, so that he could plan everything out and spend time learning the local culture. During his trip in Pleiku, Hung got a tour around the inner city, suburbs, Chu Pah district and Chu Dang Ya volcano.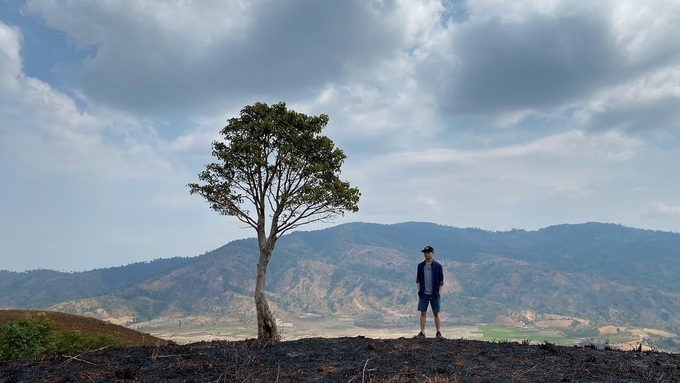 Chu Dang Ya volvano (Photo courtesy of Hung Phung/ via VNE)
In the photo, Hung is standing at Chu Dang Ya volvano, whose crater has been inactive for millions of years and is now used for crops by locals. In the J'rai ethnic minority language, Chu Dang Ya means "wild ginger root."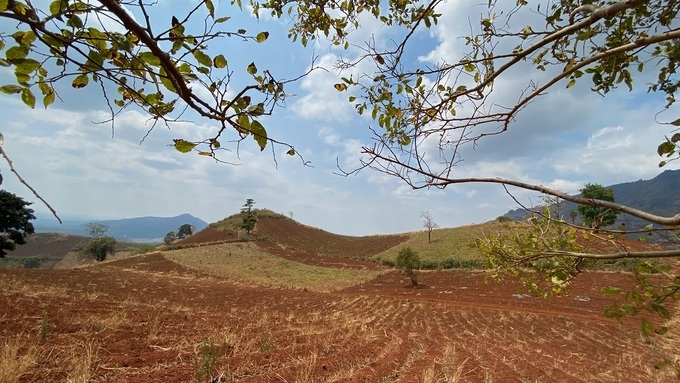 (Photo courtesy of Hung Phung/ via VNE)
"I remember I could see the whole city and the Chu Pah district in the distance underneath when I reached to the mountain top. Everythin g is so majestic", the 1990-born travel enthusiast told VNE.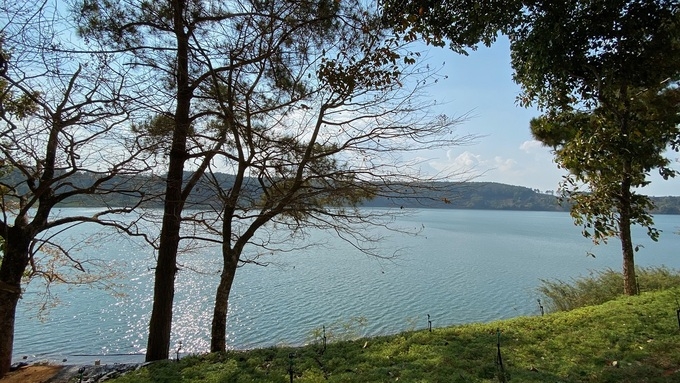 T'Nung Lake (Photo courtesy of Hung Phung/ via VNE)
The T'Nung Lake (Bien Ho) leaves a lasting impression on Hung with its turquoise water, enveloped by lush-green lines of pine trees. Hung has heard the song "Pleiku's eyes" – the once time hit that mentions T'Nung Lake – countless times. Therefore, he was really excited upon arriving at the lake.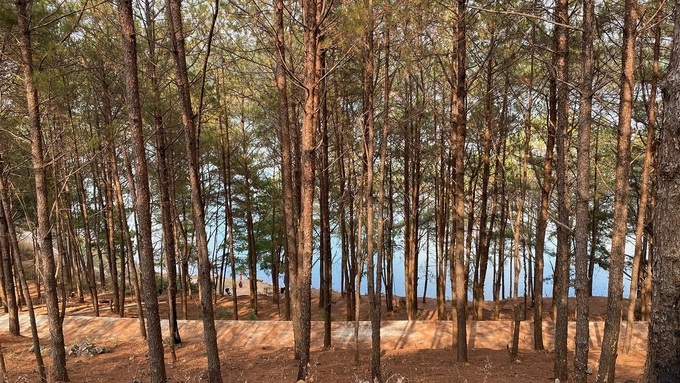 (Photo courtesy of Hung Phung/ via VNE)
Hung also spent time wandering around the pine hill to capture the best shots. "The red basalt soil here is perfect for the pine trees as they look robust, just like the birch forest in Russia", he smiled.
"If you come to Pleiku, you should rent a motorbike and go to tourist destinations by yourself. I like to ride a motorbike to the suburbs, where people are very honest and honest. The areas where ethnic people live boast gorgeous sences", he shared, adding that the sincere locals give more soul to his photos.
Water fern cakes (Photo courtesy of Hung Phung/ via VNE)
Hung allocated a lot of his time in the downtown of Pleiku to sample local cuisine. His favorite place was a small eatery on a sidewalk that sold water fern cakes (banh beo) in small bowls. Banh beo is a delicious mixture of rice cakes, dried shrimp, crispy pork skin, scallion oil served with fish sauce. Each bowl is priced at VND2,000 ($0.1).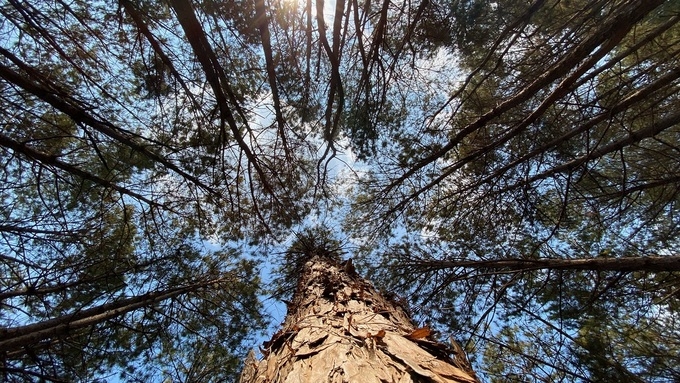 (Photo courtesy of Hung Phung/ via VNE)
Dry season (November – April) is considered the best time to travel to Pleiku thanks to the favorable weather. Visitors can also take part in many festivals celebrated by ethnic minorities like the Bahnar and Jarai during this season.
What's else to do in Pleiku?
Visit the Immaculate Conception Cathedral
The Immaculate Conception Cathedral (or the Cathedral of Kon Tum) has been the beating heart of the Kon Tum for the past 160 years. The place is where residents living in the surrounding mountain communities go for a pray each month. The building's façade is built entirely from wood during the French era, giving the place a charming combination of dark wood, blue sky and wide terraces.
Immaculate Conception Cathedral (Photo: Jestar.com)
Visit local villages
Vietnam's Central Highlands are home to many of the country's ethnic minorities. A visit to the local village of Jarai, Bahnar or Sedang is a fascinating and enriching experience. Visitors will have a chance to mingle with indeginous people and learn firsthand the unique local culture.
Watch wildlife at Yok Don National Park
Known as one of Vietnam's largest nature reserves, Yok Don National Park is home to 93 animal species including gaurs and wild elephants, many of them are now endangered and sightings are relatively rare. Yok Don is also a great spot for trekking, boat trips and even cooking classes, according to Jestar.com.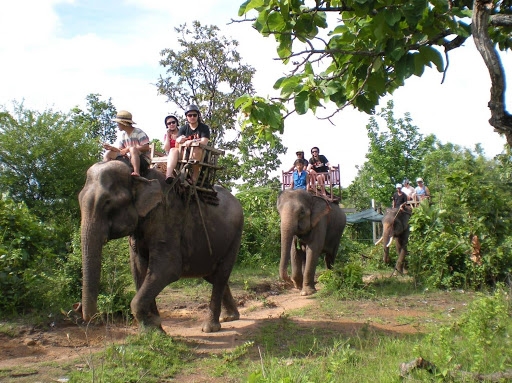 Elephant riding at Yok Don National Park (Photo: Visit Da lat)
Visit Dray Nur Waterfalls
A Central Highlands highlight, the stunning Dray Nur Waterfalls, south of Pleiku and about 25km south of Buon Ma Thuot, are one of Vietnam's largest. Fed by the Srepok River, the waterfall and its adjoining pools are closely connected to the legends of the Central Highlands, in particular those of the local Ede minority. You can picnic, get up close for great photos, and even bathe in the cascade's spray.
Dray Nur Waterfalls (Photo: Bao Khoa Hoc va Phat Trien)
Wild beauty of Chu Dang Ya Volcano

The extinct Chu Dang Ya volcano, western Vietnam boasts year-round beauty and is hailed as one of the most stunning destinations in Central Highlands. From ...
Viet's Home
The course started the first enrollment in 2019 with support from the US Agency for International Development (USAID) through the DISTINCT project, implemented by VietHealth and Medical Committee Netherlands – Vietnam.