UK and Europe daily weather forecast latest, February 26: Warm temperatures across Europe as freezing air moves eastwards
The UK is forecasted to experience some morning mist and fog patches in sheltered areas but these will be clearing quickly. The day should then be fair with lots of sunshine. Meanwhile, warm temperatures set to cover across Europe as freezing Arctic air moves eastwards.
UK's weather forecast
Parts of England will be hotter than Barcelona and Rome during the highs - and according to the Met Office it will feel "especially warm" coming so soon after the dramatic cold snap earlier in the month. The warmer weather will mark the first signs of spring after an especially bleak winter blighted by lockdown restrictions and some of the coldest days the UK has suffered in decades.
Met Office spokesperson Oli Claydon said "A few days of milder temperatures are forecast... It will be a noticeable change from what we've had in recent weeks."
Highs of 17C are unusual for February and are even considerably above the May average, which is 14.8C for the UK overall and 15.8C for England, The Sun reported.
Thursday morning will be mostly fine, but the still windy North West can expect blustery showers, while central and southern England will be cloudy with a little patchy rain, Sky News reported.
That will become largely confined to East Anglia and the southeast by midday. It will be mild for most, but cooler than today, although with mostly light winds it should feel pleasant enough.
Rain in the South East will clear through the afternoon, with sunny spells developing over many central parts. There will be little change elsewhere, with most places fine into the evening.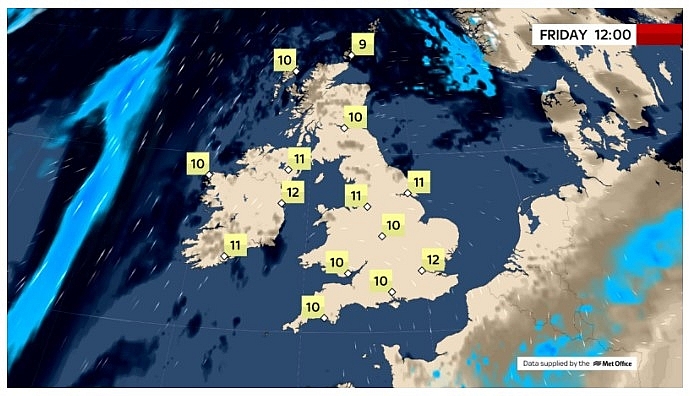 Photo: Sky News
Friday looks like being calm, dry and sunny for most, after a foggy start in places, but the Northern Isles will have a wet start. The northwest will see the wind picking up later, ahead of evening rain. It will stay quite mild.
According to The Sun, during the first week of March, many areas of the UK are likely to see a continuation of settled weather. Dry conditions with clear or sunny periods are likely, especially in the south of the UK.
Any unsettled weather with corresponding showers or rain are most likely to occur in the north and northwest of the UK. Strong winds may also affect northern and northwestern areas at times, but elsewhere winds will likely be light and, as a result, fog formation overnight may become more prevalent.
The first week of March will be "dry and relatively calm", forecasters have said, but more varied weather is expected to hit from March 7 onwards. According to the latest snow risk maps, snow could hit different parts of the UK every day between Sunday 7 March, and Thursday 11 March, Express reported.
Snow could hit over Scotland, Northern Ireland and northern and eastern parts of England. It could also extend further west, particularly over the Welsh mountains.
Snow risk maps from Netweather.tv show a 95-100 percent chance of snow over the Scottish Highlands on March 7. Other parts of Scotland and Northern Ireland may also see significant snow, though the likelihood is reduced.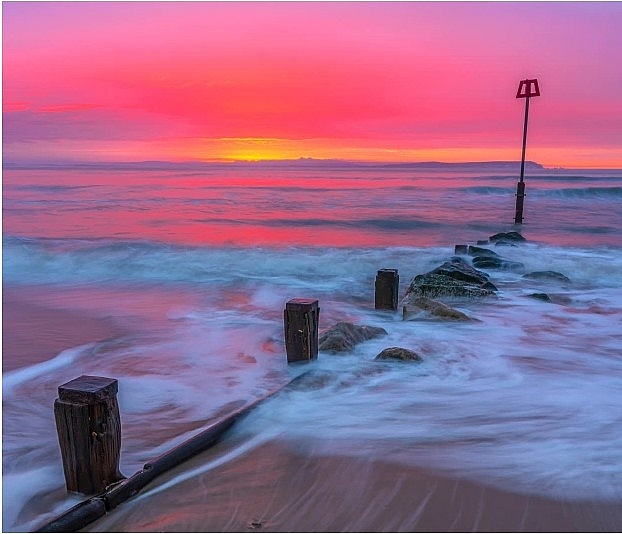 NINTCHDBPICT000638248952Credit: Steve Hogan/pictureexclusive.com
On March 8, the charts suggest snow will move west into Northern Ireland, Wales and central England, with another snow band hitting the Scottish Highlands.
Netweather.tv maps indicate a 95-100 percent chance of snow over northern Wales and higher areas in Scotland. The following day snow is expected to deluge northern and central England, with Yorkshire and Lancashire likely to be hit. Inclement weather will continue into March 10, according to the snow risk charts, with a 95-100 percent chance of snow over the Scottish Highlands.
There is also a greater than 50 percent chance of snow for Northern Ireland, Wales and northern England. The picture remains similar for March 11 with snowfall expected across much of Scotland and also possible for parts of Wales and northern England.
According to the BBC Weather's long-range forecast, the first week of March should be relatively mild.
On February 26
According to Weather Online, high pressure affects all parts of the UK and Ireland on Friday. There may be some morning mist and fog patches in sheltered areas but these will be clearing quickly. The day should then be fair with lots of sunshine. Broken coud could affect the north and west of Scotland as well as western Ireland, but it should be remaining dry. Temperatures rising to around 10 to 12C.
A few early mist and fog patches in the west steadily clearing. A cloudy morning with some rain across Northern Isles. Otherwise, fine for most places with plenty of sunshine, Met Office reported.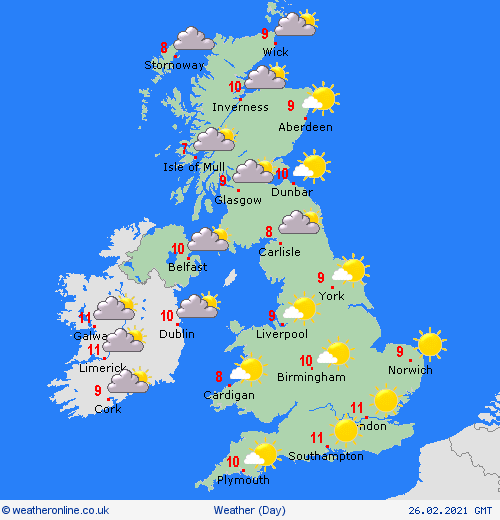 Photo: Weather Online
Outlook for Saturday to Monday
Generally settled with light winds. Variable amounts of cloud, but some sunny/clear periods. Patchy overnight frost and mist, but overall mild.
Europe's weather forecast
BBC Weather forecaster Helen Willetts said temperatures will continue to rise in parts of Europe over the coming days. Much of western and central Europe will have sunshine and temperatures in the mid to high teens. Countries in the southeast of Europe will also see some of the warmest weather with temperatures reaching 20C.
Ms Willets said: "The cold air is becoming evermore confined to the western side of Russia and up into Finland and northern Scandinavia. You can still see some snow passing through the likes of Moscow through the start of Thursday. Behind it, temperatures will be rising, having been below freezing and they will be up seven degrees Celsius by Thursday afternoon. That warmth will also be across Poland."
The BBC Weather forecaster noted that in central and western Europe temperatures will be in the high teens. Despite this, there will be some thick fog for some areas.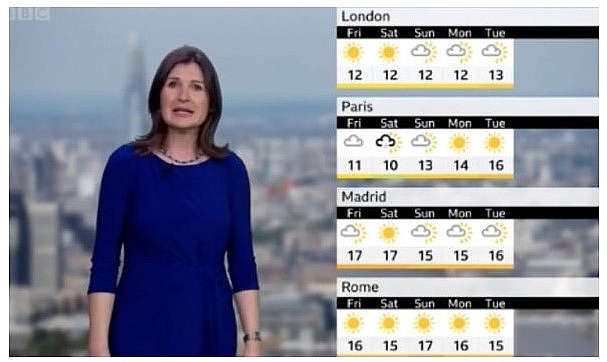 BBC Weather: Temperatures in the UK and France will stay in the lower teens for the rest of the week. (Image: BBC)
She continued: "We will have some issues for the likes of Hungary and Italy with some stubborn fog to clear. This is often the case for this time of year, this weather front will be moving across the southeast of the UK into the northern parts of the Low Countries."
The southeast of Europe can expect some of the hottest temperatures over the next few days. Greece and Albania will see the hottest temperatures as they reach 21C by Friday.
Ms Willetts continued: "For many parts of Greece and Turkey and Cyprus there will be settled and dry weather. A few showers coming across France as a new weather front also brings some showers into parts of Portugal and Spain. Even in Scandinavia temperatures will be rising."
Temperatures in the UK and France will stay in the lower teens for the rest of the week. Temperatures in Spain and Italy will be slightly warmer and be closer to 20C.
A wet day in western Spain and Portugal, the rain could be heavy in places. Eastern areas will be bright with sunshine. Staying fair through the central Mediterranean with lots of sunshine in Italy, Corsica, Sardinia and the Balearics. More sunshine in Greece, quite breezy in the east. Breezy to in Turkey with lots of sunshine and dry weather here.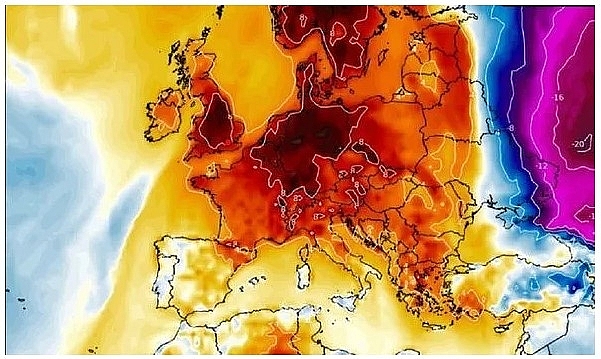 BBC Weather: Soaring temperatures in Europe as continent sheds last of 'cold arctic' blast (Image: WXCHARTS)
Staying dry in most of France with more sunshine here. There could be some cloud affecting the far north of France and this could produce some patchy rain or drizzle. Rather cloudy in the Low Countries and far north of Germany with a few spots of rain. Poland, central and southern Germany will be fair with good spells of sunshine. Remaining fair in Hungary, Austria and Switzerland with more sunshine.
Broken cloud for Denmark with sunny spells. Breezy in the Baltic States with sunny spells. Periods of rain and sleet in Finland and windy here too. Fair in the southern parts of Sweden and breezy. Rain and sleet in western Norway, some snow showers in the north.
On February 26
According to Weather Online, a few showers across Southwest Portugal and southern Spain on Friday. Most of Iberia will be fine with lots of sunshine. Further sunshine through Italy as well as Greece and feeling warm here. Fare across Turkey and warmer than the last few days.
Fair for much of northern and western France, although there will be some cloud and rain in the east. Sunny spells across the Netherlands and northern Germany, but some rain in southern Germany. Poland will be dry with broken cloud. Fare through Hungary and Austria as well as Switzerland.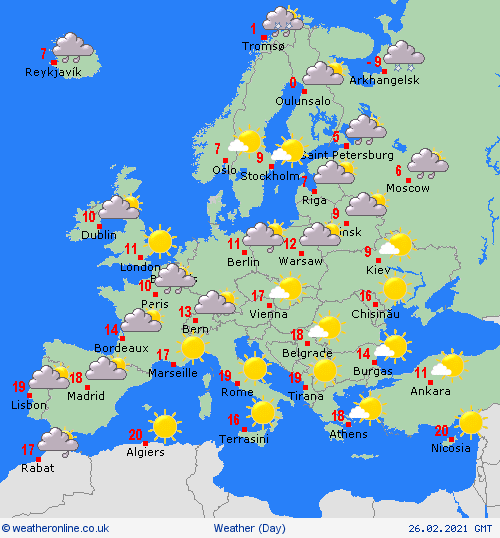 Photo: Weather Online
Windy in Denmark but dry with good spells of sunshine. Chilly and windy in much of Sweden and generally dry. Windy to through the Baltic states and feeling cool with some sleet showers. Bright but cold in Finland although mostly dry. Some wintry showers affecting western coast of Norway.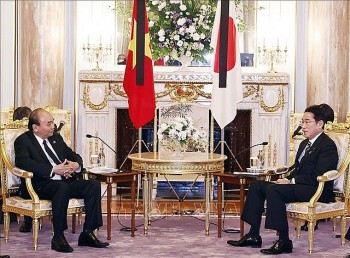 Friendship
Vietnam always treasures the extensive strategic partnership with Japan and views Japan as an important and long-term strategic partner, President Nguyen Xuan Phuc told Japanese Prime Minister Kishida Fumio in Tokyo on September 26.