UK and Europe weather forecast latest, November 23: Gusts and snow set to cover Britain
Britain is forecasted to cope with strong gusts and snow while low pressure brings thundery downpours to southern Italy in Europe.
UK's weather forecast
Severe gales will batter northern parts of the UK today with wind speeds reaching a staggering 81mph in some parts. Some snow is expected in parts of the Highlands in Scotland, while the rest of the UK will see a band of rain travel southwards, according to the latest weather maps.
The Met Ofice has a yellow weather warning for wind in place for the northern isles of Scotland from 5am this morning until 1pm this afternoon.
The warning reads: "Southwesterly gales will increase further through Saturday morning with gusts of 60-65 mph expected across the Northern Isles."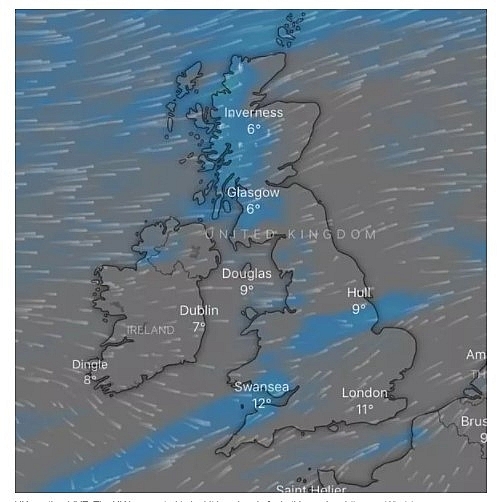 UK weather LIVE: The UK is expected to be hit by a band of rain this weekend (Image: Windy)
"Blustery showers will bring some temporarily stronger gusts as well with 75 mph possible for brief periods. The strongest winds are expected during Saturday morning before easing a little through Saturday afternoon, although gusts to around 60-65 mph will continue."
According to Express, mild weather will start off the UK this weekend but colder air is going to be moving in from the north the days go on, according to meteorologist Chris Fawkes. The weather presenter explained that air is arriving behind a cold front that is going to be slowly pushing southwards through today. He warned BBC Breakfast that the front will push on towards the southern counties of England for tomorrow with the air getting much cooler.
Mr Fawkes told viewers: "As well as that cooler air arriving, we should see more in the way of sunshine across these northern areas. So it's not all doom and gloom by any stretch."
UK weather LIVE: This chart shows the rain will be heaviest across the northwest and Scotland (Image: NetWeather)
"That said, it's going to be a blustery start to the day for Northern Ireland and for Scotland. Wind gusts are about 65mph at the moment in Shetland, driving in plenty of showers across Scotland and Northern Ireland."
He continued: "Not much sunshine for England and Wales where it is pretty cloudy. There'll be some more rain moving in across northern England and Wales for a time."
"All the while, even into the afternoon, it will stay pretty blowy. Blowy but mild across England and Wales. Temperatures here will be around 12 or 13 degrees Celsius."
The BBC presenter added: "Further north is where the colder air is arriving, so temperatures drop a little bit to seven degrees, for example, as we head into the afternoon."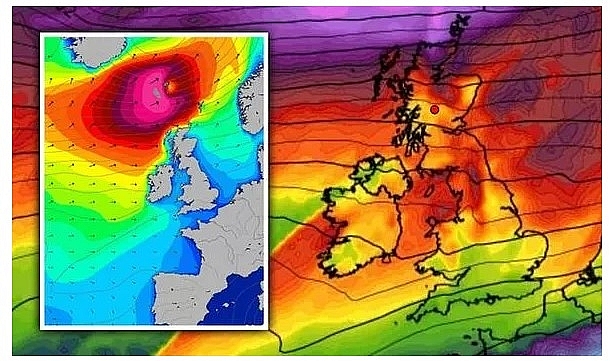 UK weather today LIVE: Winds will whip up to 75mph today (Image: WXCHARTS - MAGC SEAWEED)
"Overnight tonight, our cold front continues to slowly seep its way southwards across England and Wales. It will bring a little bit of light rain or drizzle with it."
On November 23
According to Weather Online, a cloudy, windy and wet start across northwestern areas on Monday with rain affecting the northwestern half of Ireland, Northern Ireland, much of Scotland and the far northwest of England and Wales. Staying dry for much of England and Wales with variable amounts of cloud here but some good spells of sunshine. Winds pick up here through the day. High temperatures at 7 to 12C.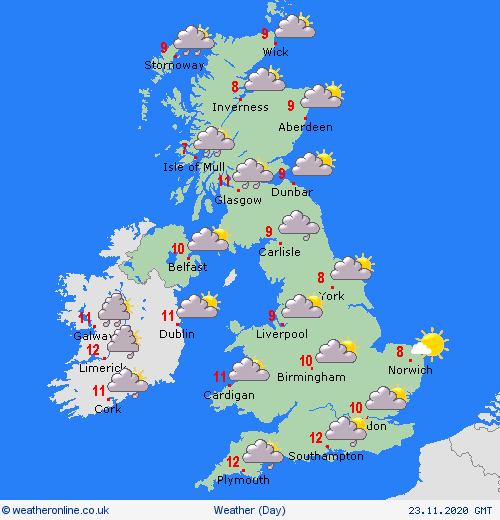 Photo: Weather Online
Europe's weather forecast
Dry and sunny conditions across Portugal, Spain, the Balearic Islands, Corsica and Sardinia on Sunday, Weather Online reported. Heavy, thundery rain finally clears southern Italy, but lingers over Sicily, to leave a dry and fine day here too. Early showers fade over Greece allowing for a dry and sunny day here and for much of Turkey.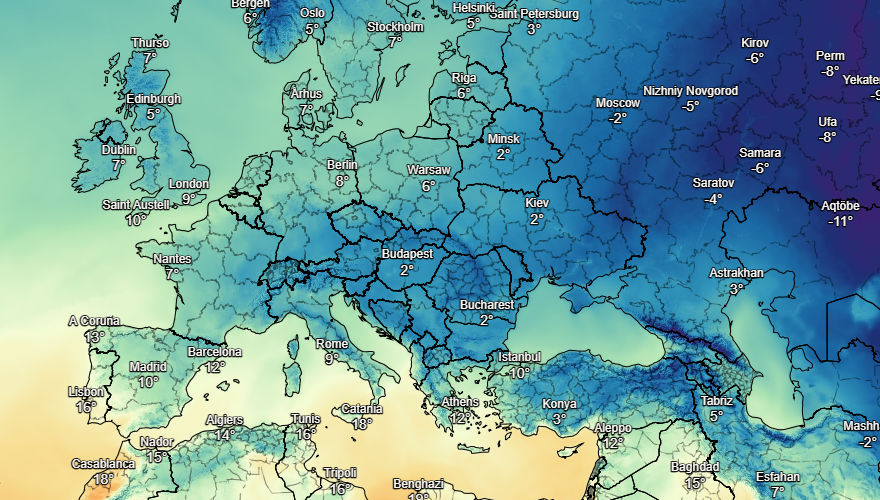 Photo: Stirimeteo
Cloudy over northern France, brighter to the south but staying largely dry. Mostly cloudy for the Low Countries, Germany and Poland with patchy light rain over northern areas. After a sunny start, cloud thickens over Switzerland, Austria, Hungary, the Czech Republic and Slovakia but it stays dry.
A deep area of low pressure brings very breezy conditions to Scandinavia and the Baltic States. Persistent outbreaks of rain and snow affect western coasts of Norway while scattered wintry showers affect Finland and northern Sweden. Mostly bright with isolated showers for Denmark while more frequent showers affect Estonia, Latvia and Lithuania.
Photo: Stirimeteo
On November 23
Dry and sunny for Portugal, Spain, the Balearic Islands, Corsica, Sardinia and much of Italy. Some heavy bursts of rain linger to the far south here and for Sicily. Dry and bright conditions extend over much of Greece and Turkey too.
Cloudy with patchy light rain over northern France, the Low Countries and Germany. This clears east through the morning. Dry and bright for southern France and Switzerland. Cloudy for Poland with patchy rain to the north and south. Rather cloudy too for the Czech Republic, Slovakia, Austria and Hungary with isolated outbreaks of light rain.
Photo: Weather Online
Low pressure starts to fill up over Scandinavia allowing winds to ease here. Mostly bright for Sweden and Norway though frequent wintry showers persist over western coasts. Early showers fade for Denmark to leave a mostly dry and fair day here. Mixed conditions for Finland and the Baltic States with sunny spells and scattered showers. These increasingly wintry to the north.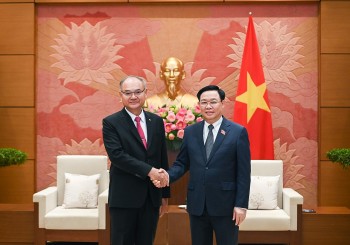 National
A Thai delegation is visiting Vietnam to learn about the guidelines and policies in the fight against corruption in Vietnam; exchange experiences with relevant Vietnamese agencies.