Unique pagoda built from ceramic pieces in Da Lat
The "junk" pagoda, a cute nickname for the Linh Phuoc Pagoda, lies in Trai Mat, Da Lat city, Lam Dong province. Thanks to its unique and strange architectural design, the pagoda attracts a large number of visitors.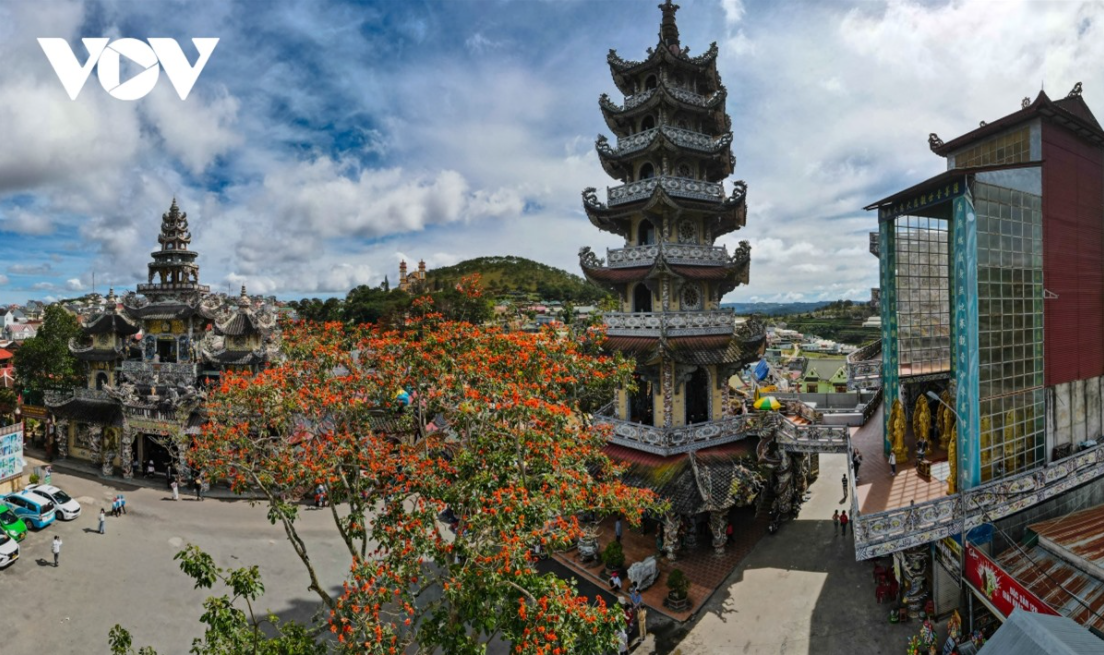 Linh Phuoc Pagoda is located on Highway 20, near Trai Mat, about 8km from Dalat city. The pagoda is known by many visitors due to its unique architecture. Linh Phuoc also holds the most records among pagodas in Vietnam. (Photo: VOV)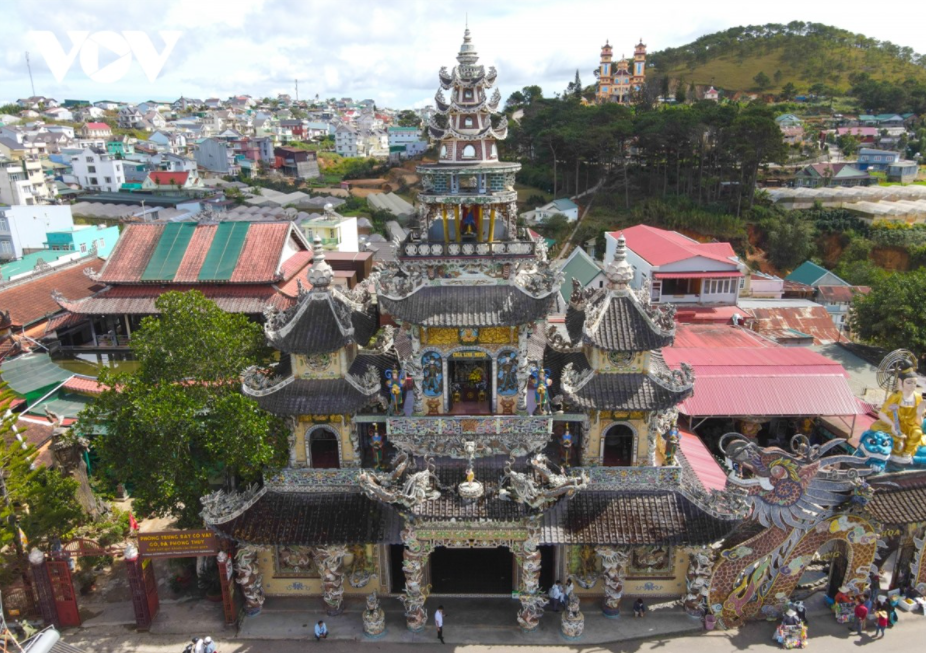 The pagoda was built in 1949, completed in 1952. So far, it has had five abbots: Thich Minh The (1951 - 1954), Thich An Hoa (1954 - 1956), Thich Quang Phat (1956 - 1959), Thich Minh Duc (1959 - 1985). The last one, Thich Tam Vi has been the pagoda's abbot since 1985. (Photo: VOV)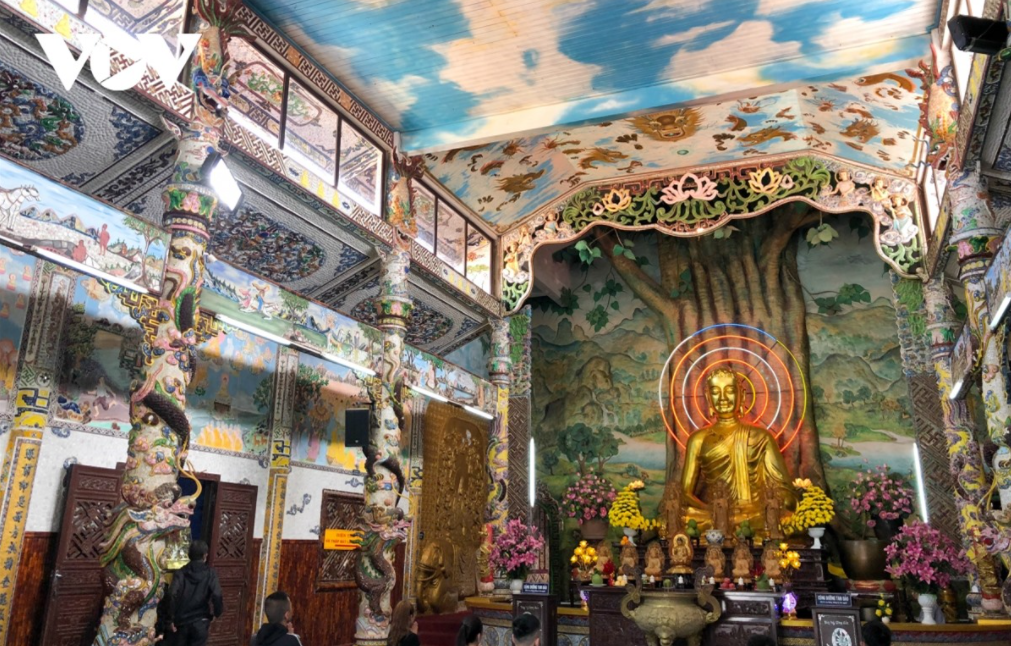 In 1990, a major reconstruction was undertaken. At that time, the spacious main hall of 33m long and 22m wide was built. Inside the hall lies a big statue of Buddha Shakyamuni meditating on a lotus. (Photo: VOV)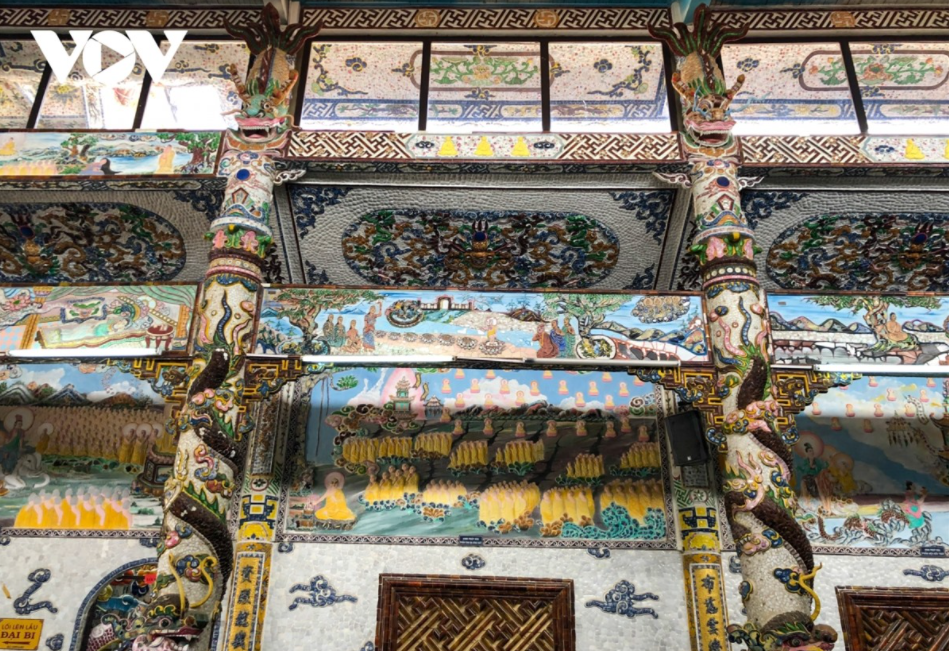 On either side of the Buddha statue are Bodhisattva Manjushri and Bodhisattva Samantabhadra. Above the two rows of columns decorated with dragons are 12 reliefs introducing Shakyamuni Buddha. (Photo: VOV)
The pagoda is called "junk pagoda" because it is decorated with thousands of broken crockery, porcelain, ceramic pieces. (Photo: VOV)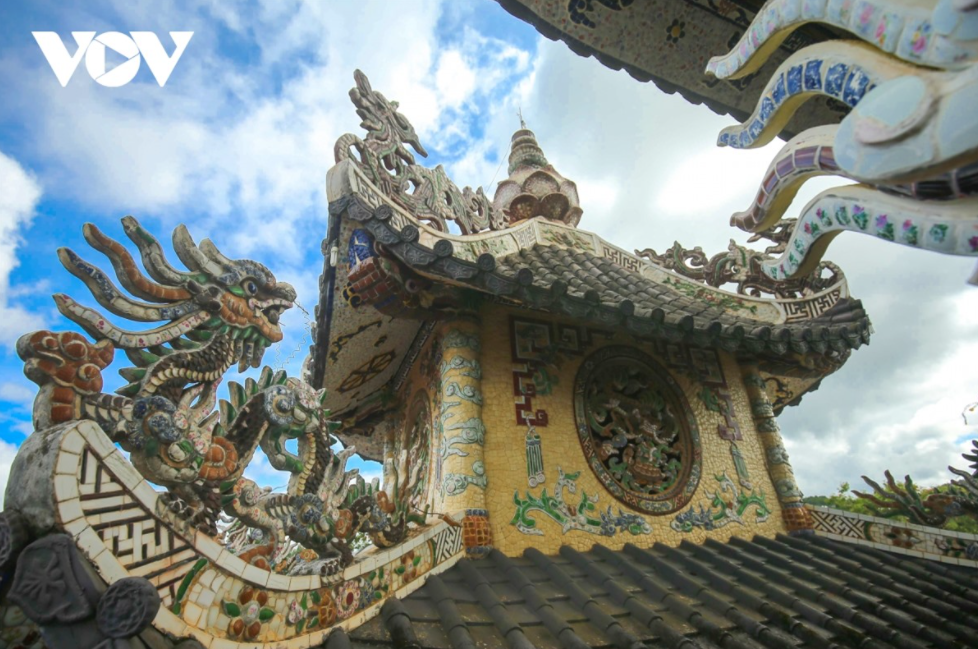 According to the local people, the pagoda was built out of efforts from Buddhists, monks, Hue artisans in 20 years. (Photo: VOV)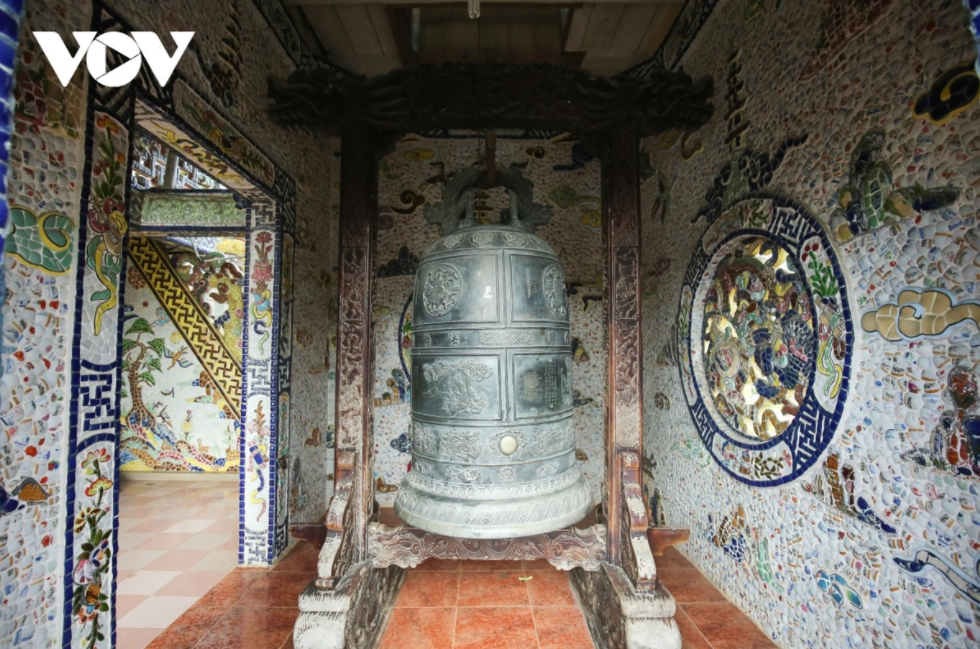 "In order to have enough porcelain pieces to build the pagoda, the monks have to ask for bottles, bowls, dishes from breweries, and from many people living near the pagoda. After collecting them, the monks meticulously cut them into pieces to fit the mosaic, which requires a lot of effort" - a Buddhist recounted. (Photo: VOV)
In front of the main hall is the 27m high Da Bao tower. On two sides of the tower are floors to place the pagoda's bell and drum. The tower displays different reliefs telling Buddha's tales. (Photo: VOV)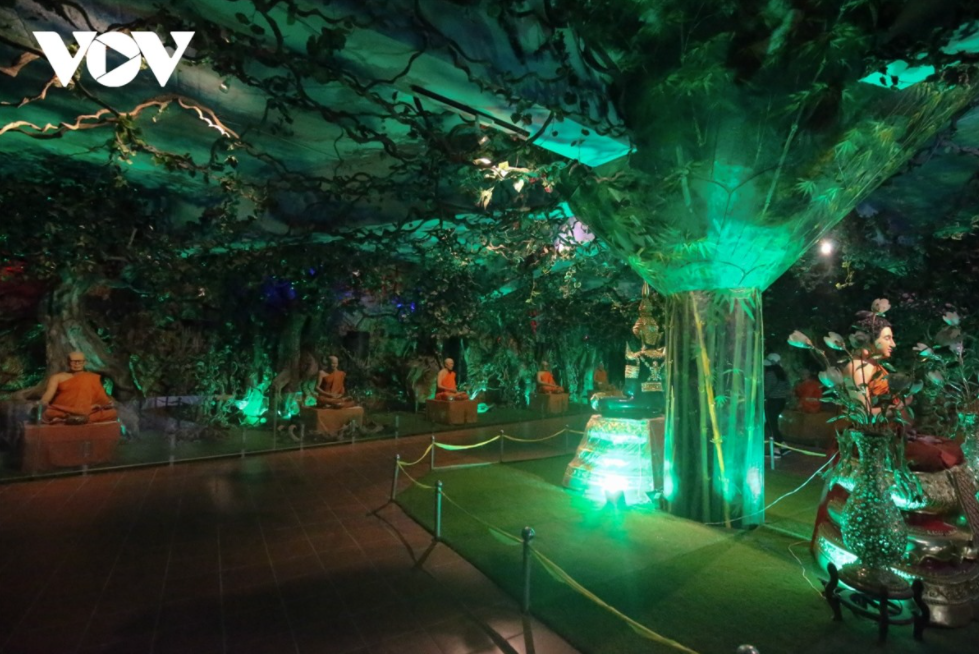 Underneath the inner hall is a unique architectural work recreating the story of Maudgalyayana who saved his mother from suffering in hell. (Photo: VOV)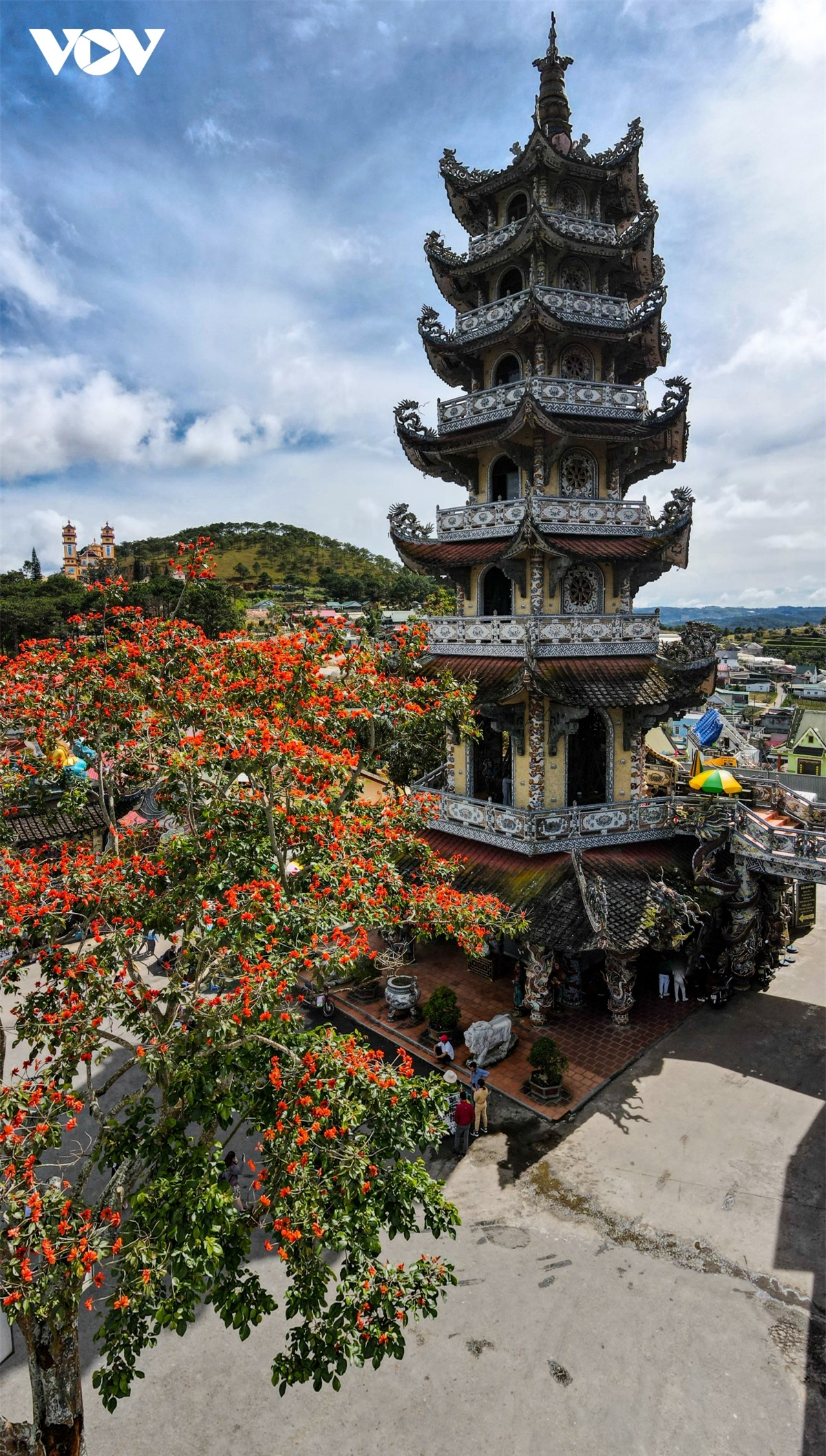 Linh Thap tower was recorded as the tallest bell tower in Vietnam in 2008 by the Vietnam Record Book Center. (Photo: VOV)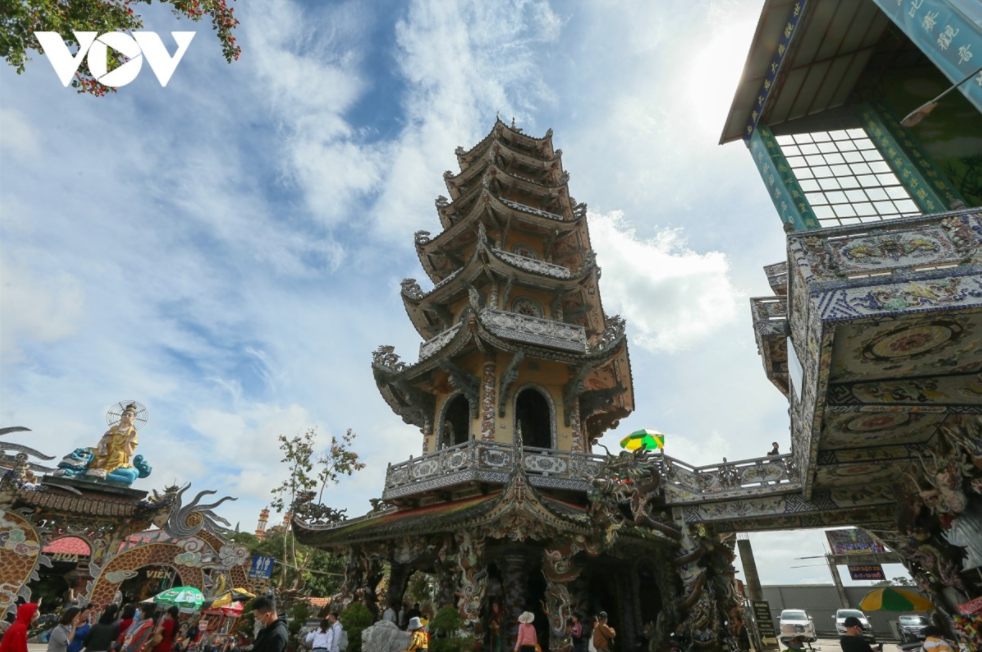 The 36-meter tower consists of 7 floors. Linh Thap was sophisticatedly designed.(Photo: VOV)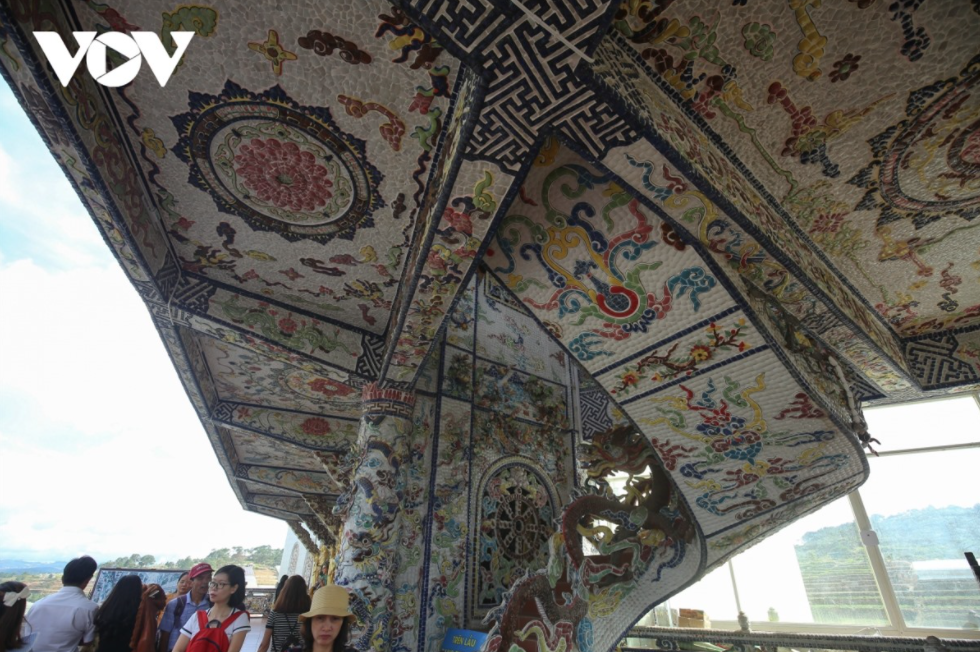 The tower has unique and colorful reliefs. (Photo: VOV)
The famous statue of Bodhisattva Avalokitesvara made of 650,000 strawflowers. The statue is 17m high, weighs 3 tons, made by 30 artisans and 600 Buddhists in 36 days. The statue was certified as a world record by the World Record Union in 2017. (Photo: VOV)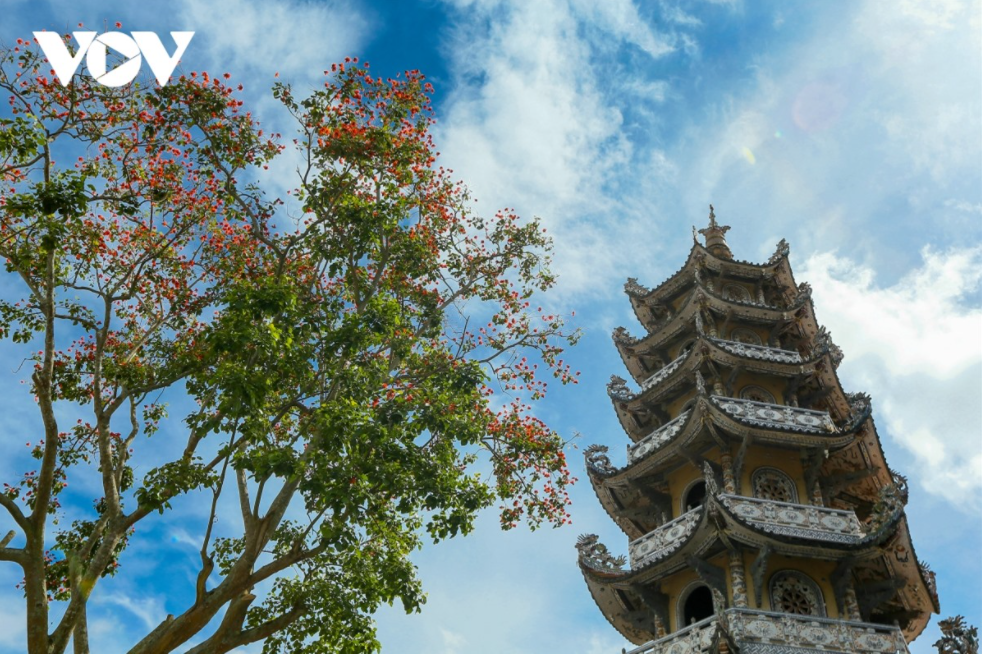 Besides spiritual reasons, the pagoda attracts visitors for sightseeing and taking photos. (Photo: VOV)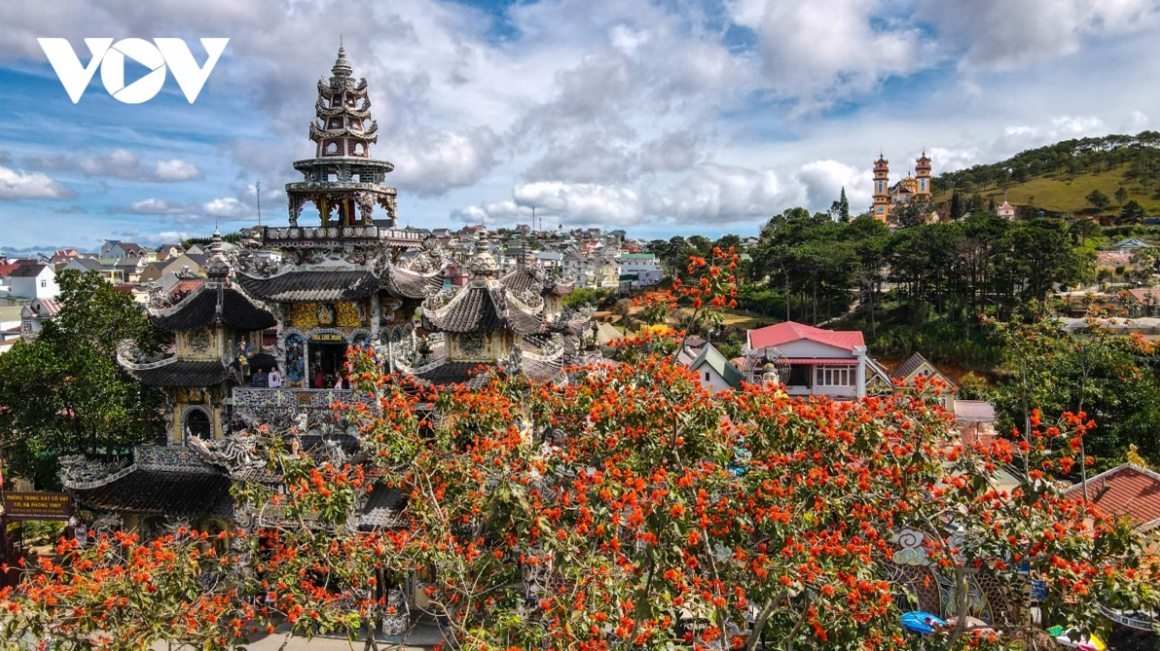 In the afternoon, visitors love to come here to enjoy a peaceful Da Lat in a majestic architecture complex. The afternoon sun rays stretch on the roof of the pagoda, touching pieces of porcelain to create a unique scene. (Photo: VOV)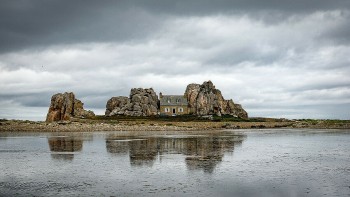 Travel
In a quiet little village of Plougrescant, France, tourists can visit this quirky and extraodrinary Castel Meur, also known as "The House Between The Rocks", which has become an attraction for many years.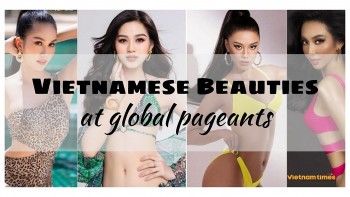 Handbook
Do Thi Ha, Pham Ngoc Phuong Anh, Nguyen Thuc Thuy Tien and Nguyen Huynh Kim Duyen set to vie for global beauty pageants.
World
In the outskirt of Poland, there is a pretty rural village that is called "The painted village" for its amazing and unique tradition of painting their homes inside and out with colorful floral patterns, making this place the most photogenic spot.