Unique specialty made from delicious pork in Thai Binh province
Fresh blocks of half lean, half fat pork, mixed with a plethora of seasonings and undergone a painstaking preparation process, form a specialty in the Red River Delta province of Thai Binh.
Gio and cha are some of the most common dishes in Vietnamese cuisine. Both are most often made with meat paste (especially pork) by pounding chilled ground pork with some seasonings. From meat paste, Vietnamese has created a plethora of dishes, such as gio bi (boiled pork and shredded skin paste), gio xao (sautéed pork rolls), gio bo (boiled beef paste), cha mo (roasted pork and pork fat) and cha que (roasted cinnamon pork). In Thai Binh province, locals put a twist to traditional gio, creating gio nay - A dish that diverts from other gio and cha in the method of preparation, but no less appetizing.
Gio nay – A renowned dish made created in Thai Binh province. Photo: Dantri
Gio nay is a traditional dish that carries the culinary culture of Thai Binh, a province in the Red River Delta of Vietnam. Although using simple ingredients, making gio nay is not an easy task. The chef must choose clean, fresh pork mixed between lean meat and fat. Instead of pounding raw meat, the chef keeps the pork as is, with its fat and skin intact.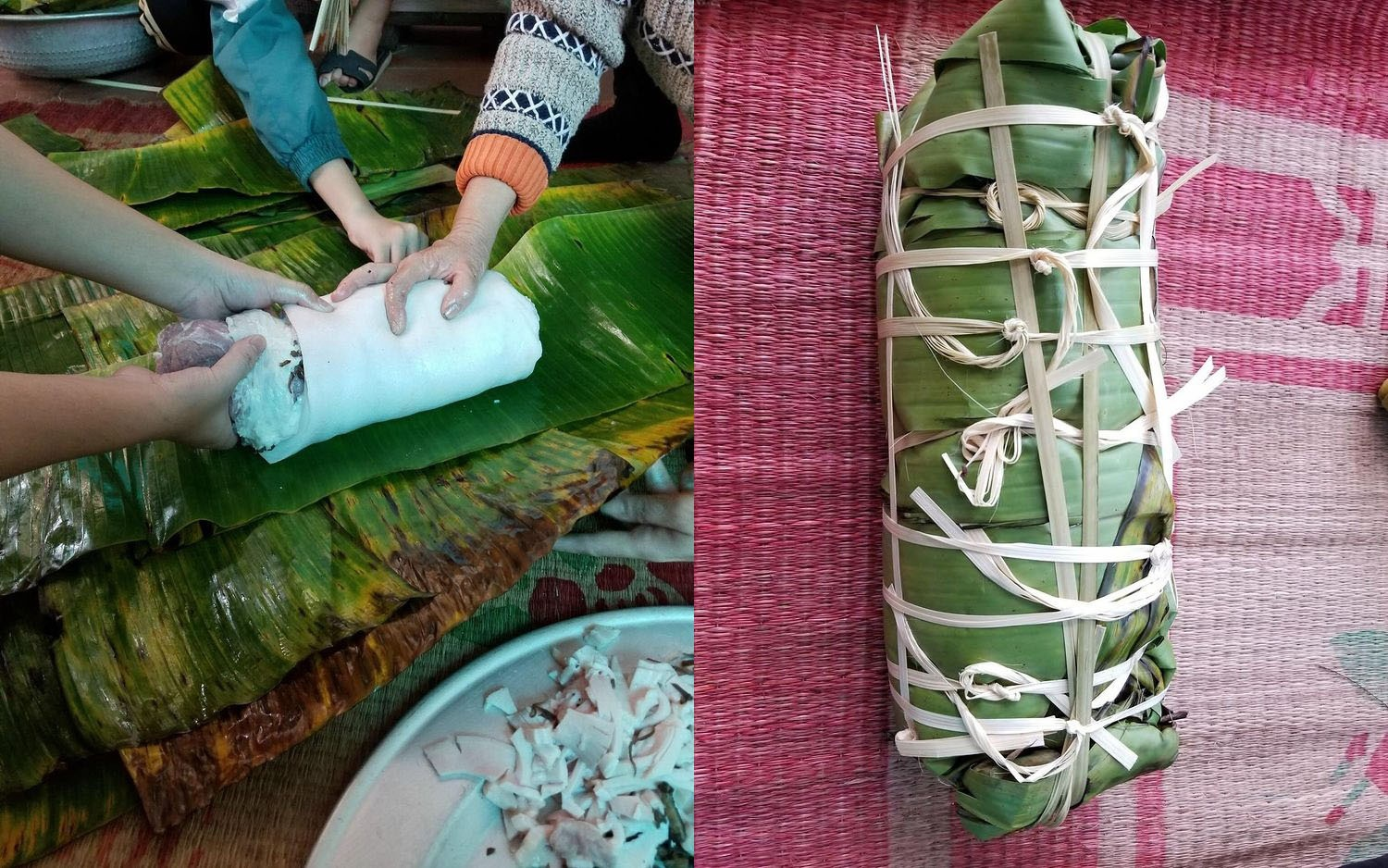 The whole block of half lean, half fat pork is washed carefully, seasoned well, pressed tightly in banana leaves, then tied with bamboo strings. Photo: Dantri
The meat is washed carefully, then seasoned with ground pepper, salt and minced garlic and shallot. Wood-ear mushroom is added sometimes to make the final product crunchier. When the seasonings have permeated the meat thoroughly, the chef wraps it tightly in banana leaves.
This process decides the quality of the dish. The chef must roll the meat tight enough so that the pork fiber can stick together, creating a firm texture for gio nay.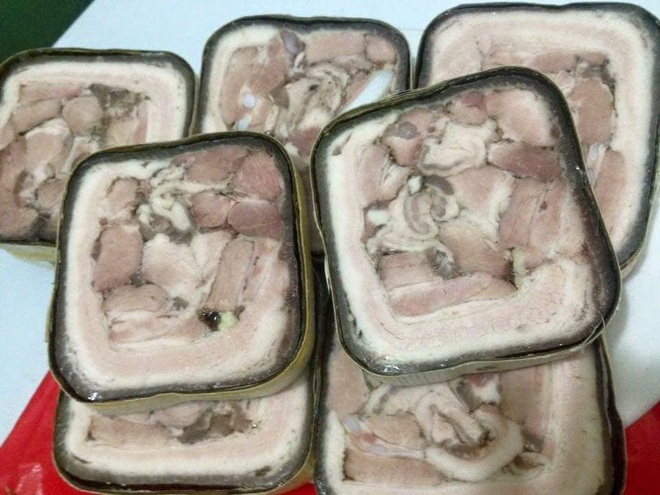 Depending on personal aesthetics, gio nay can be rolled into a circle like with gio lua (boiled pork paste) or square like chung cake. Photo: Dantri
After rolling the pork in banana leaves, the chef boils it in about 4 to 5 hours under medium fire to maintain heat consistency while allowing the meat inside to be cooked through, achieving the desired quality, crunchy and firm texture, and appealing aromas from the seasoned pork and banana leaves.
After taking gio nay from the pot, the chef waits until it cools down, then presses it tightly to remove excess water and make the ingredients inside stick even further together. Gio nay can be kept in the fridge for 10 days.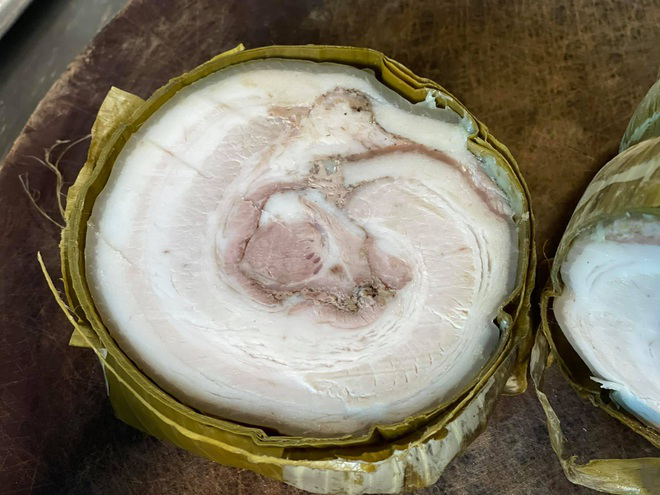 To enhance the firm texture of the dish, the chef must choose the block of meat with more lean meat.
Photo: Dantri
At first look, gio nay resembles a fatty block of meat that may drive some people away. Look, however, is often deceiving. The taste of the dish will immediately erase any initial concerns, and people will keep returning for one more bite.
When served, gio nay is cut into small pieces and eaten with pickled shallots or mustard greens. The rich flavor of the pork, together with the seasonings and accompanied side dishes will perfectly remove the greasiness from the fat.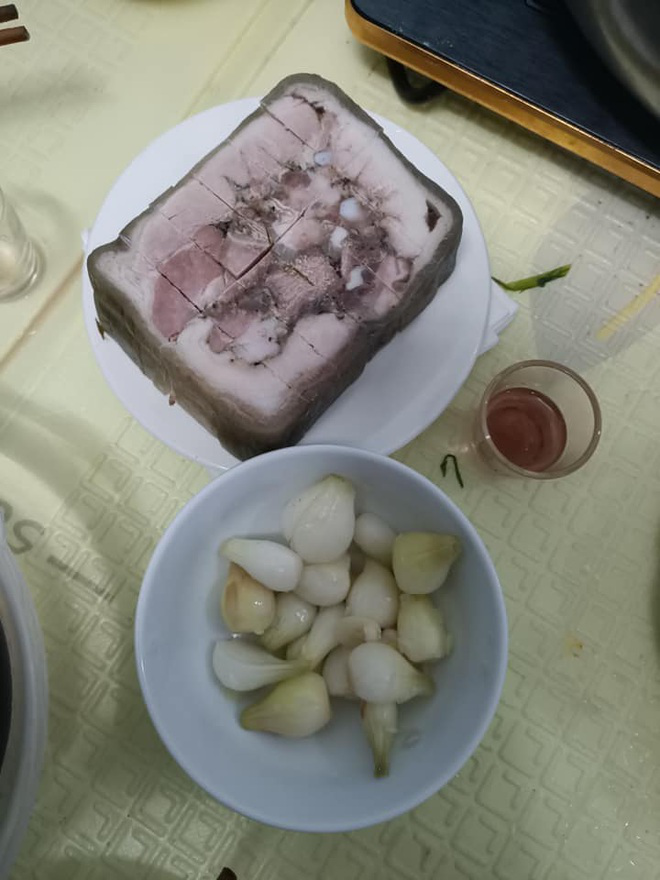 Gio nay is a perfect harmony between the flavorful meat, the aroma from its seasonings and the appealing color from banana leaves, served with pickled shallots. Photo: Dantri
Started as a traditional dish in Thai Binh province, gio nay has now become a popular choice of food across Vietnam and a favorite of many food lovers. Not only a common dish during Tet holiday but gio nay is also served in wedding ceremonies and other important events in different Vietnamese provinces.
A kilogram of gio nay costs between VND 300,000 – 350,000, depending on the ingredients and regions.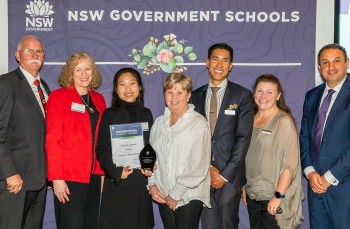 Overseas Vietnamese
The award for international students studying at New South Wales state schools (Australia) honors excellent ones from many countries, including a Vietnamese female student.