Phong Dien market (Video: VNE)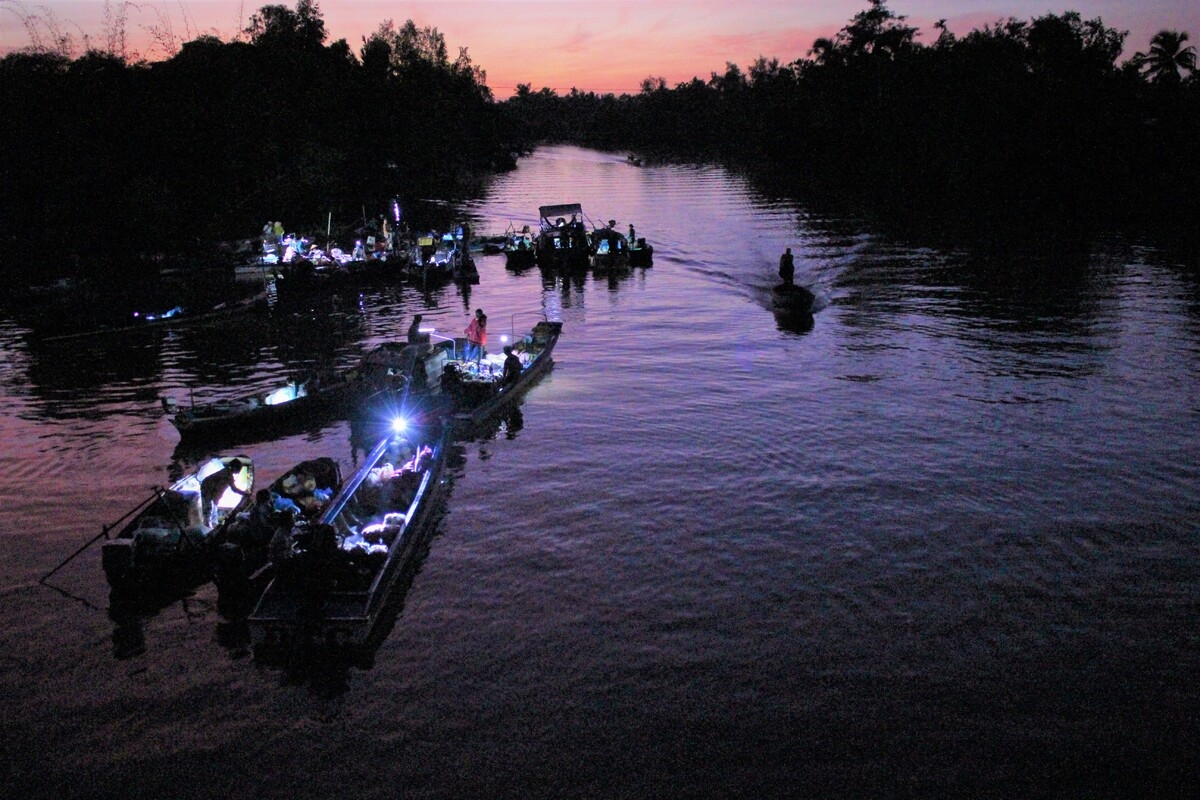 (Photo: VNE)
Phong Dien floating market is some 17km to the southeast of Can Tho city center. It is one of the two most famous floating markets in Can Tho, the other is Cai Giang floating market. However, Phong Dien market still retains its own rustic beauty.
Early at dawn, the traders have made their way to the markets to trade on fresh veggies and fruits and take the ingredients back to inland wet markets. Phong Dien market is at its crowdest at 5:30 am - 6:30 am. On every 1st or 15th day of lunar month, the market is way busier than normal.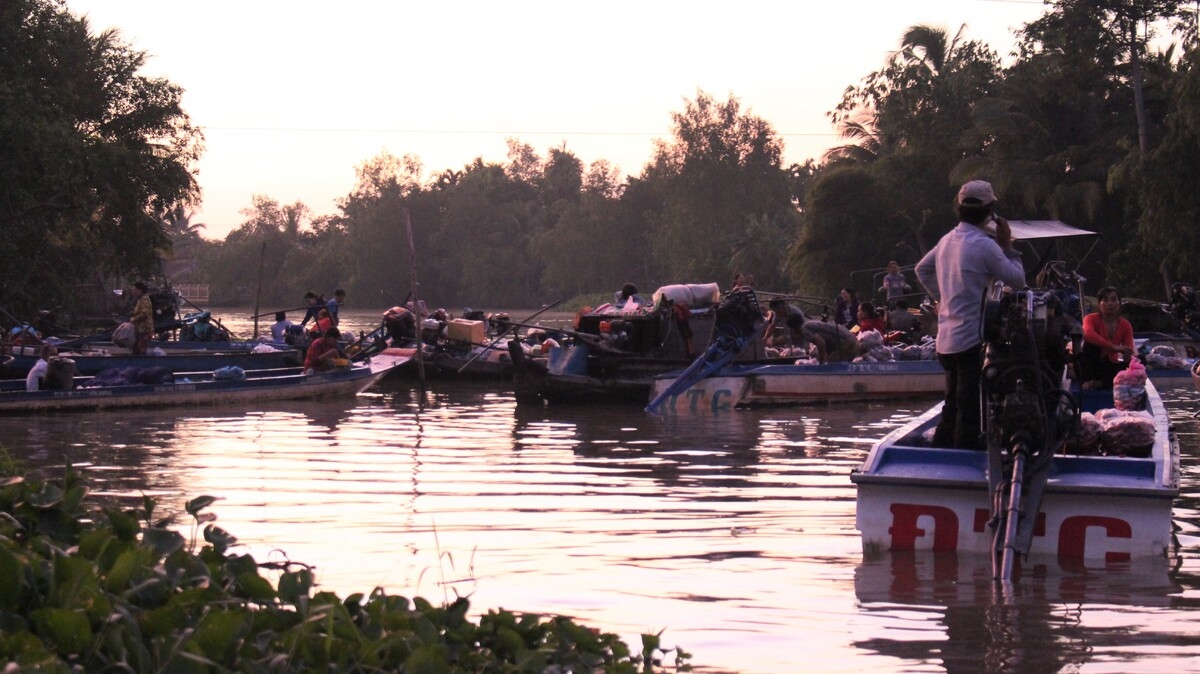 (Photo: VNE)
In the past, Phong Dien floating market was located at the confluence of Phong Dien river, but it is now relocated to a new place some 800 meters from Nhon Ai commune. The new location facilities locals' access, plus given its scenic surroundings, visitors could have a more memorable boat trip.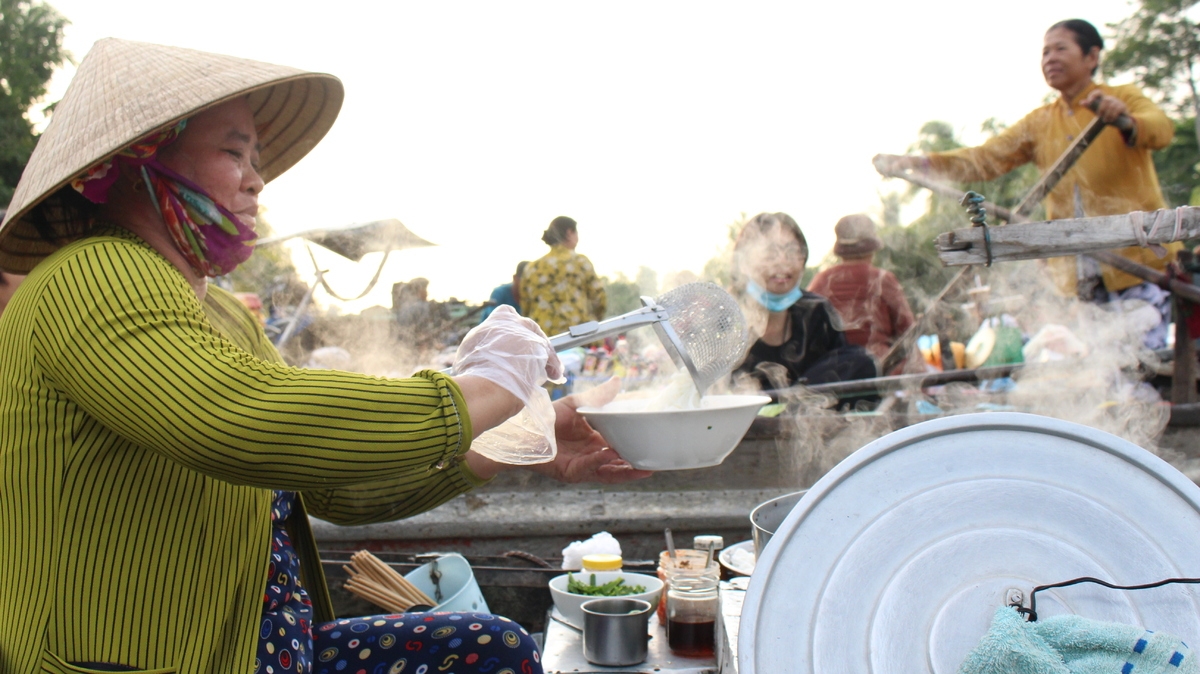 (Photo: VNE)
At Phong Dien market, visitors can wave their hands to signal a boat rider, who is also a retailer, to stop by and give you a market tour. While sightseeing around, you'll also have a chance to mingle with the local people, have a bite at newly-bought local delicacies. Each ride will cost from VND 80,000 - 100,000 (US $3.49 - 4.36).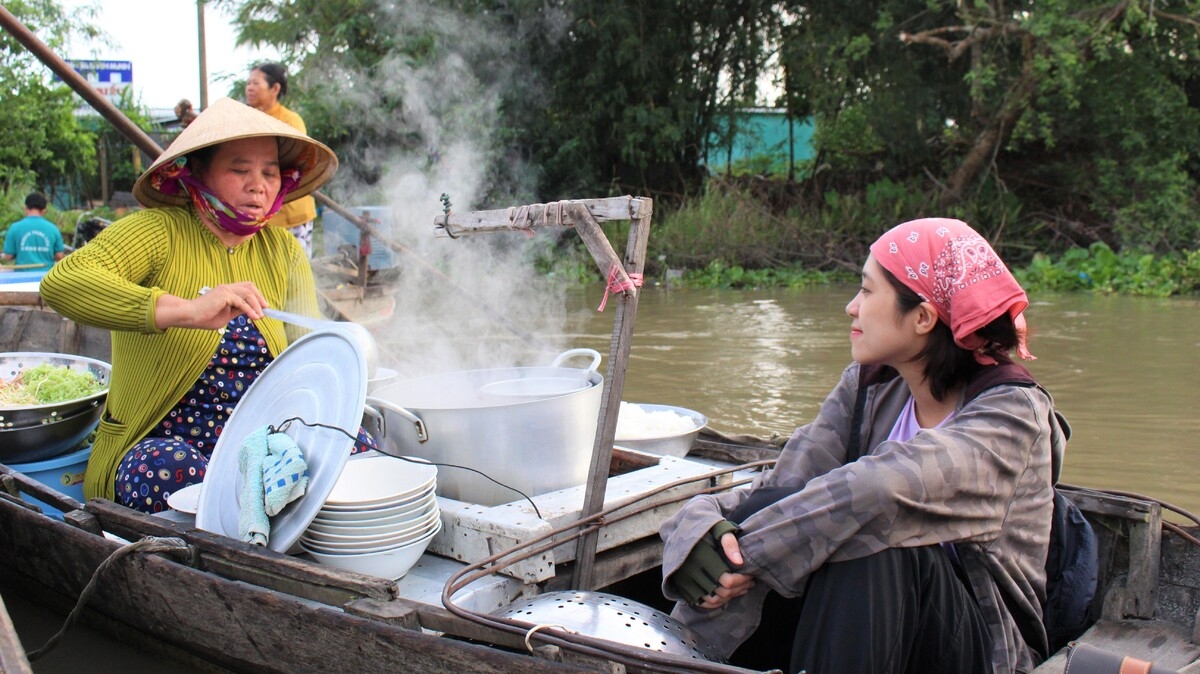 (Photo: VNE)
Tourists can listen to stories about life and trading on Phong Dien market from the retailers. If you want to, don't reluctant to ask the retailer to let you become a local seller for one day. That would surely be an unforgettable experience.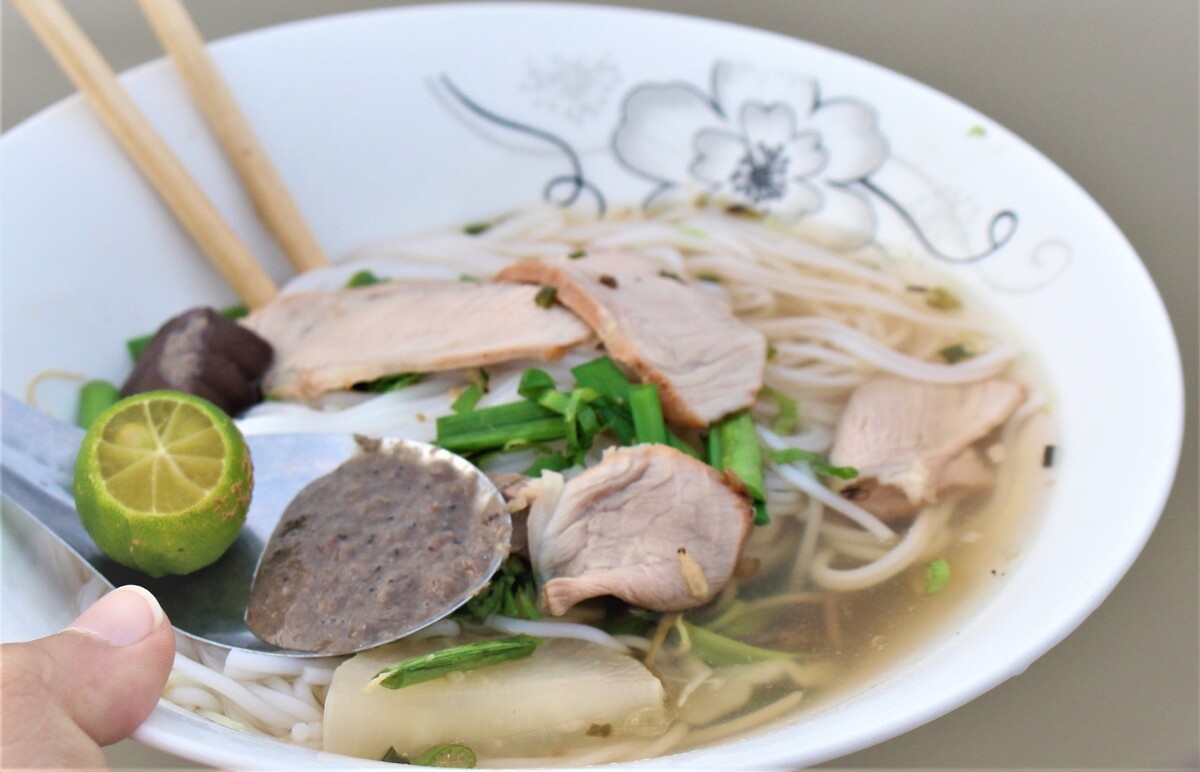 (Photo: VNE)
Produces at Phong Dien market are reasonably priced. It doesn't matter you are local people or visitors, the price tags are still the same, so don't worry about the bargaining thing.
A bow of vermicelli or noodle in Phong Dien market is sold from VND 20,000 (US $0.87).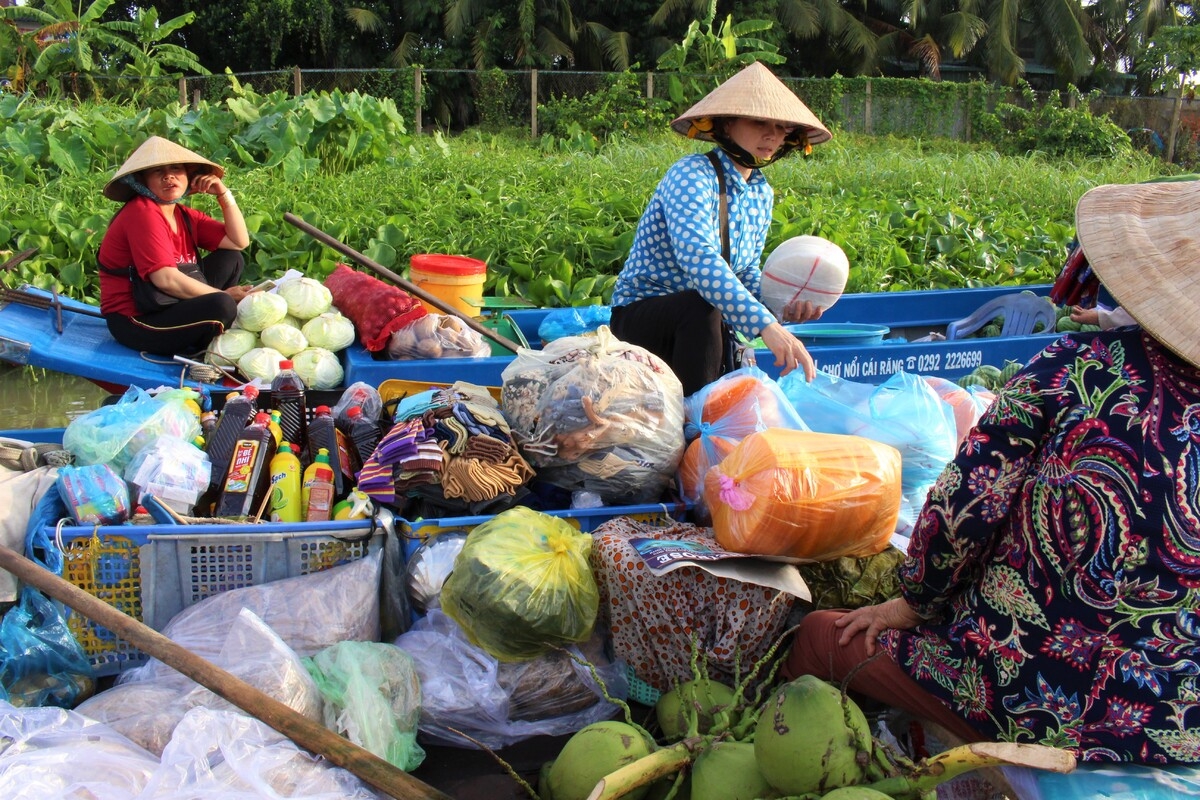 (Photo: VNE)
A small boat selling different kinds of goods: from fish sauce, dishwashing liquid, to socks and gloves. It's pretty much like a floating miniature supermarket. Besides selling, retailers also buy foods and essential stuff that they don't have for their family. At around 7 am, people start to disperse, Phong Dien market becomes quieter.
Jasmine Le