Vietnam Covid-19 News: Bac Ninh to use all vaccines provided before June 10
The Ministry of Health requested Bac Ninh province to prepare human and material resources and cooperate with medical workers assigned by the Ministry to complete the vaccination for all selected individuals before June 10.
On May 30, the Ministry of Health sent an urgent dispatch to the Bac Ninh Provincial People's Committee and Steering Committee for Covid-19 prevention and control on implementing the Covid vaccination program in Bac Ninh province.
The Ministry of Health requests the Bac Ninh Provincial People's Committee to prepare the list of people with high risks of exposure to SAR-CoV-2 in factories and industrial parks in the province. These individuals will be prioritized in the province's vaccination program.
The People's Committee of Bac Ninh province will prepare equipment and human resources and cooperate with medical workers assigned by the Ministry of Health to vaccinate all selected individuals before June 10.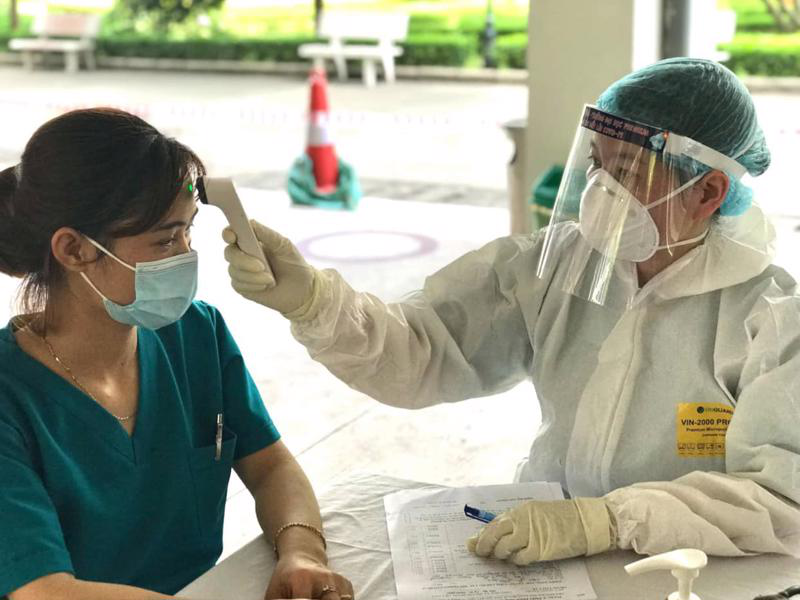 Photo: Checking body temperature for a medical worker in Bac Giang before vaccination / VnEconomy
Previously, during the meeting on COVID-19 prevention and control in the province between the Prime Minister with Bac Ninh provincial authorities, Minister of Health Nguyen Thanh Long said Bac Ninh has various virus clusters with unclear sources of transmission. In the province, the risk of Covid transmission from the communities to industrial parks is extremely high.
Highlighted that protecting industrial parks is the key to control the virus in Bac Ninh, Minister Long said housing facilities for workers must apply rules for quarantine zones if there are Covid cases. old, workers are not allowed to leave their rooms unless approved. Violators will be strictly dealt with, and 50% of workers must be kept at home.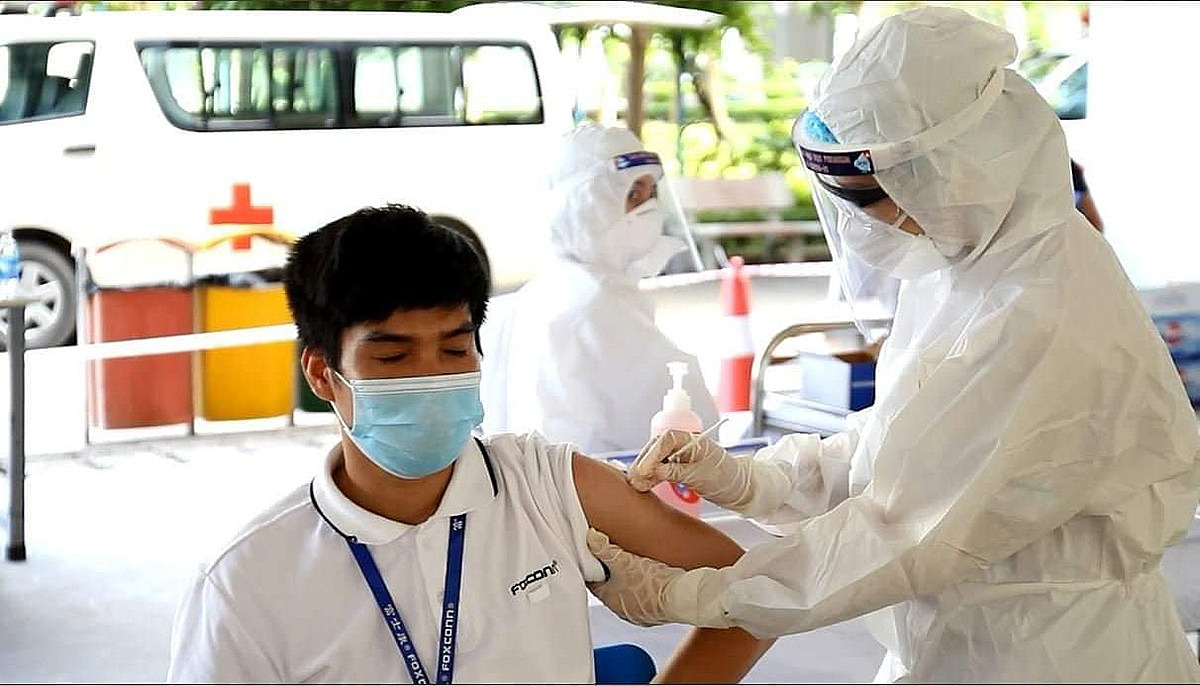 Photo: A worker in Bac Giang is vaccinated/ VnExpress
Long said another batch of 50,000 Covid vaccine doses will be provided to Bac Ninh, in addition to the 150,000 doses supplied to the province on May 29.
"The Ministry of Health has assigned the Deputy Ministers in charge of the special task force in Bac Ninh and Bac Giang to lead the vaccination programs in these two provinces. do, the special task force must ensure that 200,000 doses of the Covid vaccine are used up within seven days in each province. The Ministry will mobilize 1,000 medical workers from Bach Mai Medical College and other health forces to support Bac Ninh and Bac Giang," said Long.
The Bac Ninh Provincial Steering Committee for Covid-10 prevention and control reported that by May 30, Bac Ninh has given 22,681 Covid shots. specifically, 3,481 shots were given in the first phase, 15,960 shots in the second phase, and 3,240 shots in the third phase, starting May 26. In the third phase, 2,623 shots have been given to medical staff and 617 shots for factory workers.
By May 30, Bac Ninh province has recorded 793 Covid cases across eight localities, with 140 hotspots.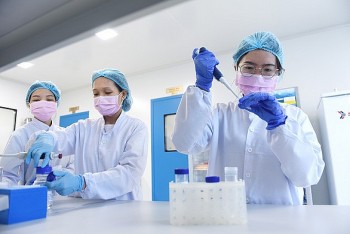 National
Vietnam News Today (October 17): Vietnam records 3,211 new local Covid cases; Vietnam's border guards take tougher actions against IUU fishing; National program for development of domestic vaccines adopted; HCMC to reopen inter-provincial tourism from next month.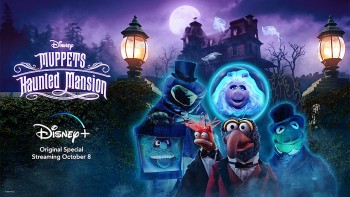 Handbook
Halloween is coming, and what is better than bing watching a good cartoon with your kids. This 10 new Halloween specials, special episodes, and series are kid-friendly spooky alternatives, and fresh-as-a-newly killed corpse in the post below.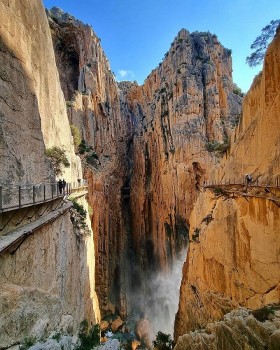 Travel
For people who are thrill seekers and love challenging themselves, this narrow, small walkway which was pinned along the steep walls of a narrow gorge in El Chorro in Spain, will give the visitors the best and most dangerous experience of a lifetime.