PM: Bac Ninh should expand social distancing areas
Prime Minister Pham Minh Chinh has proposed Bac Ninh province consider applying social distancing on a larger scale amid complicated development of Covid-19 in the northern province.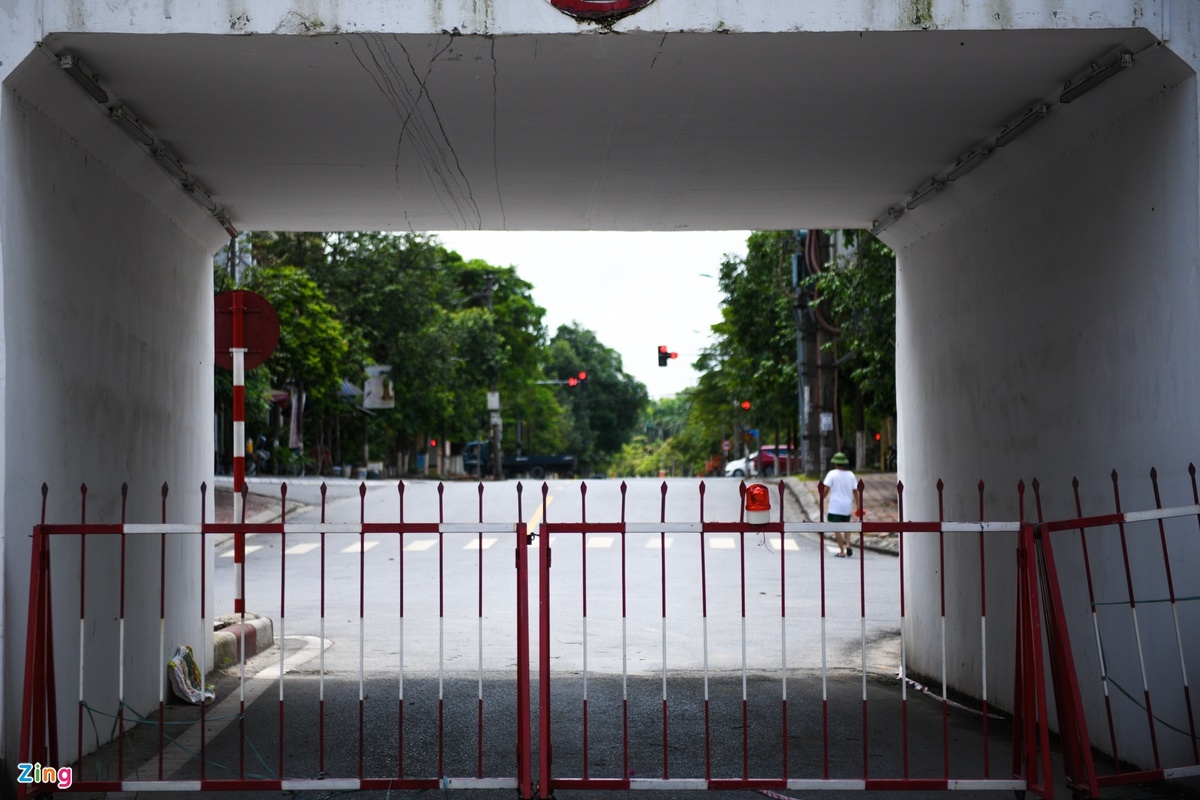 A residental zone in Bac Ninh province is fenced off as the province has applied social distancing in many areas. Photo Zing News
The Cabinet leader on Saturday afternoon visited Bac Ninh province, the second biggest Covid-19 epicenter of Vietnam now, to inspect the pandemic prevention and control work.
Bac Ninh province is applying social distancing measures on different scales in seven areas, namely Bac Ninh city, Thuan Thanh, Que Vo, Yen Phong, Tu Son, Tien Du, Luong Tai districts.
Warning that Bac Ninh stands at a high infection risk, especially at industrial parks with a large number of workers, PM Chinh reiterated the principle: Prevention is a fundamental, long-term and decisive strategy.
Noting that the province needs to expand social distancing areas to prevent the virus transmission, he suggested local authorities apply three or four-layer social distancing model to realize the dual targets of controlling the pandemic and maintaining socio-economic activities.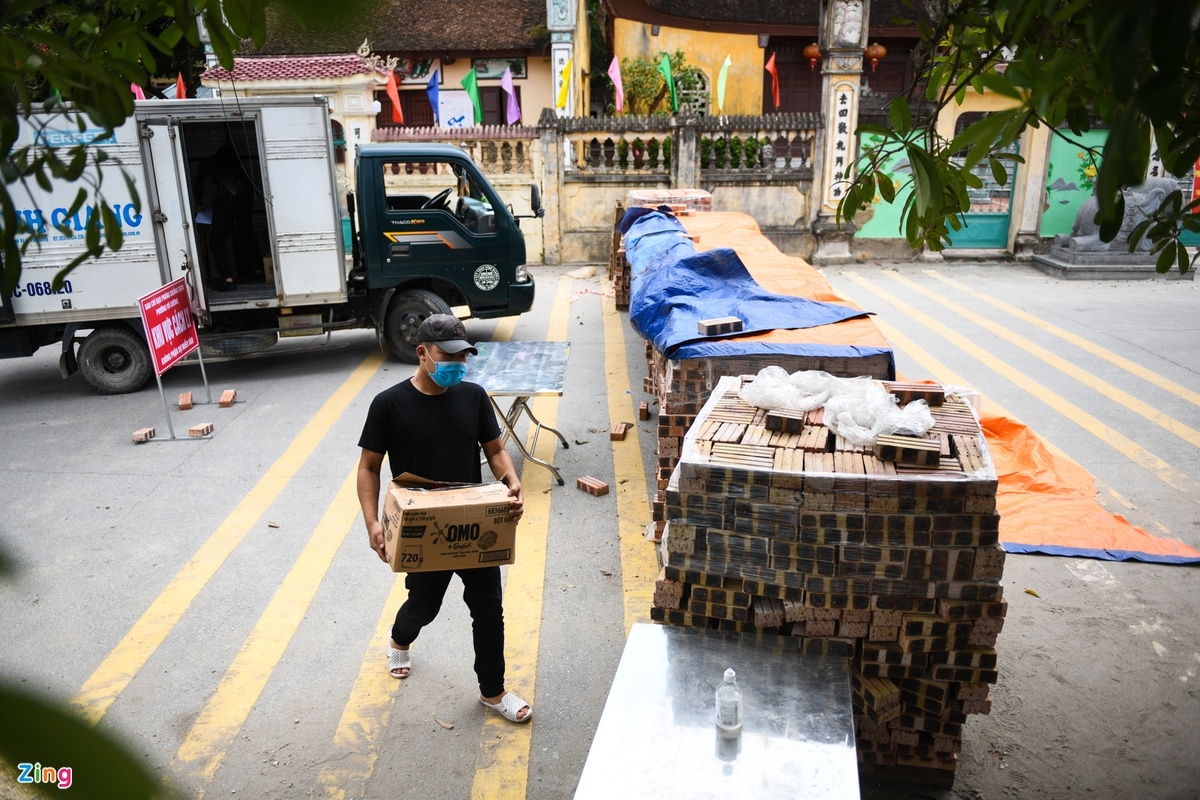 A fence built by bricks has been erected in Vo Cuong ward, Bac Ninh city to isolate the quarantined areas with outside. Photo Zing News
As quick and active testing is key, the Government leader ordered the health ministry to provide testing kits as many as possible for Bac Ninh to early detect infection, quarantine cases and prevent serious consequences.
He requested management boards of industrial parks to take responsibility in pandemic prevention and control work as well as set up worker management database.
The health ministry has been assigned to mobilize medical forces from healthcare schools to offer assistance to Bac Ninh.
According to local authorities of Bac Ninh, the province reported 765 positive cases as of Saturday. Among those, 139 cases are workers at industrial parks. There are more than 5,200 F1 cases and over 37,200 F2 cases.
Local authorities are racing against time to conduct testing on a large scale at risk-exposed areas. The number of positive cases keeps rising but most of them have been quarantined at centralized sites or in lockdown areas.
Factories in the province have been ordered to save workers' addresses, phone numbers and asked workers to declare their health status everyday.
According to local authorities, Bac Ninh plans to conduct testing on 5 percent of population and instruct factory workers to conduct testing in order to reduce workload on medical forces.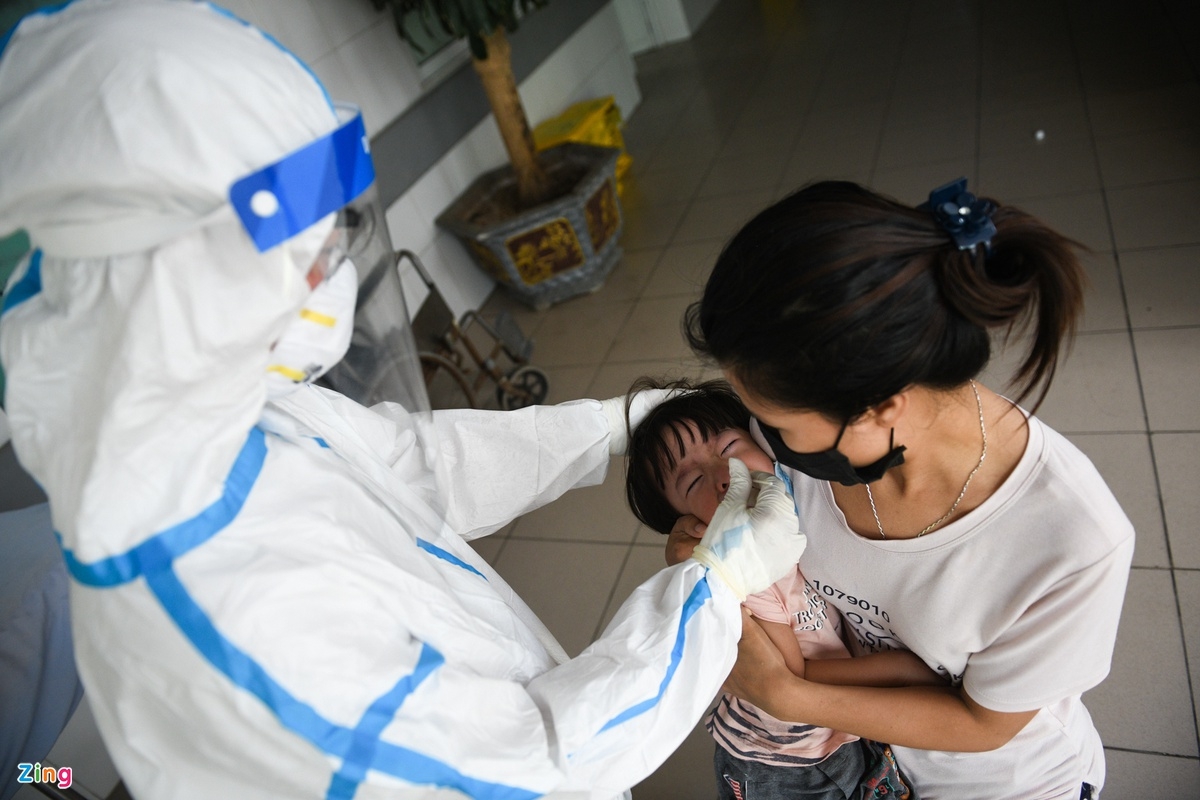 Bac Ninh plans to conduct Covid-19 testing on 5 percent of population. Photo Zing News
Health minister Nguyen Thanh Long said besides 150,000 doses of vaccine distributed to the province earlier, an addition of 50,000 doses had been delivered to Bac Ninh on Saturday morning.
In the next seven days, as many as 400,000 doses will be administered in Bac Ninh and Bac Giang. The health ministry will mobilize 1,000 medical workers from Bach Mai Medical College and other units to support the two epicenters.
Bac Ninh has set up four field hospitals with total capacity of about 1,300 beds to treat Covid-19 patients.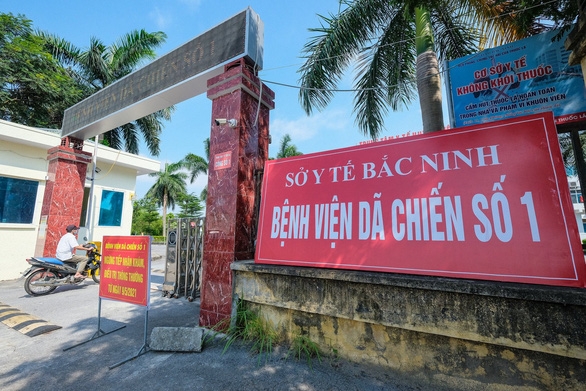 Field hospital No 1 has been set up at Tien Du healthcare facility in Bac Ninh province. Photo Tuoi Tre
In addition, the province has established 6,700 community Covid groups and 7,000 enterprise ones. The province now has more than 100 checkpoints to guarantee that local residents not to go out after 8 pm as well as to monitor people from other localities entering the city./.