Vietnam COVID-19 Updates (April 20): Vietnam capable of handling blood clotting from vaccine
Lower-level healthcare establishments in Vietnam are capable of dealing with blood clotting caused by the COVID-19 vaccine thanks to the telehealth system, an expert has said.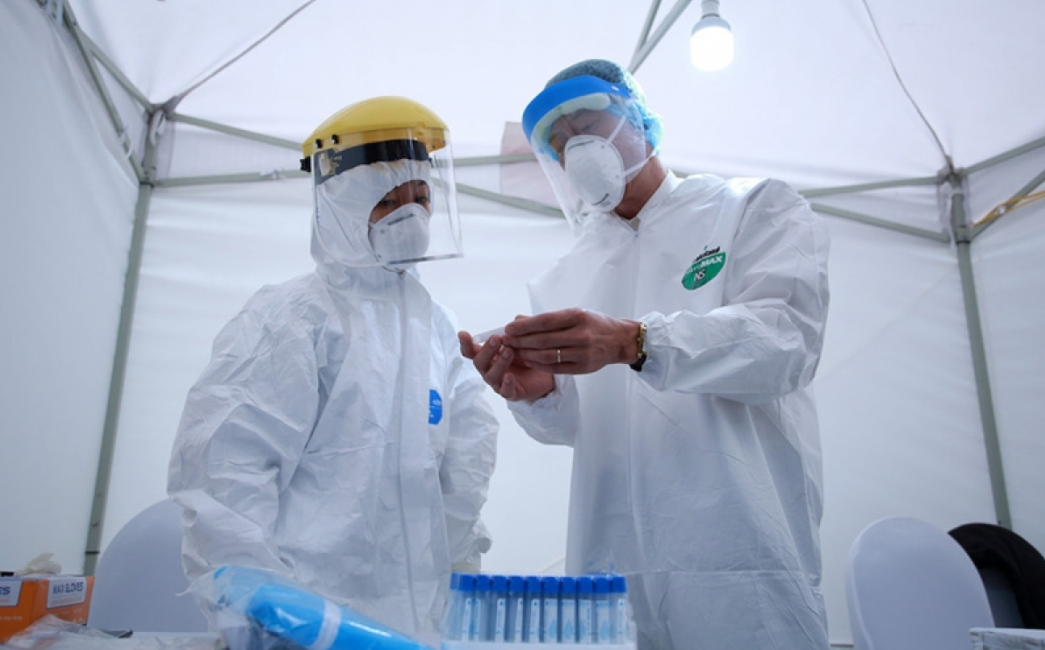 6 new imported cases reported in the last 24 hours (Photo: VOV)
6 new imported cases reported in the last 24 hours
Vietnam recorded six new COVID-19 cases, including two Indian experts and four Vietnamese citizens, from 6 am to 6 pm on April 19. Meanwhile, no new cases found on April 20 morning.
The Health Ministry continued to urge all people to follow the 5K motto – Khau trang (wearing facemask) – Khu khuan (disinfecting) – Khoang cach (keeping distance) – Khong tu tap (no gathering) – Khai bao y te (making medical declaration), in order to live safely amid the pandemic.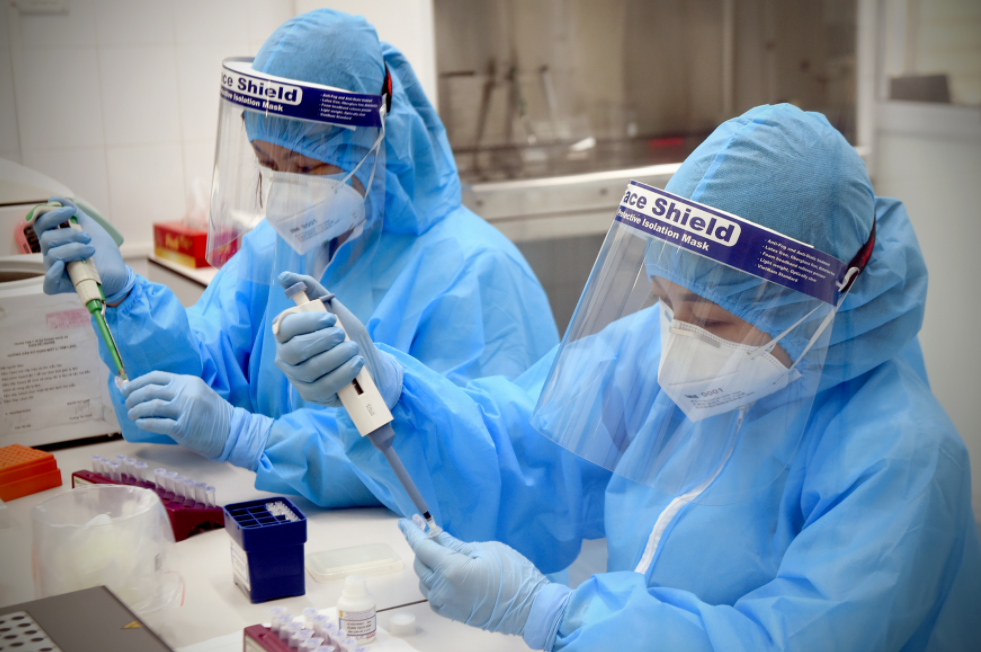 HCM City starts the second phase of COVID-19 vaccination (Photo: MOH)
HCM City starts the second phase of COVID-19 vaccination
Ho Chi Minh City's health sector began the second phase of the COVID-19 vaccination for medical workers and those who have contacts with people entering Vietnam via Tan Son Nhat International Airport on April 19.
Director of the municipal Health Department Nguyen Tan Binh said that until April 30, 45,190 doses will be given to medical personnel working at public and private health establishments and hospitals of the Health Ministry, while additional 2,000 doses will be injected into those working at the airport.
A total of 9,050 medical workers who get the first shot during the first phase will get the second shot this time. To ensure safety, the department has requested all inoculation places to make thorough preparations and make plans to cooperate with the closest hospitals to deal with any possible post-vaccination incidents. According to the department, the municipal health sector has more than 60,000 medical workers.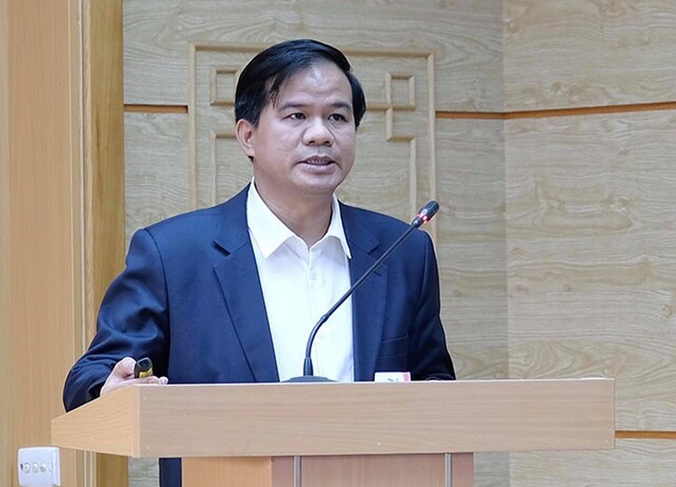 Associate Prof. Dr. Dao Xuan Co. (Photo: VN Express)
Vietnam capable of handling blood clotting from vaccine
Associate Prof. Dr. Dao Xuan Co, Deputy Director of the Hanoi-based Bach Mai Hospital and Secretary-General of the Vietnam National Association of Emergency, Intensive Care Medicine and Clinical Toxicology, said the telehealth system has been deployed to 1,500 sites in all of Vietnam's 63 cities and provincial nationwide and will help leading specialists instruct grassroots medical facilities on handling cases of blood clotting in a swift and effective manner.
He said people can rest assured about the safety of vaccines, as cases of blood clotting are "very rare". If medical establishments at any level encounter vaccinated patients with blood clots, the health sector will be able to mobilize leading experts to conduct consultations and provide treatment guidance via the telehealth system, Co emphasized.
Nearly 80,000 people in 22 cities and provinces in Vietnam have been vaccinated against COVID-19 to date, and there have been no cases of blood clots. On April 15, the Minister of Health decided to set up a steering committee for COVID-19 vaccination safety, which gathers together ministry officials and leading experts in different specialties to help respond to any circumstance.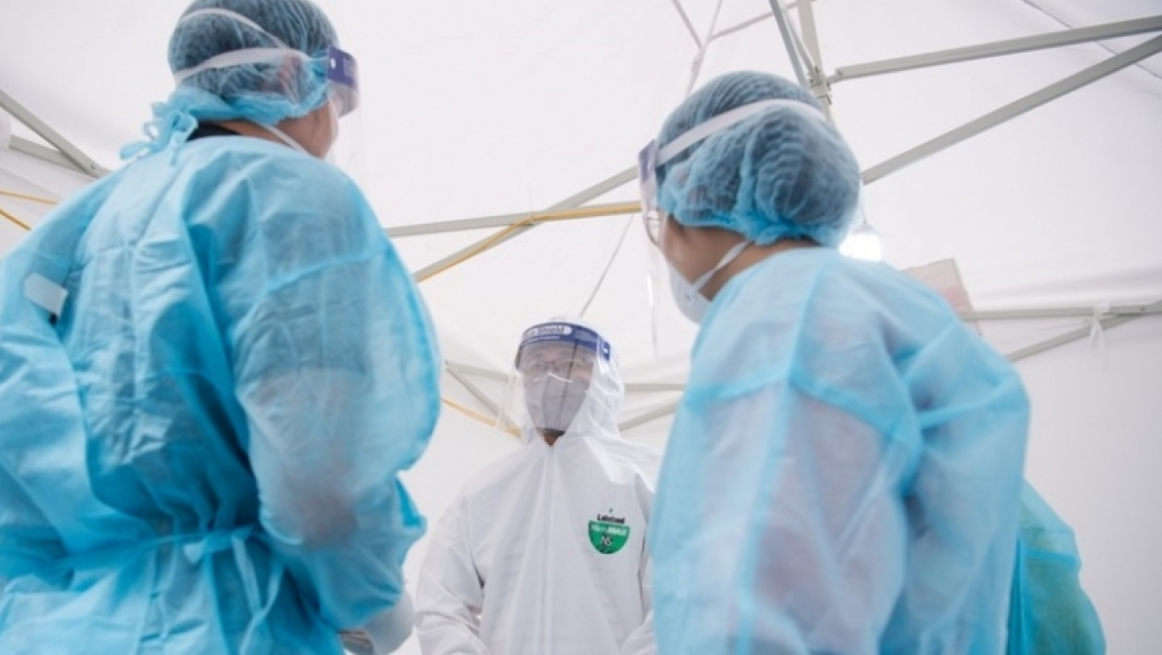 Quang Nam offers to host international visitors with 'vaccine passports'. (Photo: VOV)
Quang Nam offers to host international visitors with 'vaccine passports'
The central province of Quang Nam has put forward plans to host international tourists with "vaccine passports" and negative coronavirus tests. As part of the plans, arrivals at Chu Lai Airport will stay at the assigned Hoiana resorts in Duy Xuyen district and Tui Blue Hotel in Nui Thanh district for five or 10 days.
Chairman of the provincial People's Committee Le Tri Thanh confirmed the plans to Vietnam News, stating that the province and managing boards of the two resorts and Chu Lai Airport authorities held a working session on preparations to soon host tourists with the proposed vaccine passports. Thanh said the province will register with the Government to become the first province in Vietnam to pilot the hosting of international visitors and roll out a 'safe tourism' program.
The chairman said the two hotels are far from the community and residential quarters, and the two sites had been tested and surveyed by the Vietnam National Administration of Tourism. Thanh said all staff of the two hotels and task force members will be vaccinated and implement coronavirus preventive measures before hosting tourists. The Ministry of Culture, Sports, and Tourism also agreed with the pilot plan.
The new patients brought the total number of infections in Vietnam to 2,791, said the Ministry of Health (MoH). According to the MoH's Medical Service Administration, up to 2,475 patients were given the all-clear from coronavirus SARS-CoV-2, while the death toll was still kept at 35.
Among active patients undergoing treatment at medical establishments nationwide, 11 tested negative to the virus once, 16 twice, and 18 thrice.
As many as 40,150 people who had close contact with COVID-19 patients or entered Vietnam from pandemic-hit regions are currently quarantined across the country, including 531 in hospitals, 24,361 in state-designated establishments, and 15,258 at their homes or residences.
Handbook
Yoga has recently become one of the best exercise methods that bring many health benefits to people, but it also requires a lot of technique and training to avoid injuries. There are several ways to practice it home, and will still help you achieve your goals.