Vietnam Covid-19 Updates (July 30): 4,987 Local Cases Added
Over three months into the new Covid wave, the nation has recorded 129,571 domestic cases in 62 of its 63 cities and provinces.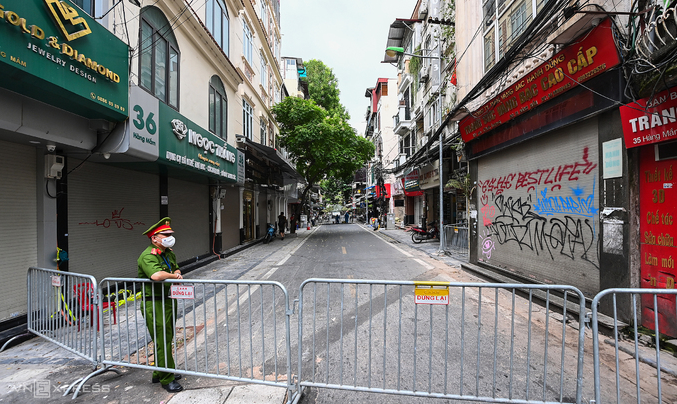 Photo: VN Express
4,987 local cases added to Vietnam's Covid tally
Vietnam's ongoing outbreak continues to grow with 4,987 new domestic Covid-19 patients confirmed Friday morning in 20 localities, including 2,740 in Ho Chi .
The rest of the cases were registered in Ho Chi Minh City's neighbors of Binh Duong (1,284), Dong Nai (203), and Tay Ninh (88) provinces, Mekong Delta's provinces of Tien Giang (242), Dong Thap (90), Ben Tre (79), Long An (21), Kiên Giang (17), Vinh Long (15), and Can Tho City (23); the central provinces of Khanh Hoa (78), Phu Yen (17), Binh Dinh (17), Dak Nong (2), Ha Tinh (2); the northern provinces of Thai Nguyen (3), Lang Son (2), Nam Dinh (1), and Hanoi (63).
Of the new cases, 987 were recorded in the community and 4,000 in quarantine zones and areas that have been isolated.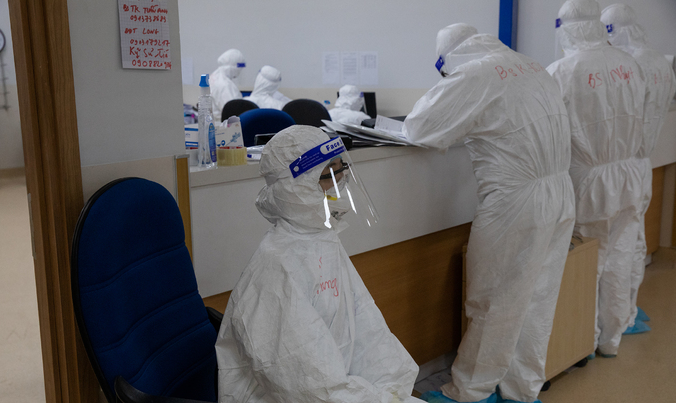 Photo: VN Express
Covid-19 claims 233 more lives over a week in Vietnam
An additional 233 patients have died of Covid-19 and underlying illnesses in seven cities and provinces across Vietnam over the past week.
The deaths were recorded from July 19 to July 26, the National Steering Committee on Covid-19 Prevention and Control announced on July 29 evening. Of the total, Ho Chi Minh City, the largest coronavirus hotspot in Vietnam, reported 189 more deaths. Elsewhere Covid -19 claimed 14 lives in Khanh Hoa, 10 in Long An, 8 in Dong Nai, 6 in Ben Tre, 4 in Vinh Long, and 2 in Binh Duong.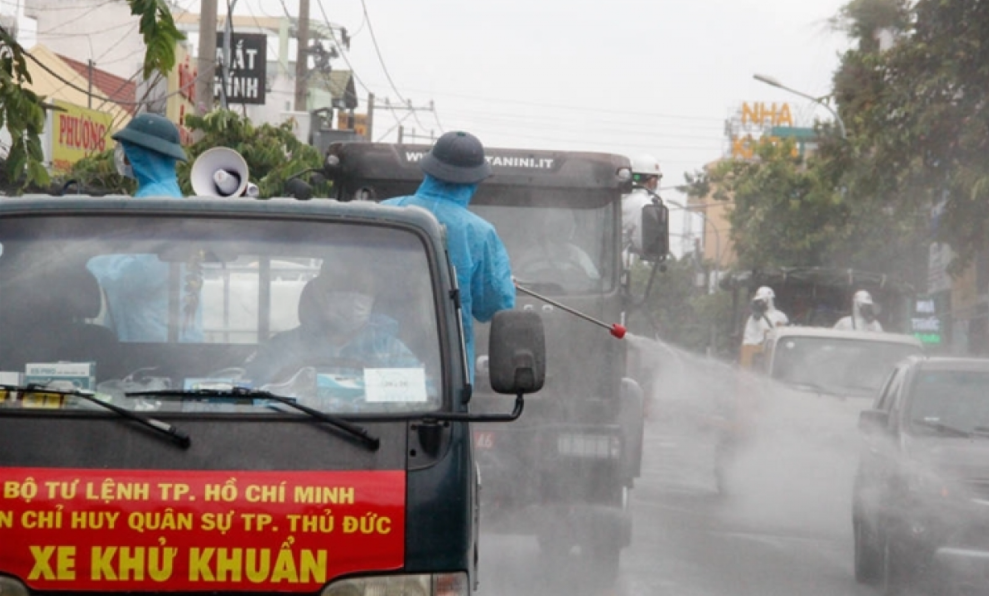 Photo: VOV
Vietnamese expats directly contribute to Covid-19 combat at home
Deputy Minister of Foreign Affairs Pham Quang Hieu on July 29 thanked overseas Vietnamese for their support for the Covid-19 combat at home. Over the past time, Vietnamese expats have supported the pandemic fight through various forms such as providing medical equipment, food, and financial support for pandemic-stricken localities, and sharing experience in Covid-19 prevention and control, he said.
Since June 5, they have sent home more than VND 10.5 billion (USD 457,200), he said, adding that nearly 30 Vietnamese organizations and associations in France, the US, and Canada, among others, have launched fund-raising campaigns to aid anti-pandemic efforts in the homeland. VietBay – a group of Vietnamese in Bay Area, San Francisco, has so far this month presented nearly 10,000 gifts to poor laborers in Ho Chi Minh City – the country's biggest pandemic hotspot at present.
Such deeds have not only directly contributed to the pandemic fight in Vietnam but also demonstrated the patriotism, mutual support, and great unity of the Vietnamese, Hieu said, calling for more assistance from the community in the time ahead.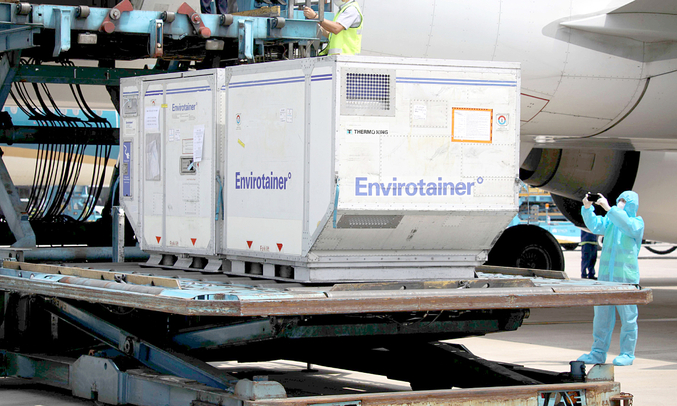 Photo: VN Express
Disadvantaged groups vaccinated against Covid-19
People with disabilities and other disadvantaged groups sponsored by the Ministry of Planning and Investment (MPI) on July 29 got Covid-19 vaccine shots. The inoculation was carried out by the ministry in coordination with the Hanoi-based Bach Mai Hospital.
Deputy Minister Nguyen Thi Bich Ngoc said over the past time the MPI has actively engaged in social activities, including those supporting flood-hit residents and the poor, contributing to the national Covid-19 vaccine fund, and protecting disabled people.
Disabled people are the most vulnerable amidst the pandemic, she said, adding that the inoculation will serve as a source of encouragement for the group while realizing the Government's target of speeding up vaccinations towards herd immunity in the spirit of no one being left behind. Since 2019, the ministry has implemented the "For community development" program, aiming to create opportunities for disadvantaged and vulnerable people.
Photo: VN Express
Vingroup builds Covid-19 vaccine production line
Vingroup, a leading Vietnamese multi-sectoral conglomerate, plans to build a Covid-19 vaccine production plant in Hanoi with a designed capacity of between 100-200 million doses a year. This is one of the five key projects that have received the Hanoi municipal administration's approval to be undertaken during the social distancing period in the capital.
Vingroup has negotiated with US-based Arcturus Therapeutics, a leading clinical-stage messenger RNA medicines company, on Covid-19 vaccine technology transfer. Arcturus focuses on the development of infectious disease vaccines and rare liver and respiratory diseases. It has developed a vaccine called Arcturus Covid-19 using the same mRNA technology as the vaccines of Pfizer and Moderna.
Clinical trials are likely to begin in Vietnam in August, and production will be then deployed at the factory to be built in Hoa Lac industrial park on the outskirts of Hanoi. The vaccine is expected to be commercially marketed domestically in 2022, according to Vingroup.
Over three months into the new Covid wave, the fourth one and the most challenging Vietnam has faced yet, the nation has recorded 129,571 domestic cases in 62 of its 63 cities and provinces, with northern Cao Bang Province the only one that is yet to be infected.
Ho Chi Minh and Binh Duong account for most infections, 84,521 and 11,968 cases. The country has vaccinated more than 5.52 million people against Covid-19, including 546,402 who have got two shots.