Vietnam Covid-19 Updates (August 5): Double-jabbed Arrivals Set For Seven-day Quarantine
Vietnam has so far recorded a total of 179,425 local cases, including 177,855 in the ongoing pandemic wave that hit the nation more than three months ago.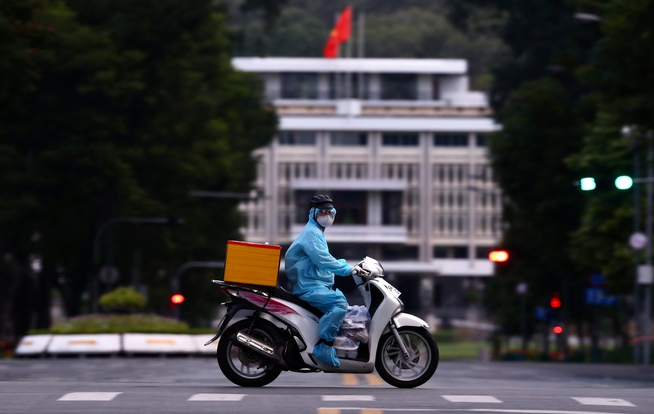 Photo: Zing News
Health Ministry reports additional 3,941 domestic cases on August 5 morning
A further 3,941 people were detected to be positive for the SARS-CoV-2 virus, down 326 from the previous morning, with Ho Chi Minh City hotspot recording the highest number at 2,349, said the Ministry of Health on August 5 morning. In addition, two imported cases were also recorded, raising the overall number of imported infections to 2,231.
Of the total figure apart from Ho Chi Minh City, localities having the high number of infections included Binh Duong 497, Binh Duong (497), Tay Ninh (235), Long An (189), Tien Giang (169), and Dong Nai (110). The remaining cases were detected in 18 other localities
Among the new cases, 1,008 were detected in the community and the remainders were in isolation facilities or areas currently under lockdown.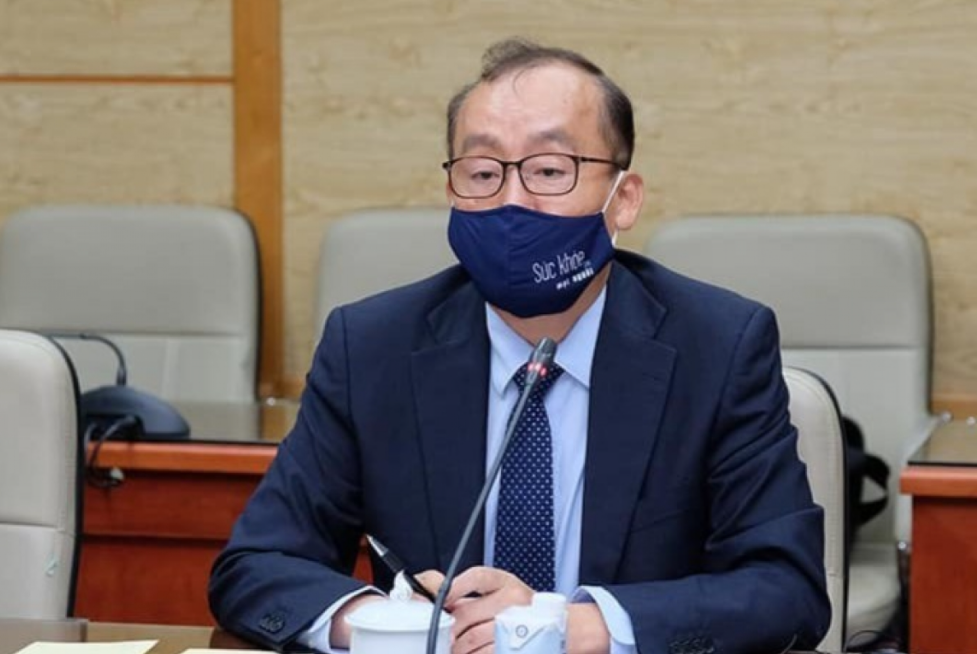 WHO Vietnam Representative Kidong Park. (Photo: VOV)
Vietnam on the right track to combat Covid-19, says WHO representative
Vietnam is on the right track to combat the fresh coronavirus outbreak with drastic measures in place, said World Health Organisation (WHO) Vietnam Representative Kidong Park. Park noted that the newly mutated strain Delta is wreaking havoc across the country, but he expressed his confidence that Vietnam is likely to weather the crisis with the engagement of both the political system and people.
Vietnam has adopted restrictive measures to combat the spread of the Delta variant which was reported in almost all cities and provinces across the country. Many localities have imposed social distancing rules with restrictive measures in place to stop the virus from spreading in the community. However, a surge in infection numbers has put the health sector under great pressure.
The Ministry of Health has decided to establish many intensive care unit (ICU) centers in southern localities, including five in HCM City, to treat severely and critically ill patients. The country is speeding up vaccinations to increase vaccine coverage, but vaccine supply is still the biggest challenge at the moment.
He said the WHO stays ready to support the Ministry of Health in enhancing professional training for staff and infection prevention measures for healthcare workers. The WHO representative also affirmed that all Covid-19 vaccines approved by the WHO are safe and effective.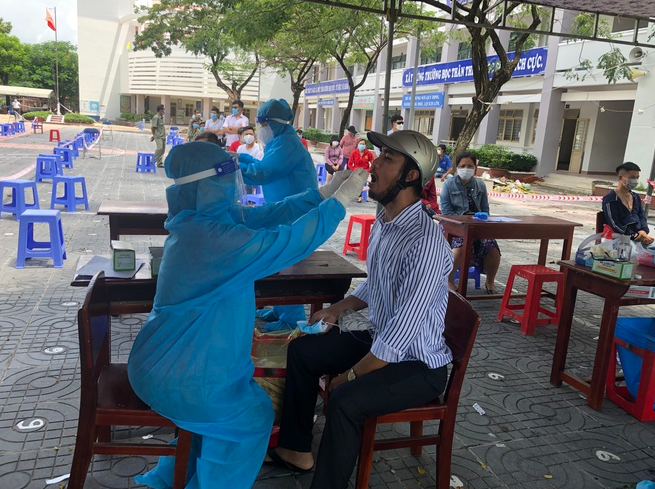 Photo: Zing News
Double-jabbed arrivals set for seven-day quarantine period
Passengers arriving in Vietnam who have had two doses of the vaccine and who tested negative for the virus within 72 hours will only have to quarantine for a week at a concentrated venue, before isolating at home for a further seven days. All arrivals must have a certificate of full vaccination issued by competent authorities in the country where the person was vaccinated.
According to the new regulations, the second vaccine dose should be given at least 14 days before arrival, and no more than 12 months from the time of entry. All arrivals must record negative test results against the virus through RT-PCR/RT-LAMP tests within 72 hours before leaving their country of origin, with tests carried out by competent authorities in their respective nations. People who have been infected with Covid-19 must also have a certificate of recovery issued by competent authorities in the country where they received treatment.
While moving from the concentrated isolation venue to their place of residence, people must follow the Health Ministry's 5K protocol. In addition, they must always keep the Bluezone app turned on. The Ministry of Health has suggested that the Ministry of Foreign Affairs guide relevant agencies to inspect and recognize certificates of vaccination, certificates of recovery, or other equivalent documents for foreigners. Local authorities have been asked to create favorable conditions for passengers to enter the country and isolate themselves at hotels. Entrants of course will pay for transportation fees, medical costs, and other expenses.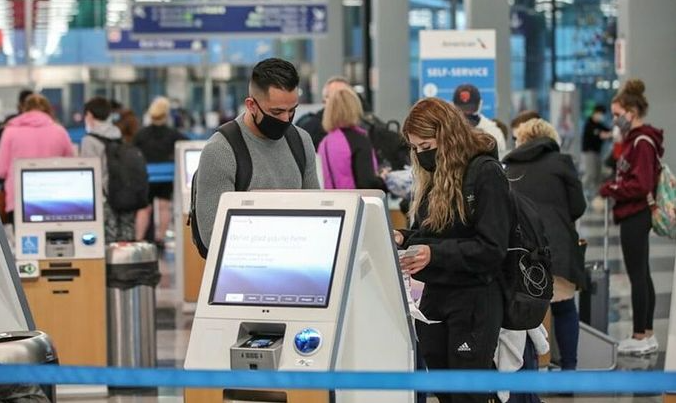 Photo: VN Express
US CDC warns unvaccinated Americans against travel to Vietnam
24 countries and territories, including Vietnam, are now listed at "Level 2," or those with moderate Covid risks. The agency has warned that unvaccinated travelers at increased risk of Covid should avoid non-essential travel to these destinations.
If American citizens must travel to Vietnam for essential purposes, they are advised to get fully vaccinated before arrival and follow local recommendations and requirements like wearing a mask and staying two meters away from others.
The change came just two months after the CDC put Vietnam in its list of safest destinations with the lowest Covid-19 risks at "Level 1." The U.S. has recorded over 35 million infections and over 629,862 deaths. While low-income countries are struggling to secure enough vaccine doses due to a lack of supply, 50.2 percent of Americans have been fully vaccinated.
Vietnam has so far recorded a total of 179,425 local cases, including 177,855 in the ongoing pandemic wave that hit the nation more than three months ago.
Hanoi capital continues to see a growing number of positive cases detected among the community despite a number of coronavirus clusters being brought under control. Amid complicated developments of the pandemic, Hanoi has been urged to increase its testing capacity, quickly tracing down new infections, pool the involvement of private hospitals in the pandemic containment effort, and speed up vaccination for local citizens.
The country has so far vaccinated more than 7.5 million people, including 778,986 having been fully inoculated against Covid-19. The Ministry of Health is speeding up vaccine rollout in localities, including Ho Chi Minh City and Hanoi. The southern metropolis has been allocated the most with more than 4 million doses, followed by Hanoi with over 2.9 million.