Vietnam Covid-19 Updates (Dec. 21): Slight Reduction in New Covid-19 Cases
A total of 139,458,125 doses of Covid-19 vaccines had been administered, with over 62.27 million people now fully inoculated, while more than 1.29 million people have received the third shot.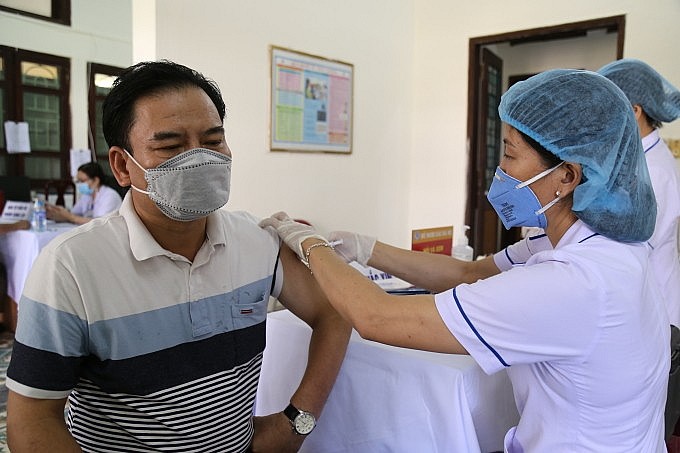 Photo: VN Express
Close to 15,000 new Covid-19 cases detected, Hanoi takes the most
A total of 14,977 new infections of Covid-19 across 61 localities nationwide were recorded on December 20, with Hanoi capital continuing to post the highest number of infections at 1,612, according to the Ministry of Health. Among the latest cases, 9,000 were detected in the community.
The capital city of Hanoi posted the highest number of infections at 1,612. The three other localities reporting the high number of infections behind Hanoi include Ben Tre with 985, Ca Mau with 96, and Tay Ninh with 947.
On December 20, the country saw 225 deaths from the disease, including 56 in HCM City.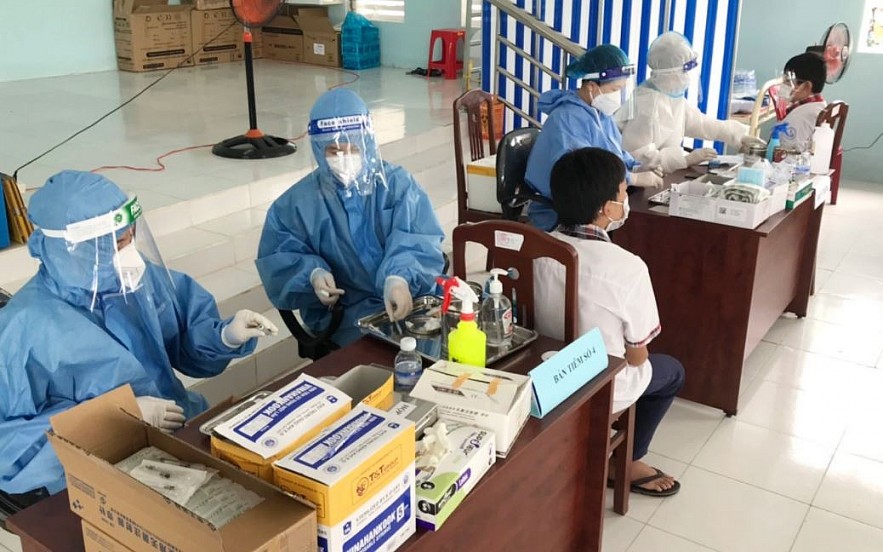 Photo: Zing
Health Ministry proposes suspending large gatherings during Tet
The Ministry of Health has proposed that all non-essential activities, entertainment and festive activities in localities with a high risk of Covid-19 resurgence be suspended during the upcoming Tet (Lunar New Year) holidays. The ministry sent an official document to the Government regarding strengthening anti-pandemic measures during the country's Lunar New Year period.
To ensure the effective prevention and control of the pandemic, the Ministry of Health proposed the Government consider stopping unnecessary gatherings of crowds, entertainment activities, festivals, and religious activities in localities at risk of an outbreak during the Lunar New Year holiday. Travel and trade activities during the Lunar New Year holiday must absolutely comply with the 5K message.
Localities, based on the pandemic situation in their areas, will assess and update the pandemic level on the local portal and to the Ministry of Health to take up the anti-pandemic measures in the area according to Government's Resolution No. 128 on safe and flexible adaptation with the pandemic and Ministry of Health's Decision No. 4800 on Covid-19 guidelines. All arrivals into the country since November 28, 2021, who have tested positive for coronavirus through the RT-PCR method or NAAT within 14 days of entry, will have their samples taken for genomic sequencing. If the Omicron variant is detected, all close contacts of the infected will also be tested and all positive samples will be further analyzed as well.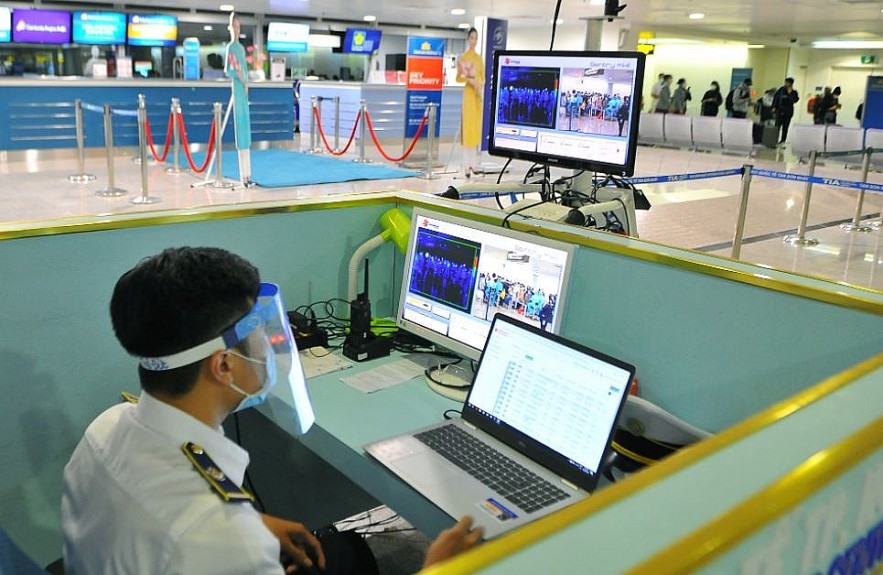 Photo: Zing
Ambulances presented to five localities in the Covid-19 fight
As part of the campaign "Breath Again" launched by the European Chamber of Commerce in Vietnam, five ambulances were presented to medical stations in Ho Chi Minh City and the southern provinces of Binh Duong, Dong Nai, Long An and Hau Giang on December 20.
The vehicles were funded by the German sportswear maker Adidas at a cost of 245,100 EUR, in support of frontline medical staff in the fight against Covid-19 pandemic.
The campaign was launched in August when Vietnam was facing the fourth pandemic wave. It has so far raised over 1.5 million EUR together with ambulances and medical supplies such as ventilators to present to over 30 hospitals across Vietnam.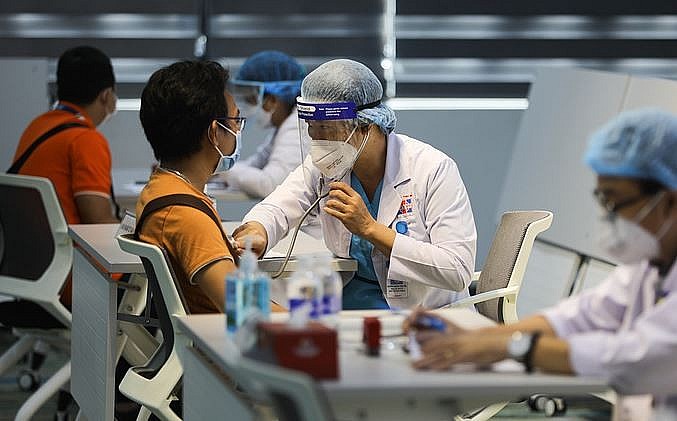 Photo: VN Express
Laos to allow visitors from 17 countries, including Vietnam
Laos is set to reopen its doors to tourists from 17 countries, including Vietnam, on January 1, nearly two years after it shut them following the Covid-19 outbreak. Visitors from Australia, Cambodia, Canada, China, France, Germany, Italy, Japan, Malaysia, the Netherlands, Singapore, Spain, South Korea, Thailand, the U.K., and the U.S. will also be allowed in as the country begins a three-phase international tourism reopening plan.
Tourists are required to be fully vaccinated against Covid at least 14 days prior to arrival and furnish a negative PCR test done within the last 72 hours, the Laotian Times reported. They can only come on package tours with designated travel agencies, and have insurance, including for Covid treatment, worth at least $50,000. They need to download and register on the LaoKYC and the LaoStaySafe mobile apps prior to arriving in the country and upload their vaccination certification and test results. They will be tested on arrival and placed quarantine in their hotel for a day.
During the first phase from January to March 30, tourists will be able to enter Laos by air and land across the First Lao-Thai Friendship Bridge in Vientiane. The second phase will be from April 1 to 30 June, and the third phase from July 1. Vietnam has approved the resumption of commercial flights to nine destinations on Jan. 1 including Vientiane.
The nation has so far documented 1,555,455 coronavirus infections. There were 7,615 patients nationwide in serious conditions, with 906 requiring invasive ventilation and 22 on life support (ECMO).
As of December 19, a total of 139,458,125 doses of Covid-19 vaccines had been administered, with over 62.27 million people now fully inoculated, while more than 1.29 million people have received the third shot.

Economy
HCM CITY, VIETNAM - Media OutReach - 2 December 2022 - The HCM City Development Joint Stock Commercial Bank, or HDBank, is seeking shareholders' approval to issue convertible bonds worth US$500 million to international investors. HDBank is also seeking approval to increase the foreign ownership limit from 18 per cent to 20 per cent.