Vietnam Covid-19 Updates (Dec. 25): Over 16,150 New Cases, 30.833 Recoveries
The country has so far confirmed 1,620,869 infections, ranking 31st out of 223 countries and territories.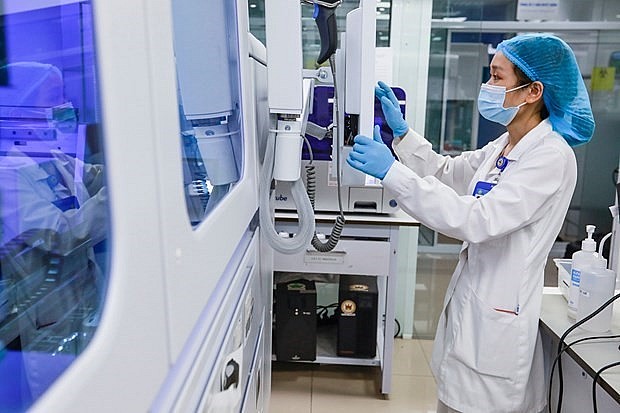 Photo: VietnamPlus
Over 16,150 new Covid-19 cases, 30.833 recoveries nationwide
Vietnam logged 16,157 new Covid-19 cases in the past 24 hours till 4 pm on December 24, including 15 imported and over 10,528 community cases, reported the Health Ministry.
The majority of new cases were detected in Hanoi with 1,834, marking the fourth consecutive day that the capital has led the way in terms of infection numbers. The past week has seen Hanoi detect over 4,200 positive cases through rapid testing. Since the fourth pandemic wave started on April 29, the capital has detected a total of 32,044 active cases, of which 11,639 were recorded outside the community and 20,405 cases were found positive in isolation facilities.
Elsewhere, the three localities reporting the highest number behind Hanoi include Ca Mau with 1,334 cases, Tay Ninh with 948 cases, and Vinh Long with 868 cases.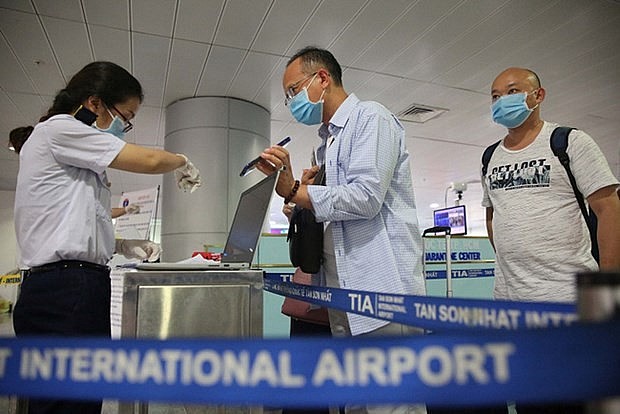 Photo: VietnamPlus
Vietnam tightens immigration control over Omicron
The government has requested heightened immigration control for those who have traveled through regions where the Omicron variant was detected. The Government Office on Thursday cited the decision by Prime Minister Pham Minh Chinh, adding the Ministry of Health, Ministry of Transport, Ministry of Public Security, Ministry of National Defense, and Ministry of Foreign Affairs need to bolster immigration management through all routes, to perform quick Covid-19 tests on air passengers and perform gene sequencing to detect the Omicron variant.
Chairpersons of city/provincial People's Committees need to hasten Covid-19 vaccination, with all adults eligible for vaccination to receive their second shots by the end of 2021, all children aged 12 and above their second shots within January 2022, and all adults their third shots within the first quarter of 2022.
Vietnam is expected to resume commercial flights to certain international markets with high coronavirus safety starting Jan. 1, 2022. All entrants (except children below two) must test negative for the coronavirus within the last 72 hours. Those who have either been fully vaccinated or recovered from Covid-19 would undergo three-day home quarantine, while those who don't enter seven-day home quarantine.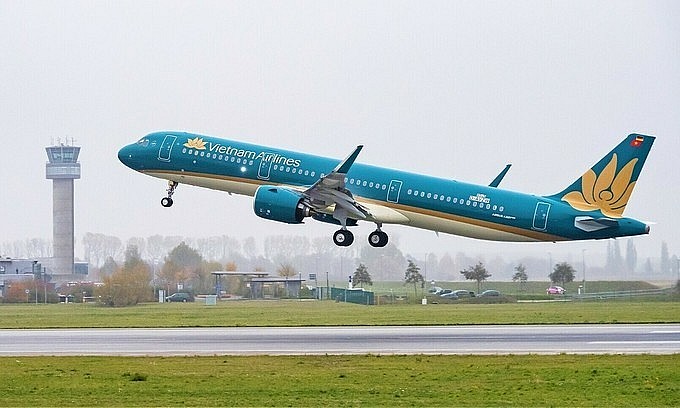 Photo: VNE
Vietnam Airlines to reopen regular flights to 15 international destinations from Jan
Vietnam Airlines has announced it will resume regular commercial flights to 15 foreign destinations, including the U.S. and Europe from early next year. The government has approved for resumption of international flights on nine routes from January 1 and six extra ones from January 26.
Vietnam Airlines has announced it will start flying right from those dates. On January 1 it is set to start flying to Bangkok (Thailand), Beijing/Guangzhou (China), Phnom Penh (Cambodia), San Francisco or Los Angeles (the U.S.), Seoul (South Korea), Singapore, Taipei (Taiwan), Tokyo (Japan), and Vientiane (Laos). It is waiting for approval from aviation authorities to start ticket sales. On January 16 it plans to add Australia, France, Germany, Hong Kong, Malaysia, and Russia to its itinerary. Flights would be added on routes connecting Vietnam with Frankfurt (Germany), Hong Kong, Kuala Lumpur (Malaysia), Moscow (Russia), Paris (France), and Sydney (Australia).
Under guidelines issued by the health ministry last week, fully vaccinated people and those who have recovered from Covid-19 will only need to self-isolate for three days instead of having to spend a week at centralized quarantine facilities. All arrivals, except children below two, must have tested negative for the novel coronavirus using the PCR method within 72 hours before departure.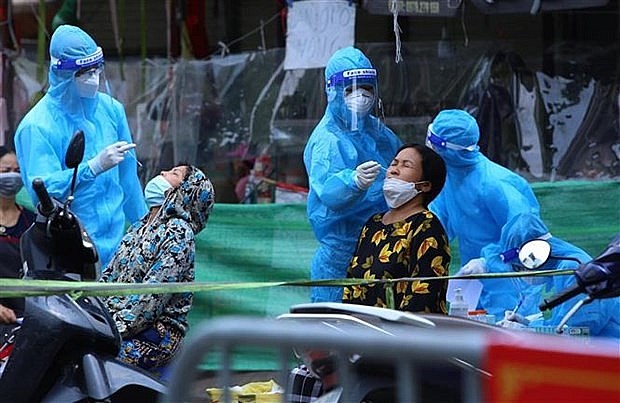 Photo: Vietnam Plus
Health Ministry staff honored for contributions in Covid-19 fight
Deputy Prime Minister Pham Binh Minh has signed a decision to present the Prime Minister's certificates of merit to six collectives and 36 individuals at the Ministry of Health. They have been honored for their outstanding contributions to Covid-19 prevention and control so as to protect and take care of people's health.
The collectives include offices of the MoH's Health Environment Management Agency and Department of Medical Service Administration and the hospital of the University of Medicine and Pharmacy in Ho Chi Minh City.
The country has so far confirmed 1,620,869 infections, ranking 31st out of 223 countries and territories. Since the fourth pandemic wave hit the country on April 27, as many as 1,615,292 cases have been discovered, of them, 1,212,444 recovered.
The number of fatalities has so far reached 30,766, or 1.9 percent of the total infections. On December 23, as many as 1,219,867 vaccine shots were given, taking the total to 143,520,464.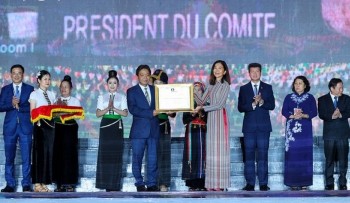 Viet's Home
UNESCO presented Vietnam a certificate recognizing Xoe Thai dance as an Intangible Cultural Heritage of Humanity at a ceremony held in Yen Bai province on September 24.