Vietnam Covid-19 Updates (Jan. 16): 16,378 New Cases Reported
As many as 166,942,276 doses of Covid-19 vaccines have been administered, including 78,563,059 first shots, 72,121,184 second jabs and 16,258,033 third injections.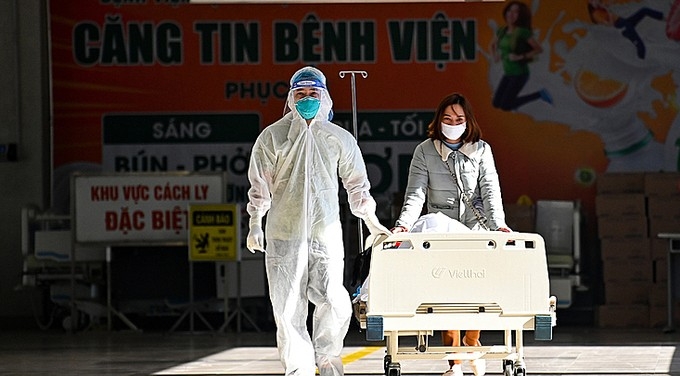 Photo: VN Express
Vietnam reports 16,378 new Covid-19 cases on January 15
Vietnam logged an additional 16,378 Covid-19 infections, including 73 imported cases, over the past 24 hours to 16:00 on January 15, the Ministry of Health reported.
The capital city of Hanoi found the highest number of infections, with 2,810 cases. It was followed by the central city of Da Nang and the northern port city of Hai Phong, with 874 and 814 infections, respectively.
Also on January 15, up to 51,744 patients were declared to be free from coronavirus SARS-CoV-2.
Ho Chi Minh City has recorded another infection of the Omicron variant who is an 82-year-old woman returning from the US, bringing the total number of Omicron cases found so far in the city to 13 and in the country to 51.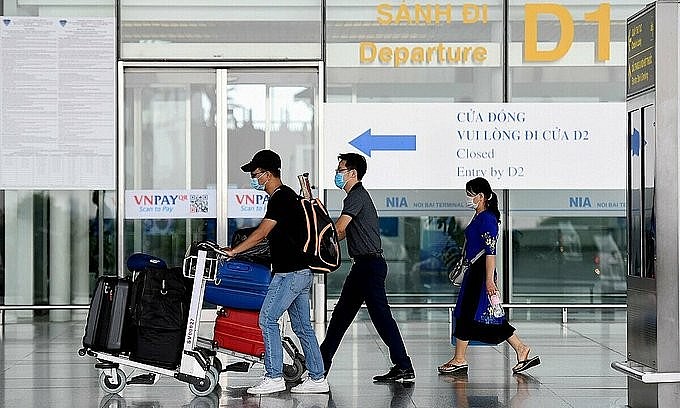 Photo: VN Express
HCM City halts operations of four temporary Covid-19 treatment hospitals
Ho Chi Minh City's Department of Health has decided to stop the operations of four temporary Covid-19 treatment hospitals No. 3, No. 5, No. 10, and Cu Chi from January 19. Currently, the number of patients being treated at temporary treatment facilities in the city accounts for 10-30 percent of their capacity.
To create conditions for medical staff participating in the fight against the pandemic to have time to recover their health, and be ready to respond when the pandemic situation becomes complicated, the department decided to halt the operations of these treatment facilities until further notice. Medical workers and other staff working at these hospitals will temporarily return to their original units to perform duties as assigned by the managing directors.
The Department of Health also requests directors of the hospitals to make plans for participating in pandemic prevention and control within 24 hours when needed. The patients currently being treated at the above-mentioned hospitals will be discharged if they are eligible. Those who need further treatment will be transferred to other Covid-19 treatment hospitals in the area.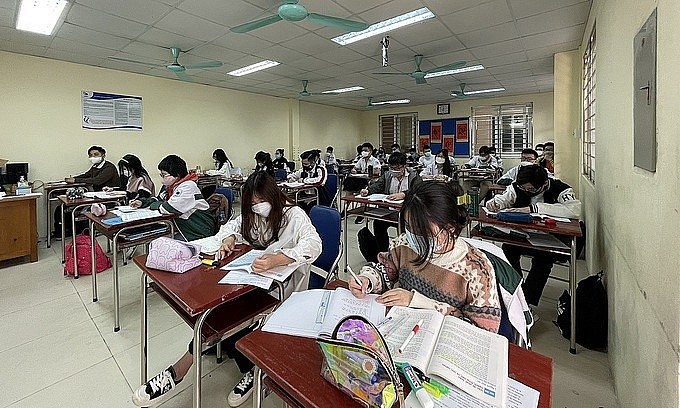 Photo: VN Express
Vietnam Social Security works to ensure rights, interests of people amid Covid-19
Vietnam Social Security (VSS) made efforts to complete its tasks while effectively rolling out policies in support of employees and employers affected by the pandemic last year. The aid package earmarked from the unemployment insurance fund, the biggest-ever of its kind in cash, has been rolled out.
At a recent working session with the VSS, Prime Minister Pham Minh Chinh said the sector has followed guidelines of the Party, National Assembly, Government, and PM, and closely coordinated with ministries and agencies to build and consolidate policies on social, health, and unemployment insurance. Specifically, it has joined efforts to issue and implement policies towards employees and employers affected by the pandemic in a timely and effective manner.
By the end of 2021, the number of social insurance participants was more than 16.5 million, up 2.1 percent from 2020, while 13.4 million others joined unemployment insurance, a year-on-year rise of 0.4 percent, and 88.8 million participated in health insurance, up 0.9 percent.
The number of voluntary social insurance participants also increased by 28 percent to 1.4 million last year, surpassing the set target by 1.94 percent.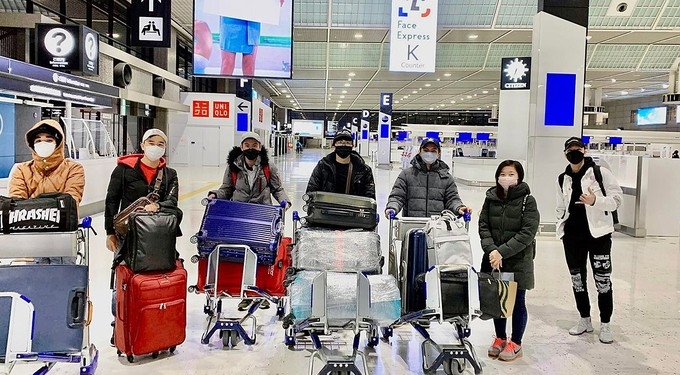 Photo: VN Express
Aviation authority seeks to resume regular flights to Europe
The Civil Aviation Authority of Vietnam proposed reopening regular commercial flights between Vietnam and France, Germany, Russia, and the U.K. and with 10 weekly return flights. Dinh Viet Thang, head of CAAV, said the agency has been seeking approval from the Ministry of Transport to work with aviation authorities in the four European countries on resuming regular commercial flights as there is a huge demand for repatriation during the upcoming Tet holiday among Vietnamese living in Europe.
Statistics from CAAV showed around 140,000 overseas Vietnamese wish to return home to celebrate Tet, which peaks on Feb. 1 and it is forecast the number of passengers flying to Vietnam would exceed 30,000 a week, including foreign experts and diplomats.
Earlier, CAAV worked with aviation officials of Australia to resume regular flights between the two countries with the frequency of 10 return flights a week. Vietnam Airlines starts selling tickets for flights between Ho Chi Minh City, Hanoi, and Sydney from Saturday. After the government approved a two-week first phase of resumption of flights to nine destinations starting Jan. 1, the CAAV granted flight slots for domestic carriers to seven: Bangkok, Phnom Penh, San Francisco, Seoul, Singapore, Taipei, and Tokyo.
The new infections brought the country's total caseload to 2,007,862, ranking 28th among 224 countries and territories across the world.
Meanwhile, 139 new fatalities were reported on the day, raising the death toll to 35,480, equivalent to 1.8 percent of the total infections.
As many as 166,942,276 doses of Covid-19 vaccines have been administered, including 78,563,059 first shots, 72,121,184 second jabs and 16,258,033 third injections.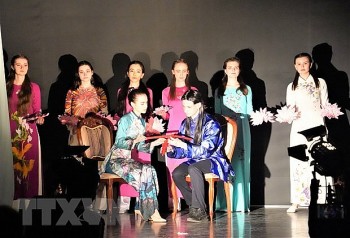 Overseas Vietnamese
Two exchange programmes were held in Russia, attracting manyemany and students of Vietnamese studies from leading universities in Russia.